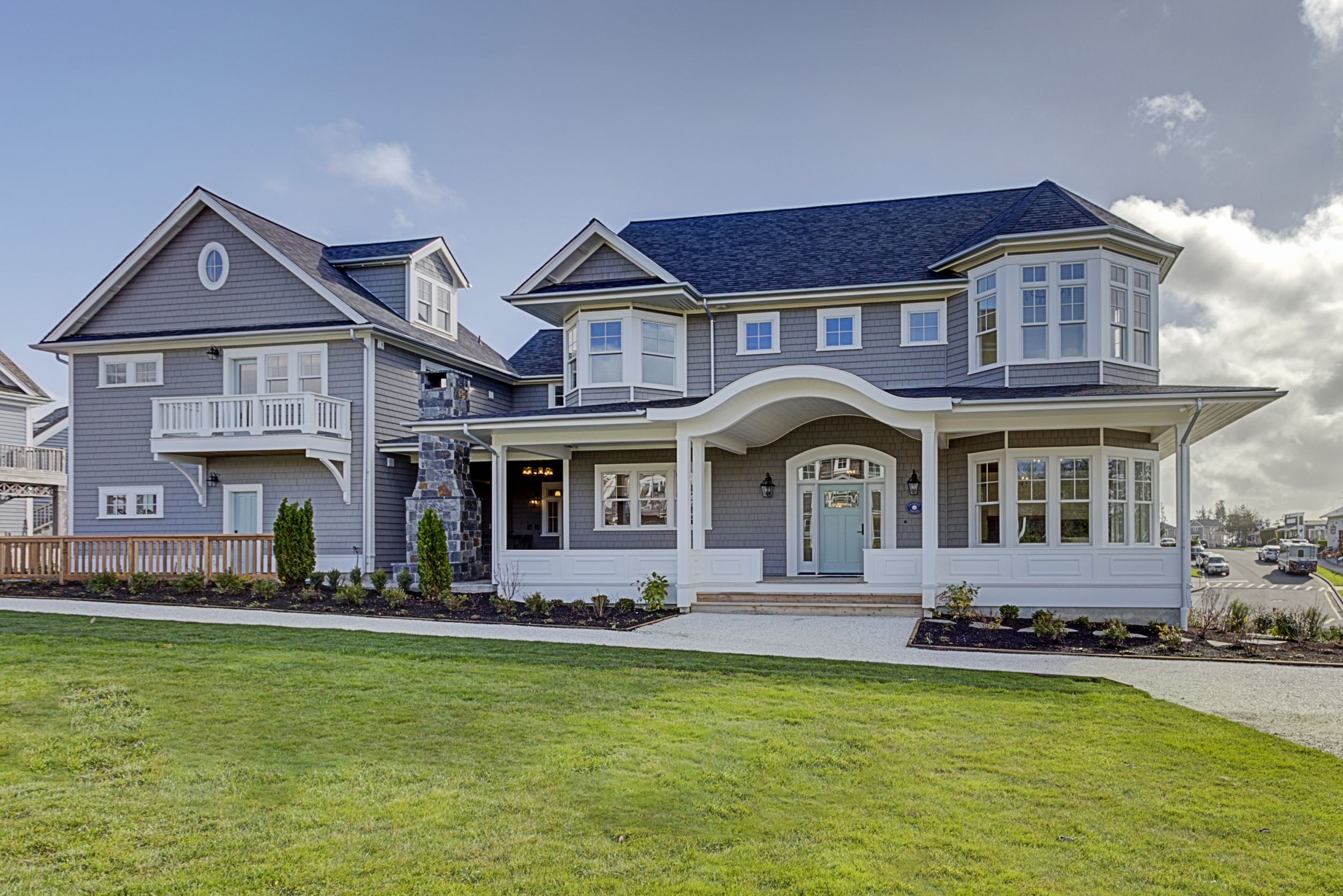 Today I am jumping up and down with joy because I have a real treat for you. I am THRILLED to take you on a virtual beach house tour. I get to share a very special brand new modern coastal home with YOU! It's truly a dream come true.
While I wish it was a dream come true because it was my home (a girl can still dream, right?) it feels like home to me for many reasons (even though it really isn't mine, I promise!).
I'm extra excited by the opportunity to take you on this virtual beach home tour. Not only because it's an absolutely beautiful custom coastal home, but because I think you'll get a kick out of some of the design elements that are actually inspired by my own home and ideas found on The Inspired Room.
My little kitchen is feeling especially proud to have been the inspiration and source for many of the design details in this homes' glorious kitchen.
Fun, yes?
I'm so honored that my friend and the owner of this beach house, Susan Heid, allowed me to share these photos of her home today on The Inspired Room. The photos were taken just recently, so it is truly a wonderful treat to be able share!
While I tried to be selective and pare down which photos I would post, I couldn't hold myself back! It's all so beautiful. So this will be a long post, so you'll want to grab a cup of coffee or tea, get cozy.
Remember this is a private home, not one you can tour or rent so enjoy the virtual tour!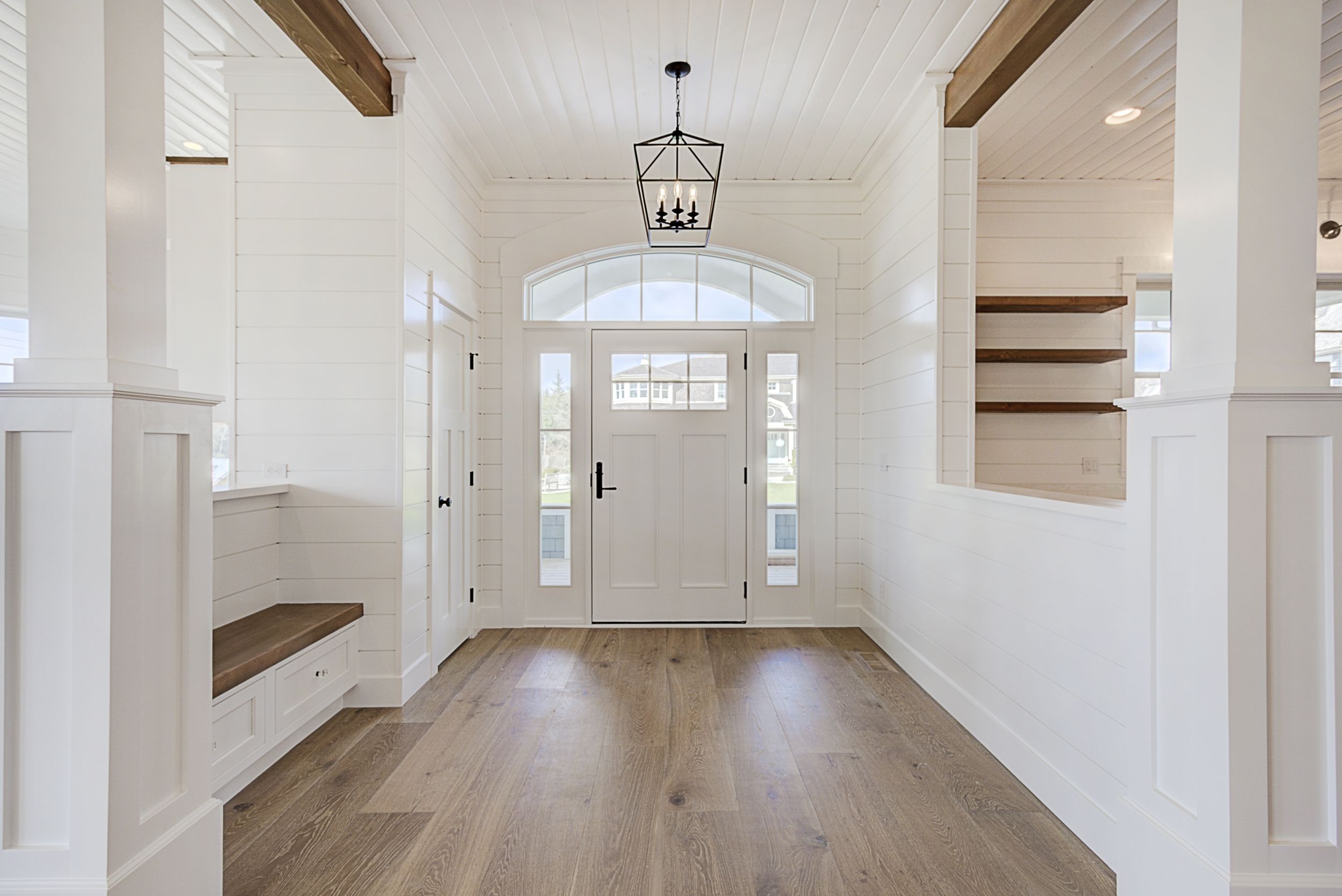 I was actually able to watch this home being built from the ground up. Lucky me to have a friend like Susan who knows how much I would enjoy the process! She messaged me throughout the design and build of her coastal style home so I was able to get a sneak peek at many of the special little details that she was incorporating into it.
It took a couple of years to build this lovely place, but I'd say the long wait was worth it.
Knowing this dreamy coastal home was inspired by some features in my little ol' house here in Seattle (and by other ideas shared on The Inspired Room!) makes me SMILE SO BIG every time I see them.
See what I mean? Love this so much! While my kitchen is kind of like a snack-sized or perhaps pantry sized version of this one, hahah, she's quite proud to have been the inspiration behind so many details here, right down to the cabinet hardware, faucet and sink.
You can find my hardware (and the post on how I made my hardware choices) right here!
The reveal of my galley kitchen remodel (which inspired this one) is here along with all of my kitchen sources.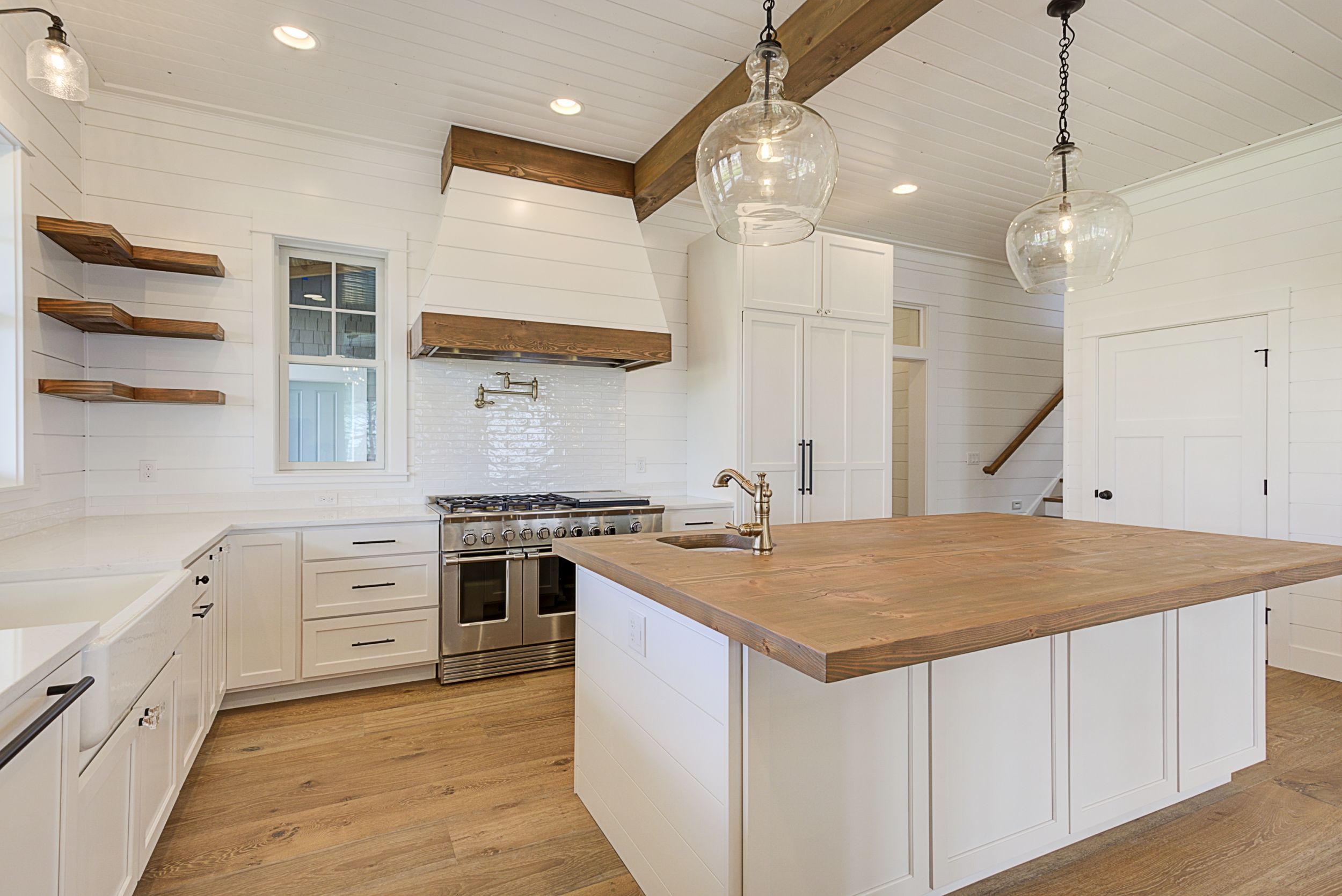 Susan's kitchen is everything my kitchen would want to be if it was larger! Hahah!
It's neat to get to see some of the same elements we used come to life in her kitchen and to see many others I had to hold back on as I was designing my own smaller space (and in doing a remodel versus building from scratch).
SO MUCH FUN to see the finished results!
This home is located in Seabrook, Washington. While I still have never been to Seabrook, it's been on my bucket list for YEARS! Clearly I must not get out much hah. It's seems like a darling little town and it's not that far from my home in Seattle.
So one of these days soon I plan to rent a cute cottage nearby. And when I do, you can bet I'll do a drive by of this home in person. Maybe I'll even show up at Susan's door (I promise to message first, Susan, don't worry, hah).
But for now, I'll keep coming back to this tour to smile about her kitchen, and dream about this lovely home!
The windows and light are fantastic.
I love the flooring and beams in the house. And the built ins and window seats! Everything.
Inspiration from this stairway found in this Street of Dreams Coastal Farmhouse House Tour
I just love this hallway and all of the door transoms (also the Dutch doors and the hardware!)
Ohhhh, I LOVE LOVE LOVE this room! Gasp, the ceiling! The light! And the windows!!
I'd love to have a custom built home (or one you get to remodel top to bottom before you move in)! I know building is a very stressful process up front, but it sure would be nice to just move on in without anything to fix or change. It's all lovely.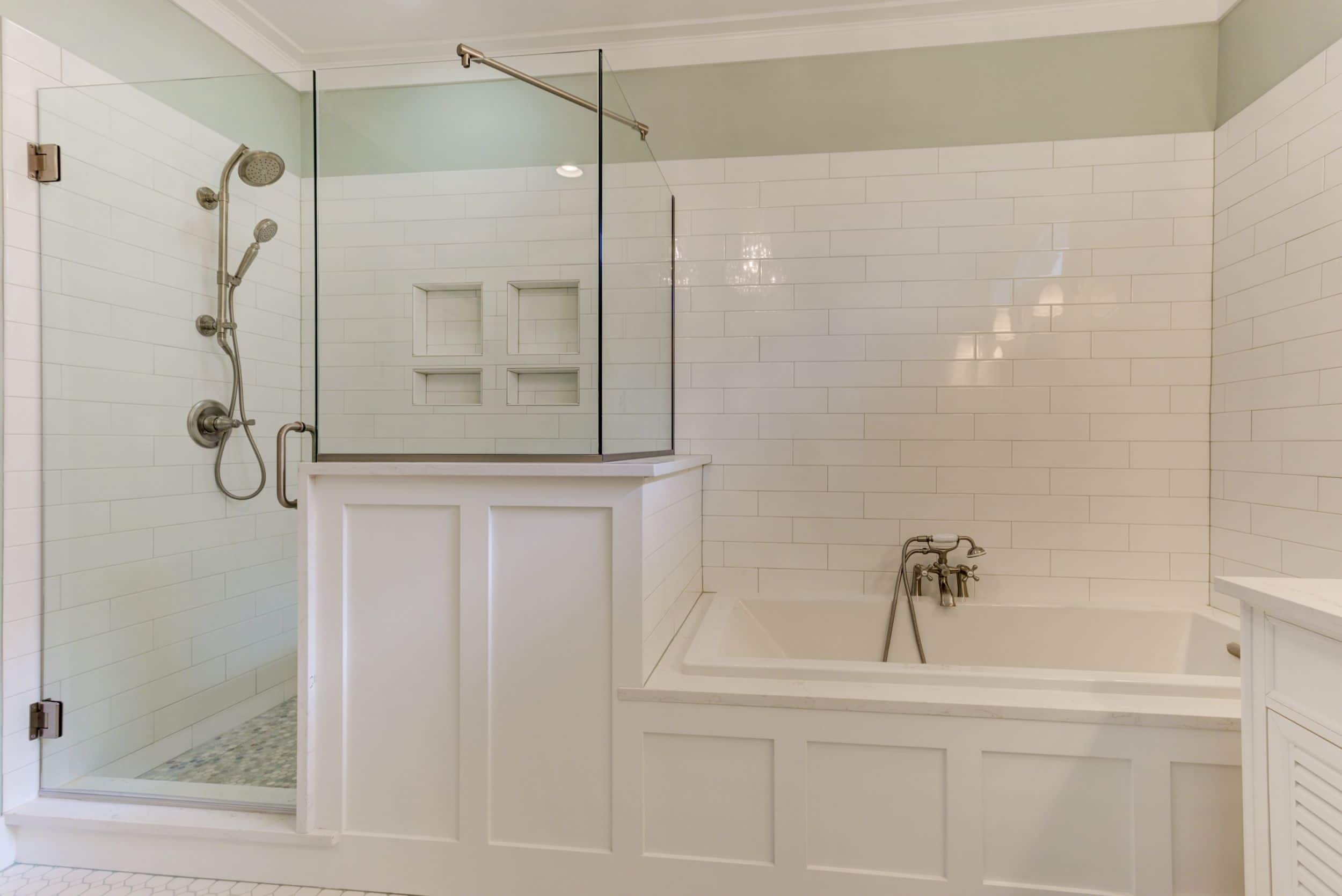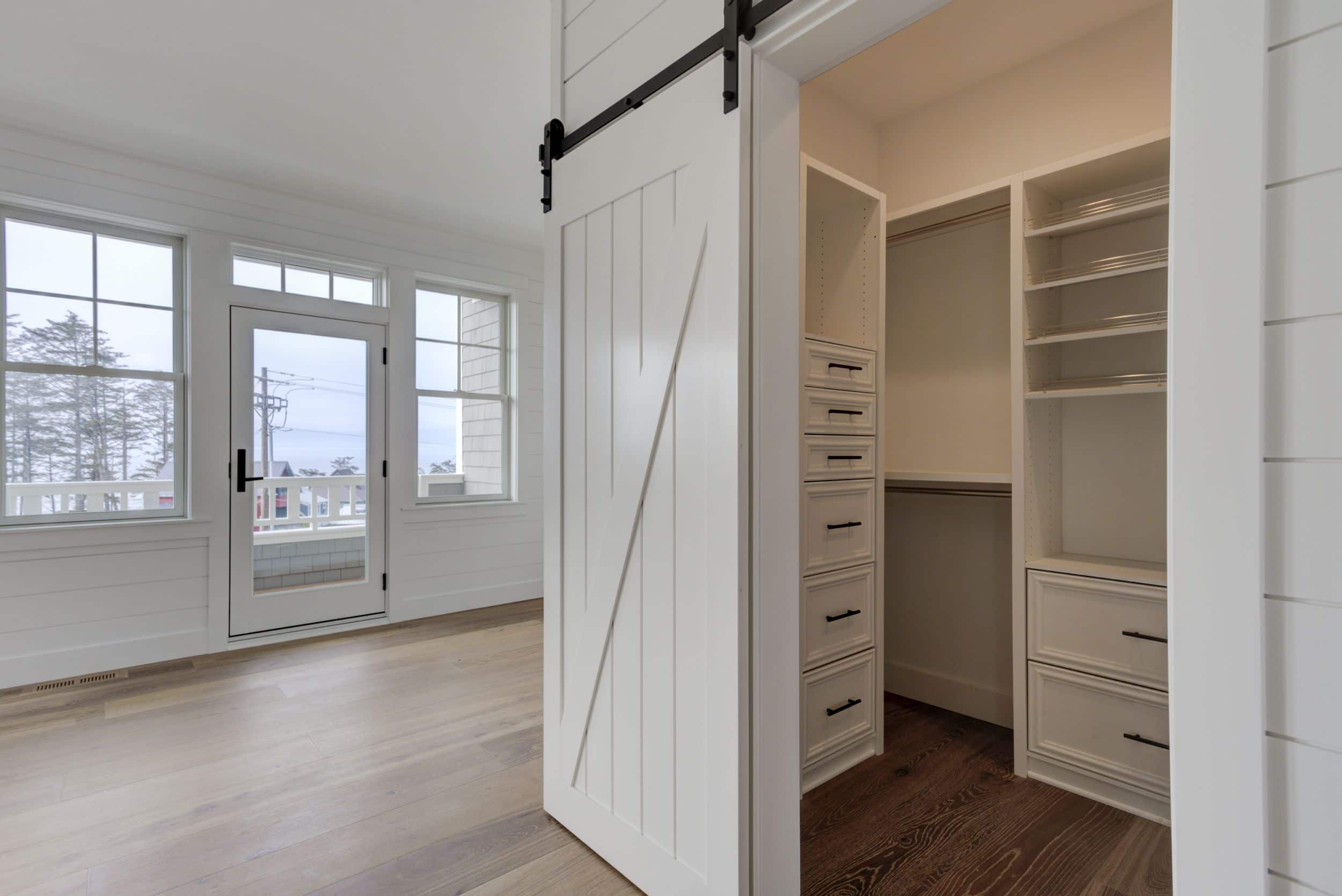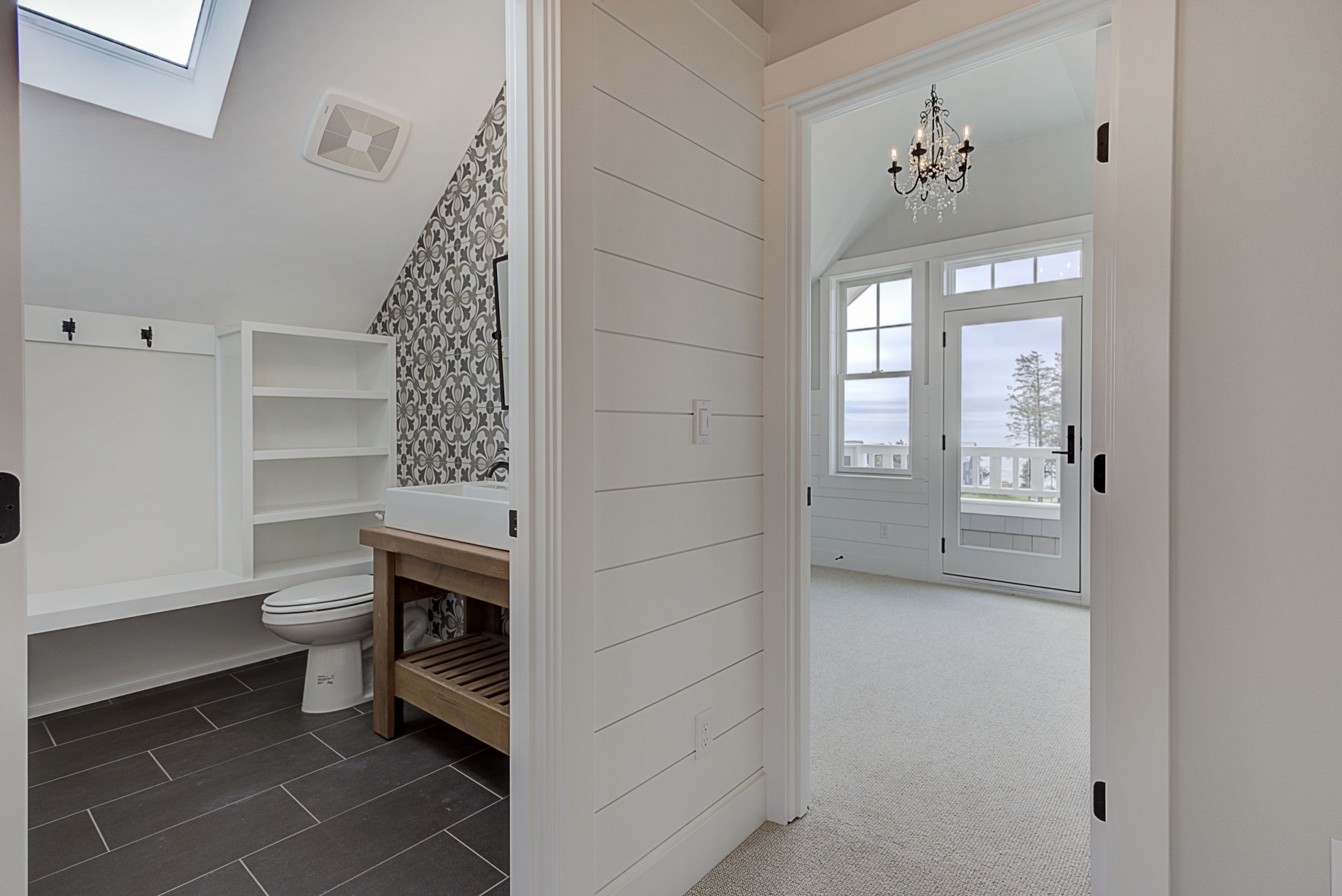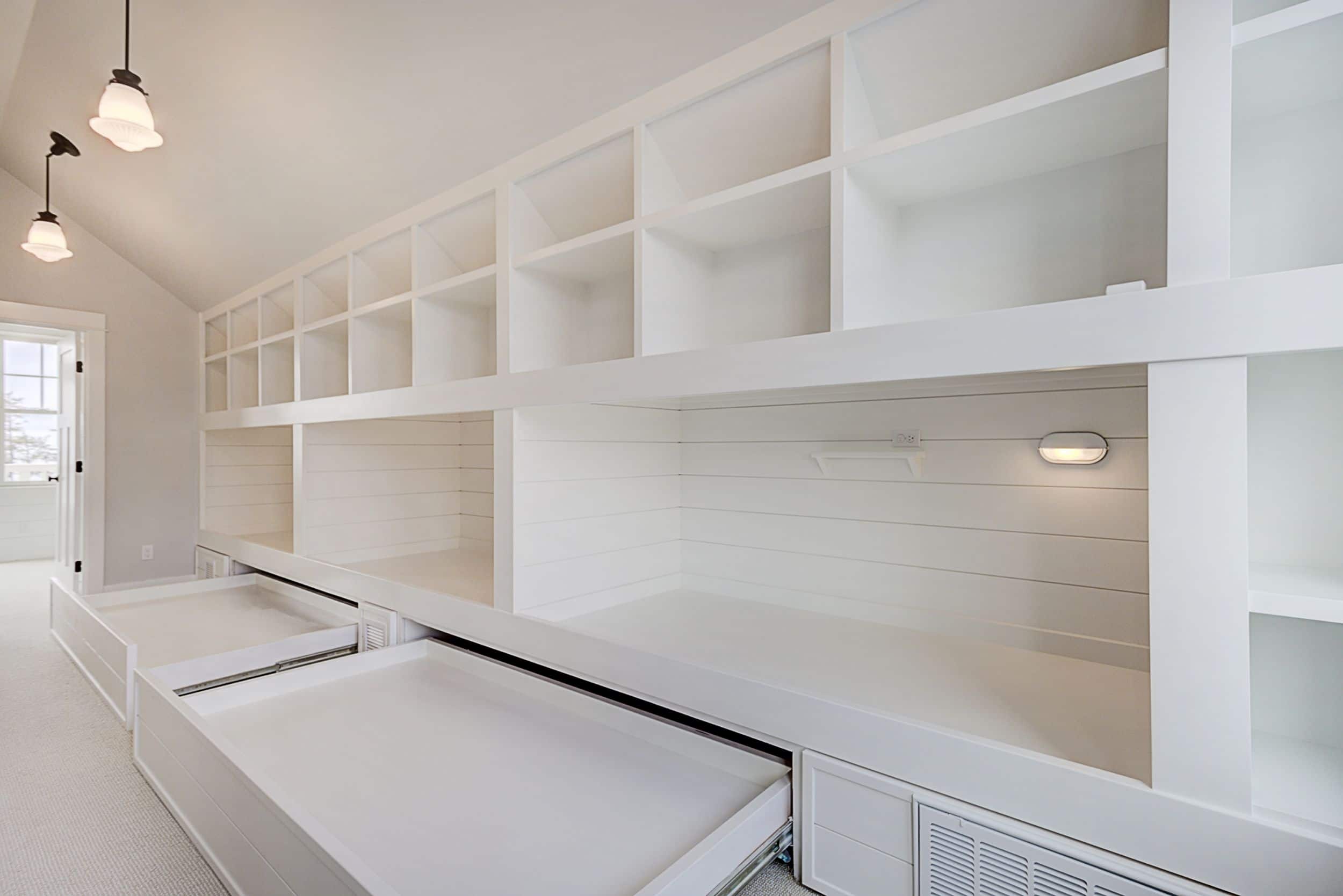 A bunk room! What a dream.
Of course, you know I love the shingles and lanterns…two of my favorite home features. I also love the door color (it reminds me of my last house color, Wythe Blue. I'm not sure what her door color is but it's very similar if not the same — UPDATE: It is Wythe Blue). And that sign by the door is so cute!
Susan will have so much fun with this porch.
Dying over the porch and that wavy entrance (and the curve over the front door, too)! Perfection!
An outdoor fireplace!
An outdoor shower to hose off the ocean sand, or maybe to hose down the doodles!
And the views. Oh, the views!
Photos by Emily Carrico
I'm so happy for Susan!! Her home is just beautiful. She waited a long time for her dream to come true. Now she will get to enjoy furnishing it and course, making this beach house her home. It will be such a blessing to her family and those who will experience her hospitality.
Meanwhile, I'm pleased as can be that my kitchen was an inspiration to Susan, and that my blog continues to be a source of inspiration for readers' homes after all these years!
(If you have been inspired by my homes, projects, blog posts or books, I would love to hear from you! If fact, did you know we have a brand new free community where you can share images of your home? Your style doesn't have to look anything like mine, it's just a special community for the wonderful women and kindred spirits who follow the blog!) .
+ + + + + + + + + + +
Take other "virtual tours" of lovely homes here.