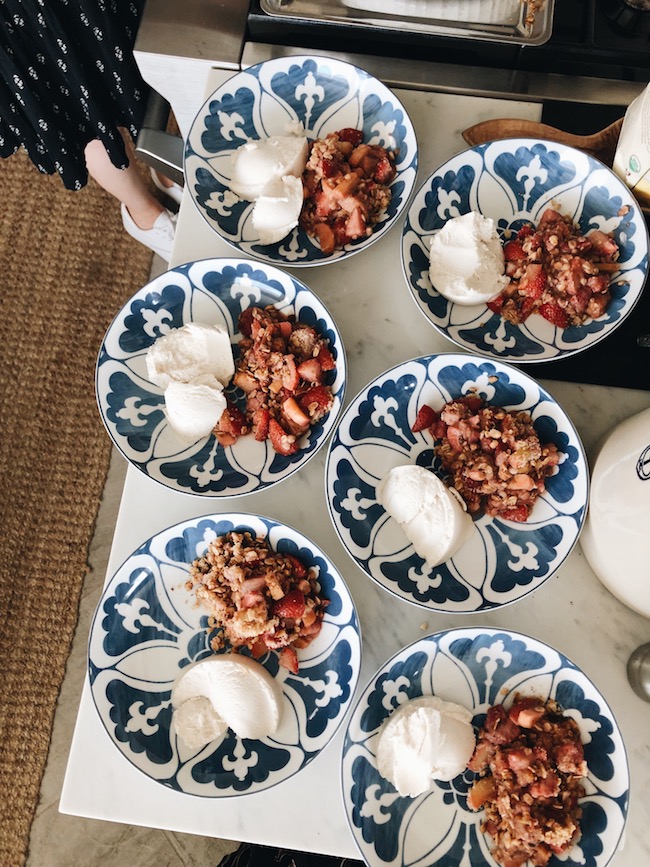 Happy Easter, friend! I wanted to share a few sweet recipes we love to make for holidays or get togethers, including a few we'll be making this weekend. We eat healthy most of the time (ha!), but we do love making these treats as special traditions! If you are on a dairy-free or gluten-free diet, you're in luck because we've been able to adapt these recipes for our family and they still taste delicious.
A couple Easters ago we made Maple-Sweetened Strawberry Rhubarb Crisp Recipe (gluten-free and vegan!). We served it with the vanilla bean non-dairy So Delicious coconut milk ice cream. Oh my goodness, the crisp was SOOOO good! It is definitely a new traditional favorite. We are making it this weekend. Actually, I would eat this every day if it was acceptable to do so.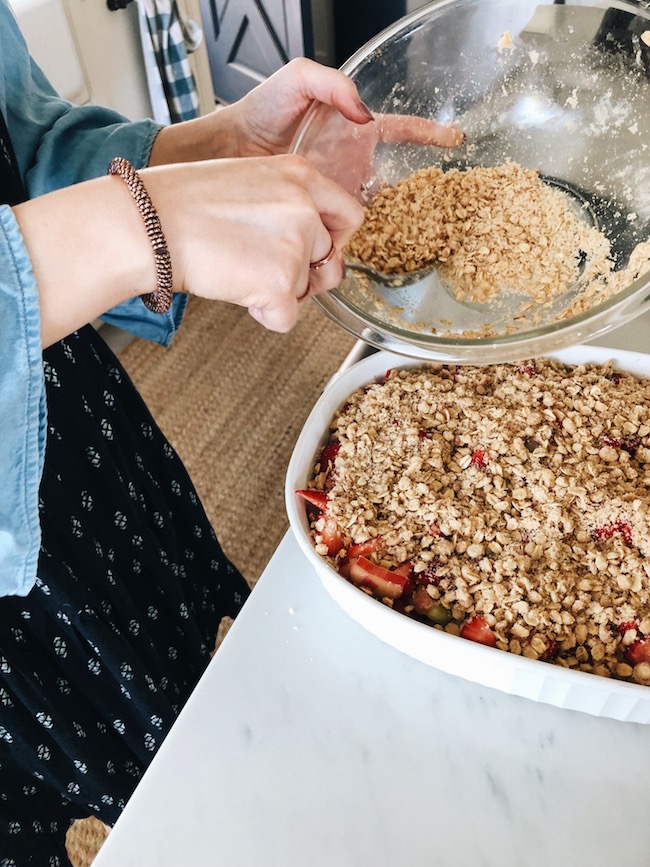 Click HERE for the Maple-Sweetened Strawberry Rhubarb Crisp Recipe!
Of course, Courtney loves making pretty pies for special occasions. We have this great pie crust recipe (which you can make gluten free, like we do). We make this gluten-free vegan crust recipe…(we just use gluten-free flour to make it gluten-free, this 1:1 Bob's Red Mill flour is the one she uses!). She usually makes apple pie, but for this Easter pie last year she did a mixed berry filling instead of apples. YUMMY!
Click HERE for the pie recipe.
The adorable Easter egg + bunny pie crust cutters can be found HERE.
See more of the Easter pie (and a peek at our family's Easter 2 years ago) here, and for more pretty pie inspiration check out this cute Woodland Themed Pie and Fall Leaves Pie!
Dutch Babies have been a staple brunch in our home for years! We make it for most holidays or for special occasions.
Click HERE for our Dutch Baby recipe (we make it gluten-free and usually just serve them with fresh lemon wedge and powdered sugar, but you can also use berries or baked apples and cinnamon on top !).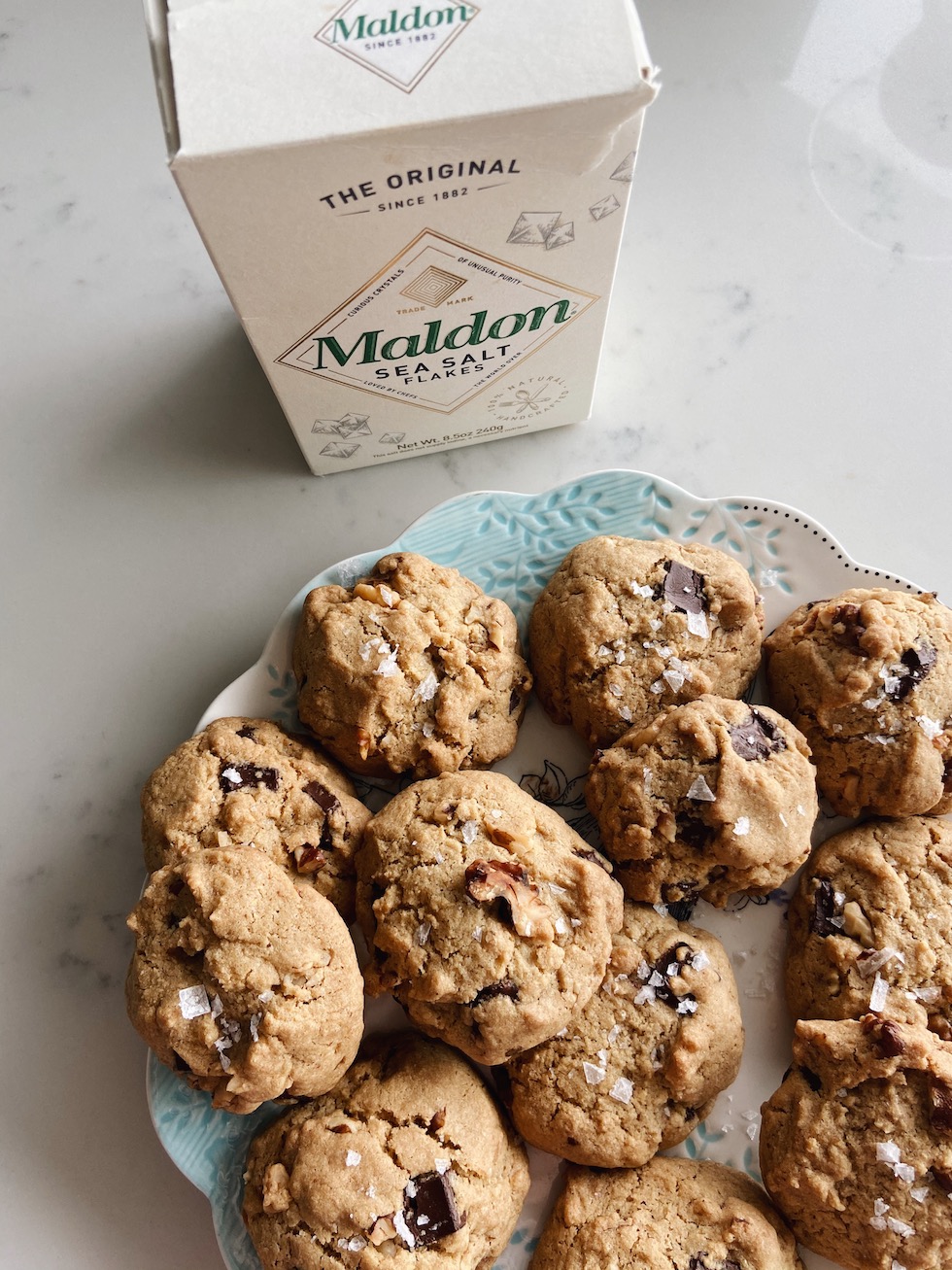 These gluten-free vegan chocolate chip cookies are the BEST cookies I've ever made! We have made them dozens and dozens of times over the last year, ha! They don't even taste gluten free! Of course, if you aren't gluten free you can of course just use regular flour.
Click HERE for the cookie recipe.
Banana bread has been one of my go-to treats to bake since my kids were little! I was worried it wouldn't be as good with gluten-free flour, but it's just as delicious! We like adding chocolate chips and walnuts.
Click HERE for the banana bread recipe!
Looking for similar kitchen canisters to mine above? I have a roundup here!
I hope you have a lovely Easter, friend!
Adorable Easter Decorating and Gift Ideas
Want some new tunes to listen to this weekend? Check out our Music Playlists!