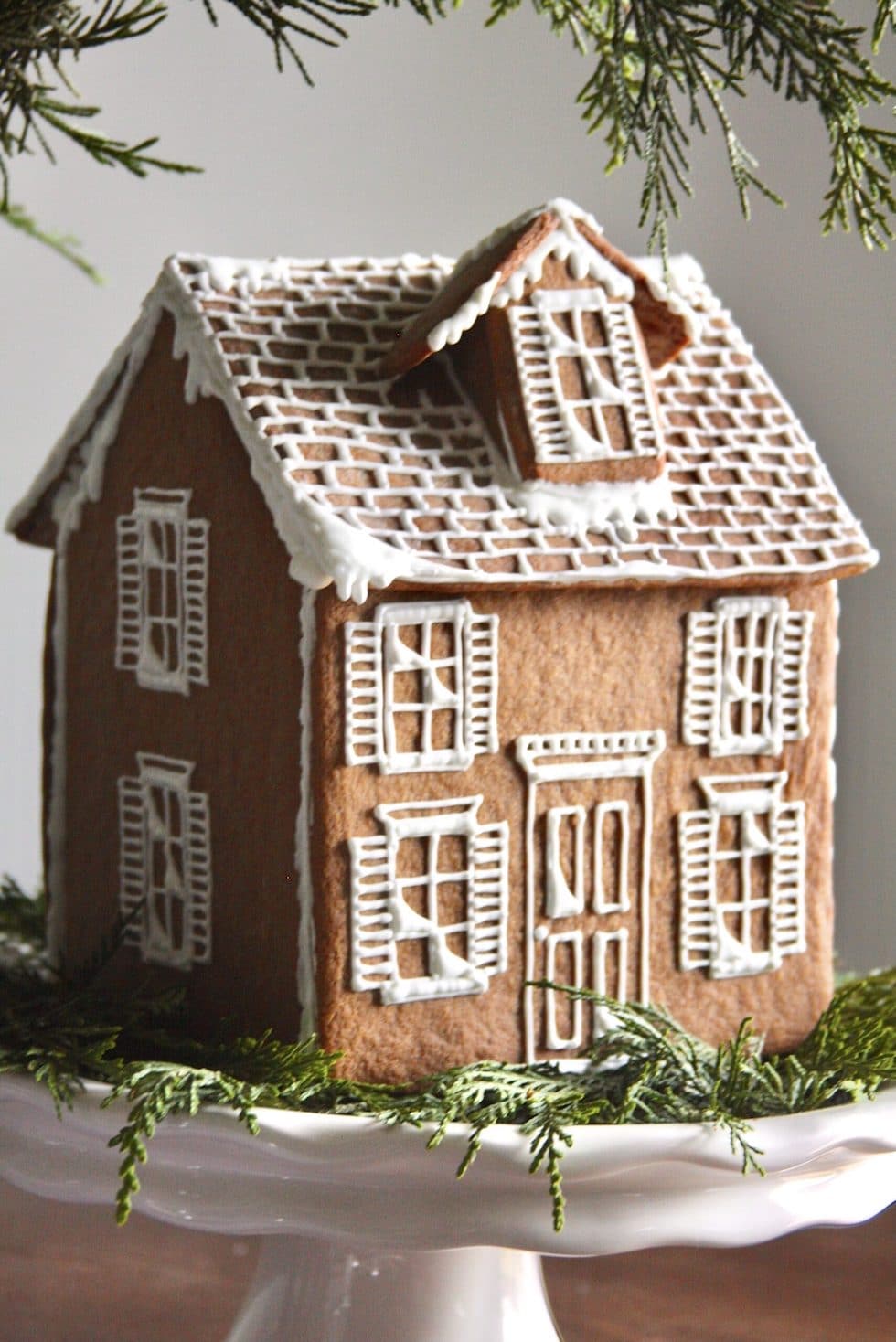 A few years ago we had a gingerbread house decorating competition with our whole family. It was a really fun and memorable Christmas activity. The evening was all put together, organized and planned by my daughter Courtney and her now fiancé! They brought the supples for the houses, the frosting and candy and even printed out DIY certificates for achievements such as "most creative" and "best effort." We weren't striving to make picture perfect houses, it was all about having fun together! After our gingerbread houses were built, we all admired (and laughed!) at the finished projects, voted and everyone got an award! It was a hit for all ages and is such a fun memory!
We purchased several gingerbread house kits from a grocery store (on sale) but you can also make them yourself (see recipes linked throughout this post) or there are lots of great pre-made gingerbread house making kits online!
Here are a few–many of which you can still get in time for your holiday festivities:
Built It Yourself Mini Gingerbread Village (Amazon)
DIY Gingerbread House Kit at Williams-Sonoma
You can also use a gingerbread house bundt pan like this one on Amazon–I want to try this!
Here are some pretty gingerbread houses below for inspiration! I assure your none of ours looked as beautiful as these. Ha! But we had fun making them anyway! Although after seeing these inspiration photos I feel like it would be fun to learn a few techniques to improve my skills. Many of the images below have recipes and tips in the posts linked below each photo. Enjoy!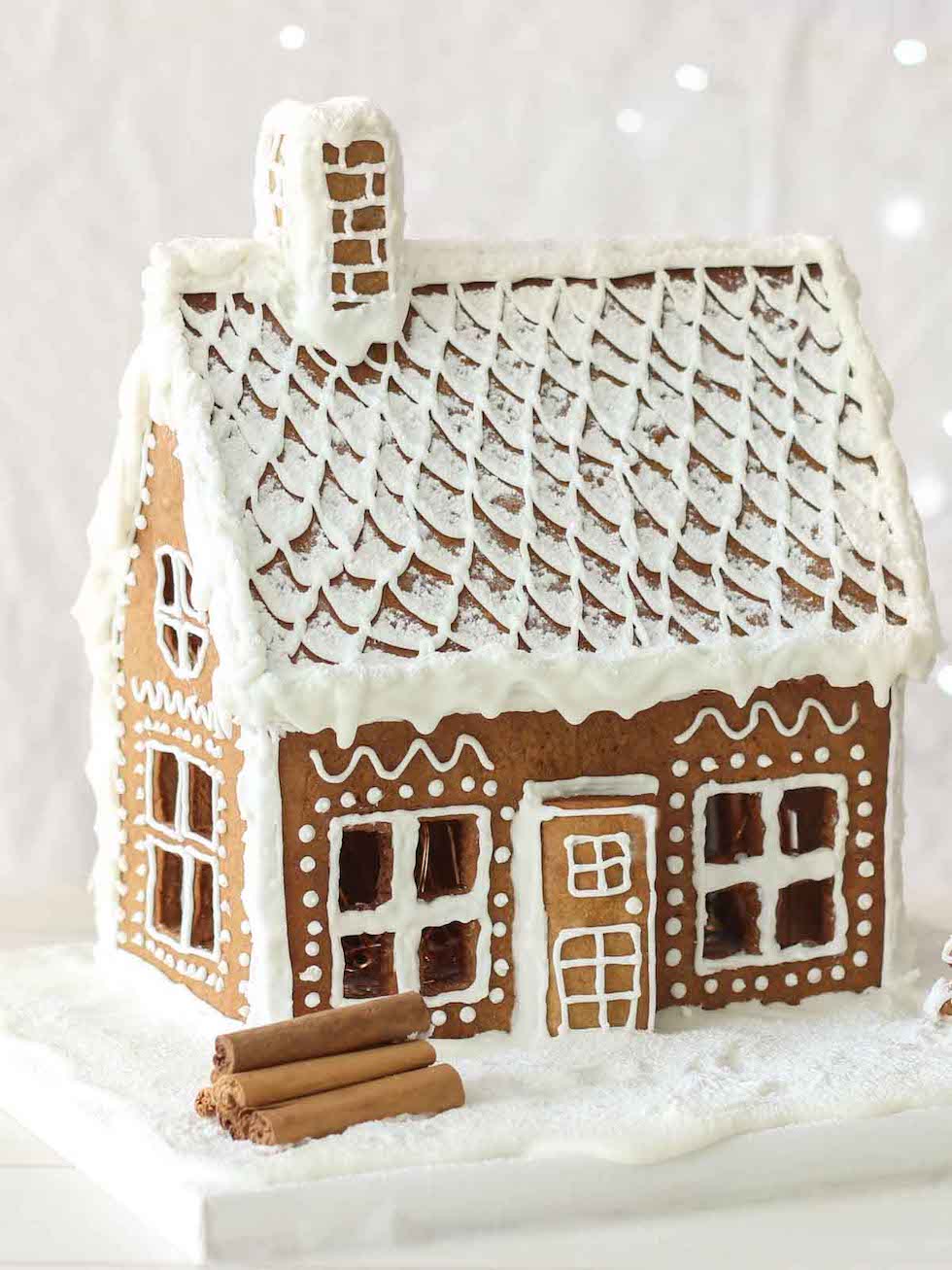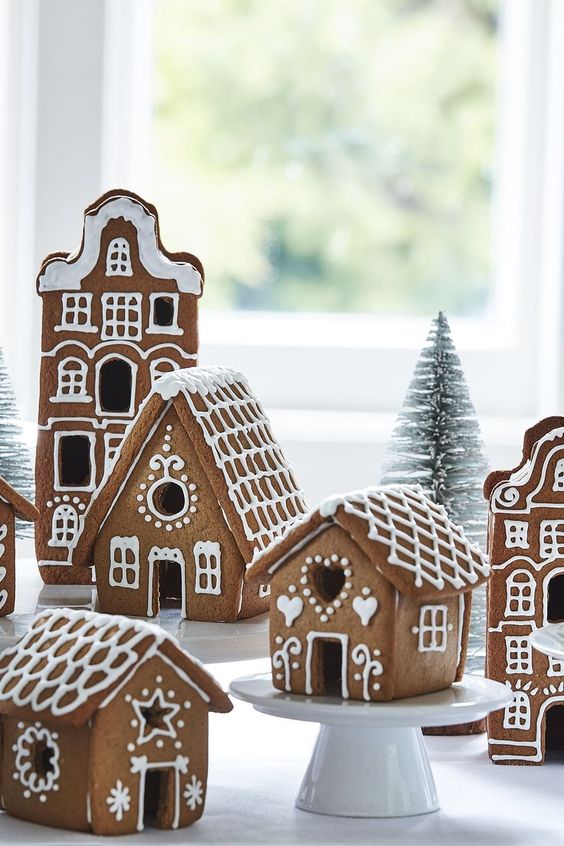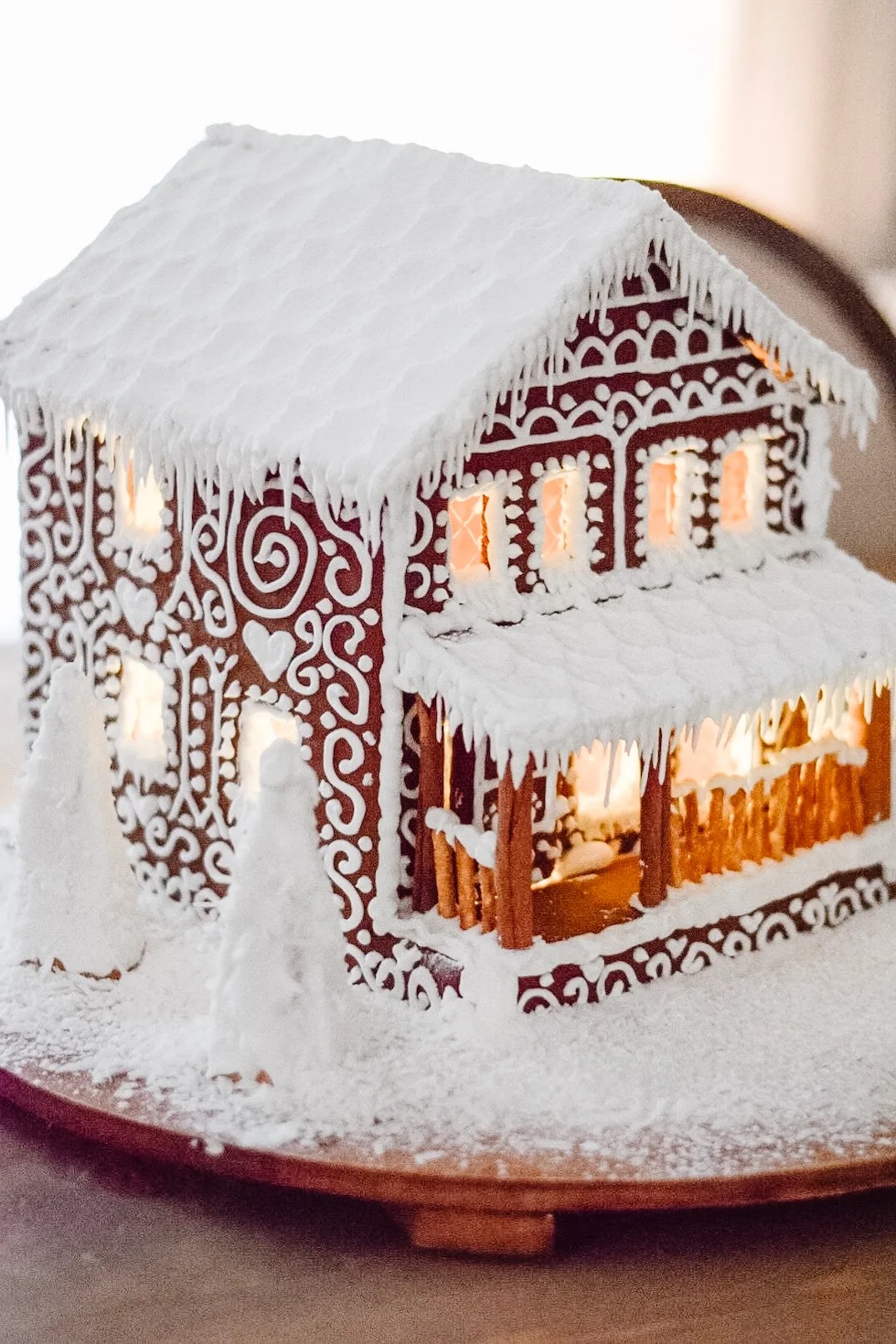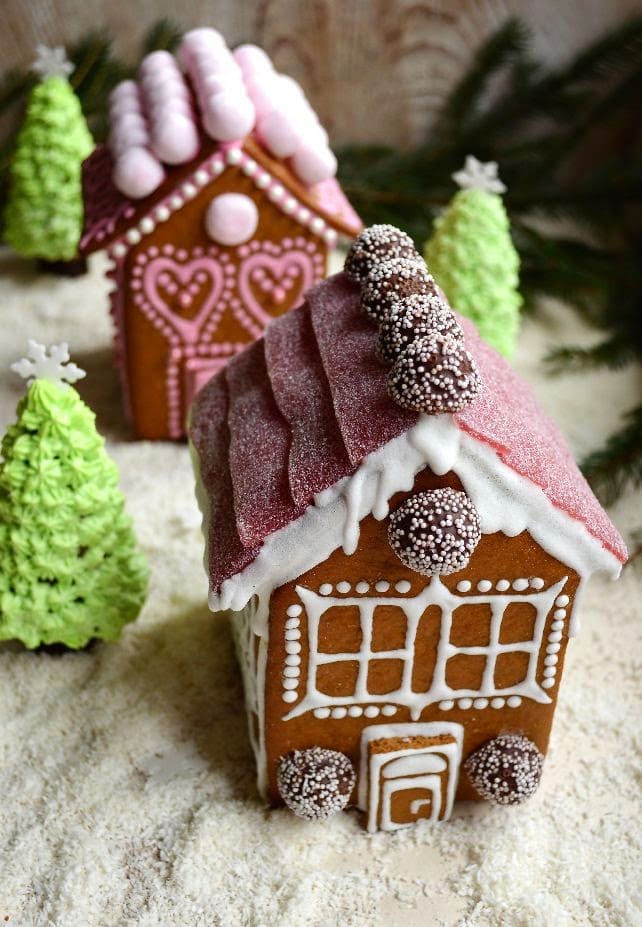 ---
Related Posts:
Gluten-Free Gingerbread Cookies & Our Winter Kitchen
Festive Drink Toppers and Winter Mugs for Hot Chocolate and Holiday Beverages (Gift Ideas)
The Magic of Christmas and Gingerbread Houses