1. Add a rejuvenating mix of spring colors to your home via BHG
I can HARDLY WAIT for warmer weather. Yesterday it was so pretty (and even kind of warm!) outside, I opened the windows, mixed up some amazing spring scents for my home (I'll link to my current favorite natural home scents below!) and walked around our yard to see what was there! After days and days of crazy windstorms and downpours here in Seattle, it was a much needed day to take a deep breath of spring air, refresh the house and just get outside to enjoy the vitamin D!
Since we have only lived in this house through fall and winter, spring and summer are going to be SO FUN because we have a wonderful new yard to explore and enjoy. I love our backyard, it was one of the selling points of our home. It's a wonderful size and there are flowing trees, bulbs and blossoms! I'll do a whole post on our yard soon to give you a little tour, but today I am inspired to just celebrate that spring is here (or at least on its way, right?).
This post offers six ways to celebrate the happy sights and scents of spring, what are your favorite things about spring?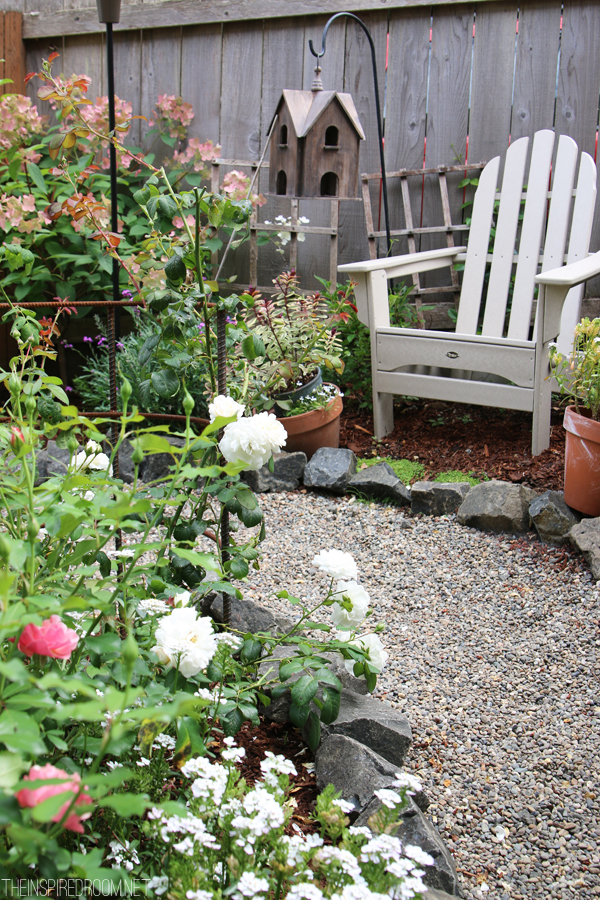 2. Explore your garden, enjoy the blossoms or plant something new!
(see more of my secret garden in my old house, here)
3. Bring spring blooms inside to enjoy and inspire!  via BHG

4. Fling open the doors and let the fresh air in! via BHG
5. Savor a delightful spring scent! (See my favorite natural home scent recipe here)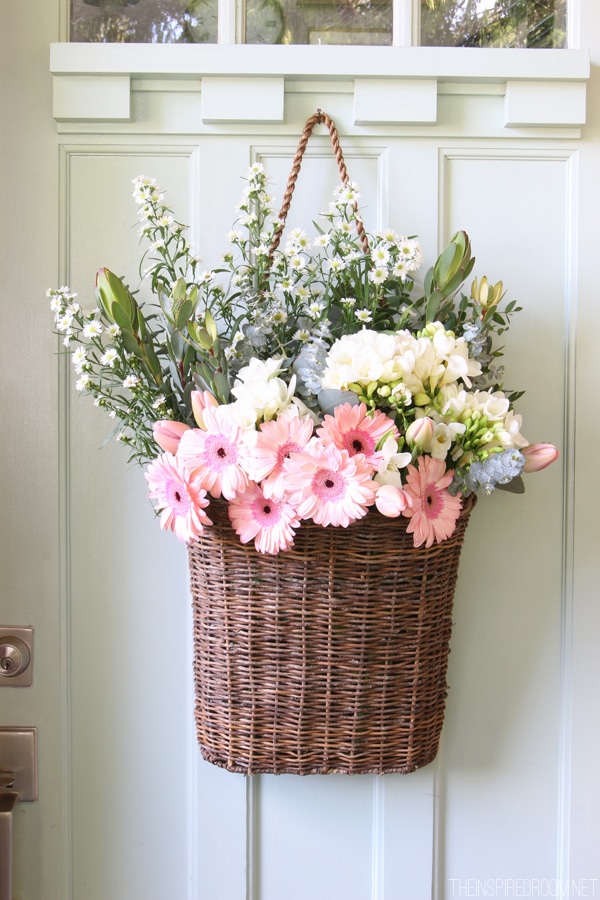 6. Make a May day basket for your door! (see my spring basket post here)
Happy Spring, friends!
PS. Thank you SO much for the overwhelming kindness and responses to my new book and launch team post! You guys are THE BEST! xoxo
More fun ways to bring spring to your home: in the entry, and in the bedroom