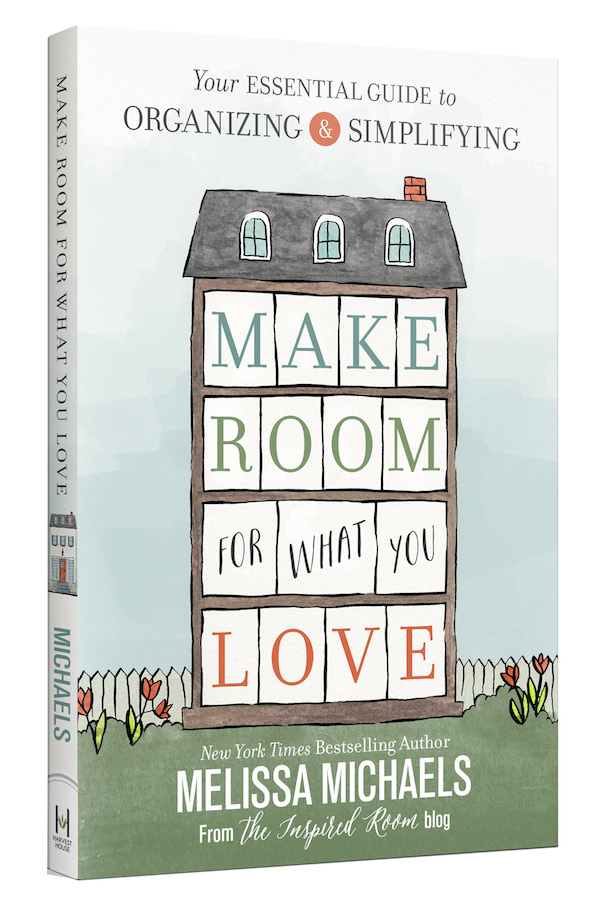 I'm so very excited today to announce that I've written a brand new book, one that is very near and dear to my heart! I've been wanting to share this for so long! The past several years I've been on a focused mission of streamlining and simplifying my life and learning habits for an organized home. I knew for years that keeping too much of the wrong stuff impacted how I felt and functioned. Yet, in my effort to declutter, I'd get rid of things from one closet only to fill up another. Clutter and chores threatened to steal the space and joy away from things I really wanted to invite in to my home and life. I was tired of trying to keep up with stuff. I knew what I was supposed to do, but I just kept spinning in that crazy cycle of clutter and busyness.
I was finally over it. It was time to make changes that would stick. It became clear that if I was ever going to  live a more simplified purposeful life, I would need a new mindset and to adopt new habits. Over time I began to make deliberate changes and became more purposeful and intentional in making room for what really mattered. I'm happy to say I haven't looked back!
While my house still isn't perfect (nor will it ever be, life isn't often as ideal, simple or even clutter-free as we might want it to be), I feel so much more equipped to make better choices every time I'm faced with a decision of what to keep and what to let go of. Once I committed to a new way of thinking, "stuff" stopped controlling me. I have a plan of action that keeps me focused every day on what matters.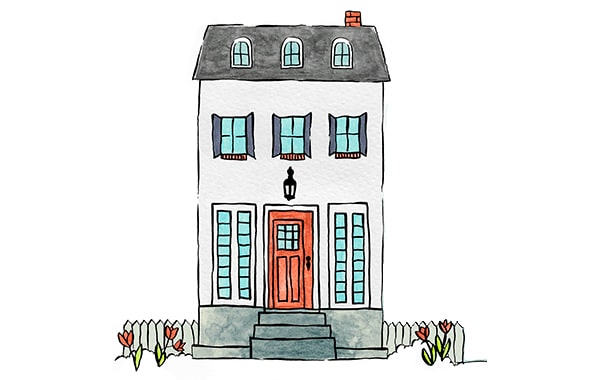 As we were moving into this house (literally), I was also writing this book to share what I've learned through this journey of decluttering, organizing and simplifying our home. I'm super excited to finally reveal this exciting news and officially share about my upcoming book today! My new book is called Make Room for What You Love and it will release May 1!
You can preorder my book now at Barnes & Noble or Amazon and it will be shipped to you when it releases! Hooray!
The inspiration and encouragement in this book was (ironically) poured out of my heart and soul at a time of juggling so much stuff (moving has a way of reminding you that you still have too much stuff that you thought was a good idea to keep, until you have to carry it in and out of houses, moving trucks and storage rooms). I should mention here as an incidental side note, that I don't really recommend writing a book and moving at the same time. But I can tell you that in spite of how busy I felt in that season, the passion I feel for the message I was writing made it my favorite book to write so far.
The lessons in Make Room for What You Love have been such huge game changers for me personally, both in my home and how I view stuff that clutters my life.
Whether you struggle with stuff or just want to find renewed passion for your home and what really matters to you, I hope you'll find encouragement, lots of grace and new inspiration in the pages of this book.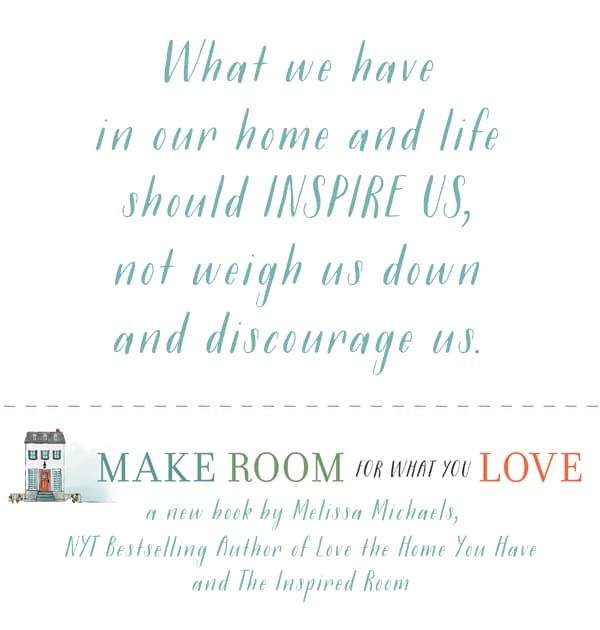 I'm so happy to have the opportunity to share my resolve to not let the wrong stuff be the boss of me! What we have in our home and life should inspire us, not weigh us down and discourage us.
This book isn't about how to become a minimalist in style or how to get rid of everything you own (not that there's anything wrong with that idea!), and it's not even about how to organize ALL THE THINGS.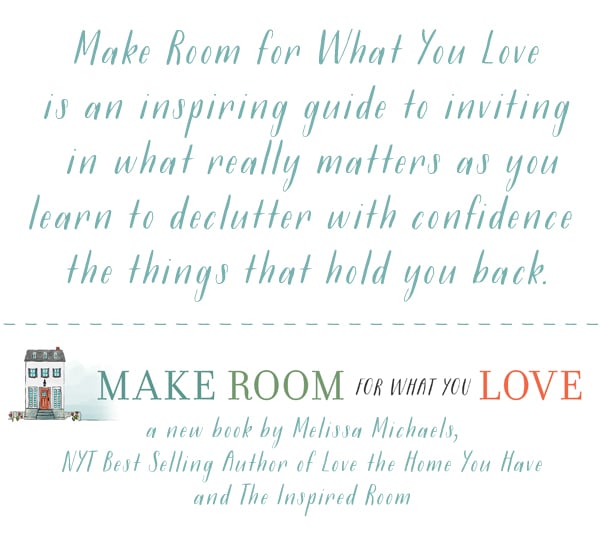 Make Room for What You Love is an inspiring guide to inviting in what really matters as you learn to declutter with confidence the things that hold you back.
Make Room for What You Love offers motivating home habits to adopt and practical tips for simplifying your home so it will serve your family well and inspire you to achieve your dreams!
The book is divided into ten chapters to encourage you with specific goals and a new mindset for success! You'll find a practical "challenge" section at the back of the book, designed to set you up with a doable plan for success in decluttering and organizing your home.
If you'd like to help spread the word, I'd love it if you would pin or copy and share the book cover or any of the graphics in this post! MUAH!!! xoxo
Thank you all from the bottom of my heart for the kindness and support you've offered me as I have pursued new adventures. Book writing and blog creating has been such an unexpected joy and blessing in my life. It means a lot to me that you are a part of this!
You can order Make Room for What You Love today at Barnes & Noble or Amazon!