I have always had so much fun opening my home for holiday parties. In my 4700 square foot house back in Portland, we had parties for over 100 people and there was plenty of room for everyone. We set up serving tables in many rooms and seating areas everywhere. In my little houses, we just squished together a bit more.
It's not the size or shape of your house (or whatever else stands in your way) that will make your party a success, but the warmth you offer by opening your door.
Do you ever wish you were the 'type of person' who felt confident hosting little holiday get-togethers?
I'm not always feeling like that type of person, but I do try to make an effort to do it anyway. And it's always fun (once I make the commitment!).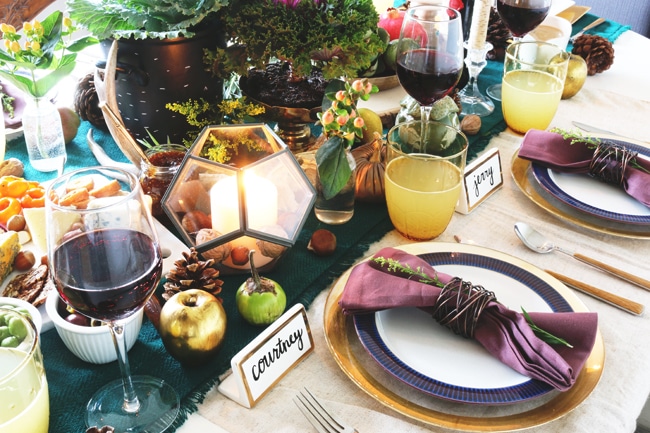 photo from our Thanksgiving tablescape last year
Do you ever let insecurities or imperfection prevent you from extending hospitality and hosting friends?
Sometimes I just get out of the habit of hospitality. I get tired or busy or distracted by other things. I often have a long list of fears and 101 reasons to not invite people over, but when I press through and do it anyway, I'm always glad I did.
I encourage you this season to worry less about making mistakes or imperfection or what anyone else will think, and open up your home for even one small get-together of friends or neighbors!
Practice makes it even easier to say yes the next time.
Are you hosting any holiday parties this year?
Tomorrow I'll be sharing a favorite hosting tip and few of my suggestions for being better prepared for holiday events in your home.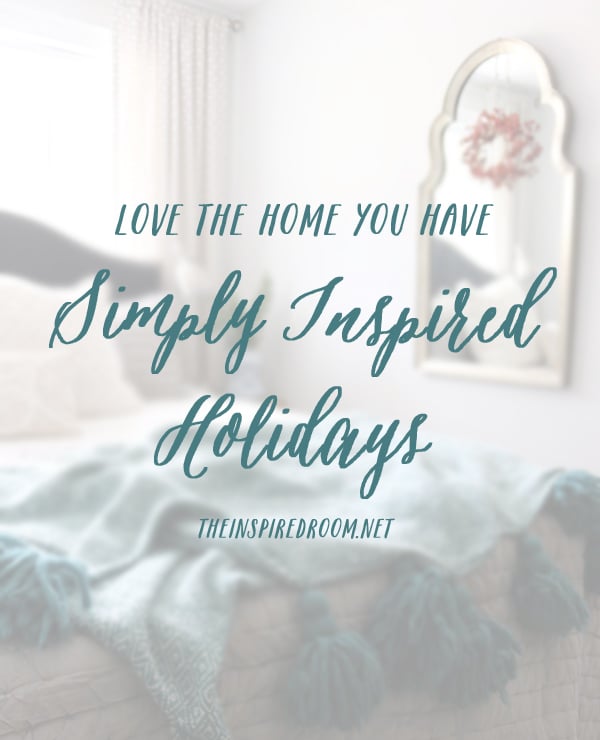 Catch up with all the posts in our Simply Inspired Holidays series: