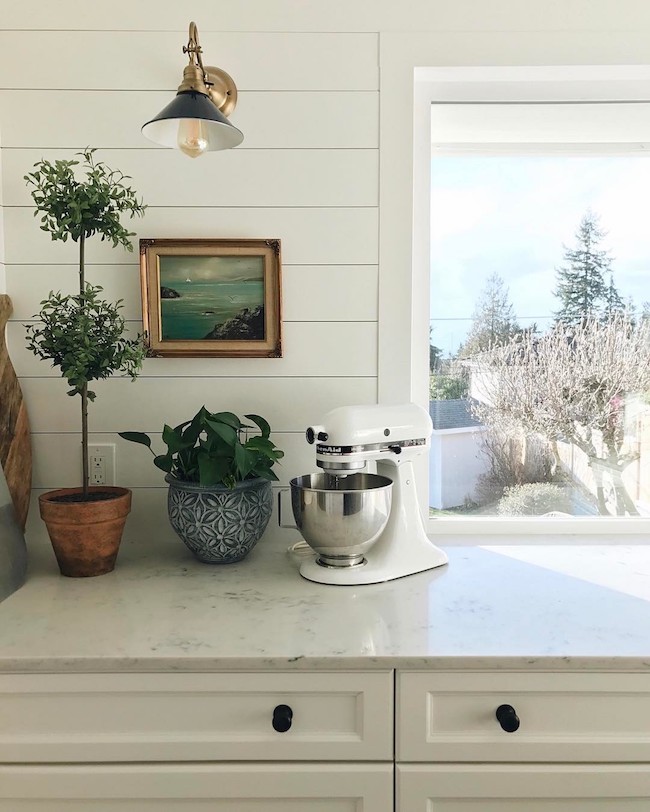 Hi friends! It was such a gorgeous day on Saturday, it was good to see some sunshine. My magnolia tree right outside the kitchen window is just about to burst into pink blooms, so I'm sure the sun did it some good. I hope you are all finally done with the snow where you live? Goodness, I am so glad we are headed towards warmer days.
I'll be back this week with more updates from around the house (I know I've been slow to answer more questions on our kitchen remodel, so I'll for sure get back to it!).
But first, here's a little peek into our life lately via our Instagram accounts…
You can never have too many, plants, right? We have plants on the walls, plants on the tables…I really love having a lot of greenery around the house. It's fun for me to putter around watering them, talking to them, giving them names.
This new palm in the dining room is named Pete.
Jack has been up to his usual antics. This week he got a little too excited when Courtney came over and somehow he ended up leaping right up onto our dining room table. I think he was as shocked as we were. Jack will be six years old soon, not sure why he still acts like a puppy, hahah.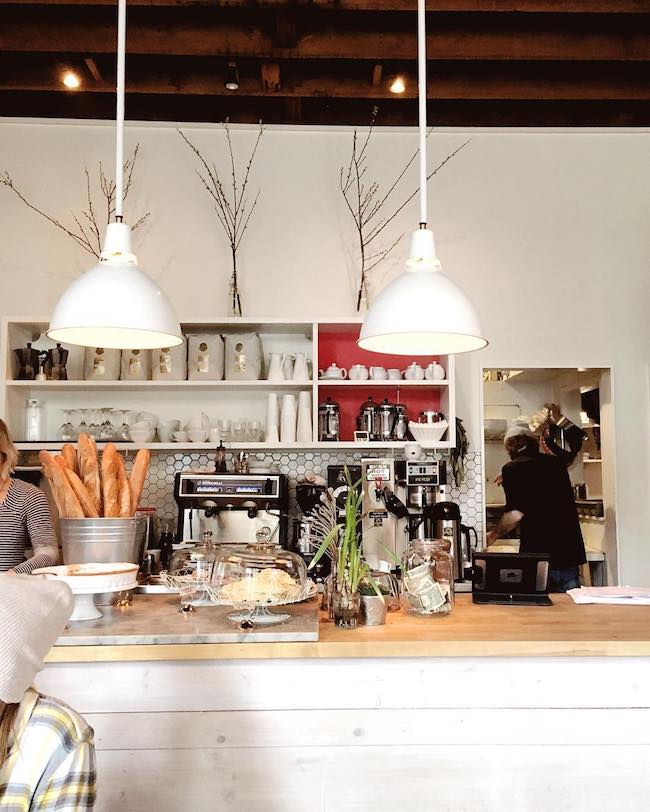 My daughters and I took a little break from a busy work week for brunch at The Fat Hen, a very small but very delicious local restaurant. Our favorite dish is the Eggs Benedict if you ever have the chance to visit. :) Everything on the menu is great, though. We always get a pot of French Press at the table, too. So good!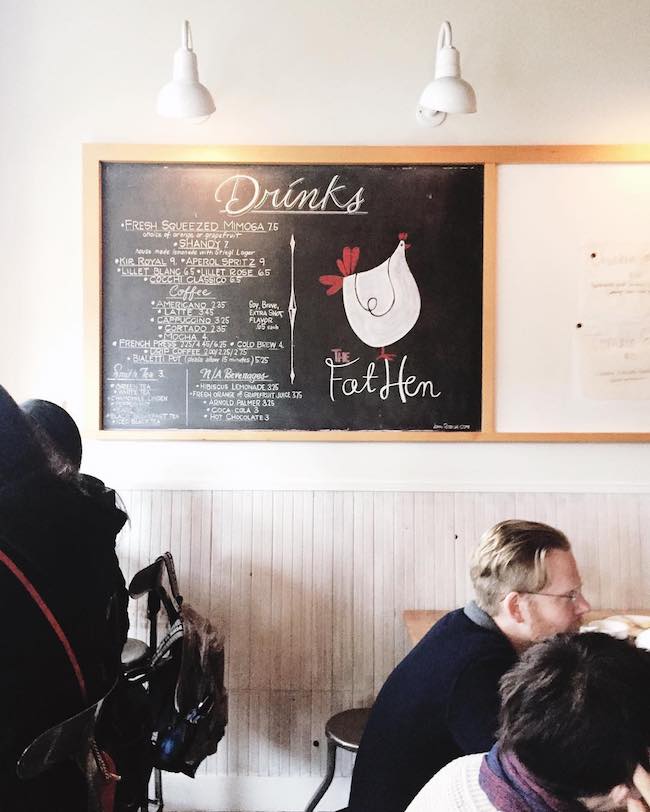 Quite awhile ago we did an "Out to See" post here on the Fat Hen.
I forget to do Out to See posts! I'll try to get back into them when we go places. I know a lot of people like to visit Seattle, so I really should document more of our favorite places to go.
Even though we love going out to eat, we do try to eat healthy food at home. Kylee made a smoothie bowl this week with blended banana, a handful of frozen raspberries, and almond milk topped with bananas, bee pollen, raspberries, chia and hemp seeds, coconut, and mango. YUM! And so pretty, too.
We hosted a giveaway for Pure & Lovely in our Facebook group, so we had fun putting together little packages to send out this week to the winners (you're welcome to join our group, find out more here)!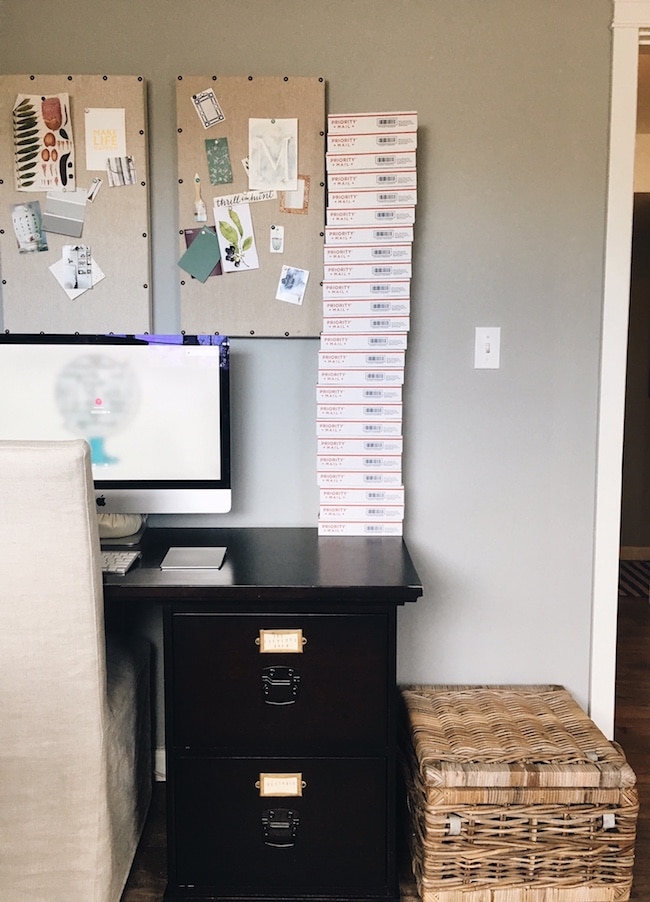 Note that I have a silver Plush Pumpkin holding up my computer screen in my office.
We keep it classy around here.
Many of my friends have kindly shared about the upcoming release this next Saturday of my new book Simple Decorating! I'm so grateful for the support, especially during book launches. If you haven't entered the giveaway yet, you can find it here. If you weren't able to see the video when we posted it the first time, hopefully you can this time! It wasn't showing up for some of you but I think we have it fixed now :).
You can get the book from Amazon or Barnes and Noble online this week but it will be in stores by next Saturday. I loved the shot above from Allison at The Festive Farmhouse on Instagram.
My girls and I have been hard at work on future book photos…

We had family coming to visit this weekend so we did some housecleaning…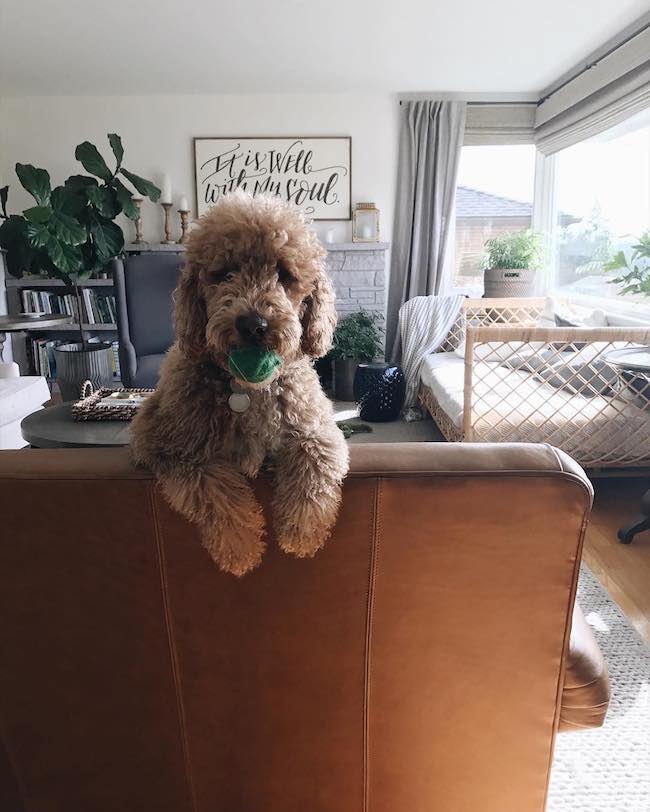 We had doggie play dates with all the pups…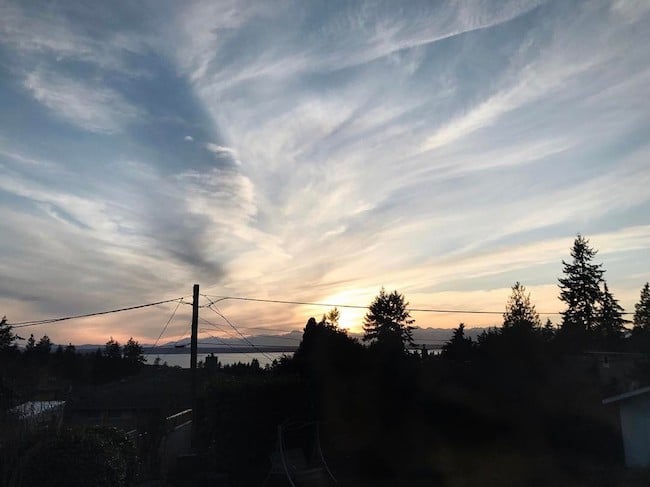 We marveled at the glorious sunsets outside our window.
The dogs have been longing for more spring days to play outside…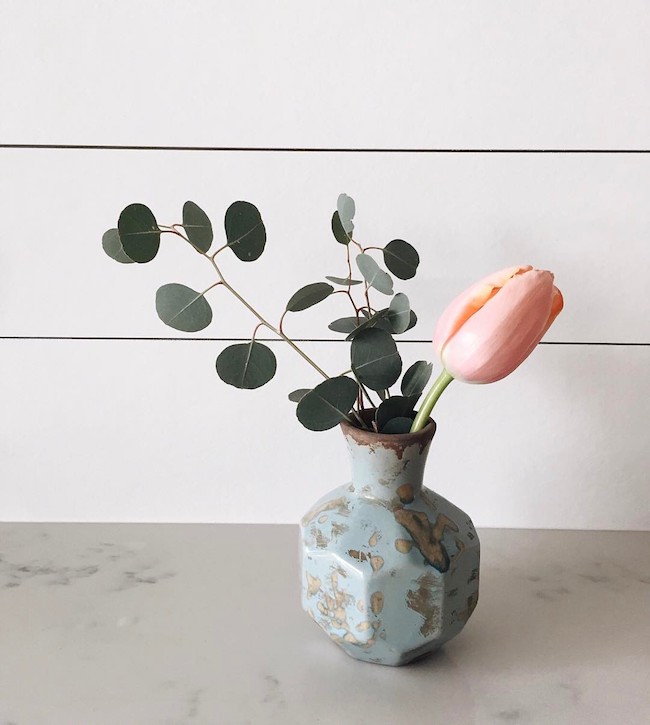 We paused to appreciate simple joys.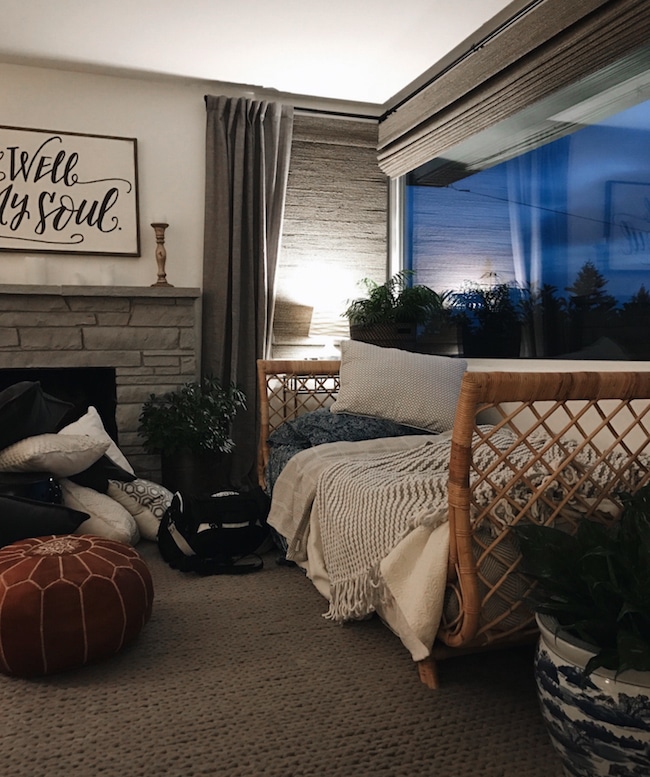 And this weekend we have people tucked into cozy beds all over the house!
Happy Sunday, friend!
You can follow along with our Instagrams below:
The Inspired Room // Jack the Goldendoodle // Doodles at Home // Pure & Lovely //  Kylee // Courtney
If you've missed any recent posts, here are a few to catch up on:
Our outdoor space for entertaining
Our paint colors (and 5 rules for selecting the perfect paint color)
Kitchen source list and the kitchen reveal.
Shiplap in the kitchen (details)