BHG
Just as I enjoy creating comfortable destination inside, I find outdoor spaces can be designed in much the same way. Design elements, furniture, and architectural pieces can help to define a space and draw you in to a special destination within a yard, garden or patio.
Now that spring is here, I have so many ideas swirling around in my head for "garden getaways" in our new yard. Too many ideas. Honestly, it can be kind of overwhelming to be me sometimes, haha (anyone else overwhelm themselves with all the ideas and possibilities? Yes? No?). But like all inspiration and grand plans, it can take time to dream up and implement the ideas that make the most sense.
In our last yard, we managed my "big dreams" by focusing on one "zone" at a time (see my post on how to design a backyard). See the backyard transformation here. Zeroing in on designing one special area can be a way to stretch the budget and resources as well as a way to help focus attention on one project at a time.
Today you'll find a round up of inspiring outdoor destinations and garden getaways.  Enjoy!
Which one speaks to you the most and why?
BHG
Country Living

BHG
BHG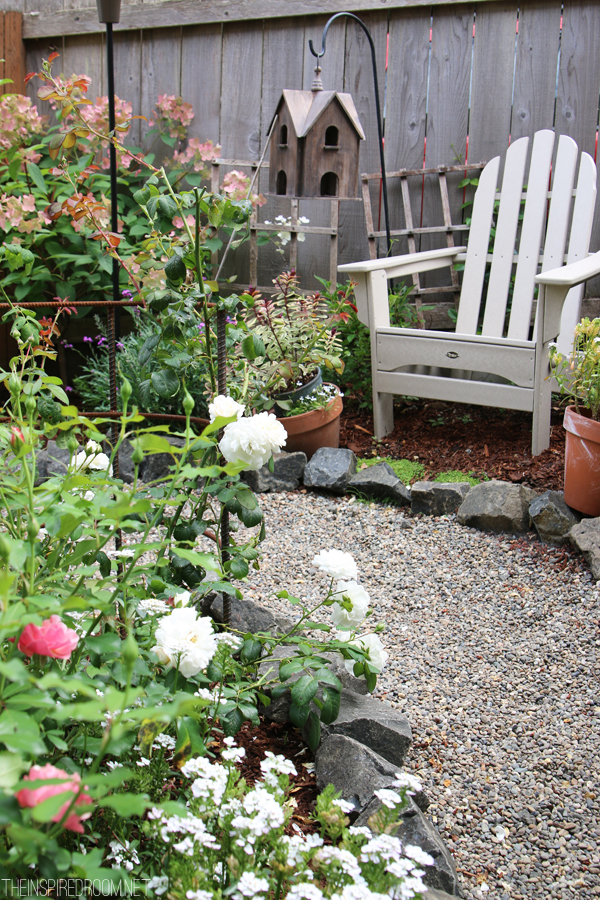 My Old Backyard – The Inspired Room
Country Living

My small deck makeover before and after – The Inspired Room
BHG
Shop some of my garden finds with the arrows below!


Related Posts:
Ideas for an Inviting Outdoor Space
How to Add Personality to a Small Outdoor Space (my article on eBay)