I fully expected my new side courtyard outside our kitchen to have been completed this spring. Or at the very least, the beginning of the summer. Knock on wood, I've been told the fence will go up this week. So, at this point I guess there's hope we'll be able to use the space before winter :).
The delay is a long story, I can write a post about it sometime. I'll be starting to share quick video updates from around the house with the new Instagram stories, so you're invited to follow along if you want to get a sneak peek of the latest or even some behind the scenes house tours. The stories are only live for 24 hours, so you'll want to check in often to see what's new! If you aren't familiar with the story feature, just click on my profile photo on my Instagram to see if there's a new video because you won't see it in the regular images.
Until I can set up my own outdoor space, I guess I'll just dream about it. Sigh. :)
Here are four ideas for an inviting outdoor space!
1. Incorporate decorative elements (try a mirror, baskets, and outdoor pillows)
House Beautiful
2. Design a vertical garden. I love this ladder garden!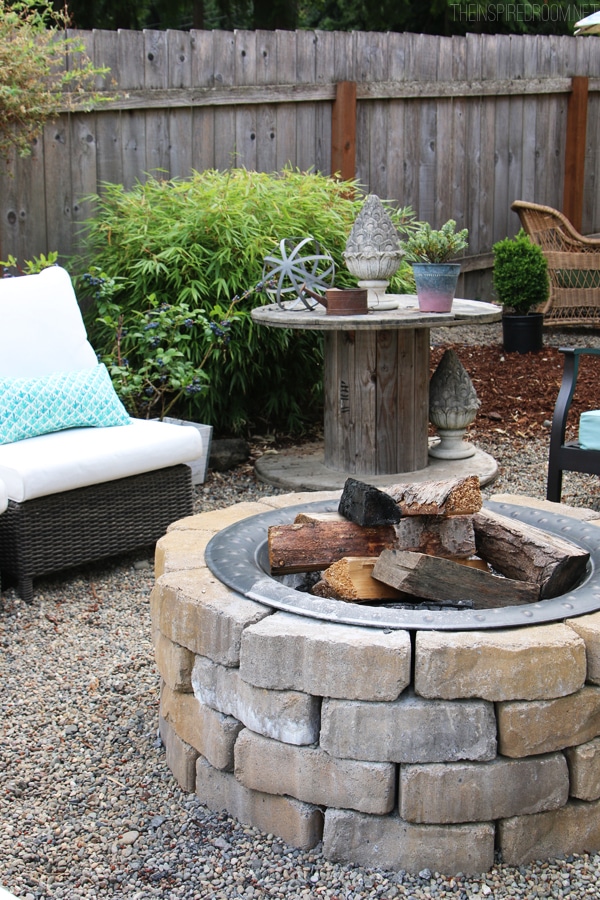 The Inspired Room / DIY Firepit (easy 15 minute DIY)
3. Add a firepit for cozier evening ambience
4.  Set up an outdoor dining area
My daughter Kylee set up her cute super tiny little balcony this summer. She'll be coming by the blog to show us how it turned out this week! *Update* see her small balcony here!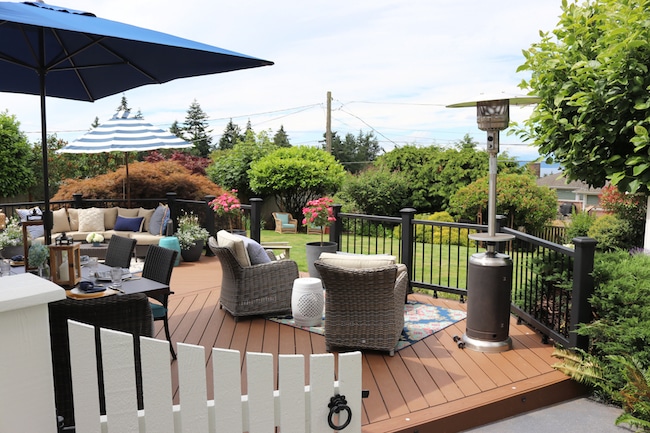 Click HERE to take a tour of my new backyard patio and deck!
More related posts:
Tour the backyard in our previous home