Country Living – Kelley and Co.
I've been so happy to have practically summer weather here lately. Is is sunny where you are? The warmer weather has been inspiring me to lighten and freshen up my decor for this season (well, and to be ready for summer which is coming up so quickly!).
You know I don't do actual "spring" decor, but I do love to lighten things up, switch out a few accessories and add in lots of greenery! A little tropical or coastal vibe is always a fave of mine this time of year, too.
I've shown you my updated dining room, master bedroom and a bit of my kitchen recently (and you'll be seeing a lot more of our outside spaces soon), but I'm still really pondering what I'm going to do in my living room.
I definitely feel like changing things a bit (and I'm ready for a new sofa since the sectional we have currently in the room was just there for the winter, it's going back downstairs). I'm zeroing in on some ideas, but I guess I'm still  "not positive" what I can or want to do yet. I'll do a post on what I'm thinking soon so we can chat about that.
But in the meantime, I need a little decorating inspiration so I thought I'd share some pretty rooms I found with you, too!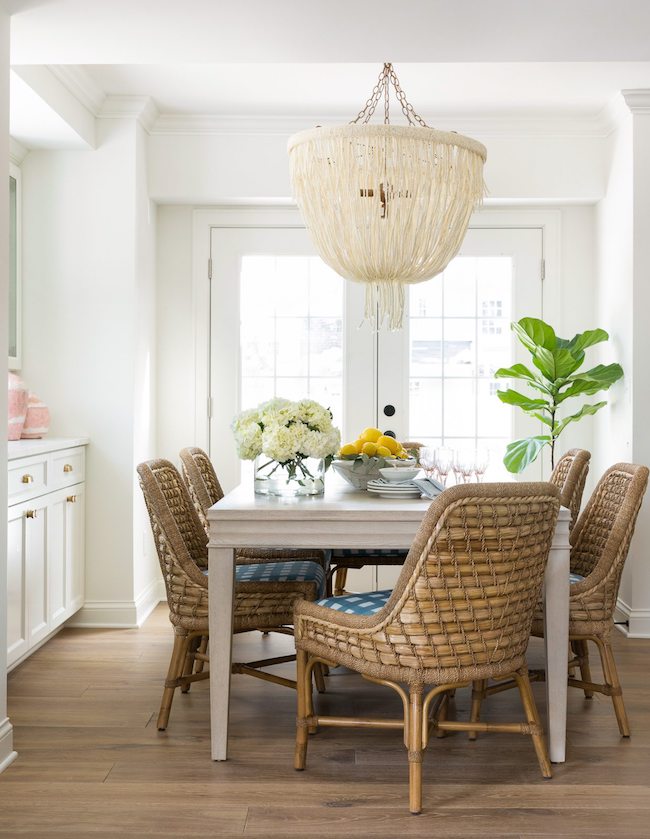 Bria Hammel Interiors
House Beautiful
New England Home
Architectural Digest
Architectural Digest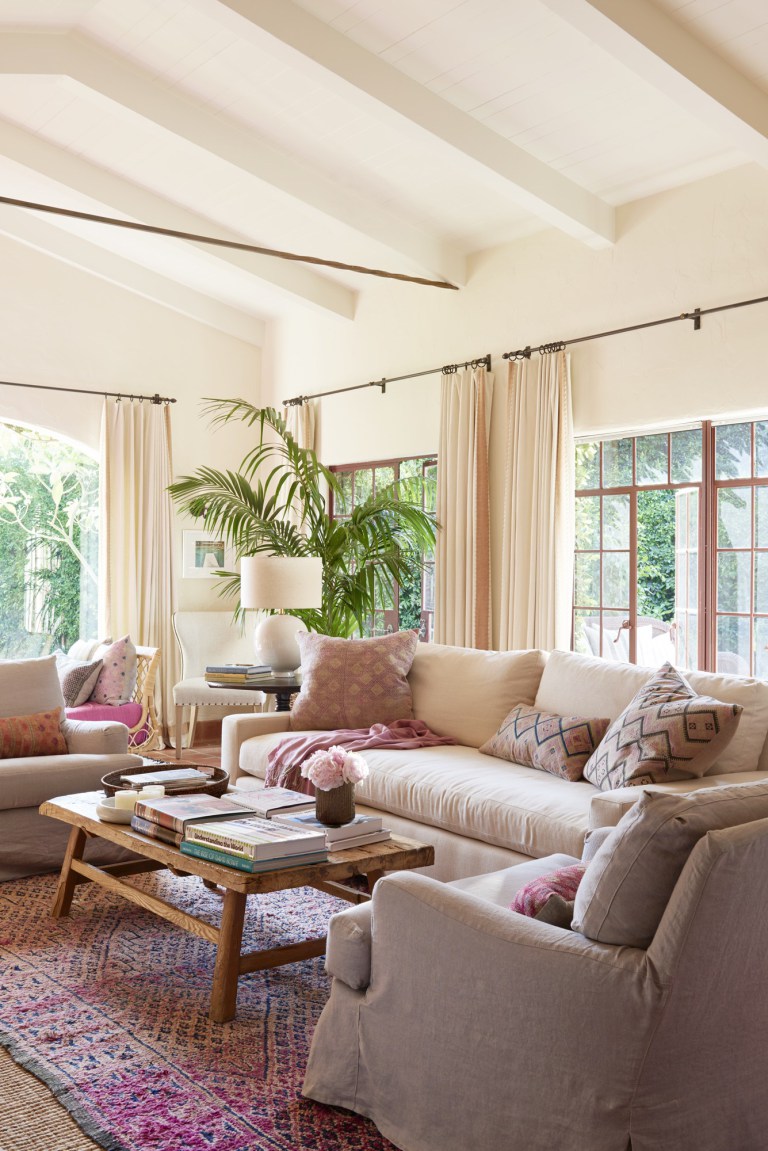 Ellen Brill Set Design
Ellen Brill Set Design
Did you see the Home Again movie? I didn't, but the last two photos are the house from movie! Do you recognize my daybed (here's mine, and here's a less expensive similar one), right out in the living room just like mine!
What room are you working on right now? I'd love to hear what you're up to!