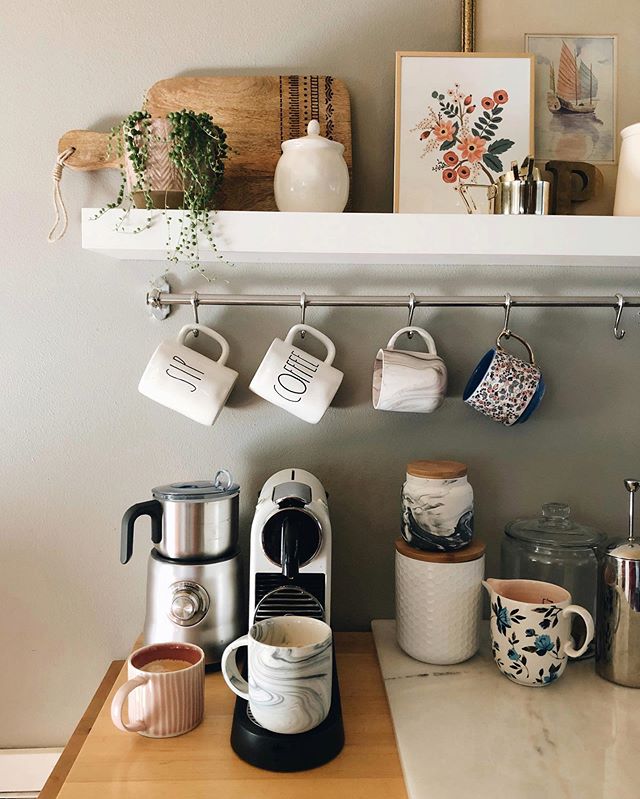 I feel like I might have invented the coffee station. I mean, I'm sure I didn't actually invent it, ha, but I've been sharing my coffee stations since there was no such thing as Instagram so that has to count for something! Feeling like I was ahead of the curve here.
So now that everyone has a coffee station, this year I thought I'd mix it up and give the ol' coffee station a festive new name. Cozy Sips Station was the best I could do. Sounds festive? (Maybe I stole that name from somewhere, I have no idea.) But we'll go with it, a Cozy Sips Station sounds like a place I'd like to hang out all fall and winter.
True confessions. Sometimes I try to quit coffee and be a tea drinker. I have tried, I should say. I want to love tea. I actually do enjoy the flavor of some teas. But I can't seem to quit coffee. Not because I'm addicted to it. I'm not. I drink a cup a day or less. Caffeine doesn't seem to impact me like it does other people, but with Hashimoto's I wonder if eliminating coffee might be a good idea (I've heard it might). That's what prompts me to want to try tea!
I drink coffee because it feels so cozy to drink it. I love the smell of freshly brewed coffee. I love the taste and the whole ritual of having coffee. Creating a special station for the daily ritual makes it a special experience.
I know if I want to be a tea drinker I just need to make a new ritual out of drinking tea. My husband drinks tea, so maybe I just need to make it our daily tea date!
Tell me what tea I need to drink to make myself a tea lover? Is there a secret to great tea? What teas do you like? I like tea, I just am not obsessed with it yet, so tell me your ways!
Signed,
I want to be a tea drinker.
You'll find some coffee station inspiration ideas from my home and my daughters' homes (Kylee and Courtney) in this post. You'll see my coffee stations a few times with different styling, so hopefully you'll find some ideas that might inspire you!
At our house choosing the mug for our coffee has always been part of our morning ritual. It's a fun tradition for guests, too.
Scroll to the end of the post for coffee station styling sources and a cute mug roundup! This homebody mug is calling my name.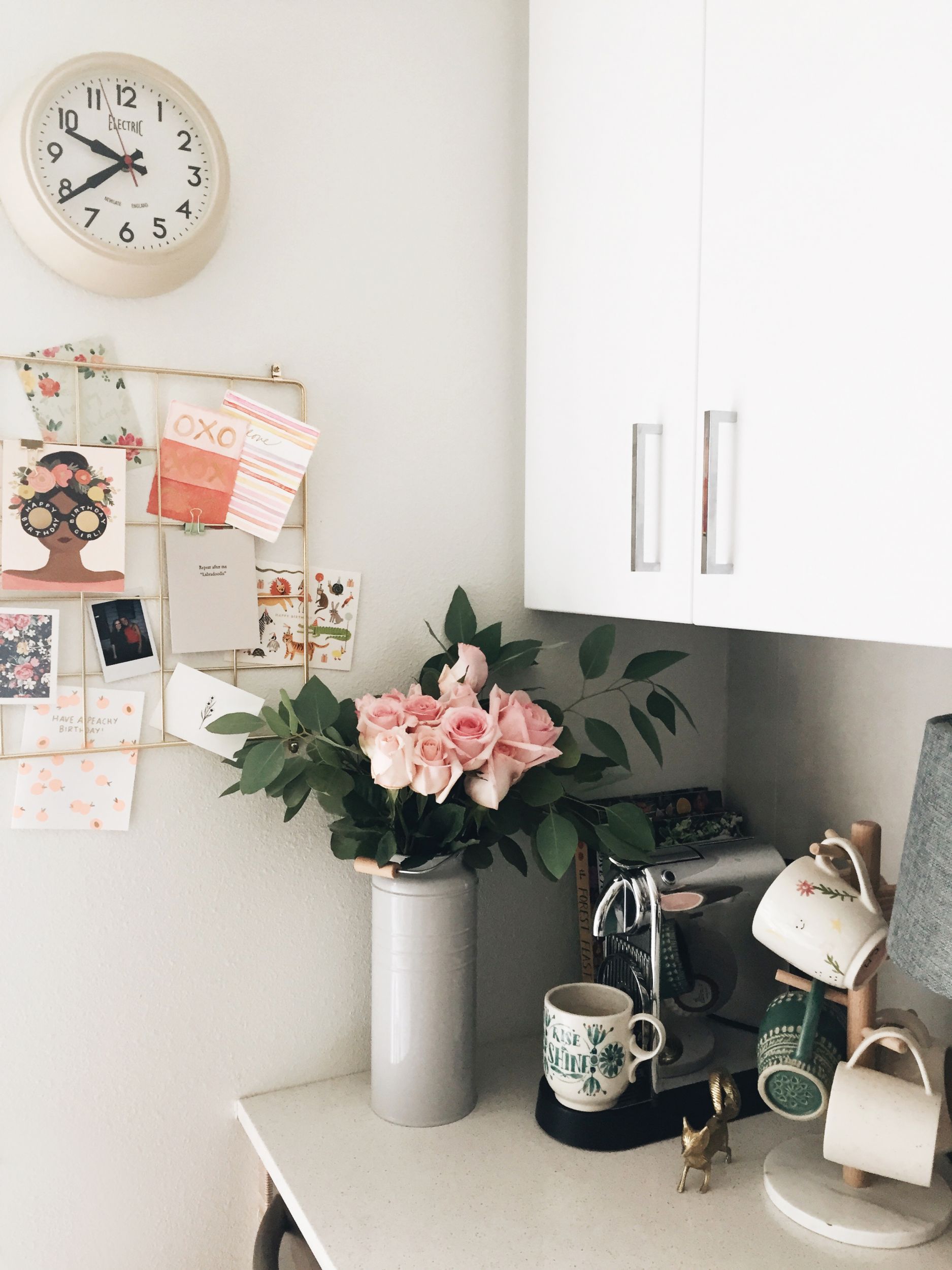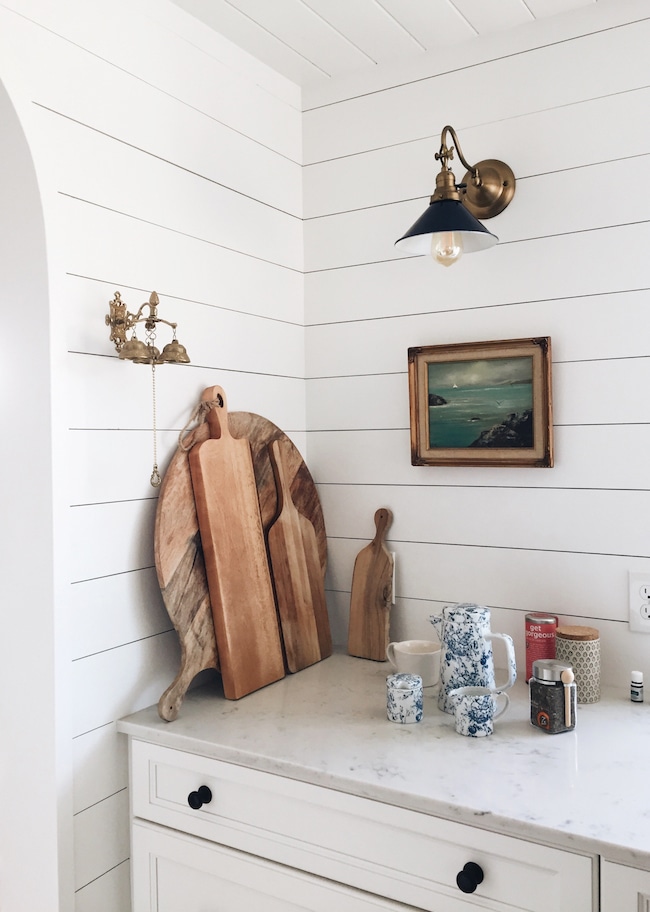 I no longer have my big espresso machine in my kitchen (it needs a repair), but I have used this little stove top percolator espresso maker for a couple of years now and it makes yummy coffee (use a coarse ground organic high quality coffee!)! If you have a small kitchen, it's a great option.
It's fun to have coffee stations for different spaces in your home, too. The one above was in my old office!
This coffee station was set up in our dining room when we first moved in!
Sometimes with a smaller kitchen or for entertaining guests, you might need to find a little cart or table to set up your station (or an extra one!) in a nearby space. Moving the station out of your kitchen for the holidays can help make more room!
It's also fun to style your station differently for the seasons. Be sure to make it feel extra cozy in fall and winter!
See the coffee station in my old house in all the seasons here.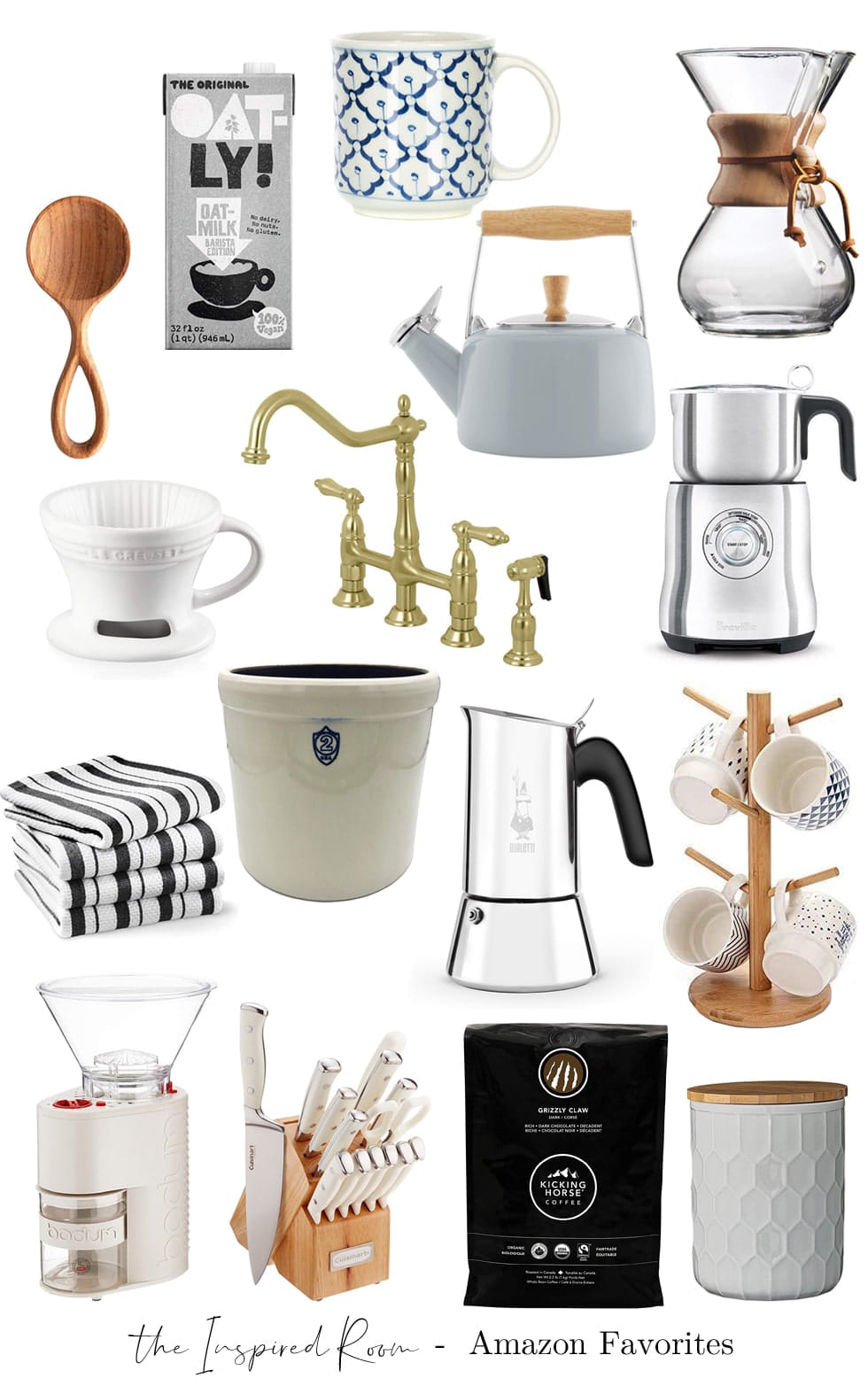 Click HERE to shop my favorite kitchen and coffee tools on Amazons
Sources for above graphic: Milk Frother // Hand Carved Wood Spoon with Handle // Blue and White Mugs // White Coffee Bean Grinder // Kicking Horse Coffee Beans (one of our favorite blends) // Stoneware Crock // Chemex Glass Pour Over Coffee Maker // Oatly Oat Milk // Glass Coffee Cups // Wood Mug Tree // White Ceramic Pour Over Coffee Cone // Wood and White Knife Set // White Kitchen Canisters with Bamboo Lids // Stainless Steel Stovetop Coffee Maker // Black and White Kitchen Striped Towels
---
Click HERE to shop ALL my Amazon favorites
---

---
Shop more of my favorite autumn decor in my annual Cozy Fall Shop!
PS…Below are some cozy sips recipes for fall! If you're my Young Living member, I posted a printable download of this card and other fall recipe cards in our private group Dwell Well Collective! If you aren't sure how to access them, shoot me an email at [email protected] If you're not a member yet, new members can still get my Fall Scent Bundle with my favorite autumn oil samples–click here for details!
Don't forget to check out the Decorating Blogger Q&A Tour & $500 Wayfair Giveaway for the release of my new book But Where Do I Put the Couch?
BLOG TOUR LIST (get another entry in the giveaway at each blog!):
Reluctant Entertainer (September 11)
Stone Gable (September 12)
Rooms for Rent (September 13)
French Country Cottage (September 16)
Dreaming of Homemaking (September 18)
My 100 Year Old Home (September 19)
Thistlewood Farms (September 20)