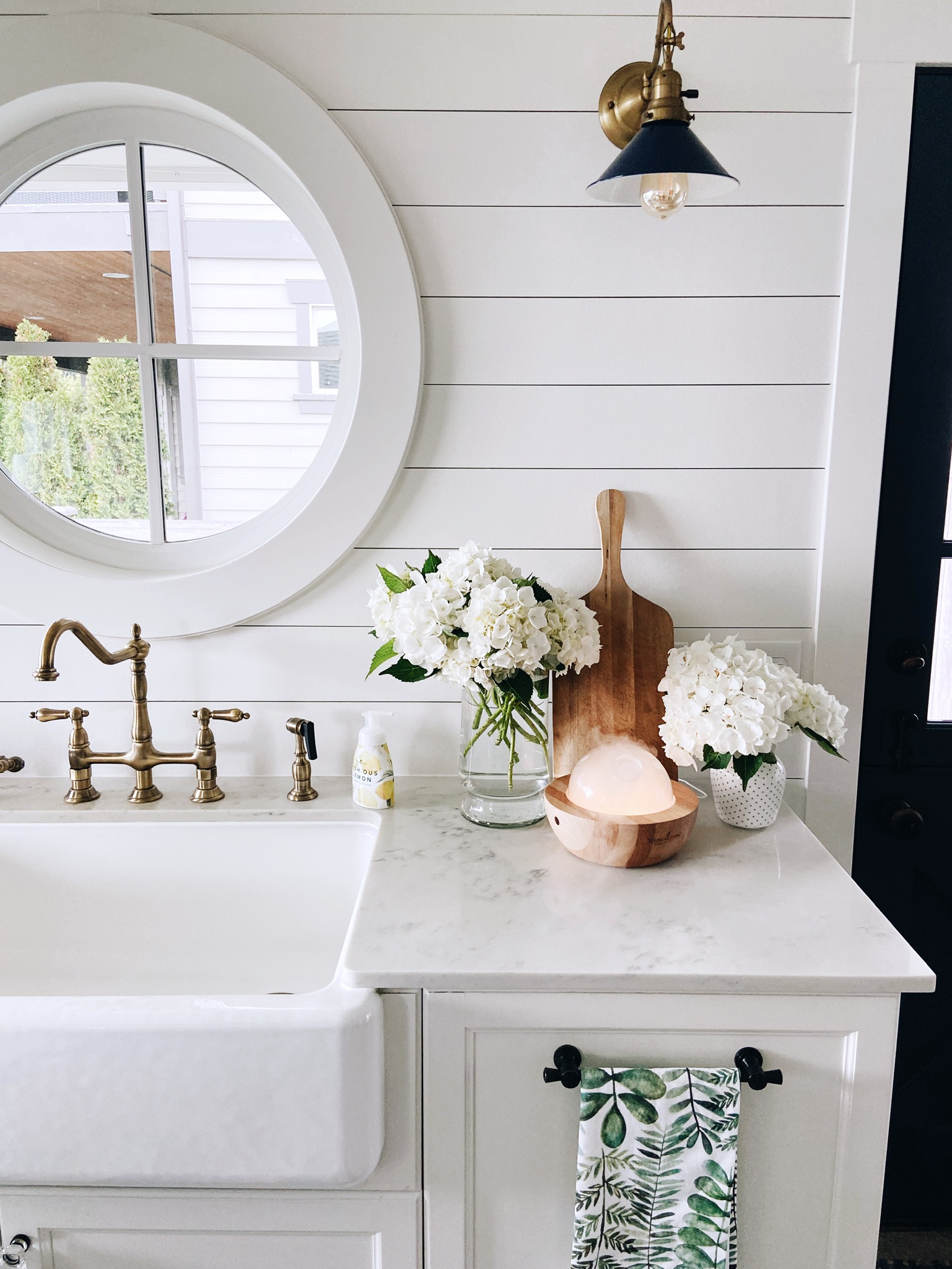 Do you find joy in cleaning your sink every day? I first started practicing my housekeeping routines about twenty years ago. Once we added a third baby to our household, I realized I needed to figure out how to manage a cleaning routine. The busier you are, the more you have to learn how to work more efficiently! So as I shared earlier, I came up with four daily routines.
I've offered these routines in a few variations over the years
on the blog and in my books, but basically the routines come down to these four:
Make Your Bed.
Clean Your Sink.
Do Cleaning Frenzies.
Do a Daily Load of Laundry.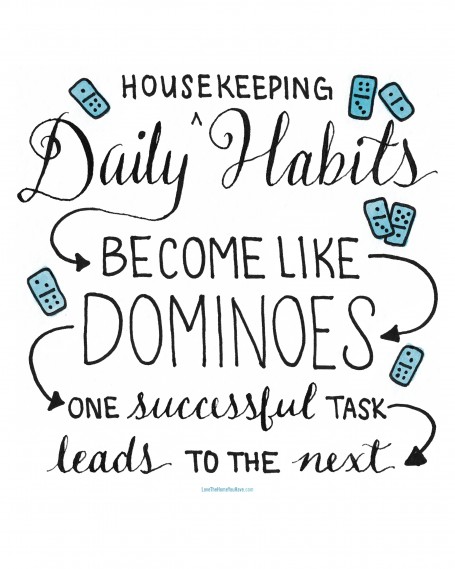 One thing I love about these four is they are what I call domino housekeeping habits, which means each one has the potential to inspire you to HAPPILY do a few extra things! And as you do, you find more JOY in your home. You begin to turn it into your sanctuary. You will WANT to keep it clean and welcoming.The cleaning frenzies are fun because they are flexible to suit your needs every day. Yet there is enough routine built in that if you do them every day, you feel like you are winning at life. :)
I'll be going through the idea behind cleaning frenzies and tackling each one of these daily routines over the next few weeks. Watch for some inspiration as well as my tips on why and how these work for me! As always, do what works for you!
Do you clean your kitchen sink every day? Perhaps you do, but if this is new to you or you're hit or miss on it, try it for 30 days! I think you'll be surprised at how impactful it is, both in how you see your home as well as how you feel about yourself!
Having a simple housekeeping routine isn't about being a slave to cleaning, it's about giving yourself FREEDOM from it so you can do the things you want to do and fall in love being at home.
Here are some tips that will help you keep daily sink cleaning a healthy, positive experience!
Consider a clean sink your gift to yourself.
Don't call these routines your "chores." Taking care of your home is a gift to yourself. My ultimate goal is to have my sink clean before I go to bed. Whether that's me cleaning it, or my husband or family member, everyone in our house knows that I'm happier when the sink is clean. Even if no one else ever helped me with the dishes, I would do it alone. It's a gift to myself to have a clean kitchen.
Ideally I find it's best to try to keep it clean all day, or at least empty it real quick right before dinner. If you start dinner with a sink full of dishes, it will make it much more difficult to clean before bed. If you empty your sink before dinner, you'll be able to buzz through the evening clean up and have more time for yourself!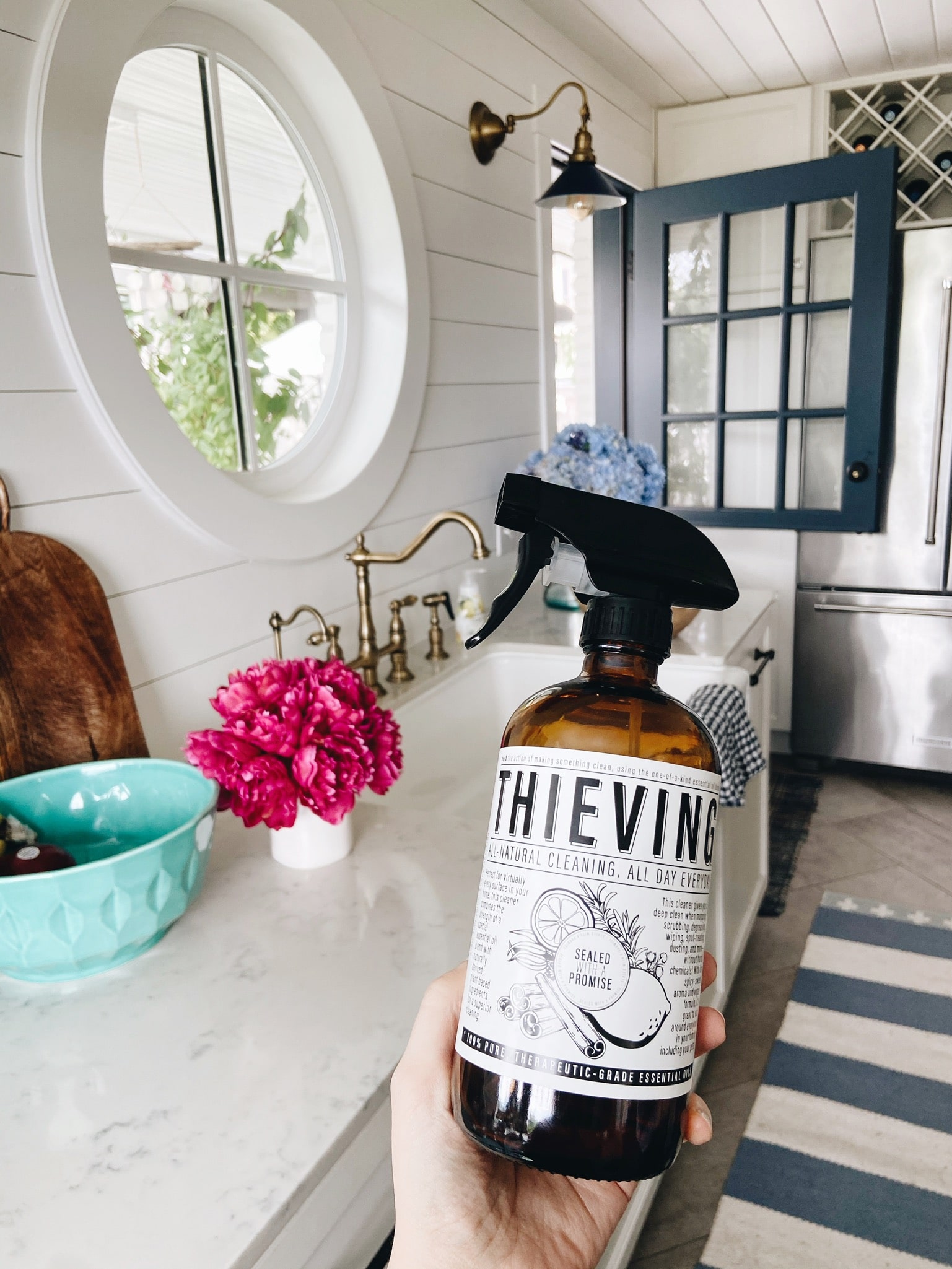 Turn on some music you like (you can find one of my playlists here).
Bring in decorative elements like seasonal flowers or plants and dish towels so you'll be inspired to see how pretty when the dishes are done! Shop my home and style here.
Collect pretty dishes, it's more enjoyable to see them clean and put away than teetering in a sink of leftover lasagna! :)
Use a toxin-free cleaner so you aren't breathing in chemical fumes that will harm your lungs as you are cleaning your sink (get thieves household cleaner concentrate (it is about $1 a bottle!!) and other toxin free products here! Read how I improved my health by making my home toxin-free!) You can even customize your cleaner with your own custom scent, I shared one of my favorite combos in this post.
Don't use toxic dish soaps on your food or dishes or hands, don't compromise your health. You'll be doing dishes every day take a look at the ingredients listed on the label of your products. If it says it has it has "fragrance" or "use gloves" or adds a stern warning or caution, or says to use in a well-ventilated area, etc, get rid of them. Grab the Thieves concentrated Thieves dish soap, and the yummy Lushious Lemon foaming hand soap and refills here.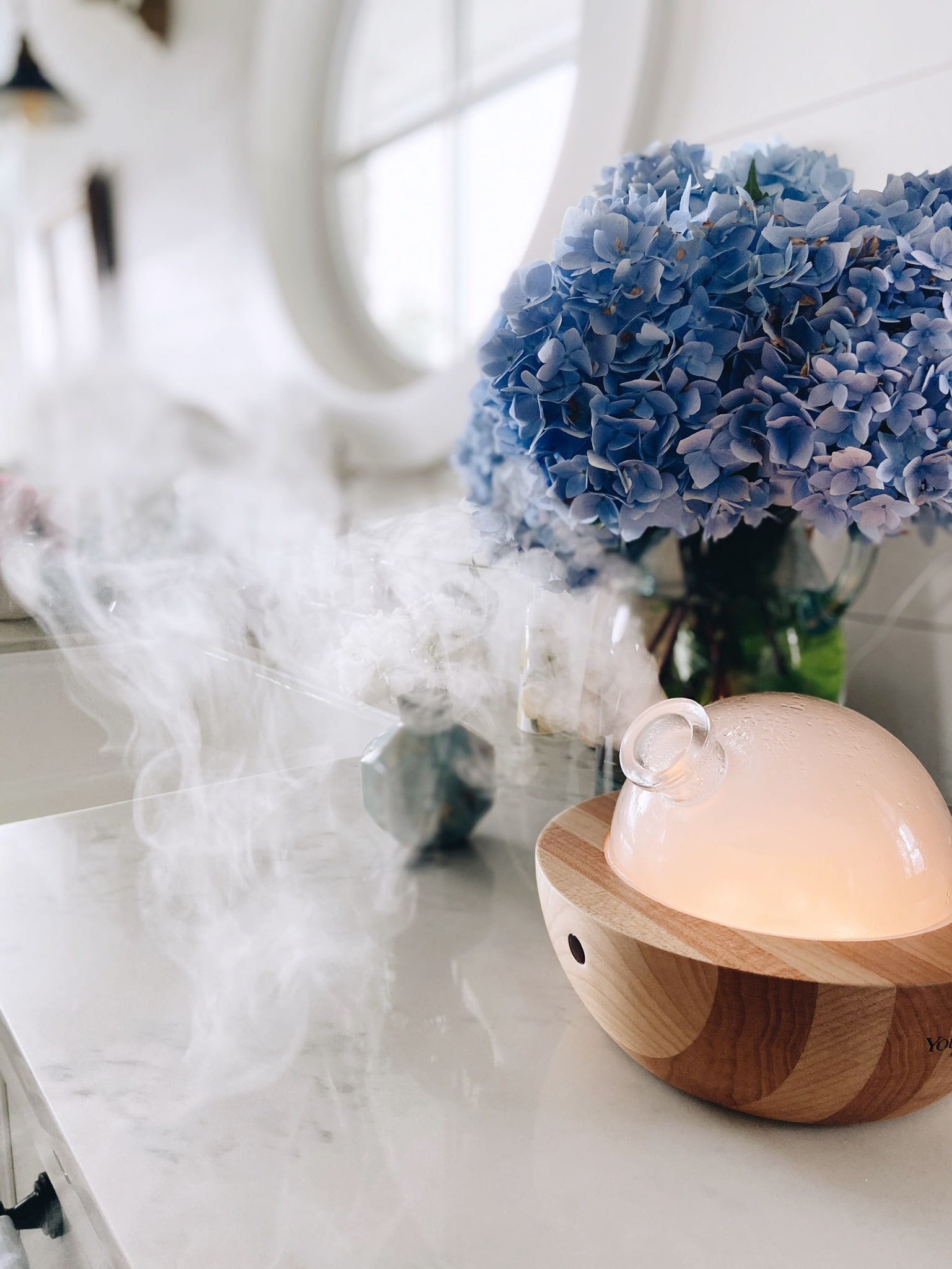 Instead of candle or scented room sprays or plug-ins, treat yourself to your favorite scents! I use a quality diffuser and real plant-oils to make my kitchen smell divine while keeping myself safe and happy, too (get the gorgeous diffuser above and other diffusers and oils I recommend here, You can also use these oils to safely scent your cleaning products. I made a new bottle of cleaner last week, just one capful of it with 2 drops lemon myrtle, 5ish drops bergamot, and 8ish drops peppermint. Yummy! When you get your oils with my link, I send you pretty diffuser cards and lots of goodies to get you started with oils.
Pour yourself a cuppa tea to sip as you clean or let yourself savor it as soon as the kitchen is clean. Make tea or your beverage of choice a part of your daily cleaning ritual. This Blueberry Chamomile tea has been one of my favorites lately.
Completely dry out and polish your sink when you're done. I keep a small dry rag under the sink to make it easy to polish up the sink! The finishing details are what will make you extra happy in the morning.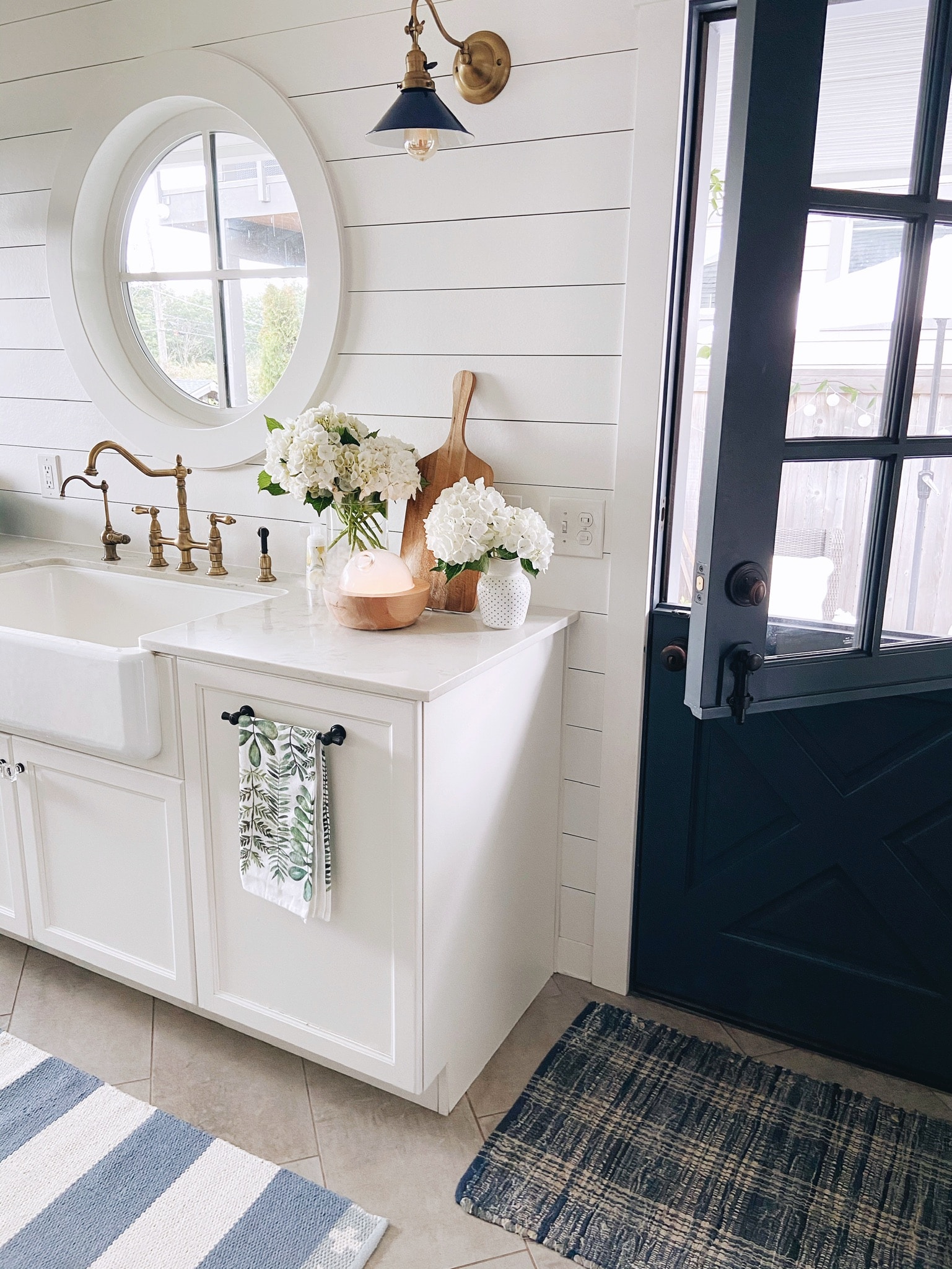 Do you have a sink cleaning routine?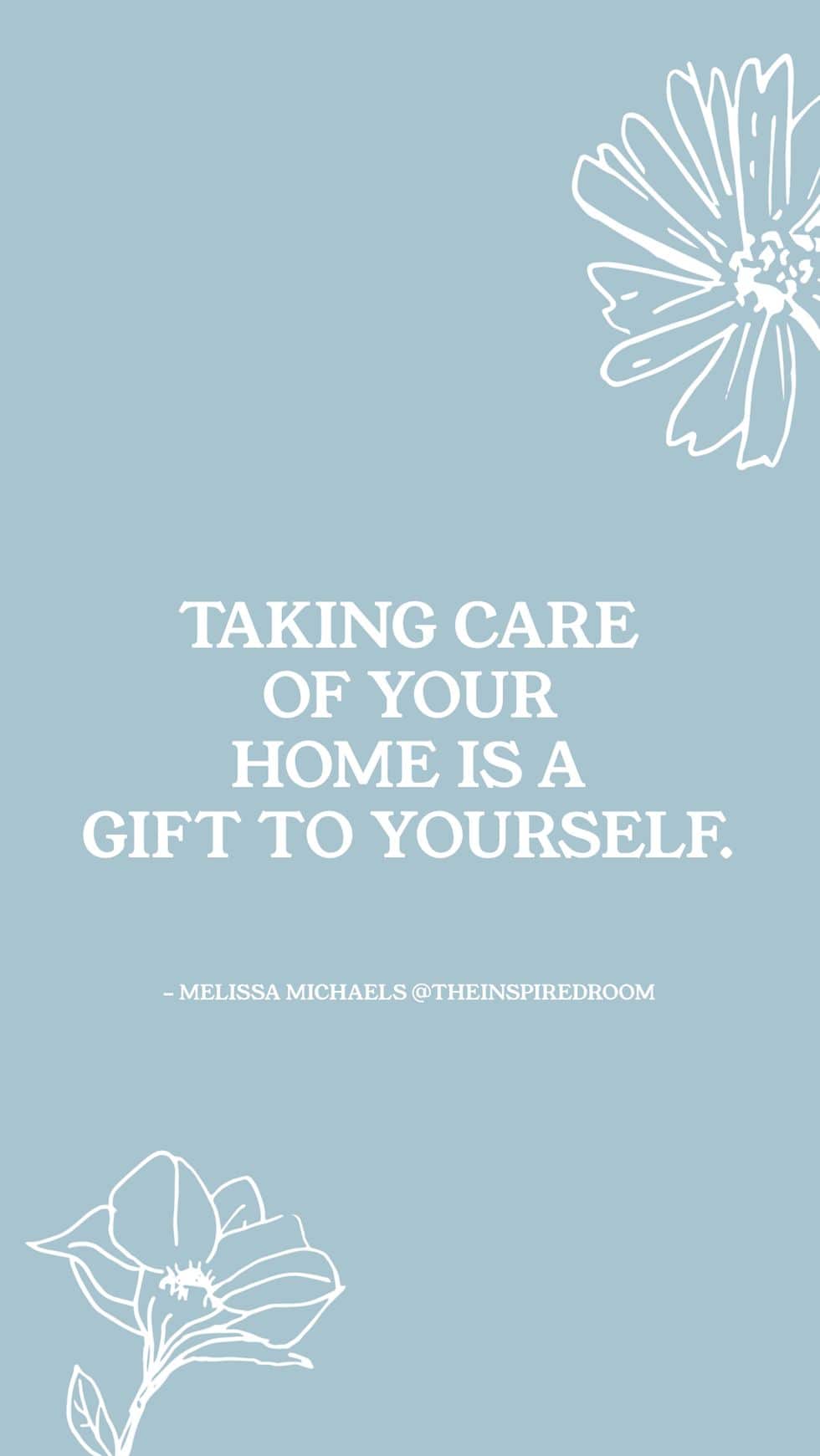 Follow my daily routines and home inspiration on my Instagram stories at The Inspired Room and the Dwell Well Collective. Get toxin-free products for cleaning your home!
Grab the toxin-free cleaning products, oils and diffusers I recommend with my referral HERE and I will send you lots of helpful resources and recipes to make your home clean AND healthy for your family!
If you have any trouble ordering, email me at [email protected] and I'm happy to help.
Related posts:
How to keep your house clean with dogs.