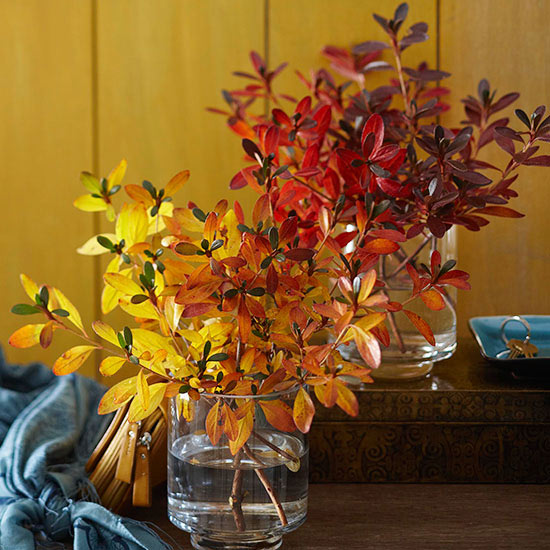 Color Blocking: BHG Fall Decorating

Nature is such a trend setter.
I love these beautiful fall branches, made especially trendy when they are grouped together by color for a color blocking effect!
So, I've been out of town and cannot wait to get back home this weekend! I do love to travel, but I'm such a homebody, especially this time of year. Being away takes a lot out of me. I miss my family, my cozy little nest and my pups. I just want to be home.
And I can't wait get started on a few new home projects I'm really excited about! :-D
Home is my favorite.
Are you a homebody this time of year?
***Catch up with my 31 Days of Falling for Fall:
Day One
Day Two
Day Three
Day Four
Day Five
Day Six
Day Seven
Day Eight
Day Nine
Day Ten
Day Eleven
Day Twelve
Come visit & Join the Party