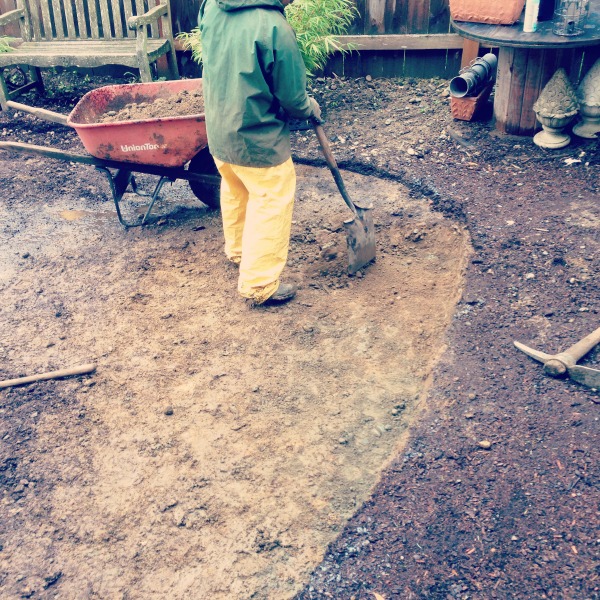 A couple of weeks ago I told you all about our plans for a new pea gravel patio (including some great inspiration pictures). Fall is a great time to fit in a backyard project so I'm so excited that we got started. We've already made a ton of progress which I will show you today!
When we bought our house four years ago, it was new construction with basically no landscaping, especially in the backyard. It is a very small yard, with no trees and nothing really to work with in the way of any existing structure, patio or shrubs or anything.
Our ground is extremely hard (lots of rocks) so digging and planting was nearly impossible for me. I made the best of it with container plants and did hire some help to dig some holes for a few plants this summer. While I wanted a charming yard, anything really major was out of the question for our budget.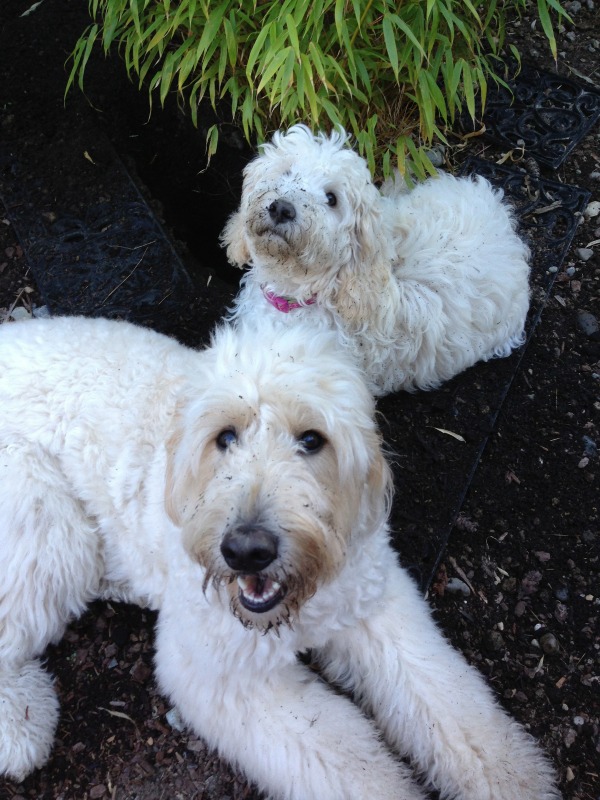 But with two pups running around, it was becoming more of a necessity to get some structure and landscape in the yard, otherwise they would just have fun all over the yard in the MUD all winter. And I'd be giving LOTS of doggie baths.
SO we started thinking more seriously about the need for a plan we could implement this Fall to prepare for the inevitable.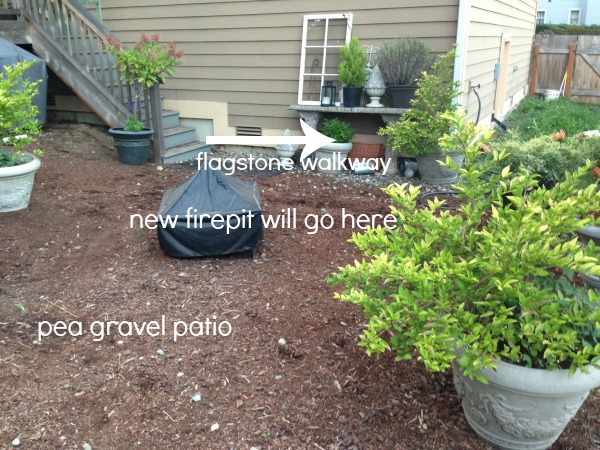 We went around and around with what to do to both give the dogs space to run, ways to keep the mud down and to create specific usable areas in our yard to make the most of our small yard.
Finally we came up with an idea to enclose a portion of our yard for the dogs to safely run (away from any new plants they could dig up!).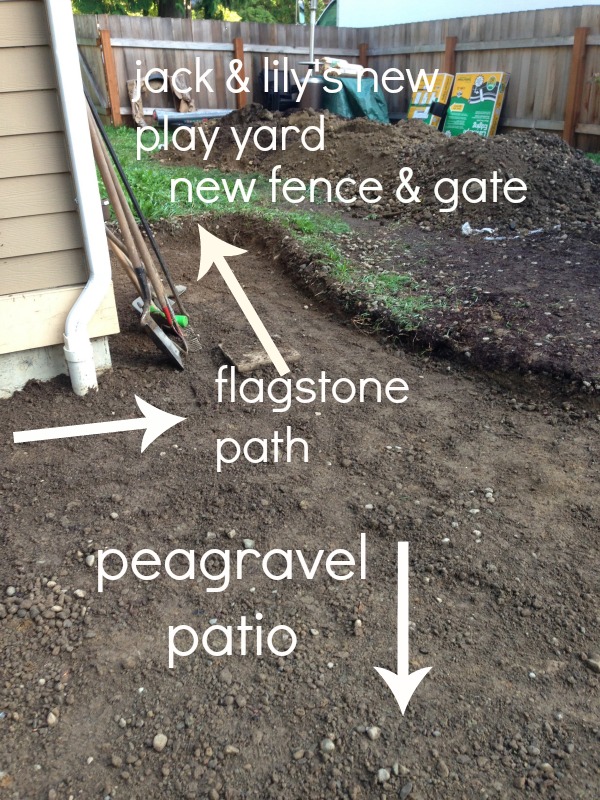 And then we would also start out with our first major usable space, a large pea gravel patio with a flagstone walkway around to the enclosed area for the pups. A mud free patio area was going to be heavenly and perfect for entertaining, too.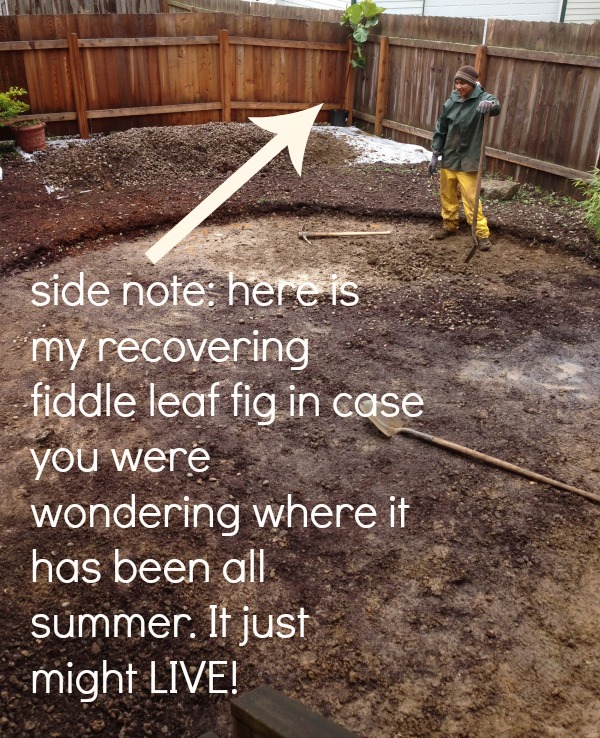 We had a couple of delays on getting the project started but that ended up working out well for me because I conveniently went out of town on business the week the work began. YAY ME!
My husband took control of the project and got some help to do the work because digging in our rocky dirt and moving gravel is a really labor intensive job.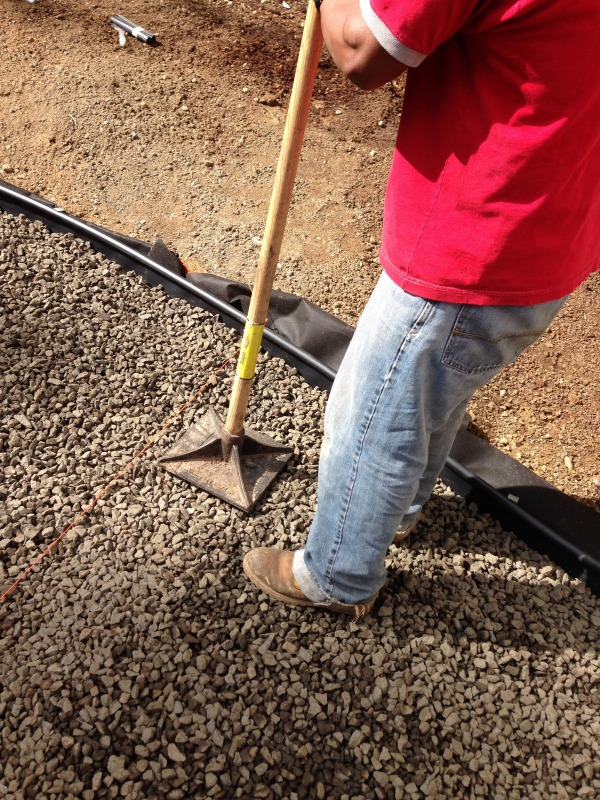 I will probably describe the kind of rocks and the process we used for the patio and walkway in a more detailed post at some point when my husband writes out all the steps for me. But for now, you can see that there were quite a few steps involved from digging out dirt to laying landscape fabric and edging, to adding a deep base layer of gravel and compressing it, and then the top layers of pea gravel. And then removing all the excess dirt from our yard since we have no place for it!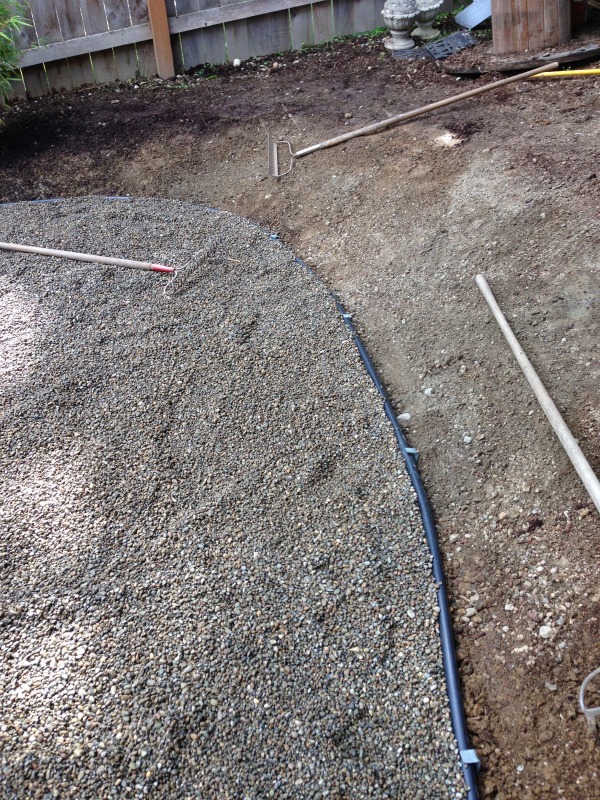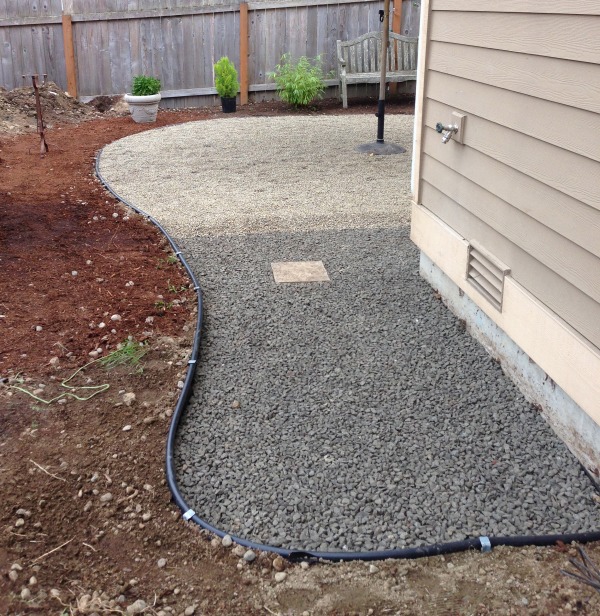 The new fence and gate will start at the end of this soon-to-be-flagstone path.
You can see by the rock color change that there is no pea gravel in the walkway area yet (the gray is the regular gravel) so we can lay the flagstone.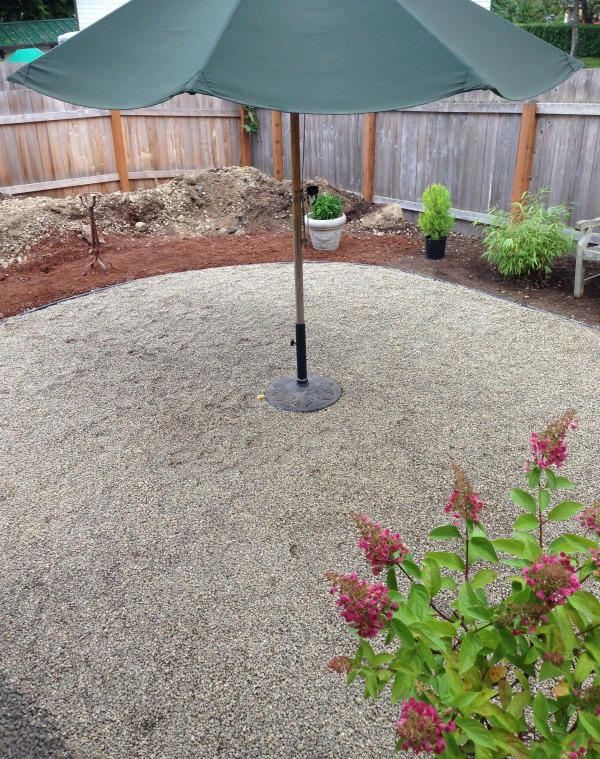 Here you can see the patio area and the mound of dirt in the background which will eventually be the area we will use for our garden!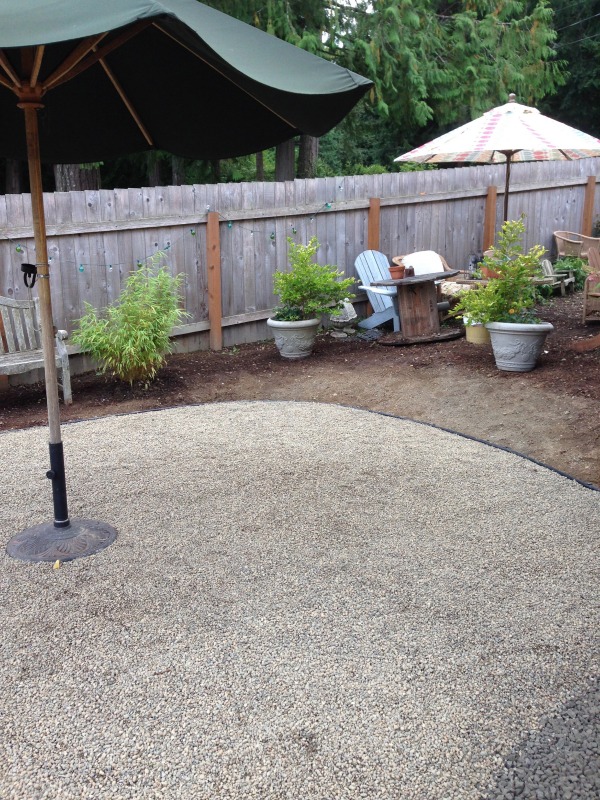 Now that the big part of the work is done, the fun part will begin!
I can't wait to start adding potted plants, furniture and a new DIY fire pit!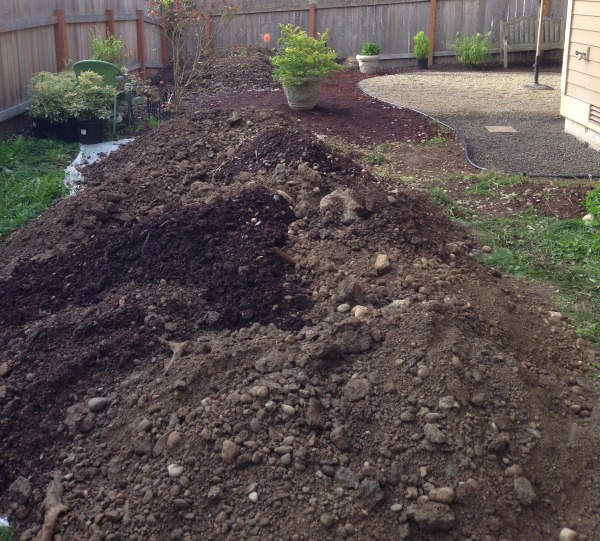 Next step in the project is to have all that excess dirt and rock removed since we don't have any space for it.
Then next is the new fence and gate for the dog area. We will lay flagstone for the path all the way from the deck to the doggie zone .
We will also be using flagstone for a landing zone for a new BBQ by the patio, which you'll get to see in the coming weeks!
I do love interior projects, but honestly I get almost as excited about creating a charming backyard!
I'll be back with an update soon!
What Fall outdoor projects are you working on or dreaming about?
Catch all 31 Days of Falling for Fall:
Day One
Day Two
Day Three
Day Four
Day Five
Day Six
Day Seven
Day Eight
Day Nine
Day Ten
Day Eleven
Join the Party