From time to time I like to share some of my FAQ from readers on the blog.
Today I thought I would answer a question I get quite often about this room we call our "media room." I haven't talked about this room much, so no wonder there are always questions about the sectional and how it's holding up! A couple of years ago we decided to create a media space upstairs in one of the bedrooms and move our TV from the family room upstairs. It's not a really big room, so to make this space really cozy and functional for a big group to gather around for movie or game watching, we got a La Z Boy sectional years ago (the Collins).
I have to say that over two years and several dogs later, we still LOVE our sectional. It is so comfy, so soft, and has been really durable. None of the fears I had in choosing this sofa were founded, the wild dogs, the teen boy, the food … none of it has damaged the sectional!
We use this room all the time. We have dreams of ripping out the carpet and adding hardwoods in here, but that's a someday plan (and honestly, how in the world does one get new hardwood floors in a fairly small room when you have a giant sectional like this? Hmmm). My husband uses this space as an office, too (he works from home during the week, still for our church) and so lately we've been working on a few changes to the space which I can show you once I find the time to take pics. :)
PS. The new leather love seat (toffee leather) I ordered back in September for the family room downstairs (see my post about why we are getting leather here) is scheduled to be delivered TODAY! Yay! Bonus, I got 25% because it was on sale. I'll let you know what I think about it, soon!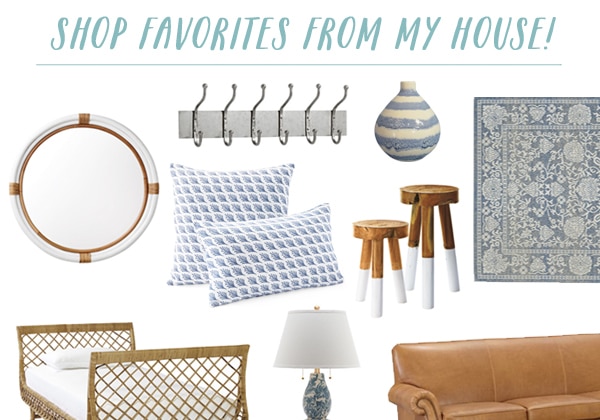 Related Posts:
Reader Question: Hickory Hardwood Floors
10 Reasons I Removed My Upper Kitchen Cabinets
Do You Have A Maid? And Other Q & A's About Open Shelving
My Thoughts on Brass and Trends: A Reader Design Question
10 Most FAQ: Bamboo Blinds and Curtains