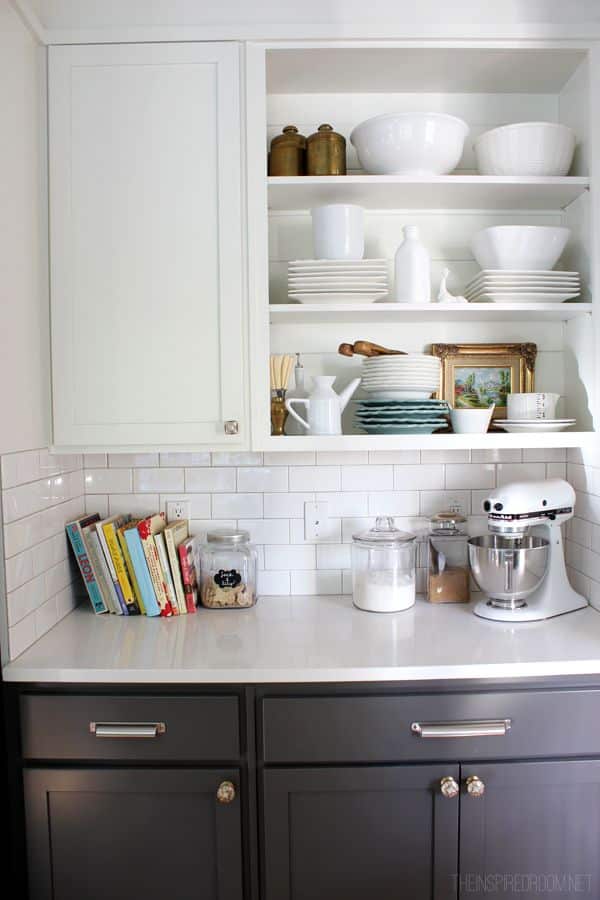 Reader question:
Hi, Every time I see your kitchen I can't get over how amazing it is. I found a decorating site that identified top trends for kitchens in the years ahead. You've hit on most of them…the tile, the two tone, the open shelving etc. One that I don't see is BRASS. Now, maybe I'm just showing my age, but I cannot walk down the path of brass… I remember ripping it out of too many places to start putting it back in. No.

What is your opinion of the brass trend?

Thanks for your great design posts. — Nora
Thanks, Nora!
Here are my thoughts: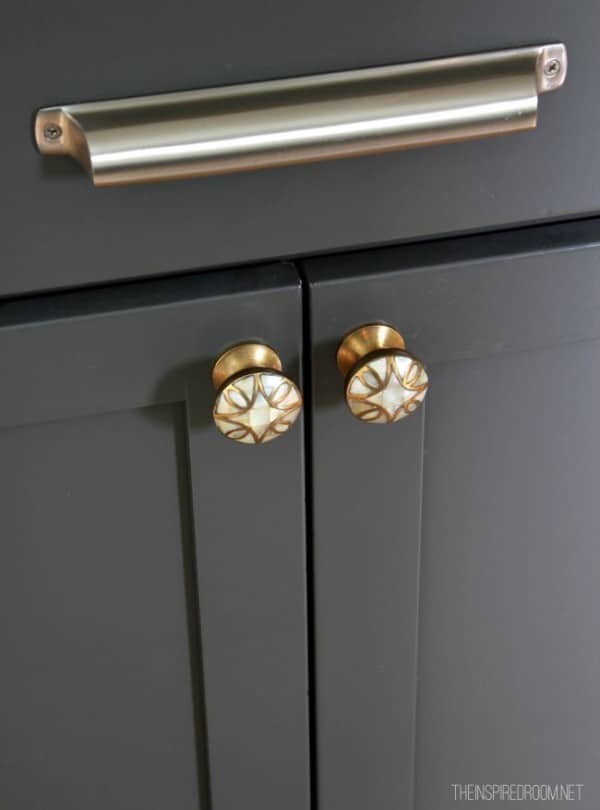 What do I think of brass as a trend?
I actually just think of brass as more of a classic accent rather than a trend! At least that's the way I like to use it. Although I know brass has definitely coming back in vogue over the past few years, I've actually always had brass here and there in my home, and I still do (even in my last house when brass wasn't trendy!).
I never liked the shiny faux brass that every new house seemed to have for awhile, I've always preferred the look of real mellow gold or more antiqued brass. So that is what I have! I love how brass and gold brings a feeling of warmth and a sense of history and old world architecture to a room.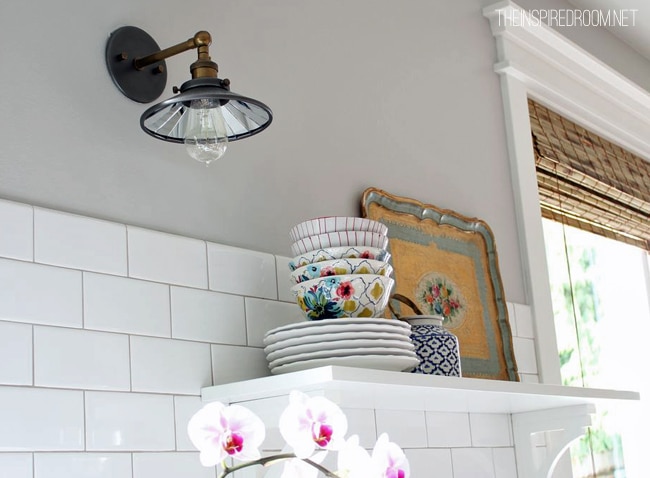 While the gold or brass tones might not jump out at you as really obvious in my kitchen, it's there! You will see it in small doses and mixed in with other metals like iron, silver and copper. I prefer to mix the metal finishes so it all feels more eclectic and organic. There is a touch of brass on my wall sconces. And you'll see gold and brass on a few of our kitchen cabinet knobs and the animal pulls on our island. I have brass accessories like picture frames, trays and candlesticks on shelves. You can see the remodel of my kitchen here.
You'll find gold in other rooms too, such as in my family room on our dresser hardware and accessories (and new lamps which you haven't seen yet!). In my office I have a brass chandelier, wall sconces and accessories, some of which I had in other houses. My entry chandelier is gold. We have brass wall sconces in our TV room and my son's room. Brass is everywhere at my house! But it isn't just because it is trendy, it is in my house because I know I'll like it for a long time.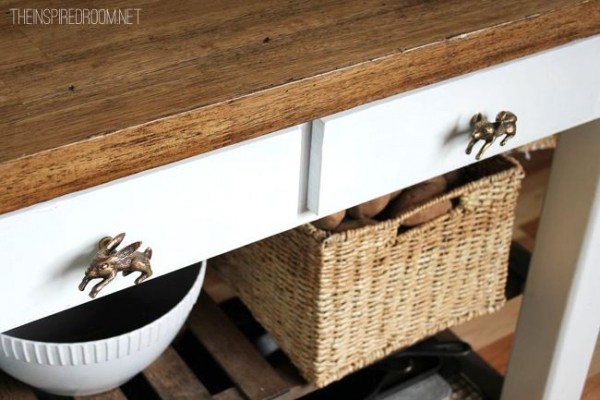 So is my kitchen on trend or classic?
Sometimes classic elements become extra popular with the masses for awhile, but they are still in good taste after everyone else moves on to the next trend.
I just like to incorporate what I already have or love with new things to let my style naturally evolve in time. I think things can go wrong in decorating when one is relying too heavily on the trends of the moment as the foundation for their entire style. Then it can quickly become tacky or outdated. A more gradual evolution of style (through a blend of a few carefully chosen fun trends and grounded by your favorite classics that have stood the test of time) can keep a style feeling fresh and new for a long time.
While elements like open shelves, subway tile or two types of cabinet finishes might seem extra popular now, they've always been classic favorites for me. The last kitchen I remodeled (which was maybe eight or nine years ago or so) had open shelves, subway tile, and two types of cabinet finishes too and many of my rooms had brass accessories! It's just a look I love, trendy or not!
It's fun to take those classic elements I've always loved and bring them into a new house, in a new kitchen and have the end result still feel fresh by just updating a few elements.
I think embracing what you really love, everything in moderation, and mixing things up just might be the simplest combination for a long lasting and budget friendly style that can gracefully evolve with the times.