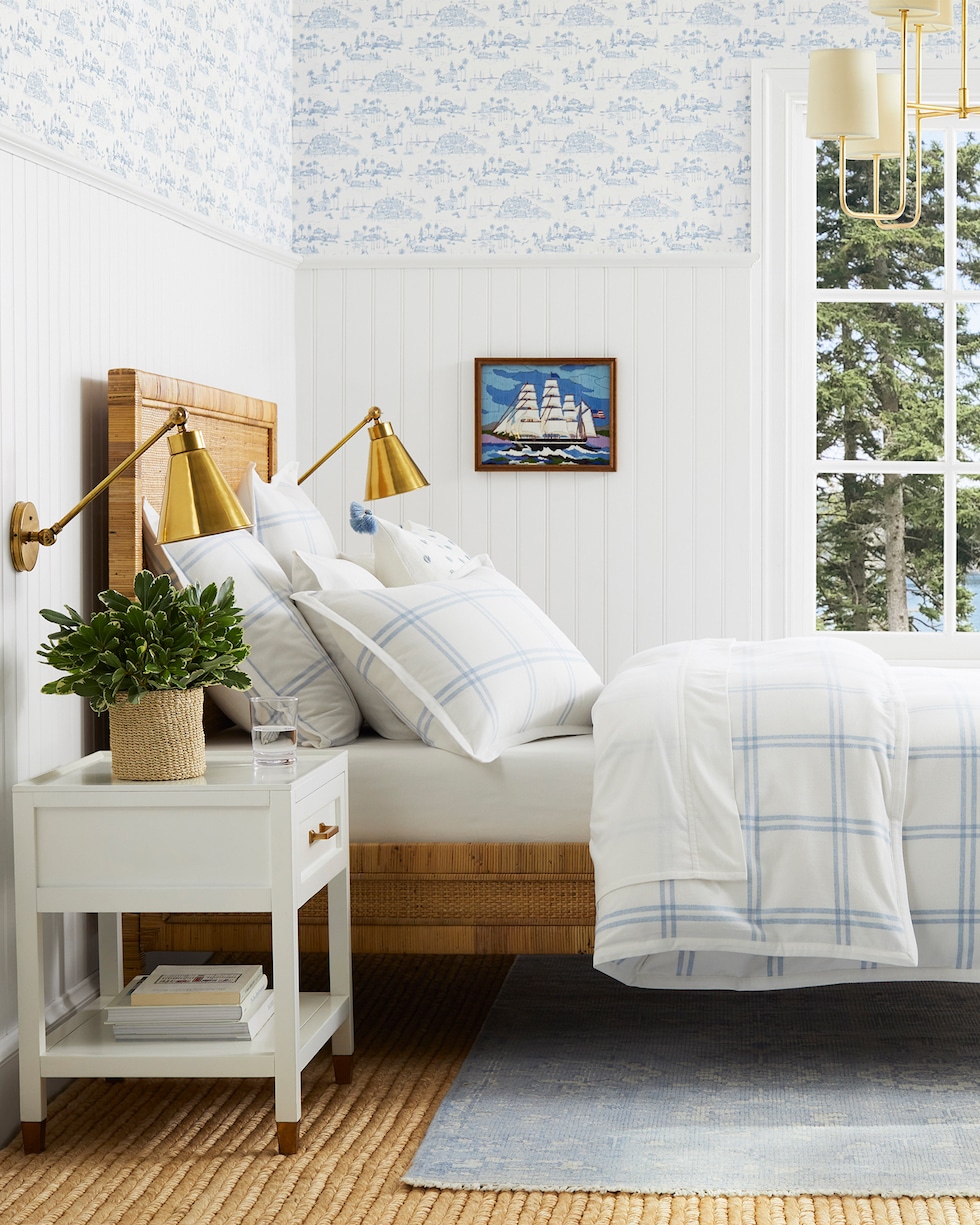 One of my favorite decorating tips is to gather inspiration from many sources and observe which elements you love. Inspiration hunting in a variety places helps you to be more aware of what your own unique style preferences are. Once you know your style (or at least know elements you like!) you'll have an easier time recognizing it at any store, spotting deals, and putting it all together to create a space you love!
Serena & Lily is one place that never fails to bring me inspiration. I've never been to their store in person, but I always feel so inspired when I browse through their photos online. Some of my favorite statement-making pieces are from their store, like my rattan daybed, my cane bed, and rattan mirror.
Here's how they describe their style and design philosophy:
"At Serena & Lily, we combine our love of breezy California style with our passion for great design. Our look is casual and coastal, relaxed yet refined. Our designs blend classic influences with modern lines; eclectic inspiration with great American style. We love spaces that feel put together, yet livable – well-traveled with a personal point of view. We believe home should be a welcome oasis – your favorite place to retreat, to gather, to live well every day."
I so resonate with that!
I noticed they had a 20% off sale today so I was browsing the site and thought I'd share a few photos that stood out to me!
The photo at the top of this post reminded me that I've been considering adding brass wall sconces to my guest room. I have some from my old house that would be perfect! Wall sconces make so much sense, especially in a small bedroom as they will free up space on the nightstands.
This dark green entry wallpaper stopped me in my scroll! I love that it can have a moody look for fall and winter, but can be fresh and springy when paired with lighter decor.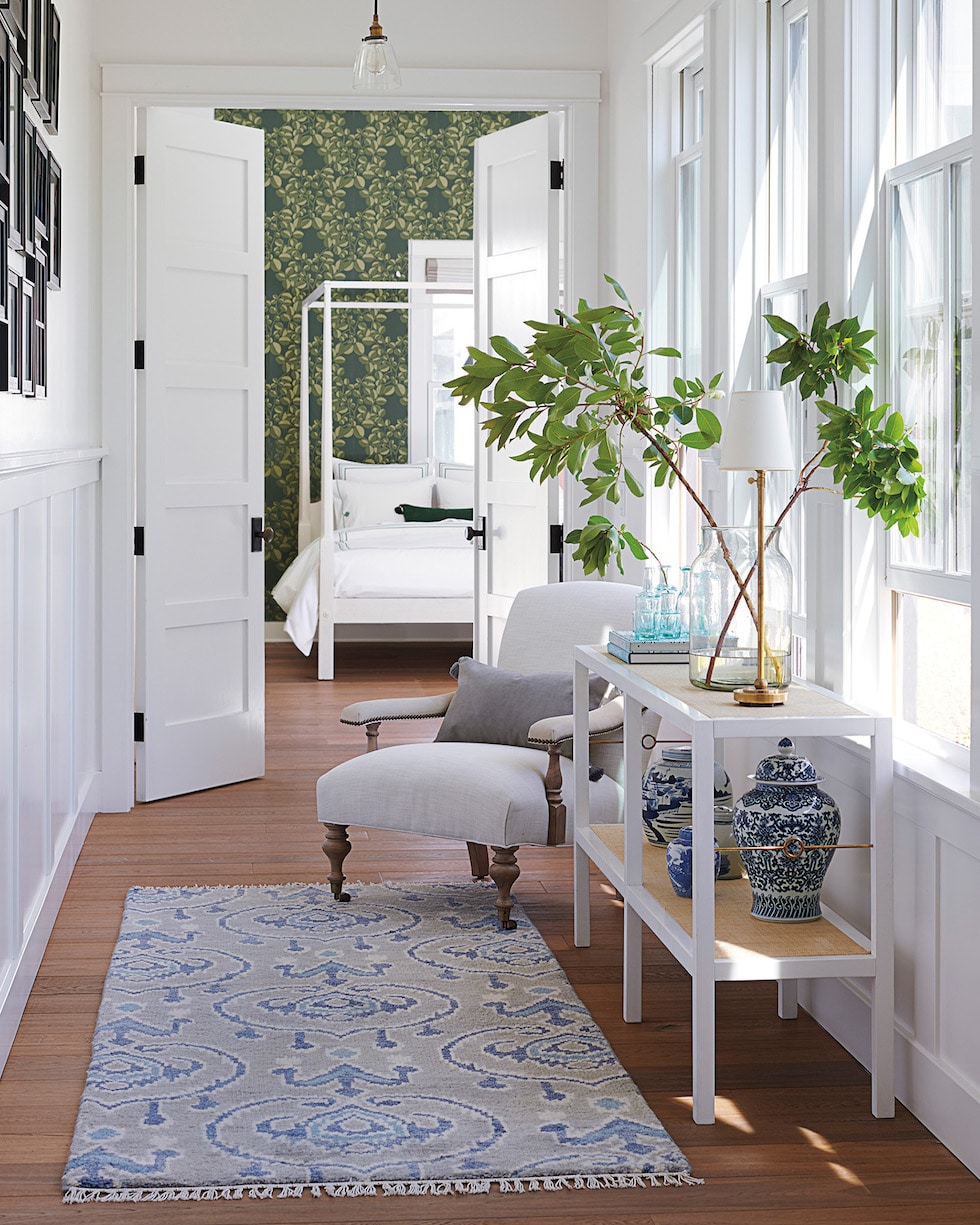 I love how the green wallpaper looks at the end of a white hallway in this bedroom!
It's always been a dream of mine to have a cozy fireplace in my master bedroom. I've even considered moving our bedroom down to our lower level to have a larger master suite with the brick fireplace!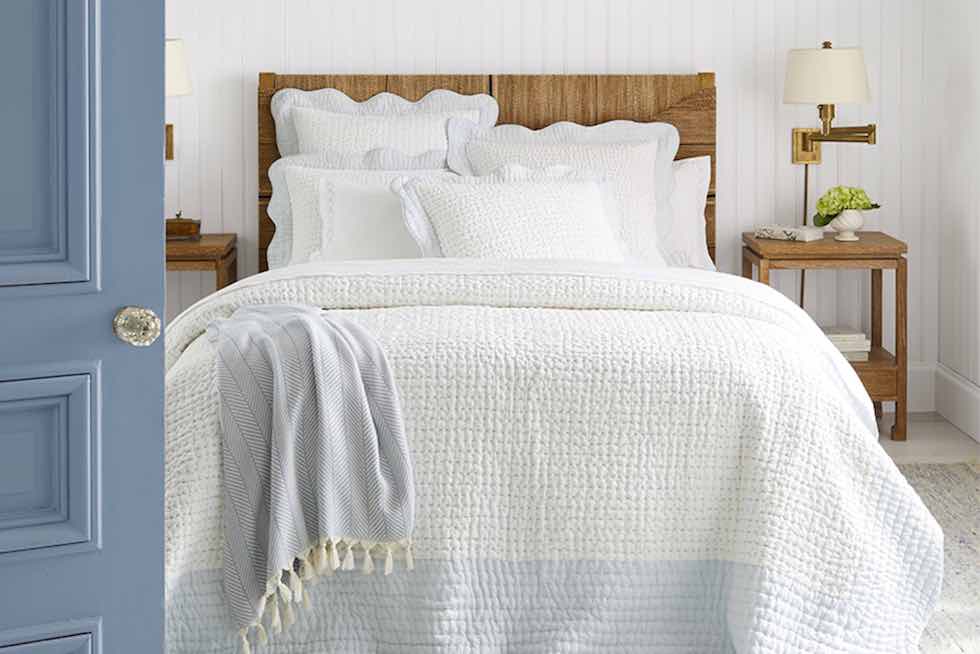 The color of this bedroom door inspired me. I've been considering painting our gray front Dutch door before it gets too cold out. A fresh blue like this could be a fun change!
This dining room reminds me of mine a bit with the white table, woven chairs, and I have that same mirror above our dining bench! I just added some really cute candle wall sconces on either side of my mirror, I'll show you that here soon.
This oval dining table and striped banquette reminds me of my dining room too! Although we've had our oval white dining table for many years. It's pretty rickety now, but we love the history it has.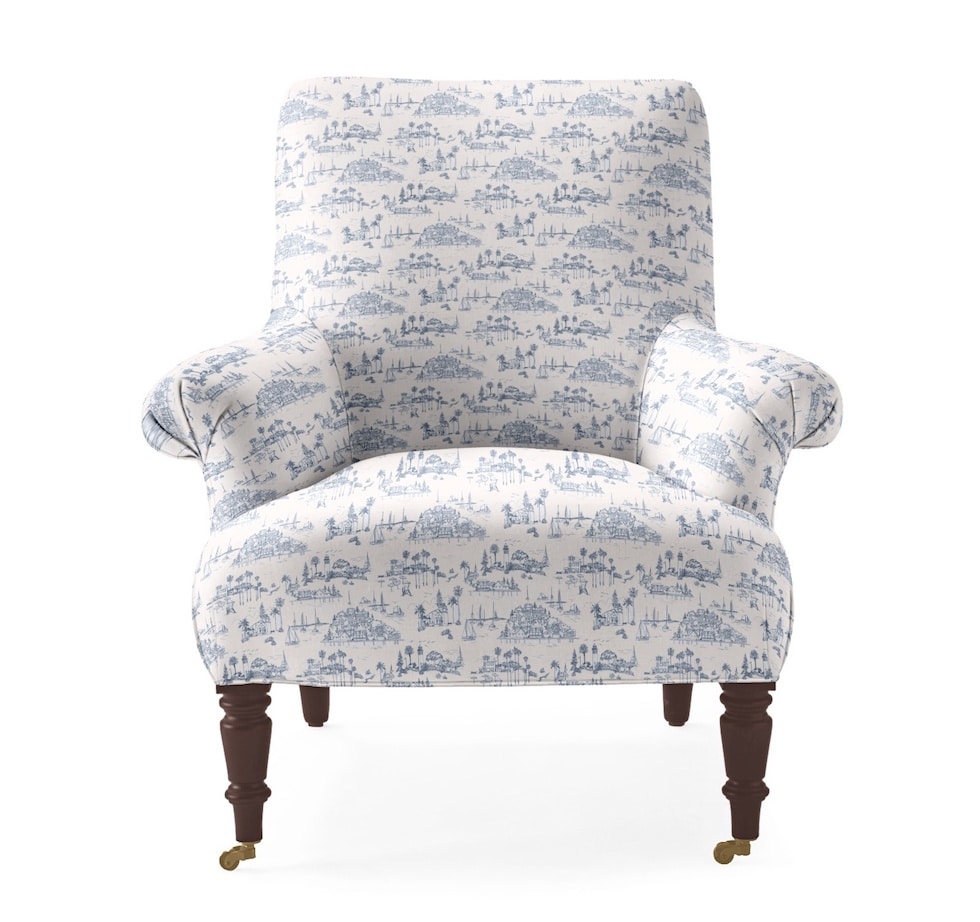 If you have visited The Inspired Room blog from the beginning, you might remember my red toile chair? :) This blue toile chair reminds me how much I miss toile!
I've always loved furniture with turned wood details like this bed–it's just so charming.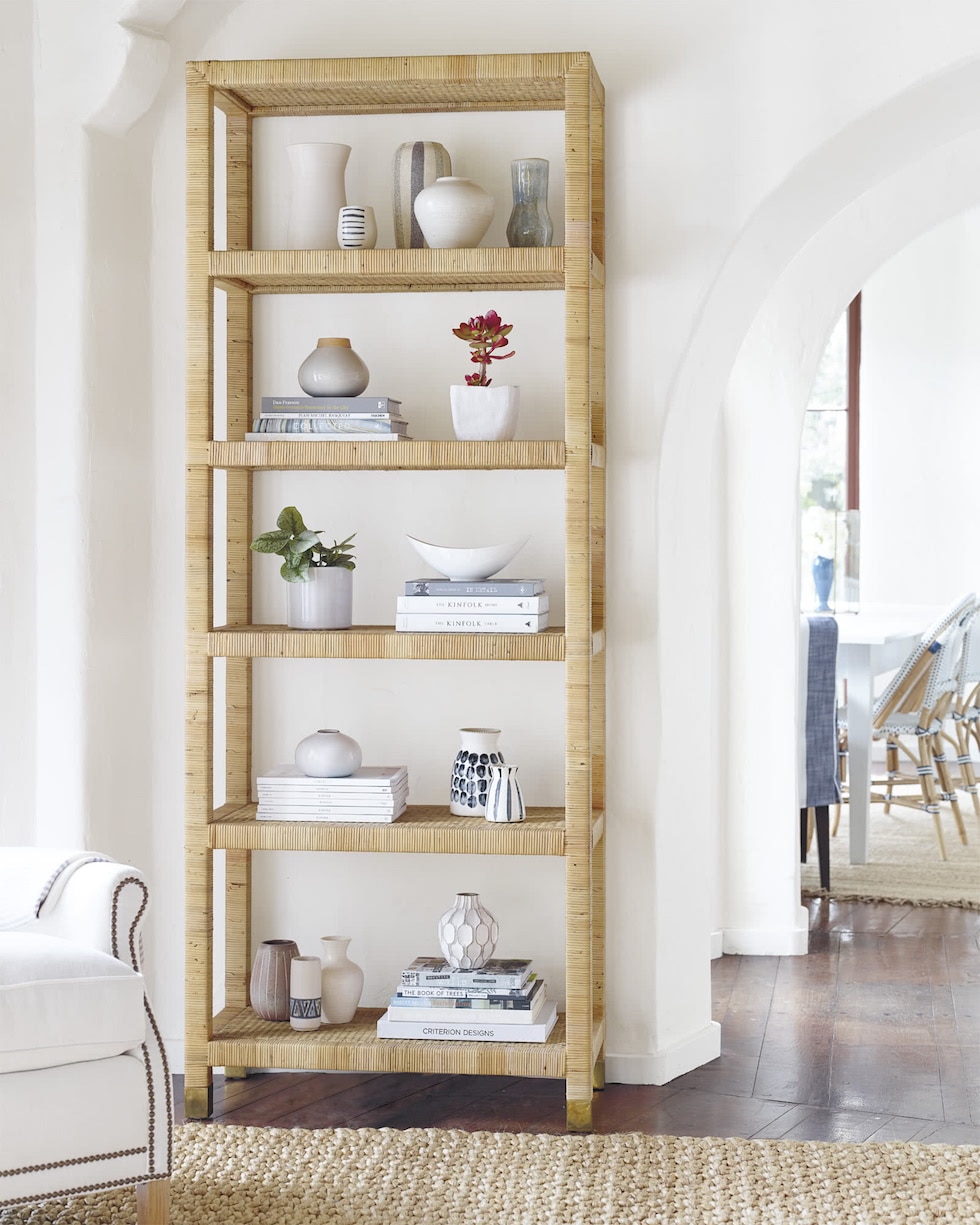 This shelf reminds me of my own rattan bookshelf! Mine was a flea market find several years ago. I've used it in my office, living room, dining room, and right now it's in my open guest room closet to store linens. It was such a great find.
This little dining nook could not be cuter! I always love bistro chairs, and I'm inspired by the mix of pillow patterns.
Have you found decor inspiration from any shops lately? What are some of your favorite places to find decor? I'd love to hear!
Click HERE and use the code to shop the whole 20% off sale!
---

---
More posts on The Inspired Room:
Blue + White + Natural Coastal Style
Shingle Style Beach House Tour (two parts)
Modern Coastal Farmhouse Style: Get the Look
I Want to Live By the Sea: Coastal Inspired Style
Cozy Beach House: Get the Look