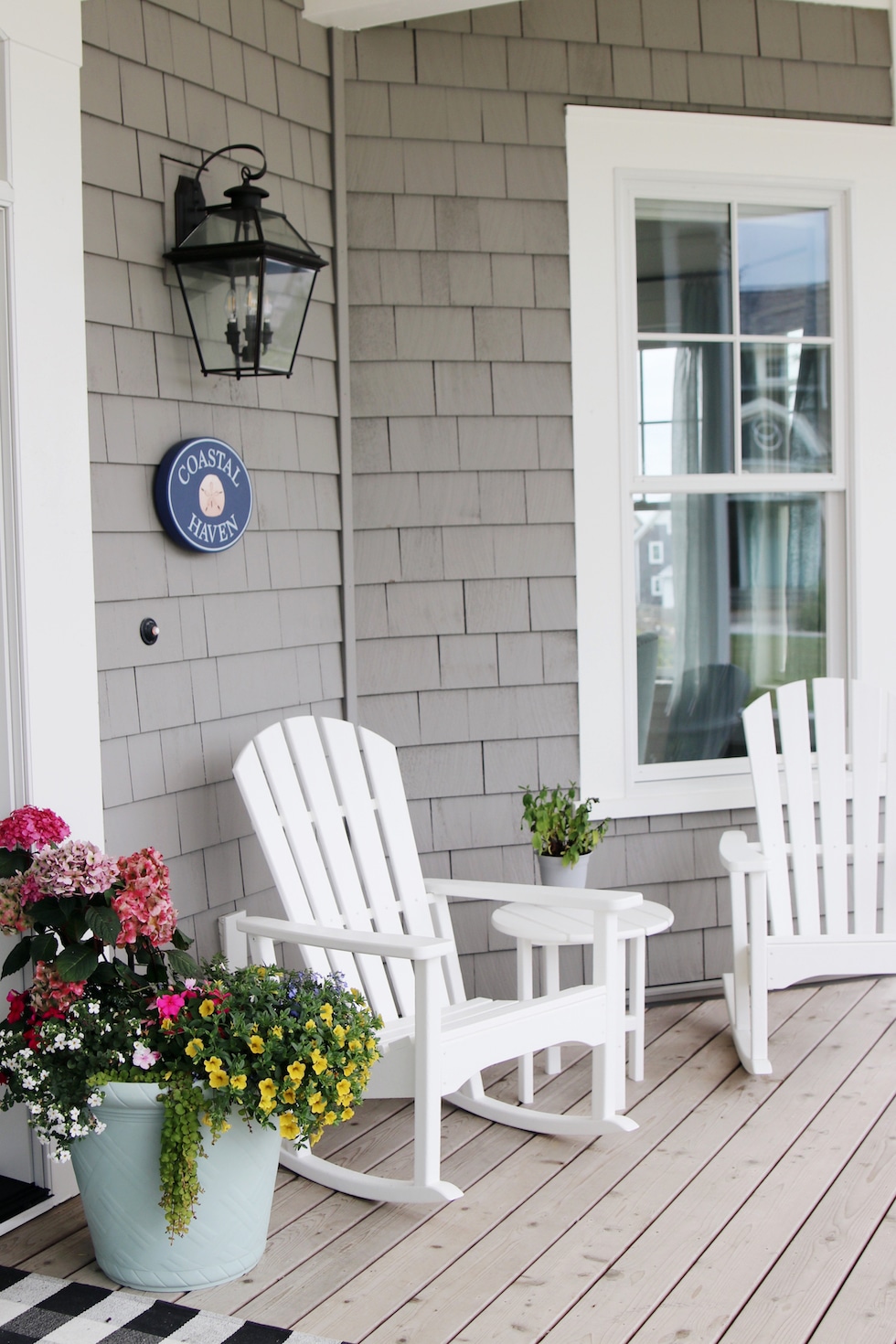 Have you ever had a dream house that you just couldn't get out of your head, one that you just connected with? This shingled coastal home in Seabrook on the Washington coast is mine. Well, it's not mine. I feel like it should be mine, but it's not. It's just my dream house. Ha! It was for sale, though, so don't think that it hasn't crossed my mind that maybe it really should be mine!
Today I want to take you on a photo-tour of this coastal beauty, which currently belongs to my friend Susan. She and her husband had this lovely home custom built! They generously invited me and my family to stay in their home for a few days this summer. It's a dream home, for sure. But it's also full of inspiration we can take away for our own home or future home!
You might remember that I did a post on this house last November, back when it was empty! I hadn't been to the house, Susan shared her photos with me for the post. Now that I've actually stayed here, I can tell you it is better than I even could have imagined it would be. It felt like home.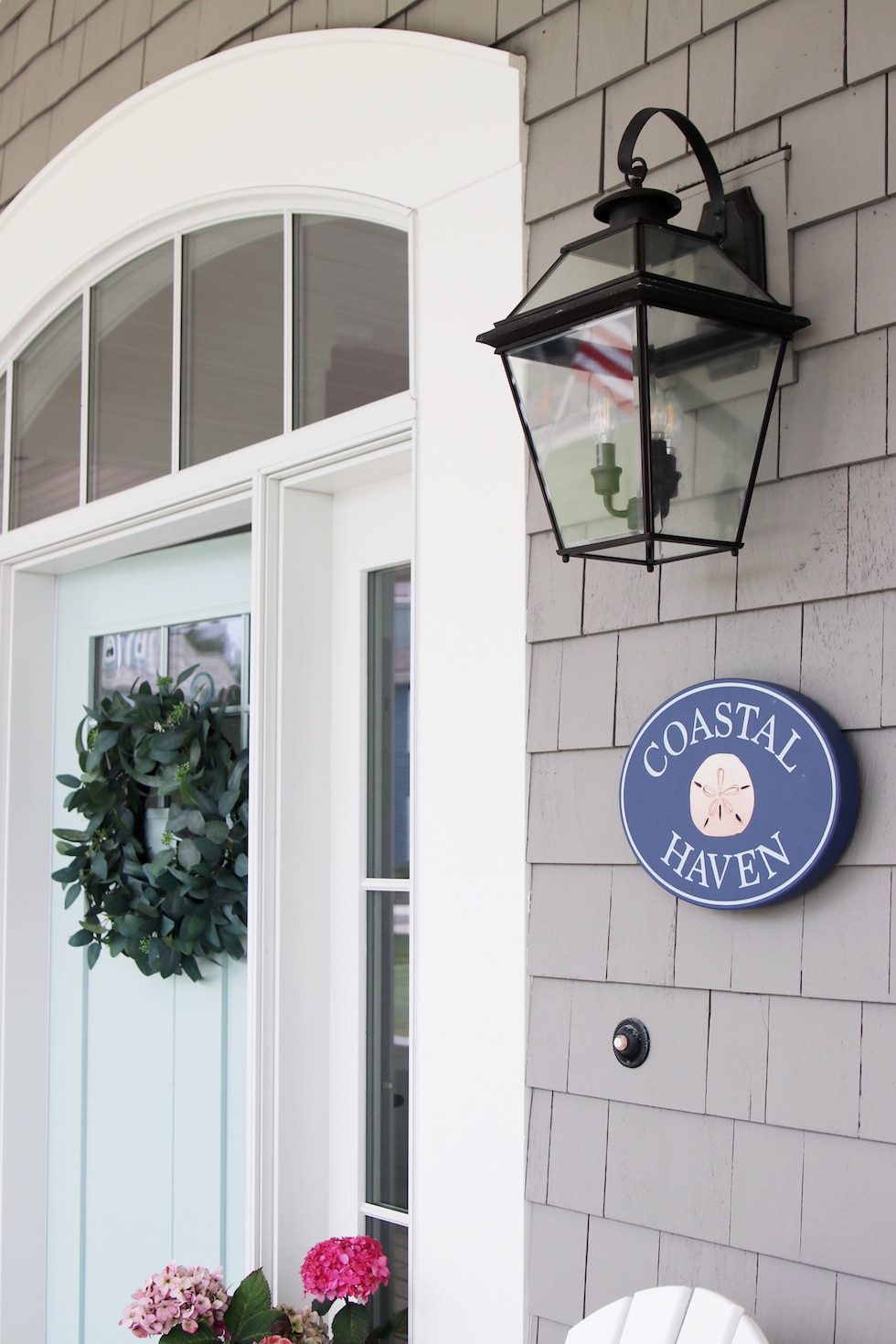 I took so many photos while I was there, there are just SO MANY BEAUTIFUL ANGLES and sooo many things I want to show you! But as to not crash the blog or the internet with thousands of photos in a post, I'm going to narrow it down.
Today I will take you on an abbreviated tour of the first floor. Don't miss part two of the tour at the end of this post or by clicking right here! I also did a post on the Seabrook neighborhood (which is completely charming and everything I'd want in a new neighborhood). I will also do a list of sources, but I'll share some at the end of the post, too.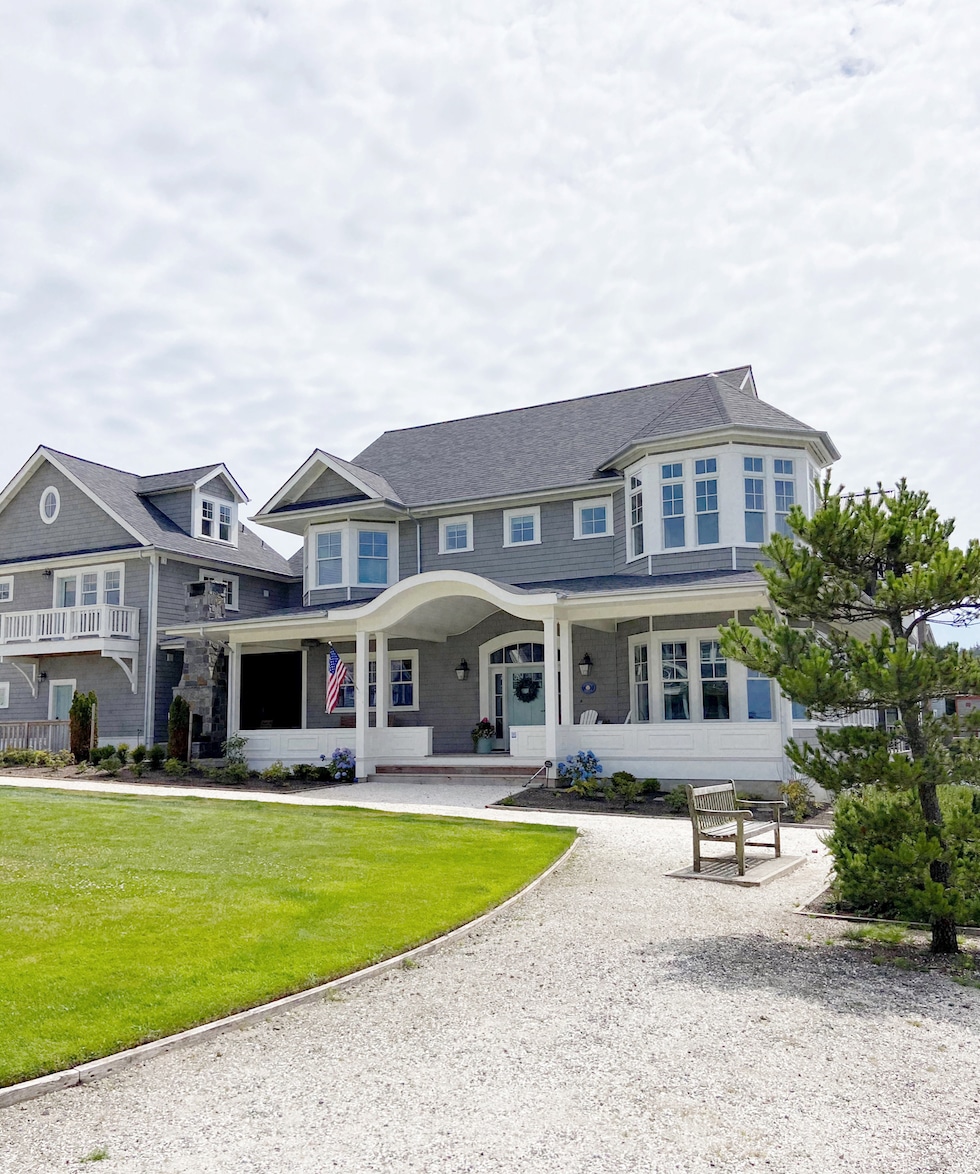 The exterior is stunning, with its guest house and garage to one side and a view of the ocean to the other, plus a beautiful open space park in front with a gorgeous home across from it.
Just to show you that I was actually IN the house and the scale of the room, haha, here I am in Susan's kitchen. Happy as can be! I mean, does it not look like I belong there? LOL! When Susan designed the home she used many of the elements that she found in my homes and on the blog for inspiration (like my brass faucet and sink). So I definitely think that's one reason why I feel so at home here, it's like elements of my own style came to life in this house!
Also, speaking of style coming to life, you can also watch the video tour of this home HERE!
One thing that struck me immediately upon entering the home is how cozy it felt. Even though the home is large, brand new and their family has only lived here a few months, it still felt warm and inviting.
I promise to do other posts where I will give you lots tips to get the look of this home, share things I loved about the layout if you are planning a custom build, and give you some remodeling ideas that I saw here for adding character to a home!
But for the rest of this first floor tour today I'm pretty much just going to let you look around and enjoy without my commentary! (I'll share some sources at the end of the post and lots more in future posts!).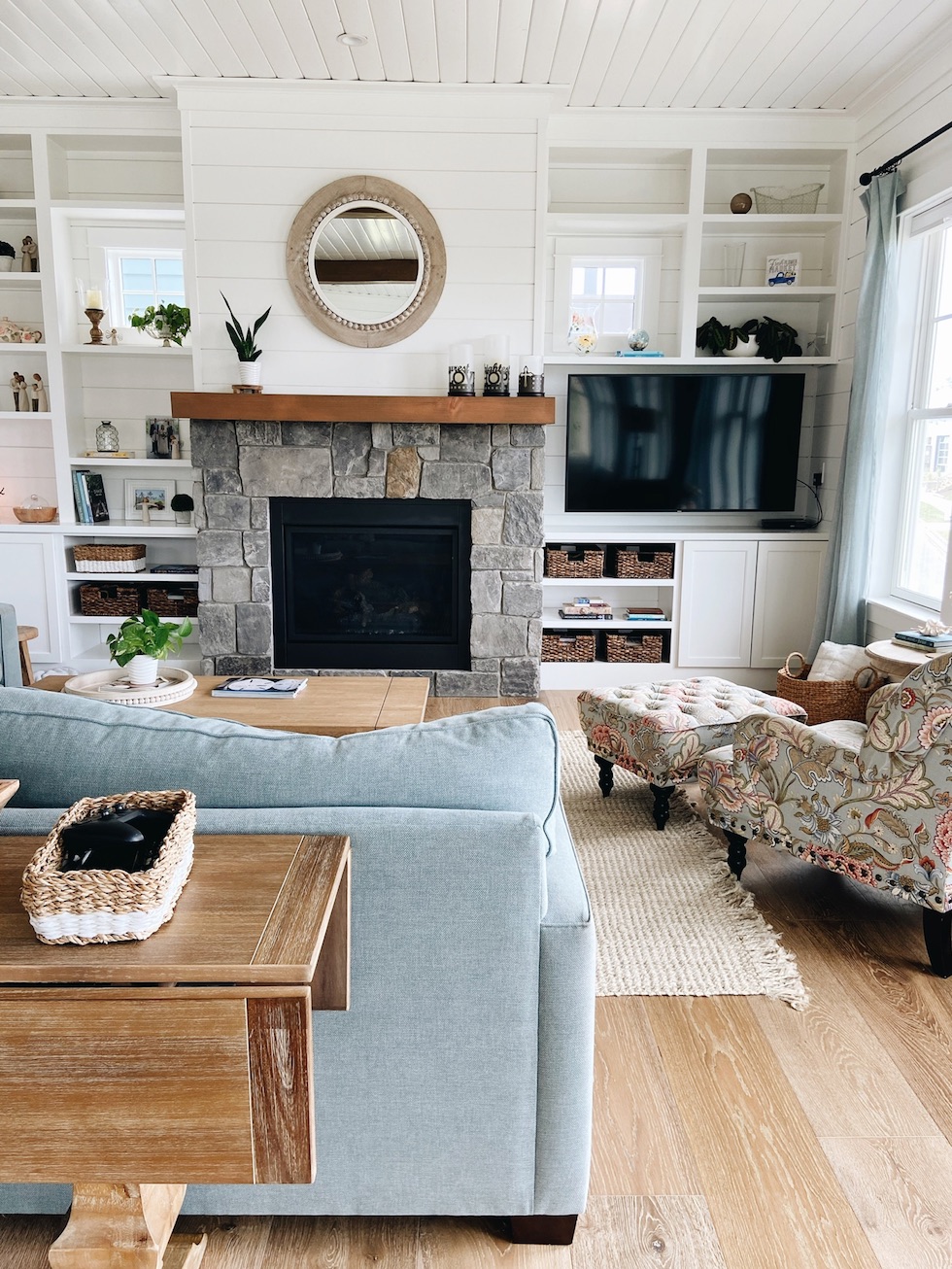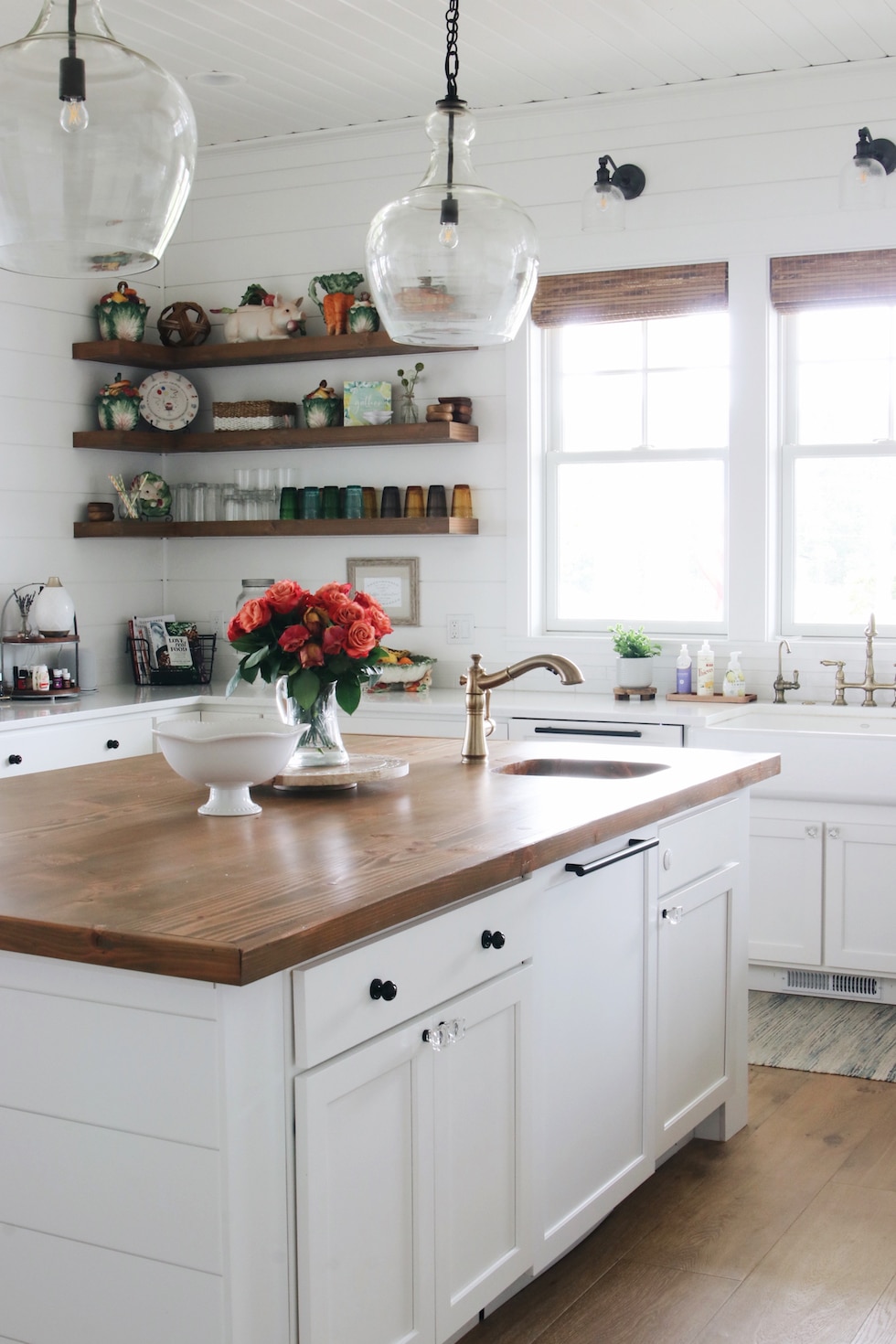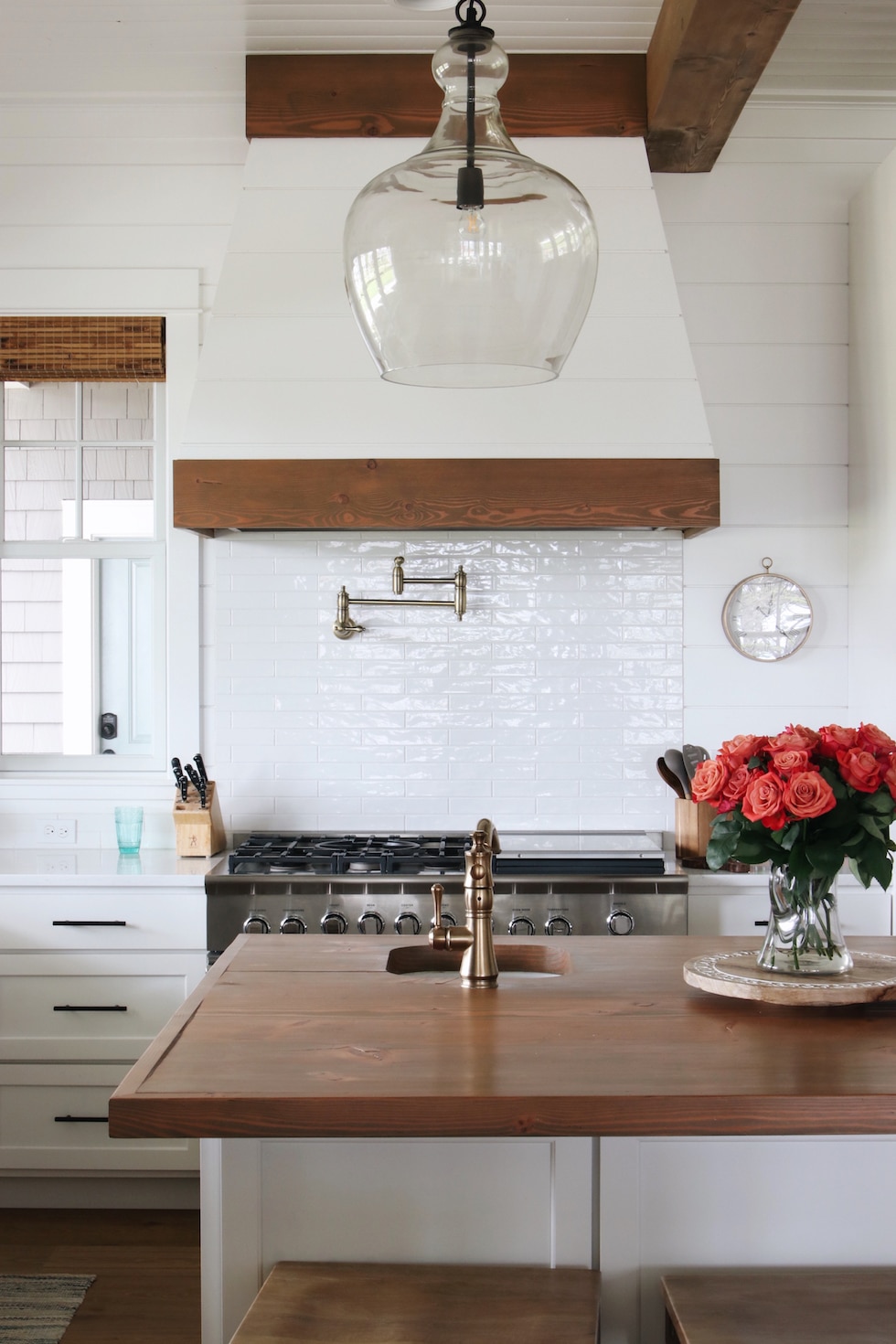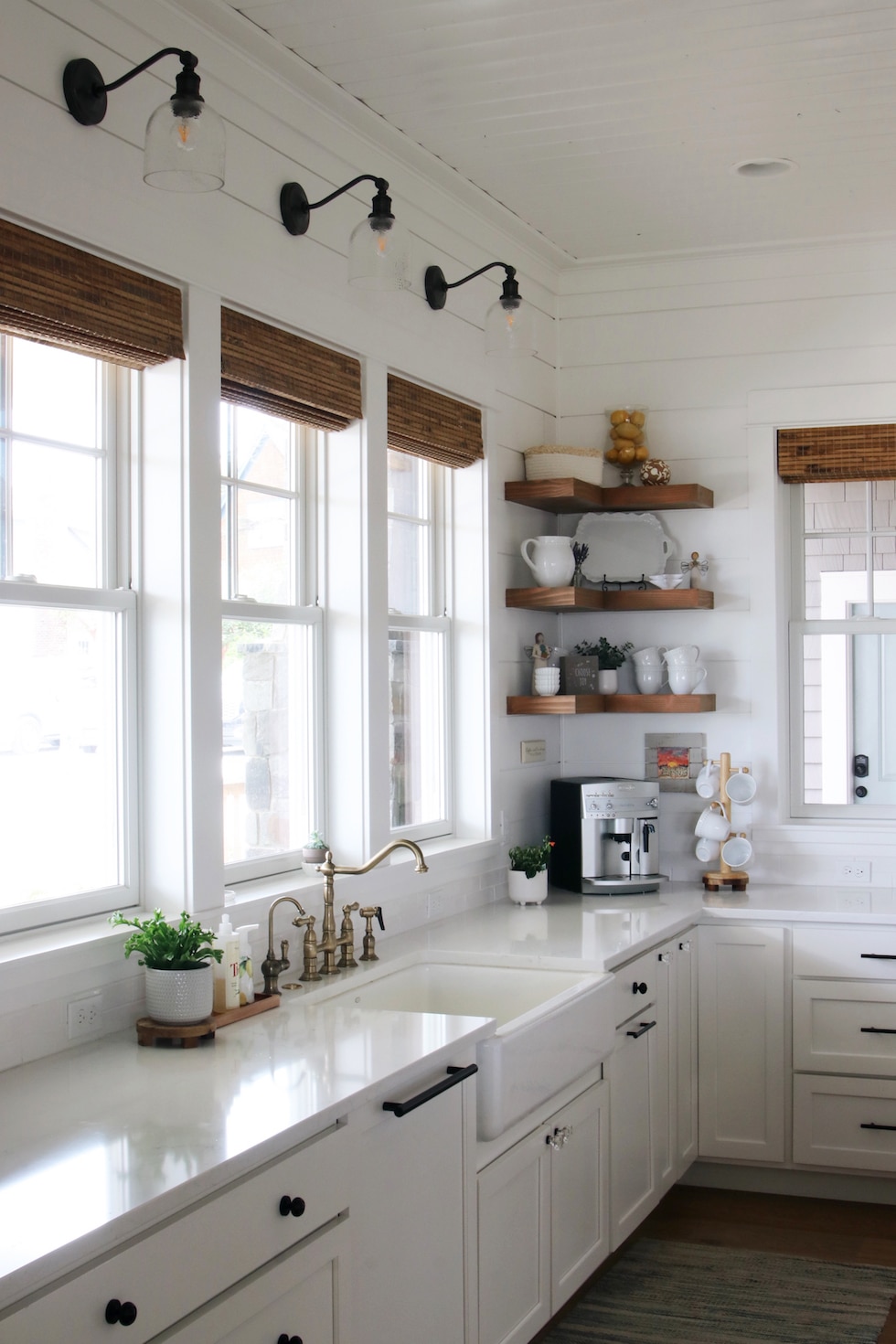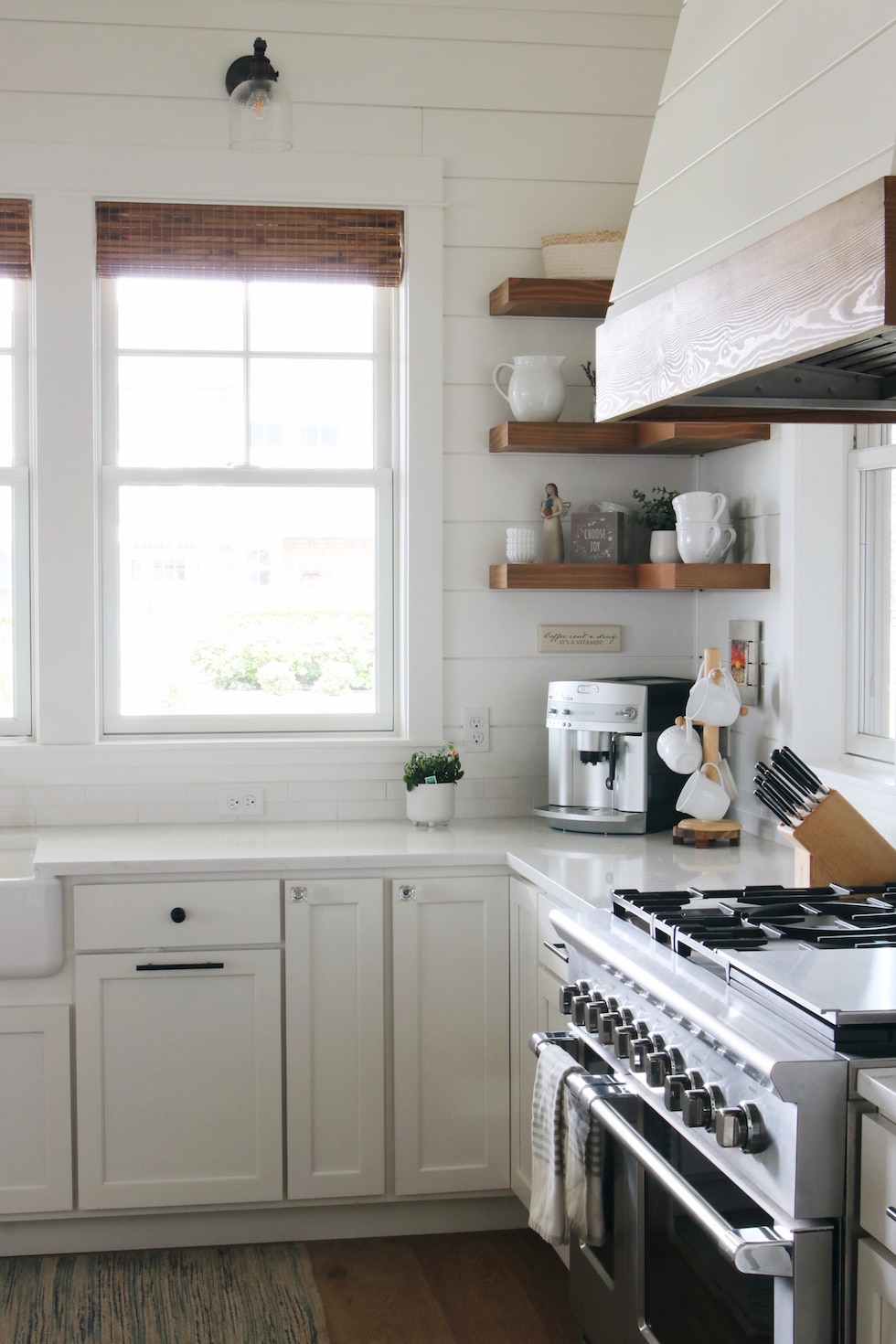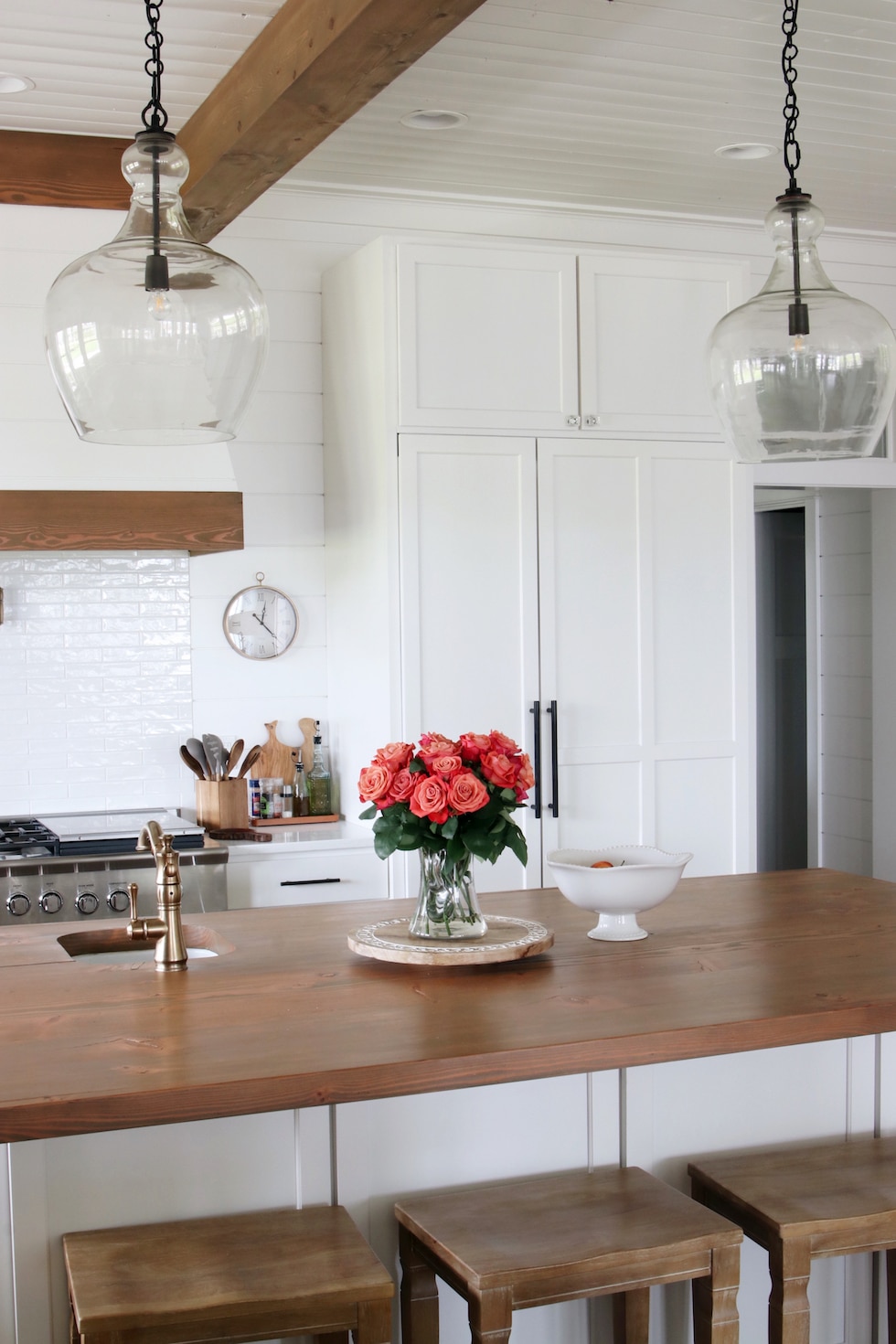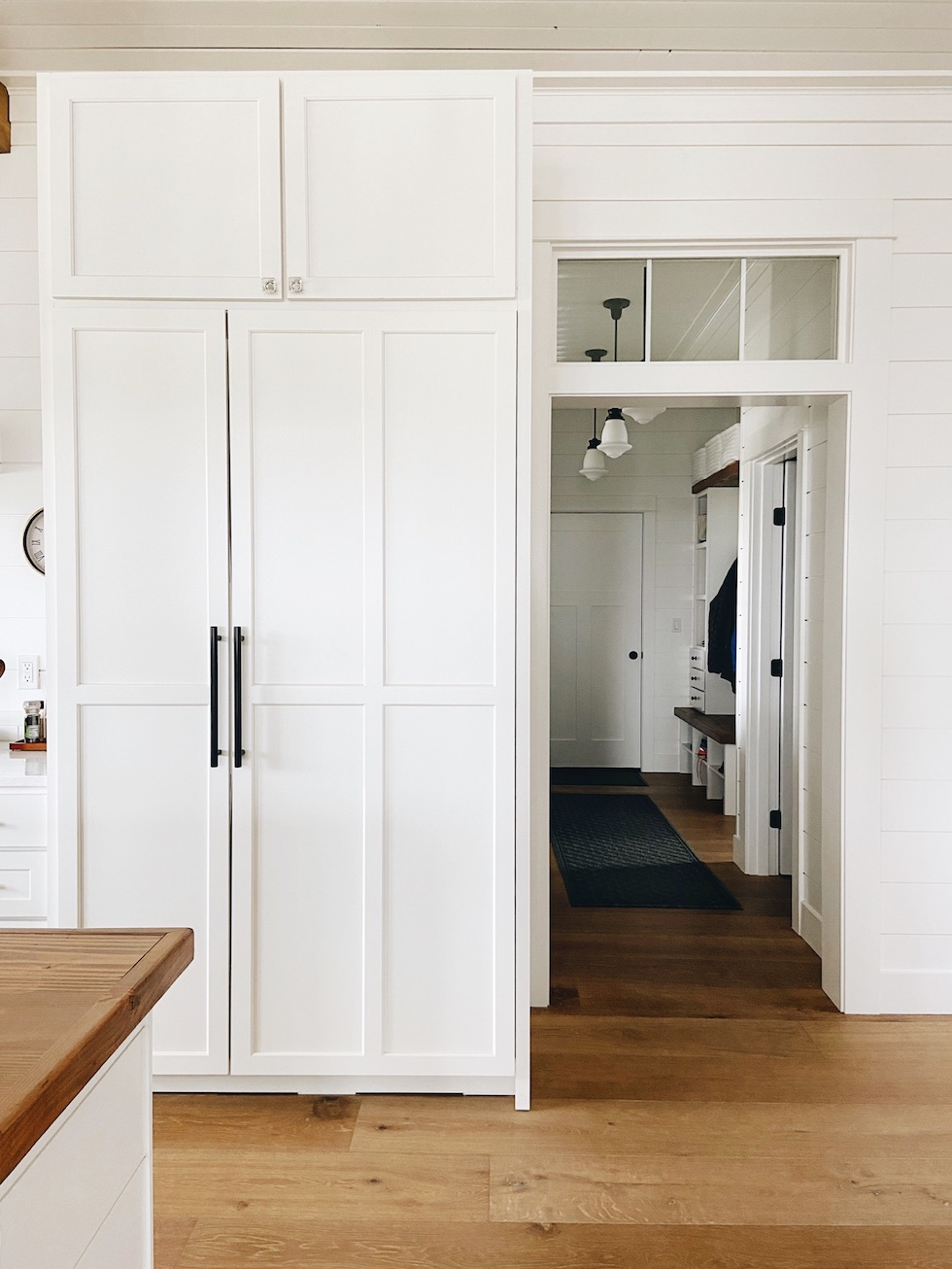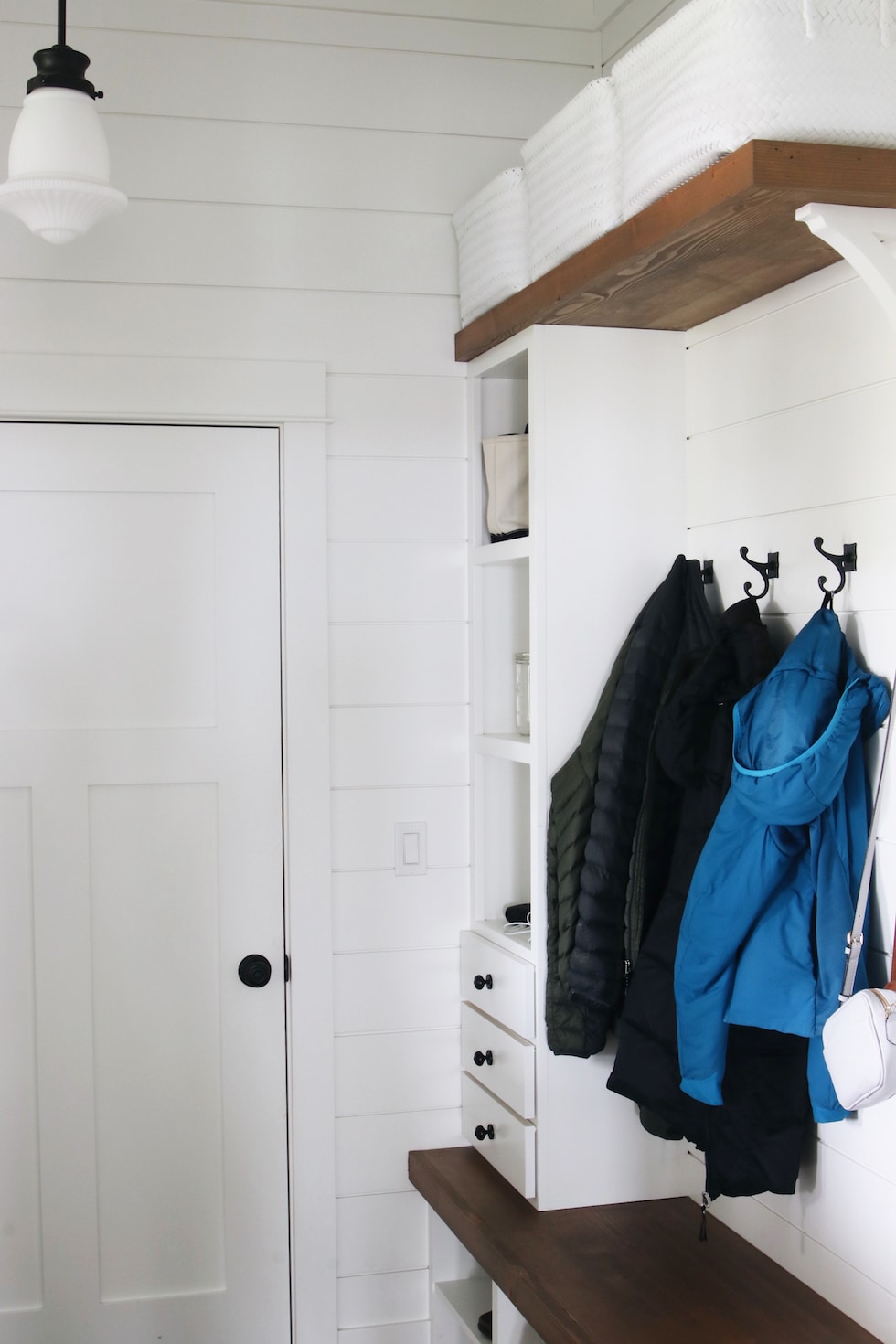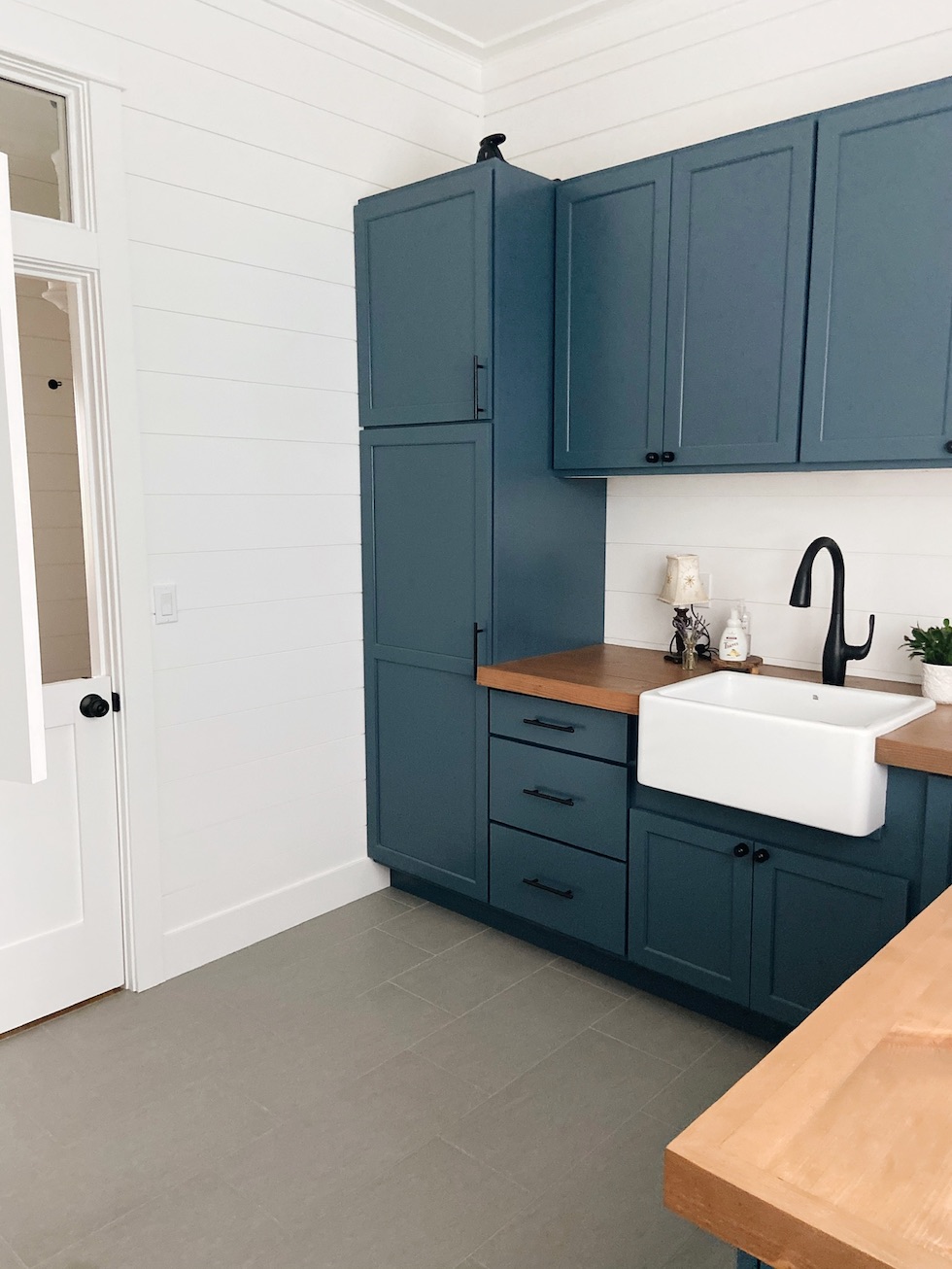 Want to see upstairs? Click HERE for part two of the tour!
---
You can also watch my video tour of this home below!
---
---

Paint Colors (exterior)
Main Body: Sherwin Williams Dovetail SW7018
Trim: Benjamin Moore "White Dove" OC-17
Doors: Benjamin Moore "Wythe Blue" HC-143
Paint Colors (interior)
Shiplap and trimwork: Benjamin Moore "Chantilly Lace" OC-65
Flooring:
Engineered Hardwood Flooring
D&M Royal Oak Maison – Amande