Twelve years ago (how could it be so long ago?) our family embarked on one of our biggest adventures. I'll share the condensed version of our story here today so you can catch up, and so our excitement for this new chapter of life will make even more sense!
In 2009 we moved from our hometown of Portland, Oregon to a little coastal town on the Puget Sound. Why? after being unemployed for over a year, my husband got an opportunity to fulfill one of his dreams to start a church!
While we never had any intention of moving away from our friends and family, and the roots and memories we planted, we felt it was what we needed to do. We packed up and moved from what we had thought might be our forever home and drove away in a rare winter blizzard with our second grade son to begin this new chapter of life three hours away in Washington.
That move was a hard season on many levels, but also a season of growth for our family. The move gave us a lot of compassion for the military families we befriended in our new town and in our new little church! They have to uproot and re-plant their families often in a new community. They are also separated from their spouse for long periods of time. Learning about their lives really put our situation in perspective, too.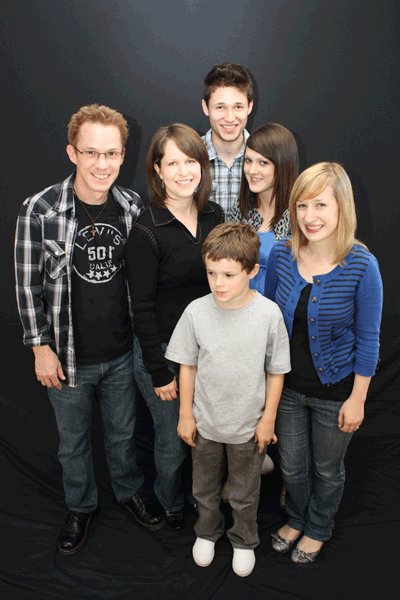 Happily for our family, Courtney moved to Washington about five months later after she graduated from high school and began college in nearby Seattle that fall. Kylee and her husband Lance moved up to Seattle that summer too, to be closer to Luke as well as to help us with the church. It was a big change for them, switching colleges partway through and changing majors to be able to begin a new life in Seattle.
A lot of sacrifices were made by them to not only help us get the church off the ground, but to be a closer part of their brother's childhood. They had to ferry over to us each weekend (it took a couple of hours one way and another couple of hours to go back) to help us. It meant the world to us! Like all "growth opportunities" that move forced us to get out of our comfort zone and inspired us to stretch in ways we didn't even foresee.
Supporting our family long term and keeping the church going became increasingly difficult. Within the first two years we knew we had to find a more stable income for our family, or we'd have to close the church doors. Even though we had a wonderful growing church community, the military families were young and moving so often that it was hard for us to get stable and sustain growth.
That is the season in which The Inspired Room blog blossomed into a business that not only could support our needs, but the needs of the church. What a blessing it has been! I've poured my heart into The Inspired Room for fourteen years now. I am so grateful to those of you who have supported me, this business and our family in any way over the years.
It was definitely meant to be that the blog began the year it did, I had no idea how significant and pivotal that decision would become in the years to follow. Certainly never dreamed as a result I'd eventually become a published author of so many real live books (let alone a New York Times Bestseller, I still am in disbelief)! So thank you again for cheering me on from the very beginning or becoming a part of this adventure at whatever point you joined in!
Six years ago we embarked on another new adventure when we moved to our current home!
We moved here to Seattle to be closer to our girls and so Luke could begin high school. We knew we had only a few more years of "family togetherness" before our kids would head off and begin their own lives. And we'd become "empty nesters." We wanted Luke to have siblings close by for his high school years, so for the remaining year of our lease on the church building we commuted back on the weekends by ferry. Many of our families were about to be deployed so we chose to not renew the building or find a new location when the lease was up. Instead the ministry was moved to an online community and private groups.
We planned to stay here in Seattle for four years while our son was in high school, beyond that we didn't know what the future would hold. Two years ago when he graduated from high school he chose to go to a private college about 15 minutes from our home, so we decided to stay near at least during his freshman year.
After having kids in our home for over 30 years, we became empty nesters in September 2019. But….that was a short-lived season because …. well, 2020 happened. Luke was sent home from the dorms that spring and went to online classes through his entire sophomore year. It was definitely not the experience we wanted for him and was difficult in many ways (as it was for most everyone!), but on the bright side, we had a lot more family togetherness than we ever dreamed haha!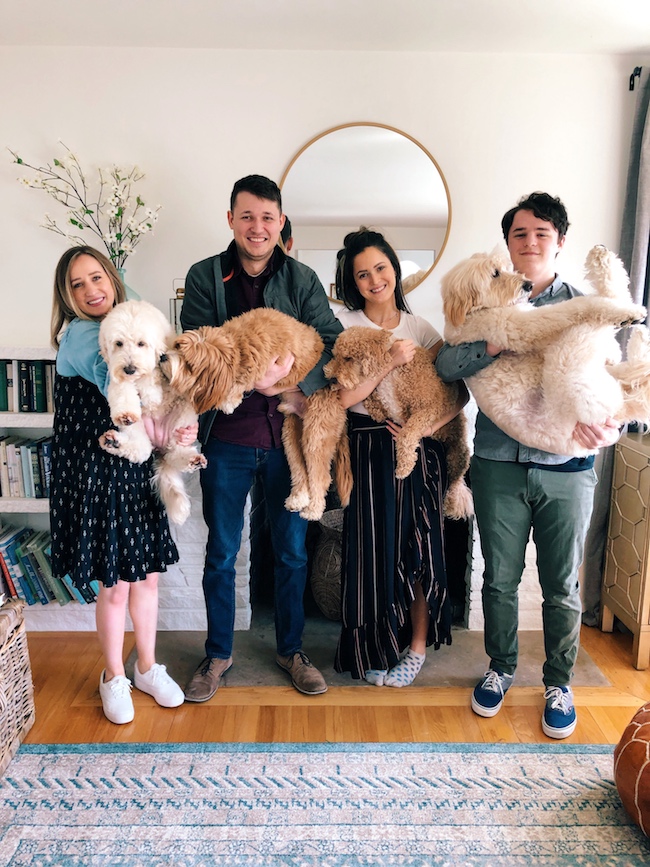 Courtney moved here during the quarantine to save money and prepare for an eventual move to Bellingham about one and a half hours away. Kylee and Lance sold their townhouse earlier this year and as soon as Courtney moved out, they moved in while they were house hunting. It's been a revolving door around here, but we've loved it!
And now with 2020 behind us, another new season is about to begin for our family. This brings us to our big news!
Recently Lance and Kylee bought a new house. In about six weeks they'll begin their new chapter of life in a darling home in a new neighborhood. While I was of course hoping it would be nearby so we could run over with a cup of flour or meet up for dinner at a moment's notice (I'm always wanting everyone to stay close!), 2020 opened the door to Lance working remotely for his job, so the silver lining is they are moving back to our hometown, Portland.
They will be moving to the one place in the world that is so near and dear to our hearts and theirs. The place where this story and theirs all began.
They are going home.
We've built so many memories together in Washington over the past twelve years. But it's time for our kids to begin a new chapter. We are so happy for them, what a memorable time of life this will be!
What does this new season look like for our family?
There has been A LOT of moving in our family this year. Every one of our kids has moved or will move this year!
Kylee will continue to work with The Inspired Room, so that won't change when they move to Portland. Lance and Kylee (and their doodles Bella and Leo) will be near family and friends, who are thrilled for them to return! They even have a place in their home for us to stay so we can come visit with our dogs! That's an exciting thought for us as going to Portland, or anywhere, with two dogs (let alone four if we traveled with them and their two dogs) has been a challenge. It's about a three hour trip, just a little longer than taking a ferry across the water :) so we'll be able to go "home again" as often as we want to.
In a way, with their move, I feel like we are going home again, too.
Luke is moving out this summer with friends to an apartment about 15 minutes from our home here in Seattle. He will finish his second half of college in person again this fall. We're thrilled for him!.
Courtney is loving this season of her life in Bellingham, so we foresee many day trips to visit her, lots of family get togethers and holidays, and fun trips to our hometown to see family and friends.
The two of us aren't planning any moves, ha, we are staying here. We will be continuing to make this home our sanctuary and a home away from home for our family. We have SO many fun plans for this home, we feel like we are just getting started!
Life will feel a little different, of course, but we are still blessed to have a wonderful family across the beautiful Northwest! Even when I was growing up in Portland, my grandparents lived in the Seattle area so I've always felt at home in both areas.
We are thrilled to watch our kids begin their own new chapters of life. We are so proud of them. It's time for them to spread their wings, which is exactly what we want for our kids! My husband and I are ready to celebrate the beginning of empty nester life 2.0!
More to come on this new adventure! The Inspired Room isn't going anywhere, I think it's only going to get better! You'll LOVE Kylee's new home, oh my goodness, it's the cutest little house. So charming! She'll be sharing it here and we'll get to watch her take an adorable home and make it her own.
We are opening up comments today, we'd LOVE to hear from you! How long you've been following the blog or our family? Have you had any "moving adventures"? We'd love to hear your stories.
---
Be sure to subscribe to my free newsletter HERE to stay in the loop! Plus, as subscriber, you get exclusive perks AND you'll be the FIRST to get a peek at Kylee's new home! :)
Follow along with all our family's Instagrams below:
The Inspired Room (Melissa) // Kylee // Courtney // Dwell Well Collective // Jack the Goldendoodle // Doodles at Home