Wait. Did I say something about becoming an empty nester a year and a half ago? I did? Haha, well, surprise! All the fur kids and human kids have moved back home here at some point in the last year! I was kind of wondering what it would feel like to be an empty nester but other than a few brief weeks, it's been a bit more more chaotic than I expected! HAHAH! SIGH!
I'm always glad to have my kids return home though. Even the furry ones. Family is so important to me. My son returned from the dorm when they sent kids home last spring in his first year of college (thanks, RONA) and he decided to stay here since he goes to school close to home and all of his classes are online anyway. Courtney moved in last year to our basement apartment and then just recently moved to her darling apartment in a nearby town.
Did you know that my fur grandbaby Bella lived with us for her first couple of months of life because her parents were moving? Well, now she and her fur brother Leo and their mom and dad (my daughter Kylee and her husband Lance) have moved here temporarily while they house hunt! They sold their townhouse in Seattle and they are going to be buying their first house! SOOO THRILLED for this new chapter of their lives! It's such an exciting time for them (and kind of stressful as the housing market is nuts).
Come back tomorrow and I'll show you some of our basement/lower level spaces where they'll be staying while they are house hunting! (**Update—click HERE for our basement tour!). We are thrilled to have them here and so happy to be able to offer them a place to call home while they look for a place to settle. I can't wait to see where they end up! Keeping my fingers crossed it's nearby ;-).
I'm sharing live video of the fun times, the chaos and the happenings around our home on my Instagram and Facebook stories, if you'd like to follow along on our daily adventures. I also share lots of home tips, ideas and encouragement there, too! I'd love to hear from you there if you're a blog reader and following me on social media, too!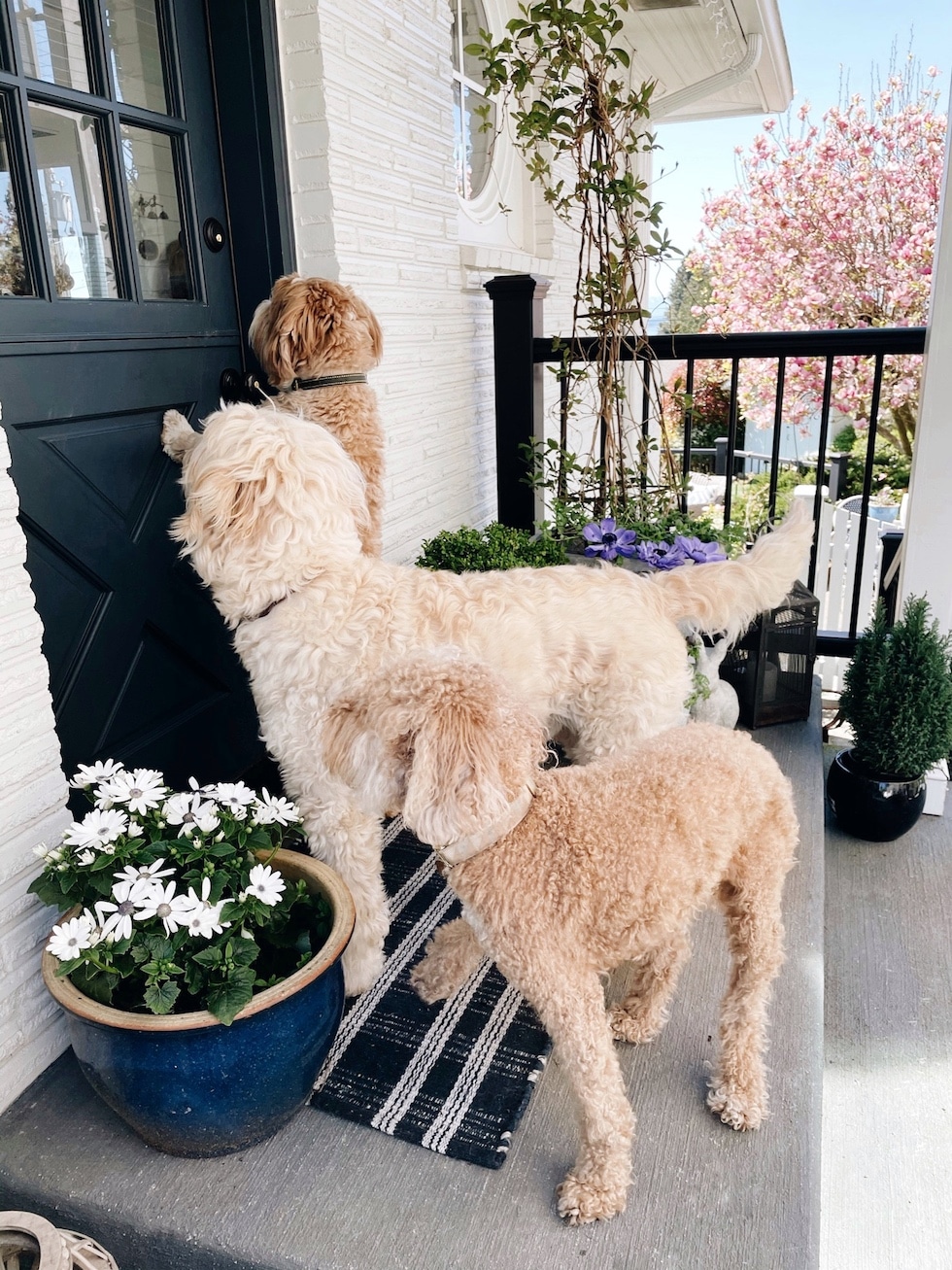 For posts about Kylee's Seattle townhouse, click here.
(**Update—click HERE for our basement tour!).
You can follow along with our Instagrams below: