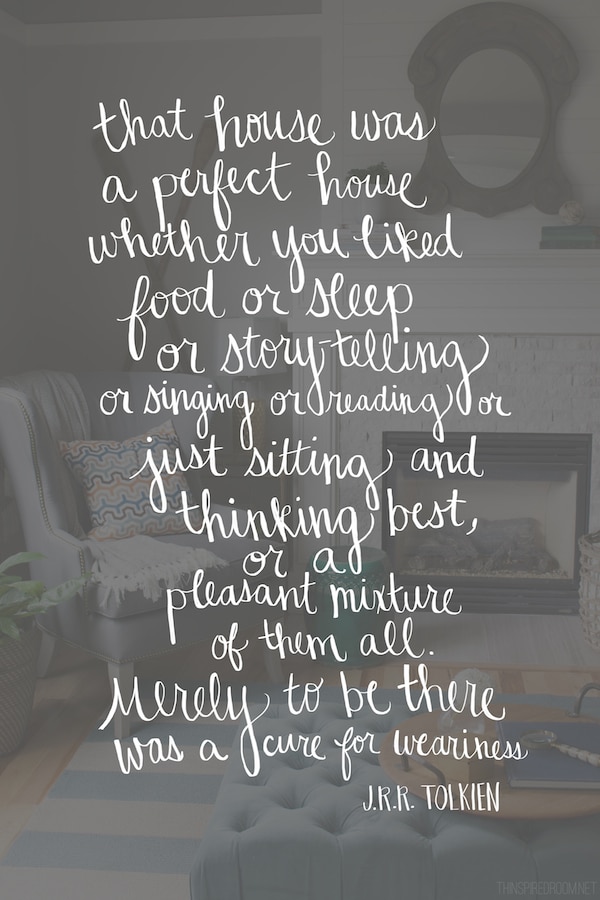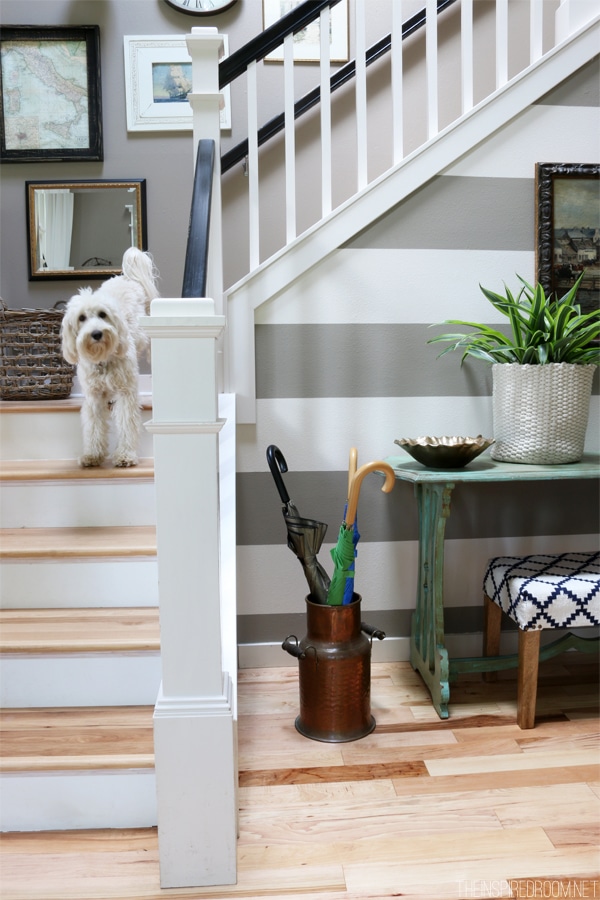 The Inspired Room book is a full color, large format coffee table decorating book with real-life tips and ideas to inspire you, alongside photos of this home!

Order The Inspired Room at Amazon!
DIY decorating
Welcome to my house tour! This was a new builder house that I transformed little by little into a more custom and charming home. It was a long journey, you can read my story of the long journey to a dream house in a new post here. I now live in a white brick cottage in Seattle, and you can follow along HERE as we make it our home!
You'll find plenty of the before shots and progress posts to inspire you with how you can transform any space on a budget! Toward the end of this post, you'll find links to my seasonal house tours.
I like to describe how I decorate as an eclectic decorating style (the long version would be eclectic, old world, northwest, coastal, farmhouse, cottage style because I am kind of indecisive and like to have options in decorating. Don't judge). I find it hard to narrow down my choices!
Picture relaxing by a cozy fireplace in a weathered but beautiful and charming beach house on a blustery day — that, my friends, is my probably my ultimate DREAM house!
This blog is all about how to decorate a home — one that is unique to you, and I hope you'll find lots of inspiration here to find your own style as I share mine! Most importantly, this blog is about how to love the home you have and find contentment right where you are.
Here are some links to rooms in my craftsman house, come on in and browse around!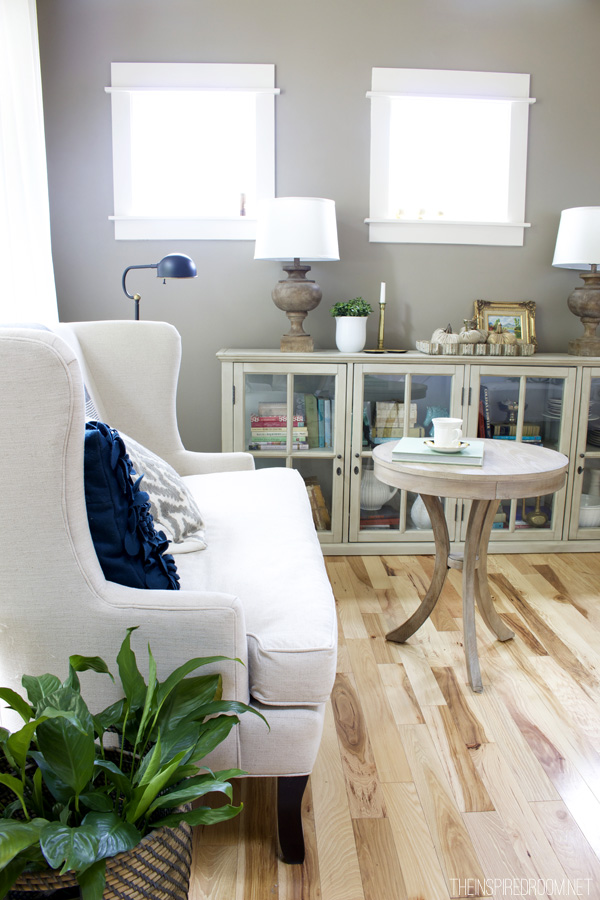 Settee and reading corner details here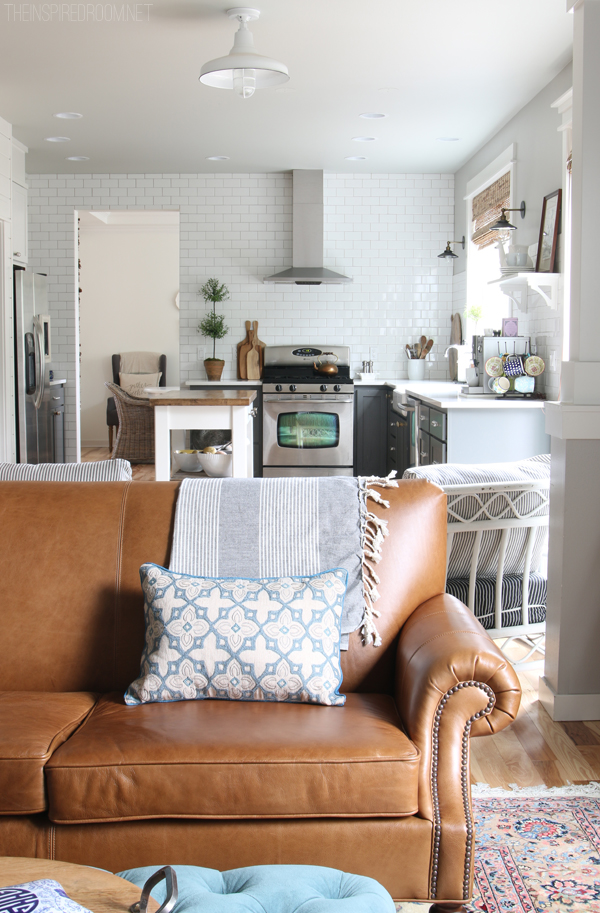 My Kitchen Makeover Reveal and Kitchen Source List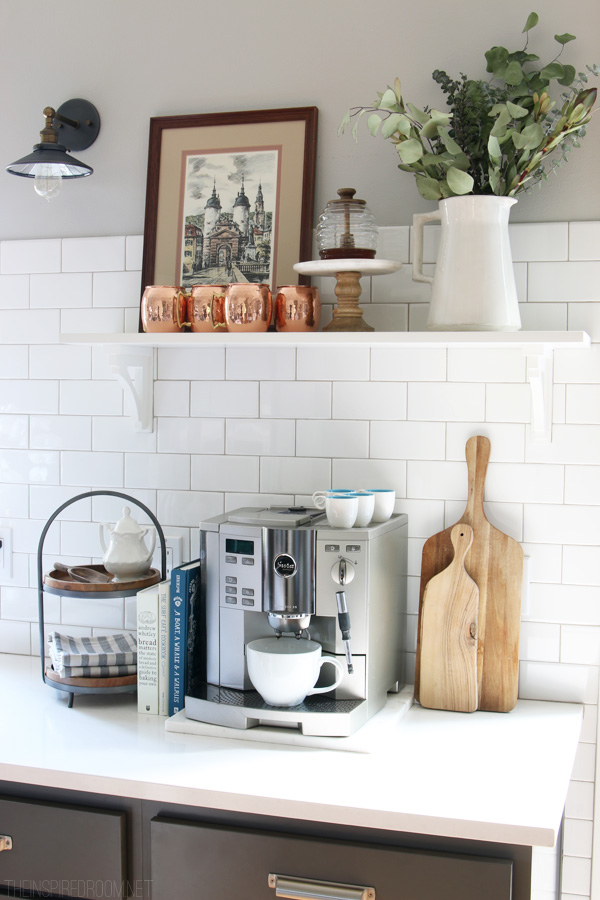 Coffee Station (and tips for how to make your own coffee station!)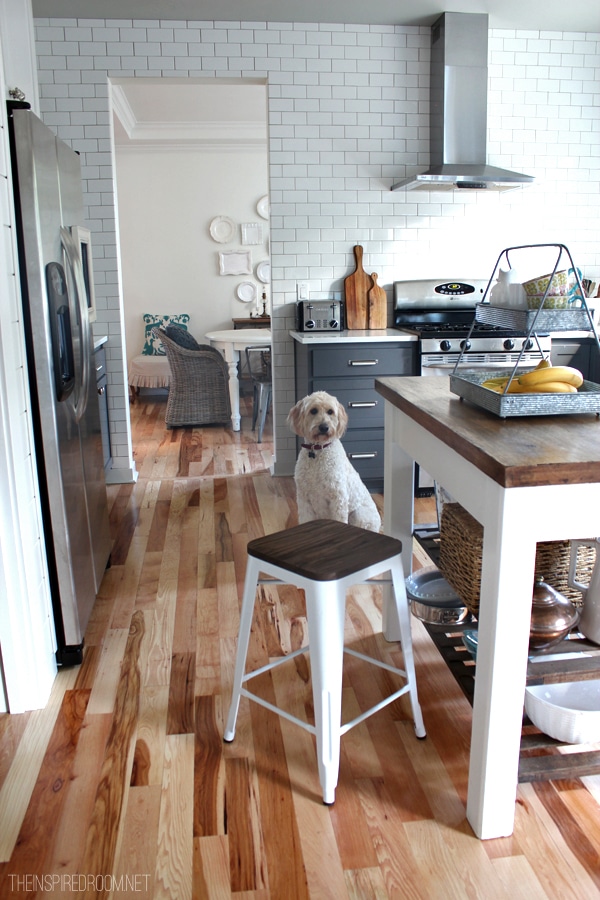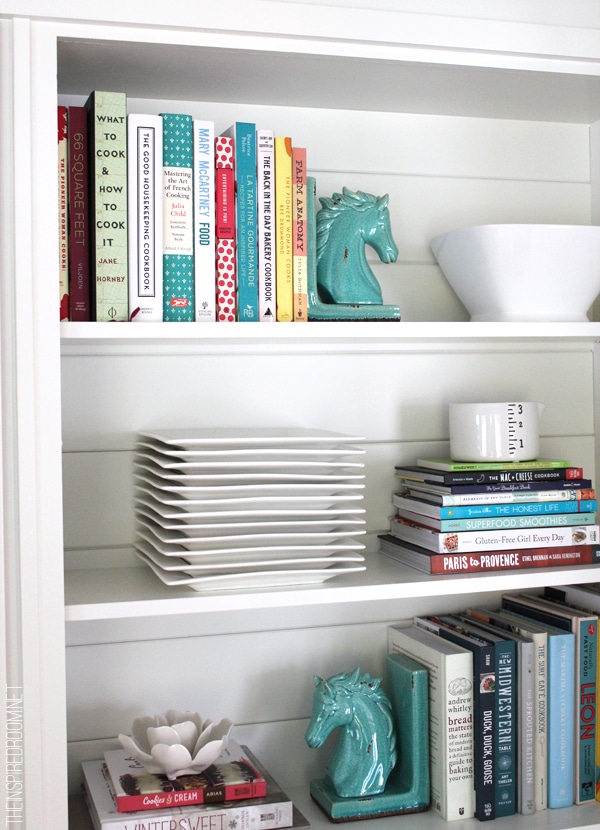 Cookbooks in the kitchen!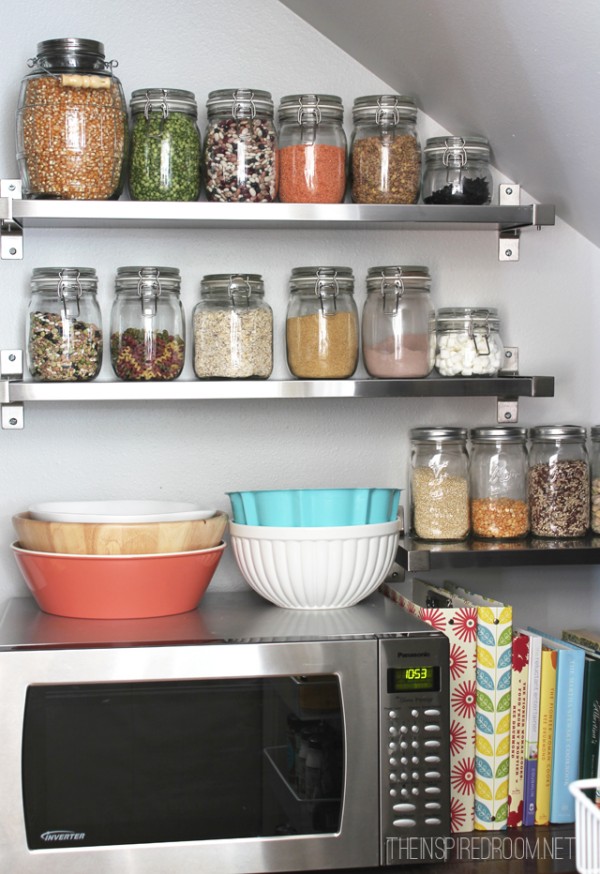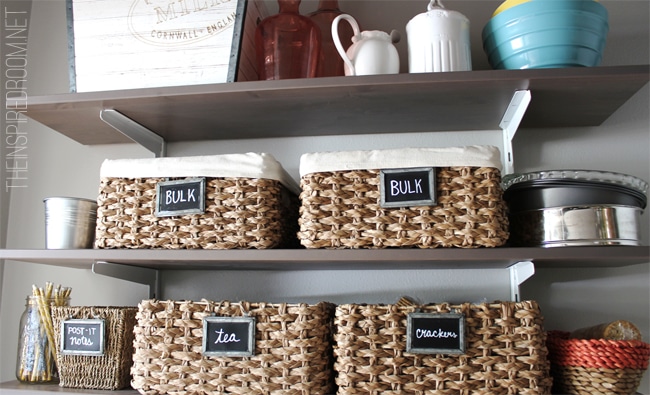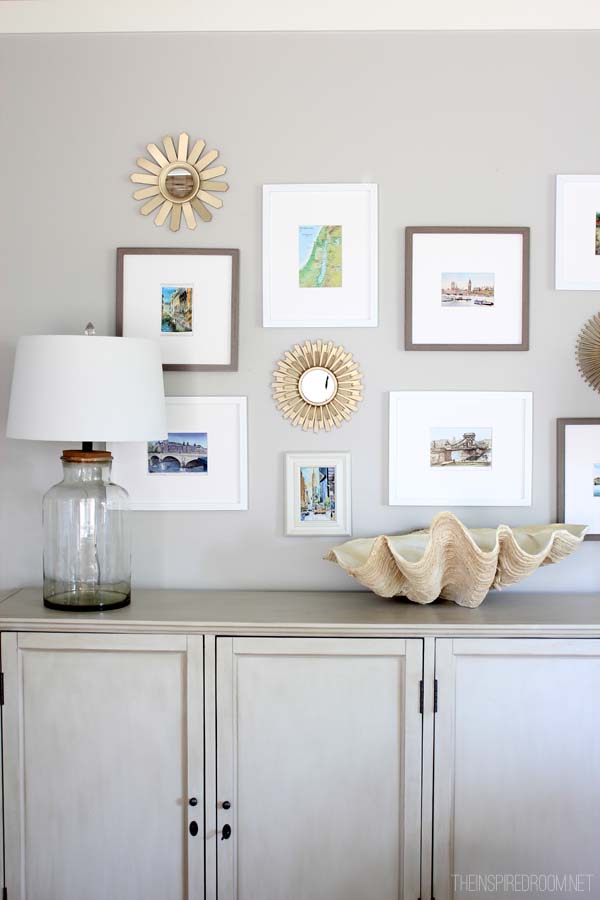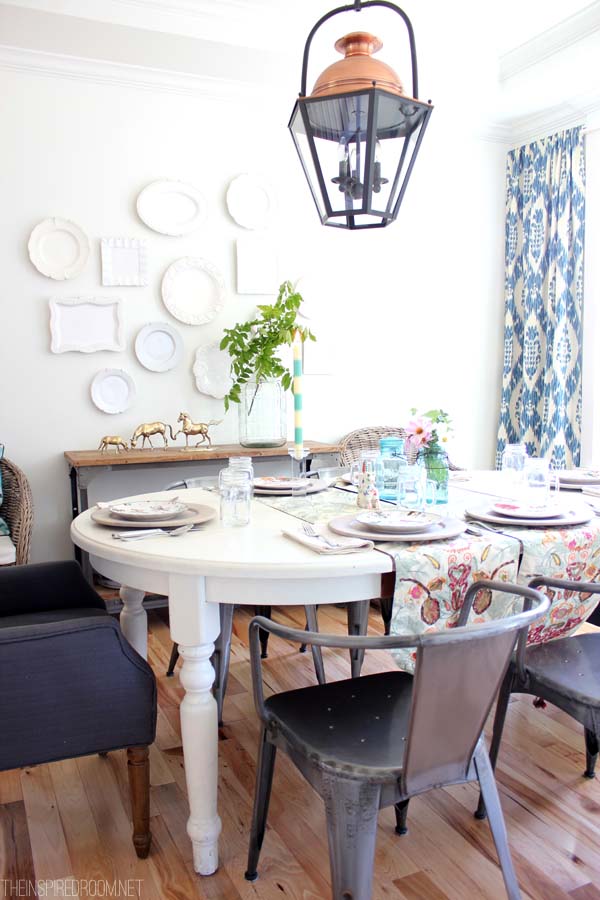 Reinvented dining room curtains details  // Copper Lantern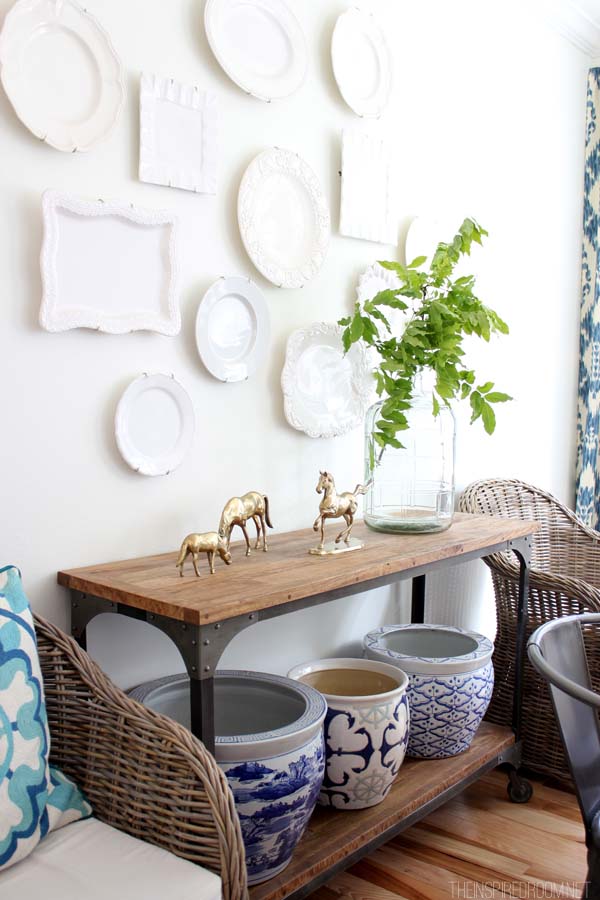 How to hang plates on a wall // Console Table Source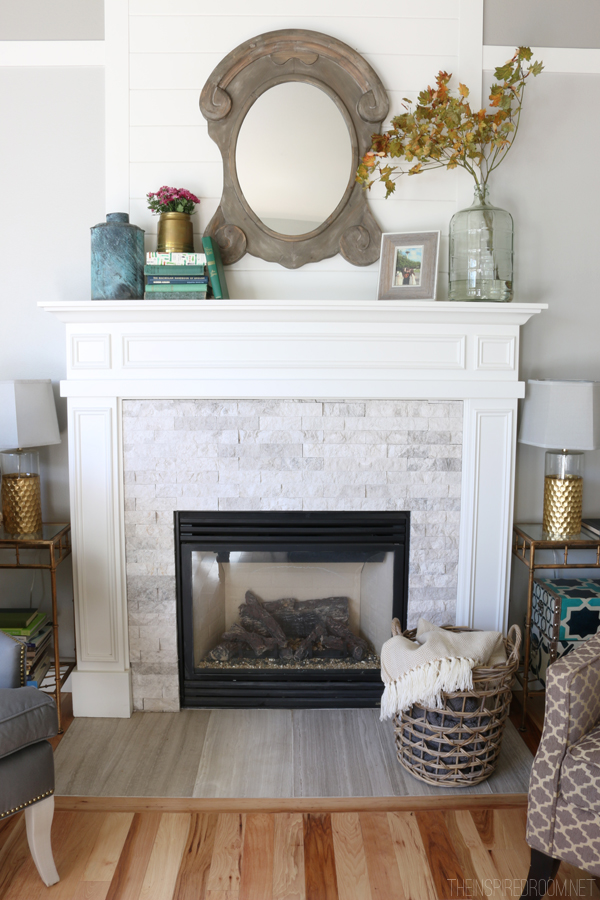 A Simple Fall Mantel in my 2014 Fall House Tour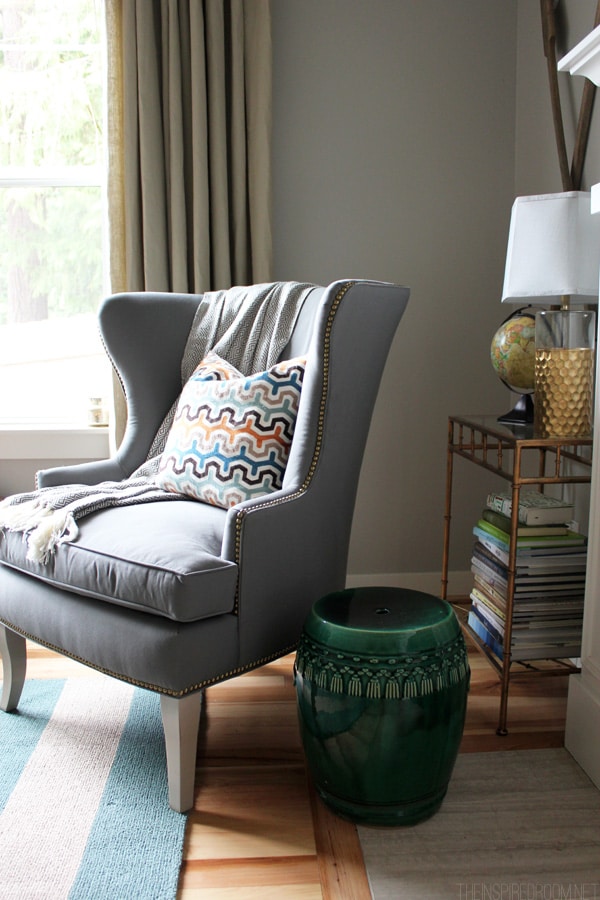 Sunbrella wingback chair details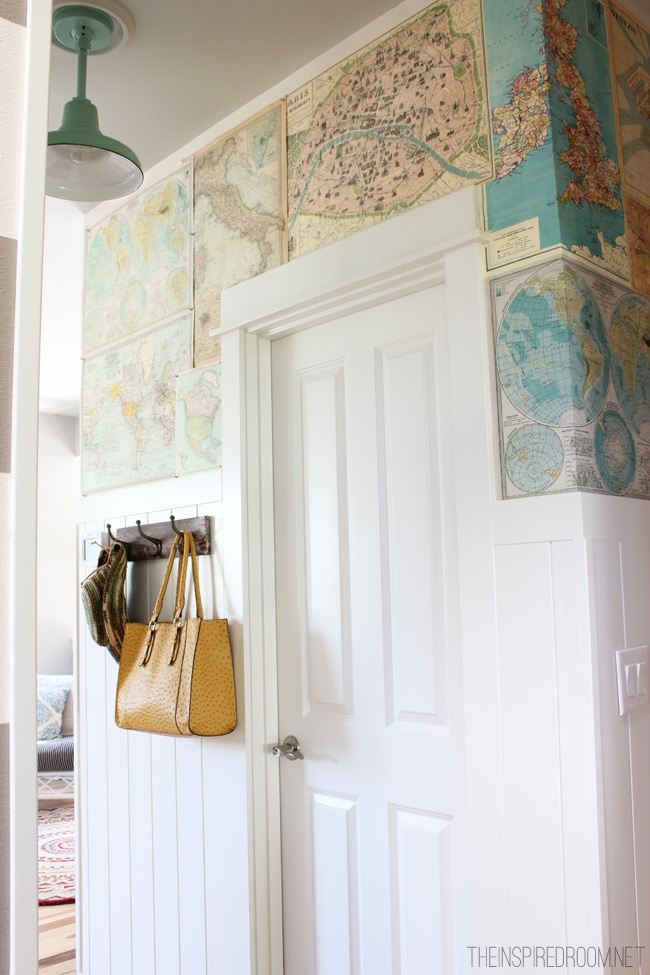 DIY Idea – decorating a hallway with maps // Lighting Source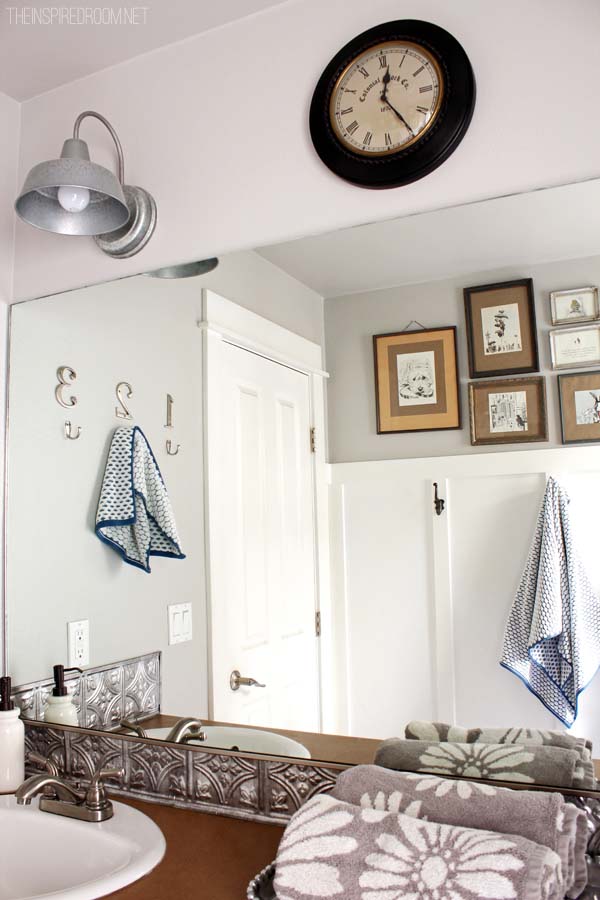 Bathroom: Weekend Refresh!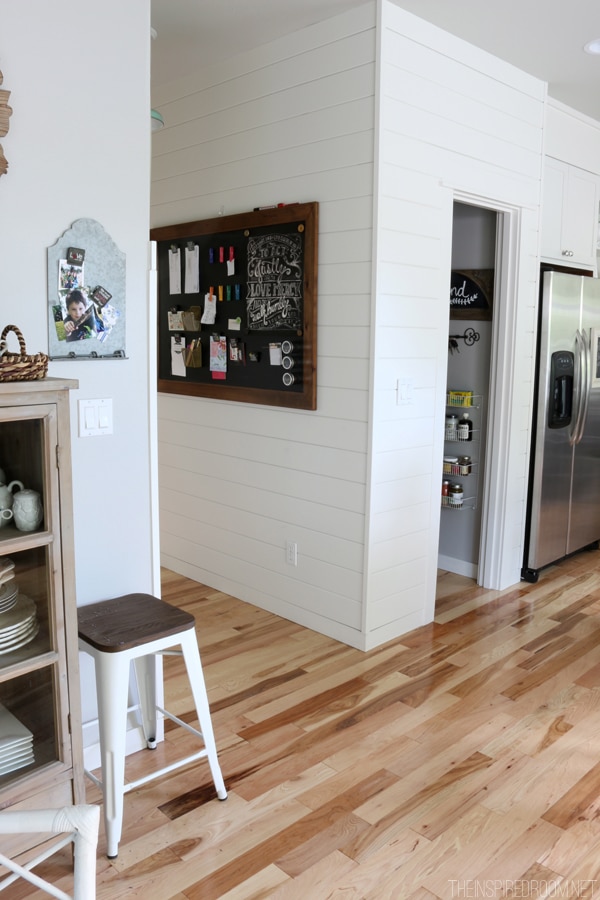 My Fall House Tour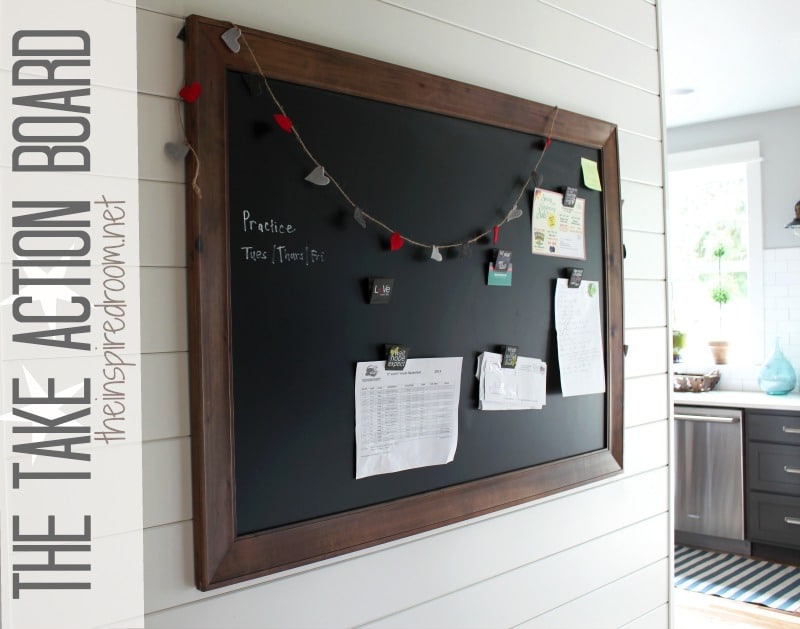 Paper organization — command central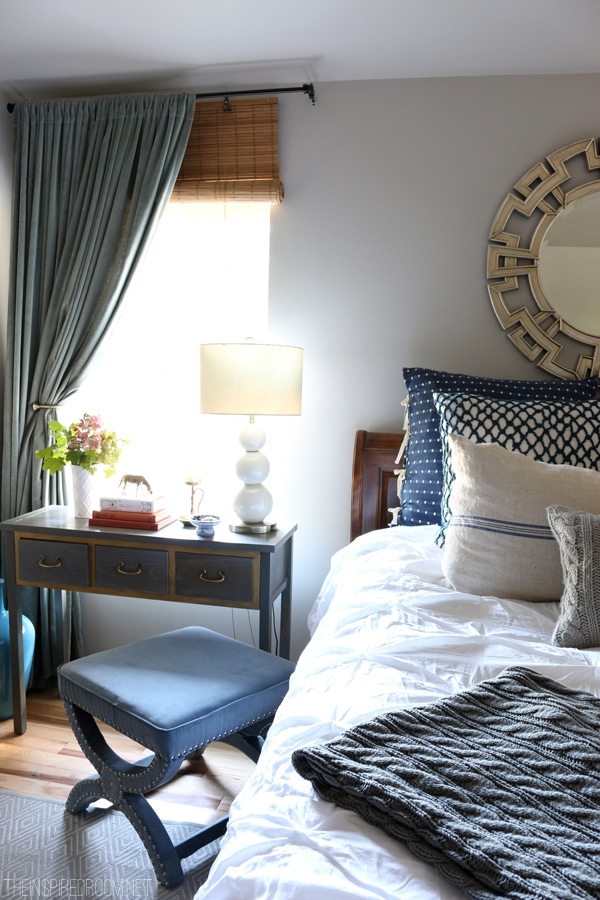 Master bedroom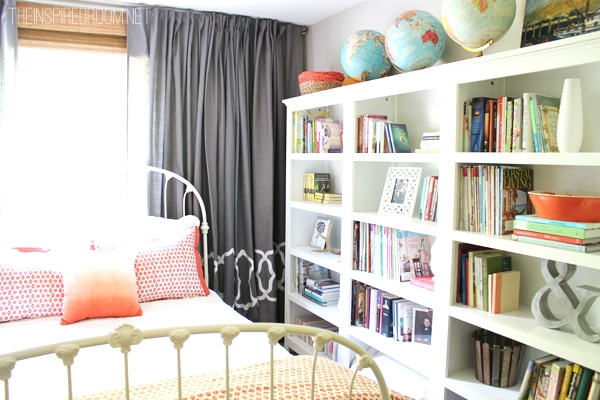 Daughter's bedroom/guest room/library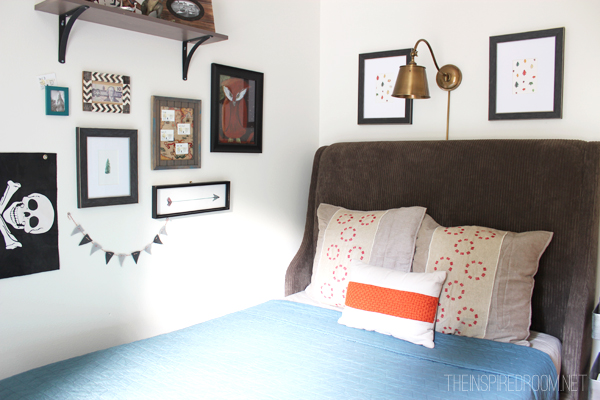 Son's Bedroom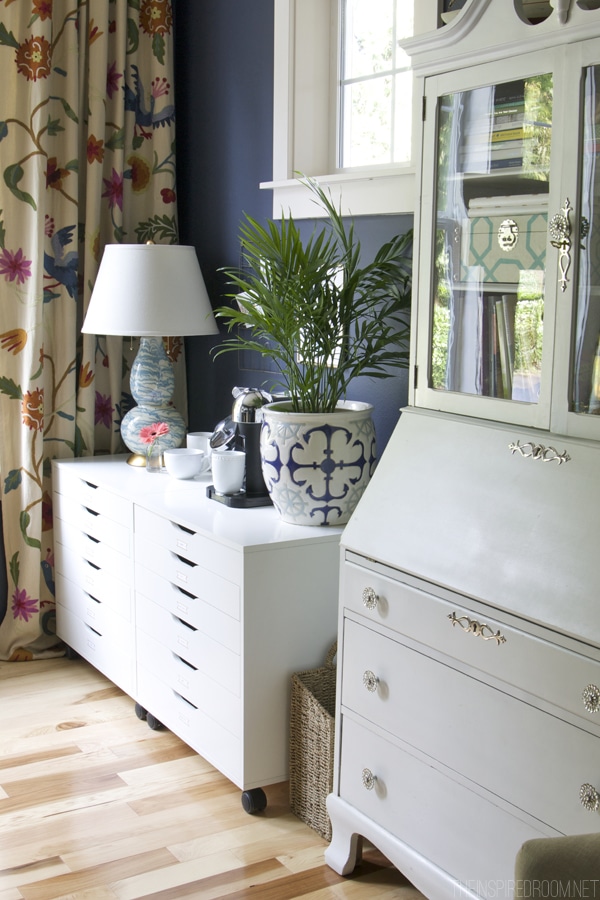 My office is a work in progress! My Office Updates and Design Plan // Office Organization
We live in the NW, our home is a craftsman style and we live in the Puget Sound area about an hour from Seattle. From my front porch we can see a "peek-a-boo" view of a lake. While I don't exactly live by the sea, I like to dream!
We've lived here for four years now, but in the past year we've finally started redesigning our home to better suit our taste and style.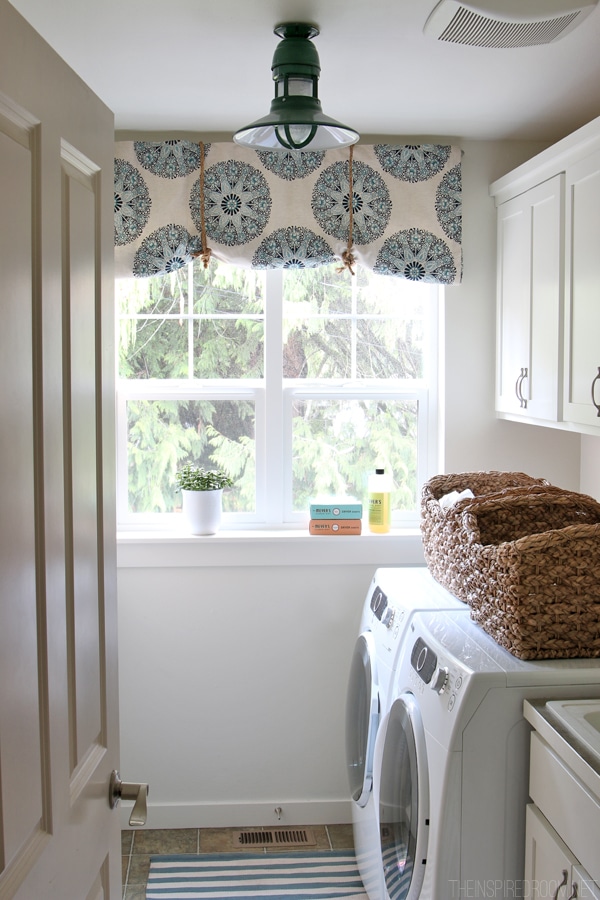 Laundry Room with DIY No-Sew Rolled Fabric Shade
But more than focusing on my decorating style and how amazing I might be able to make my home LOOK with lots of time staging or buying lots of stuff in a hurry for show, I like to focus more on my LIFE and let my style evolve as I experience the world around me.
I learned many years ago that I could spend too much time rushing around perfecting how a room looked, and miss out on savoring the process (and precious other things in life.) So I don't rush. Each season brings something new!
Decorating my home is something I love, but I am always mindful of where my priorities are and the distinction between having a lovely home that works for who we are as a family and a perfect home designed for a magazine cover.
I don't spend lots of time doing and redoing my rooms, just for the sake of reaching design perfection. For me it has to be a labor of love, not an obsession. That is why I pace myself. I want my home to be truly inspired by our life, and that authenticity tends to come with time, layer by layer.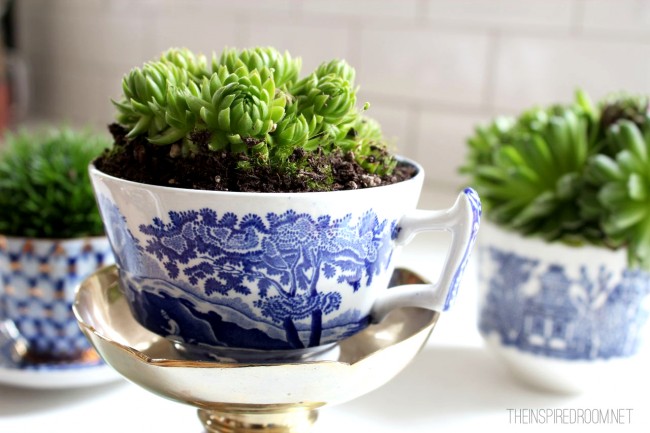 Teacup Gardens
Front Porch Outdoor Wingback Details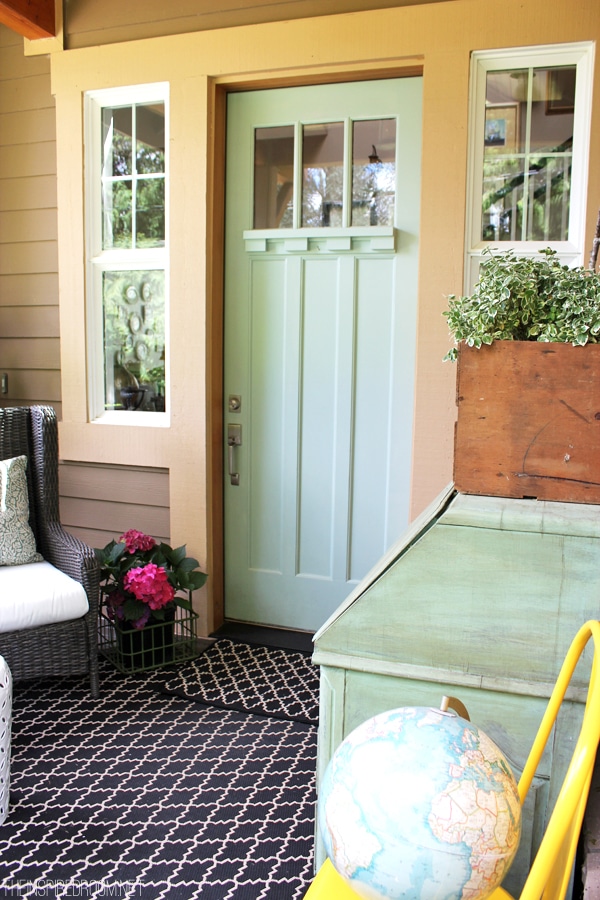 Front door paint details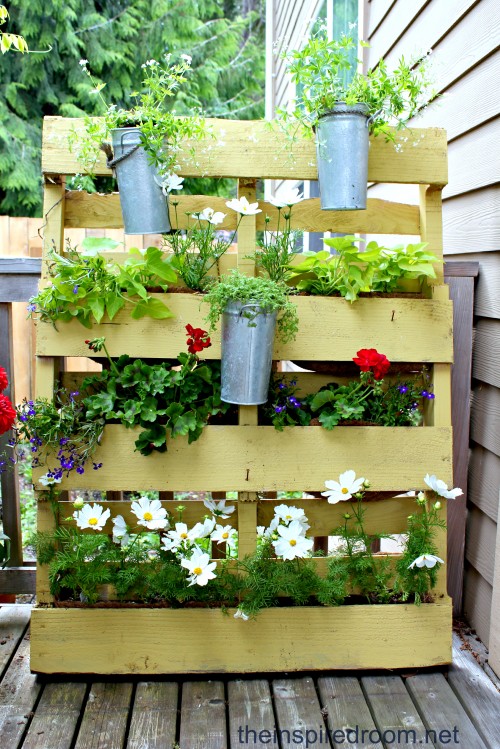 My pallet garden
I'm always on the lookout for doable ideas and easy ways to make a home beautiful to those who live there, I want it to feel beautiful from the inside out. I love having things in my home that have meaning and history so that my home radiates our love of life and all the positive memories we have.
I'm a believer in loving the home you have. 

And you can find all my current paint colors here!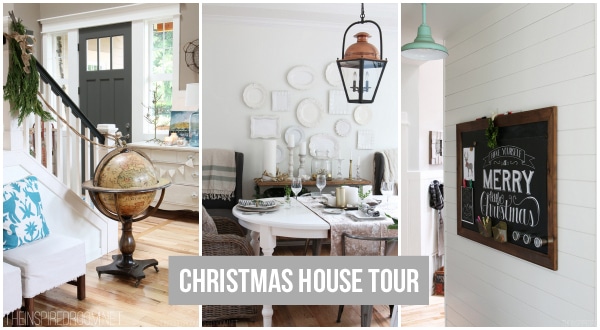 My 2014 Christmas House Tour Part One and Part Two.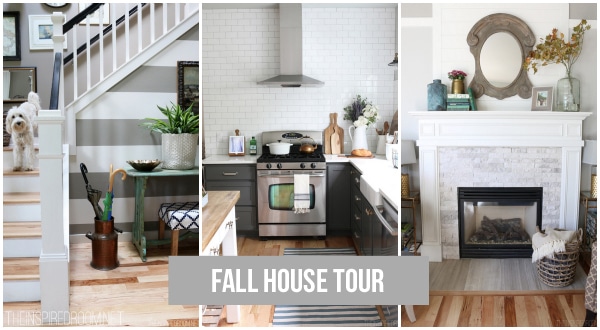 Fall House Tour 2014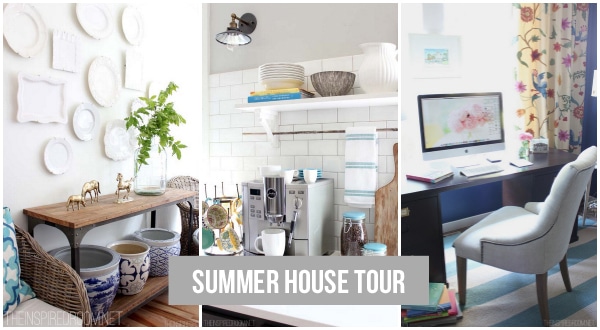 Summer House Tour 2014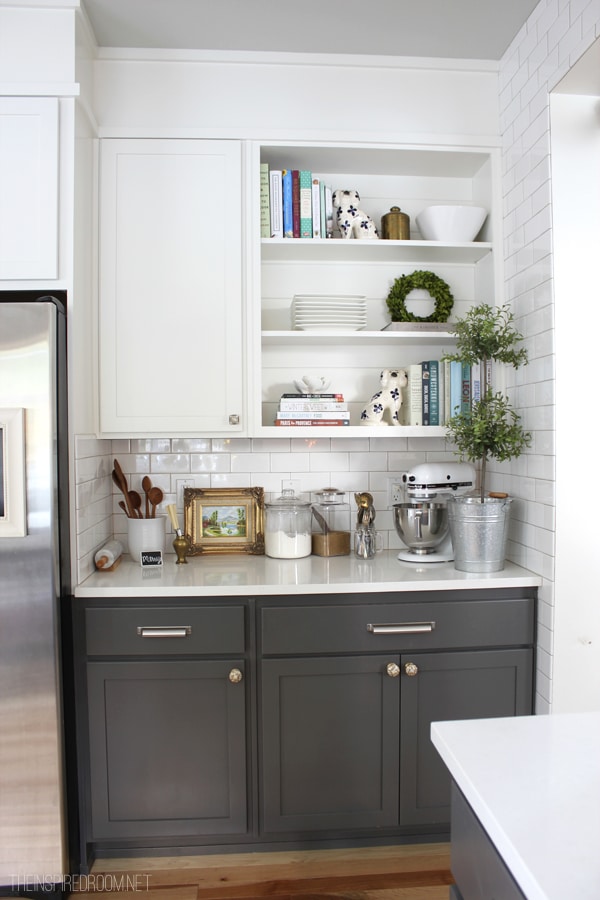 Christmas 2013 House Tour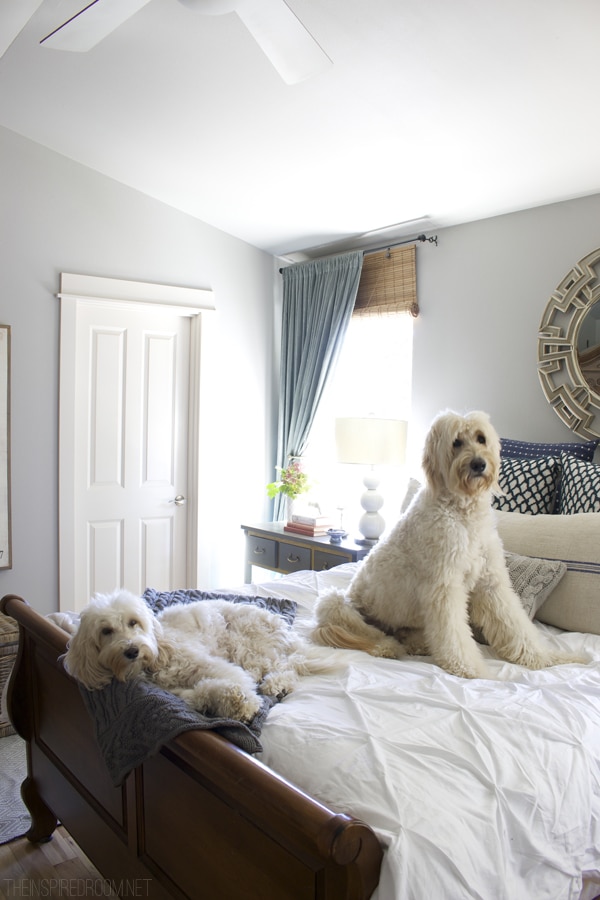 Jack – Our Goldendoodle has his Facebook page that he updates regularly. You can see more photos of Jack, Lily, and Bella on The Inspired Dog Blog.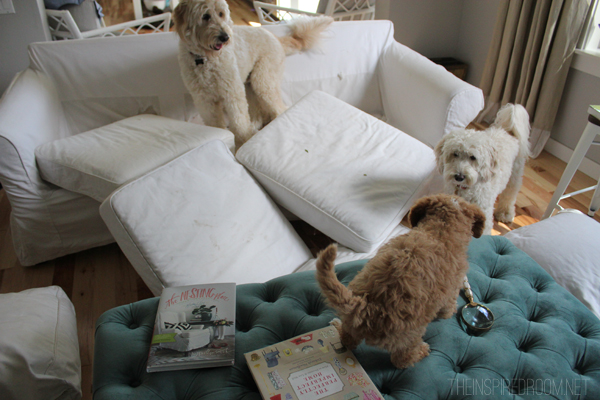 Speaking of Jack…here are 5 Things to Consider Before Choosing White Slipcovers.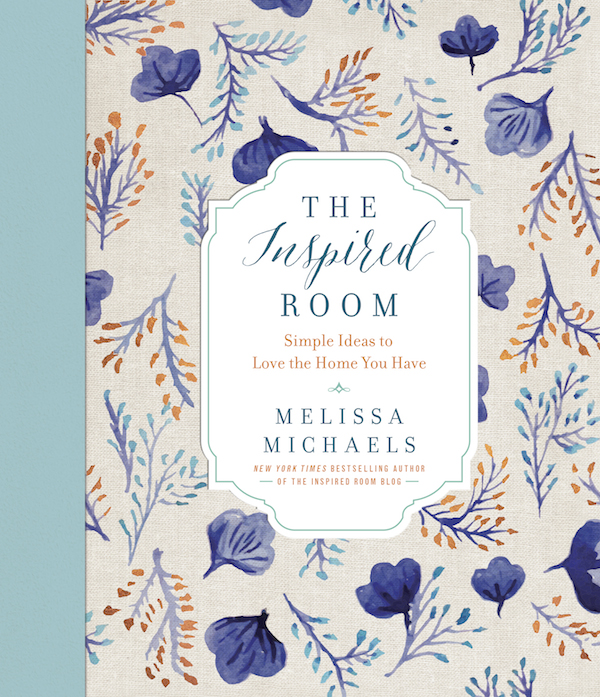 The Inspired Room book is a full color, large format coffee table decorating book with real-life tips and ideas to inspire you, alongside photos of this home! Order The Inspired Room at Amazon!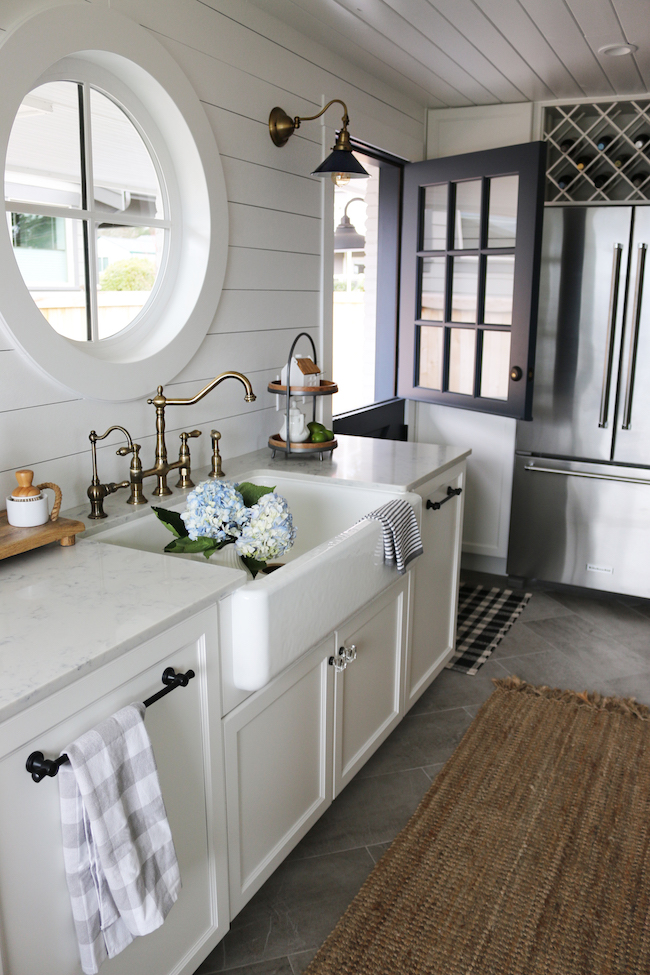 Click HERE to tour my new house in Seattle!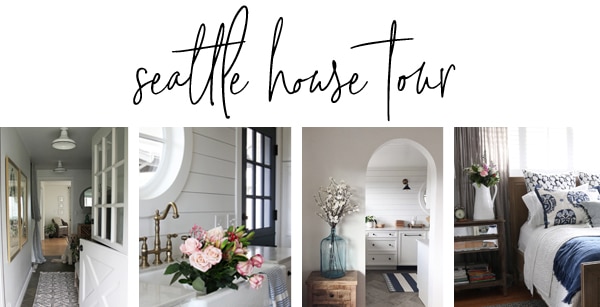 Click here or above to shop my gift guides with gifts for everyone!