Kitchen Coffee Station
Find the above sources via my post on eBay
Can you guess one of the most frequently asked questions here on The Inspired Room?
"Where do you get all the great supplies for your kitchen coffee station?"
Clearly, a lot of you like coffee! You are my people.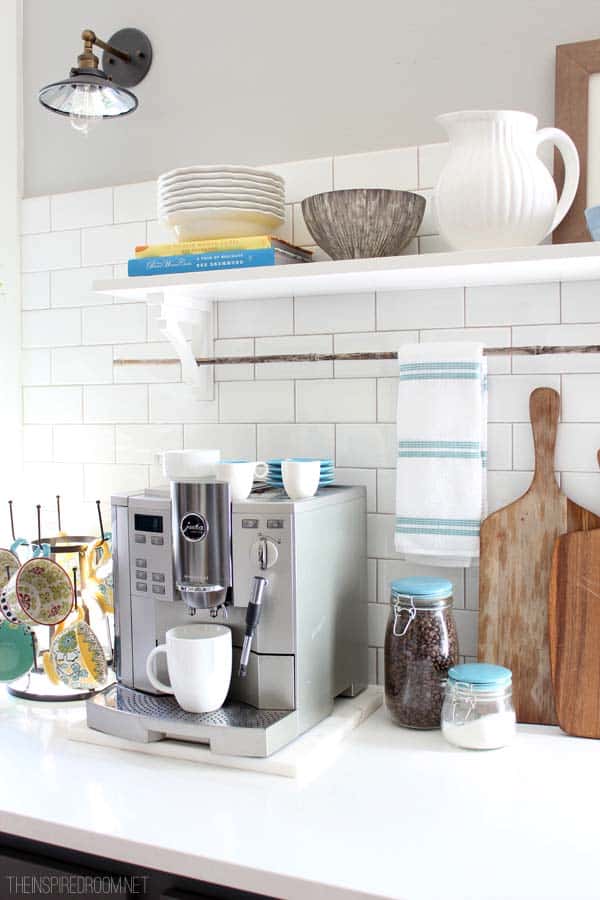 Well, you asked, and today I've rounded up some answers. I'm super excited to have the opportunity to put together a series of fun new resources and product guides on eBay to all sorts of my favorite things. eBay is one of my favorite places to find cool stuff!
Today you'll find a round up of my favorite elements for a kitchen coffee station including mug trees, mugs, cute towels, syrups and containers, coffee scoops and more. Come get the scoop (see what I did there?) in my article on ebay for what I recommend and where to get everything you need to make an adorable and fun to use coffee station!