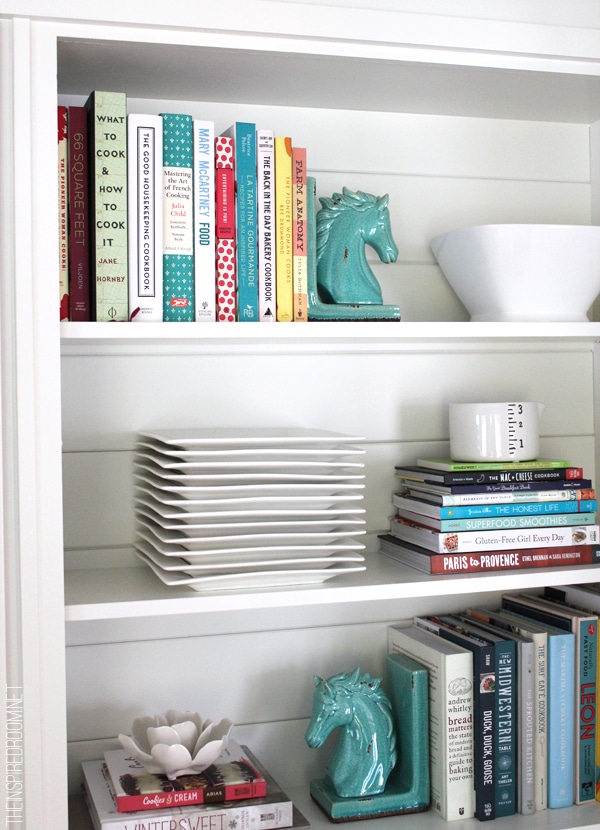 Hello, I'm Melissa and I have an addiction to books. Especially ones I actually love to read and look at!  I actually am particularly smitten by books in a kitchen. Are you? Obviously that usually means cookbooks, but I also love vegetable and herb gardening books, entertaining books, and other related topics too.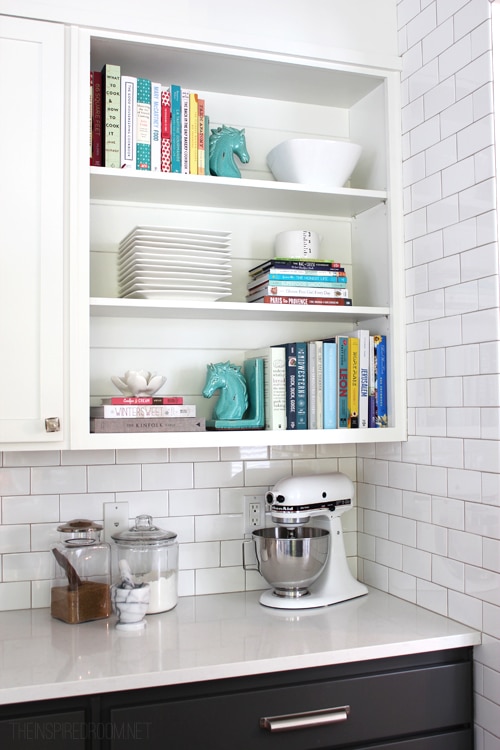 bookends from Lulu and Georgia
We had built in bookshelves in the center island of our old kitchen and it was really one of my favorite features. I'm glad we have open shelves in this house, too, because it gives me the excuse to not only have fun decorating, but also to collect pretty cookbooks!
I enjoy going into a bookstore and slowly walking down each aisle looking for what catches my eye. I love seeing the typography, the artwork, the colors.
Now let's be honest, I'm not as passionate about cooking as I am about decorating.
But, I do get more inspired to cook when I see a good cookbook. I love all of the cookbooks on my shelves. They actually DO tempt me to scrap decorating and become a foodie. Haha. Well, maybe not, but I do think it sounds fun to curl up by the fire with a good cookbook. Is that weird?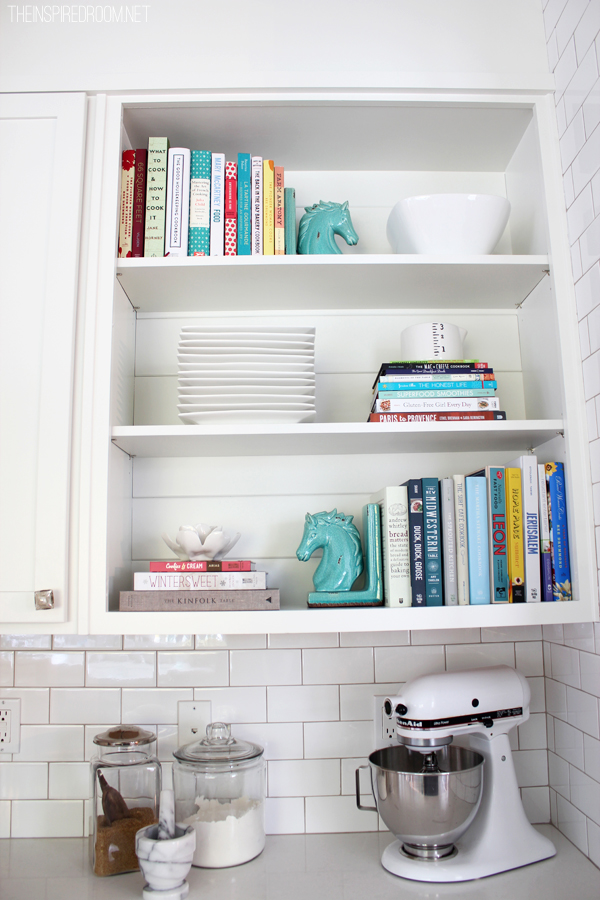 It's fun to have books to decorate with, too. They are like little works of art.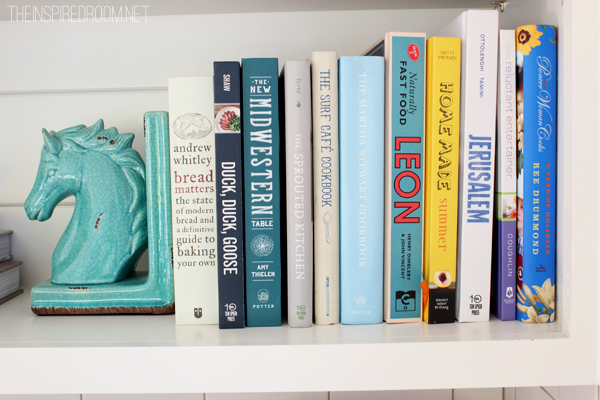 These awesome horse bookends from Lulu & Georgia are the prettiest color! They made styling these shelves extra fun.
One of my most frequently asked questions is about the books I have on my shelves or in many of my photos. I think a lot of you must like books in decor, too!
*You can find all of the cookbooks from my shelves and more I love here in my amazon storefront.*
Click here for sources in my amazon storefront
What cookbooks should I add to my collection?
This post was put together as a part of a blogger series on Lulu & Georgia today called Styled 5 Ways: For the Bookworm I received the bookends from Lulu & Georgia, but all the cookbooks are from my own book addiction.

Go to the Lulu & Georgia blog today to see how the other bloggers styled their books!
Here are other bloggers participating in the book styling:
Simplified Bee
I Heart Organizing
A Piece of Toast 
Mackenzie Horan