Merry week after Christmas! I LOVE this time of year, it might actually be my favorite week all year. The planning, hustle and bustle of pre-Christmas and a busy work season is over and we get to just relax, sit by the fire, eat a few treats :) and stay in jammies all day! What's not to love?
This year we got an extra special gift to enjoy this week. A VERY WHITE CHRISTMAS! Those are quite rare in the NW, so we are savoring every snowflake. As we sit by the fire, of course. (You can see more of our White Christmas here).
Today I wanted to share some of the photos we took around the house in the week leading up to Christmas. Hopefully you got to see our Christmas video (you can watch the full video here) but if you wanted to see the house in photos, this is the post! I'll do a separate post to share our snowy Christmas! It was quite a magical scene.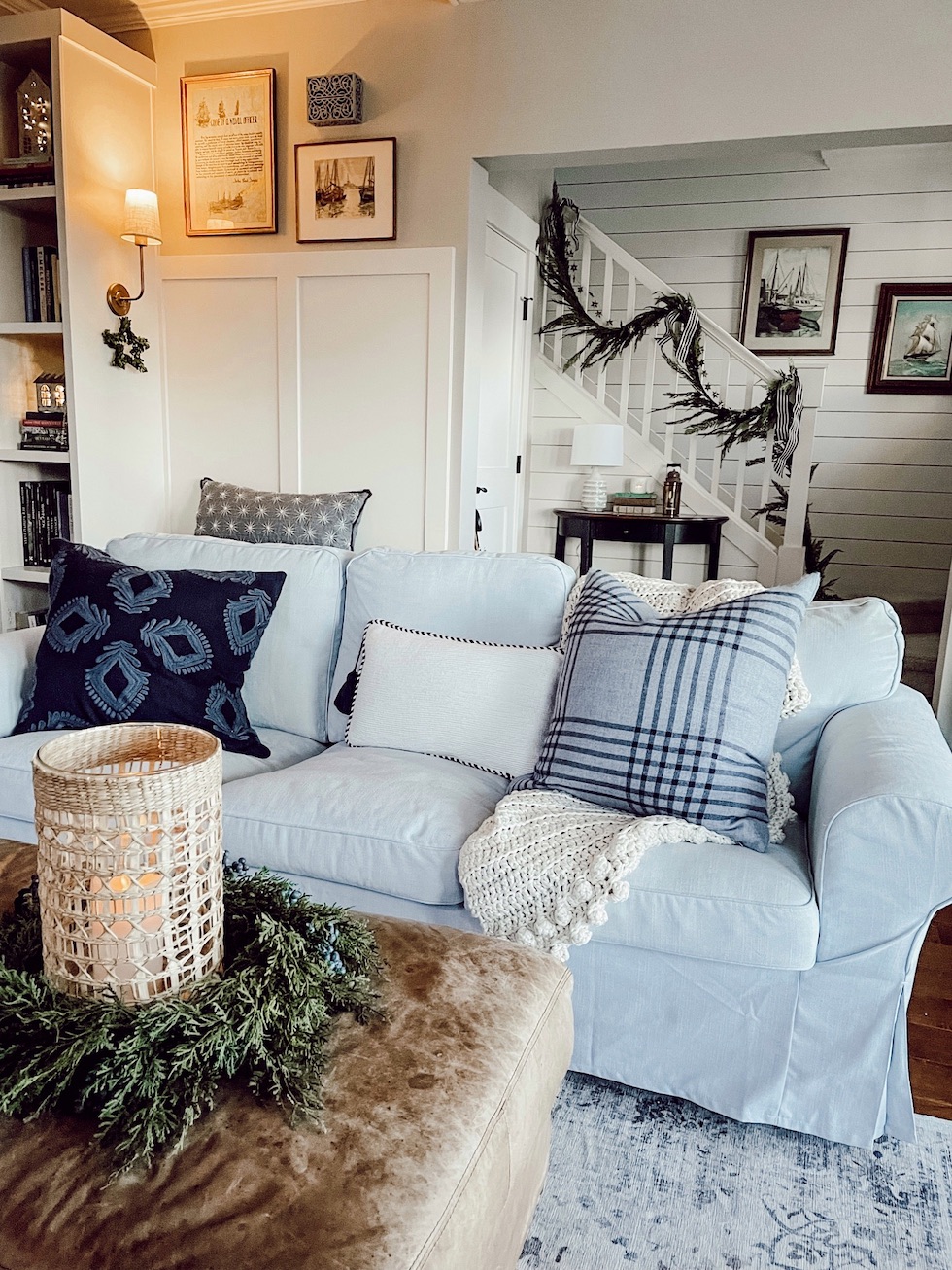 If you are just tuning in after being away for awhile or perhaps you're here for the very first time, WELCOME! I've been blogging here at The Inspired Room for 14 and a half years. The photos in this post are of our new home! We just moved here this fall, just in time to get ourselves cozy for Christmas.
This home is a dream-come-true, I've written about it HERE (see all new house posts here) and of course I'll be sharing more about it as the weeks, months and years go by! We have so many plans for this little house, we just adore it! It's going to be a fun year ahead as we continue to get settled and begin some big and small projects to make it our forever home.
So many exciting things ahead, but for now I just want to share out new home as it was on the week before Christmas! You will probably notice not every room is shown in this post or our video. We didn't decorate and photograph every room this time. Some years I do, some not. This year with just moving in and getting settled, that was enough for me!
If you want to see more rooms and how we are going to make this home our own (and a comfortable place for our family as well as for my parents, too!) stick around, I'll be talking about the plans for our kitchen, dining room, let you in on some plans for an addition to the home (!) and other updates that I think will be a lot of fun!
I hope you'll follow along!
You can subscribe to my newsletter here so you won't miss out on our new projects and updates around the house!
Now, welcome to the cozy place we call home!
One of the reasons we love the house so much is its location. We moved to a lovely island about 1.5 hours from our previous home in Seattle. We loved our old home, but it became clear to us that it was the season to move on. We found a charming little house with a breathtaking view of other islands and the sea as well as the most charming "Nantucket vibes" neighborhood. If you've followed me for awhile, you'll know that those two elements are unbelievable dreams come true for me! I can't stop pinching myself that I get to live here. The past two years were a bit rough so to end this year getting settled into such a beautiful place is truly an unexpected gift.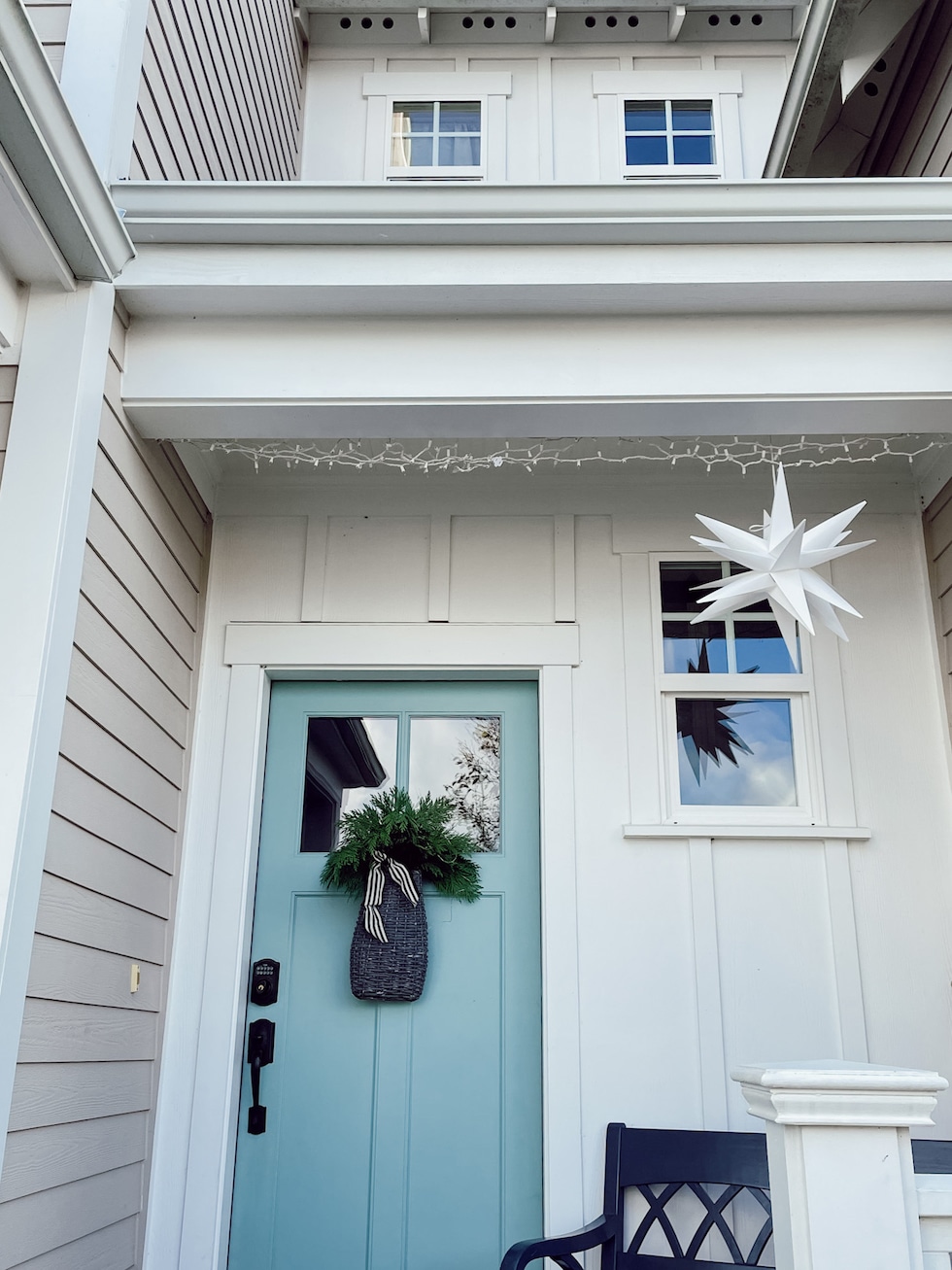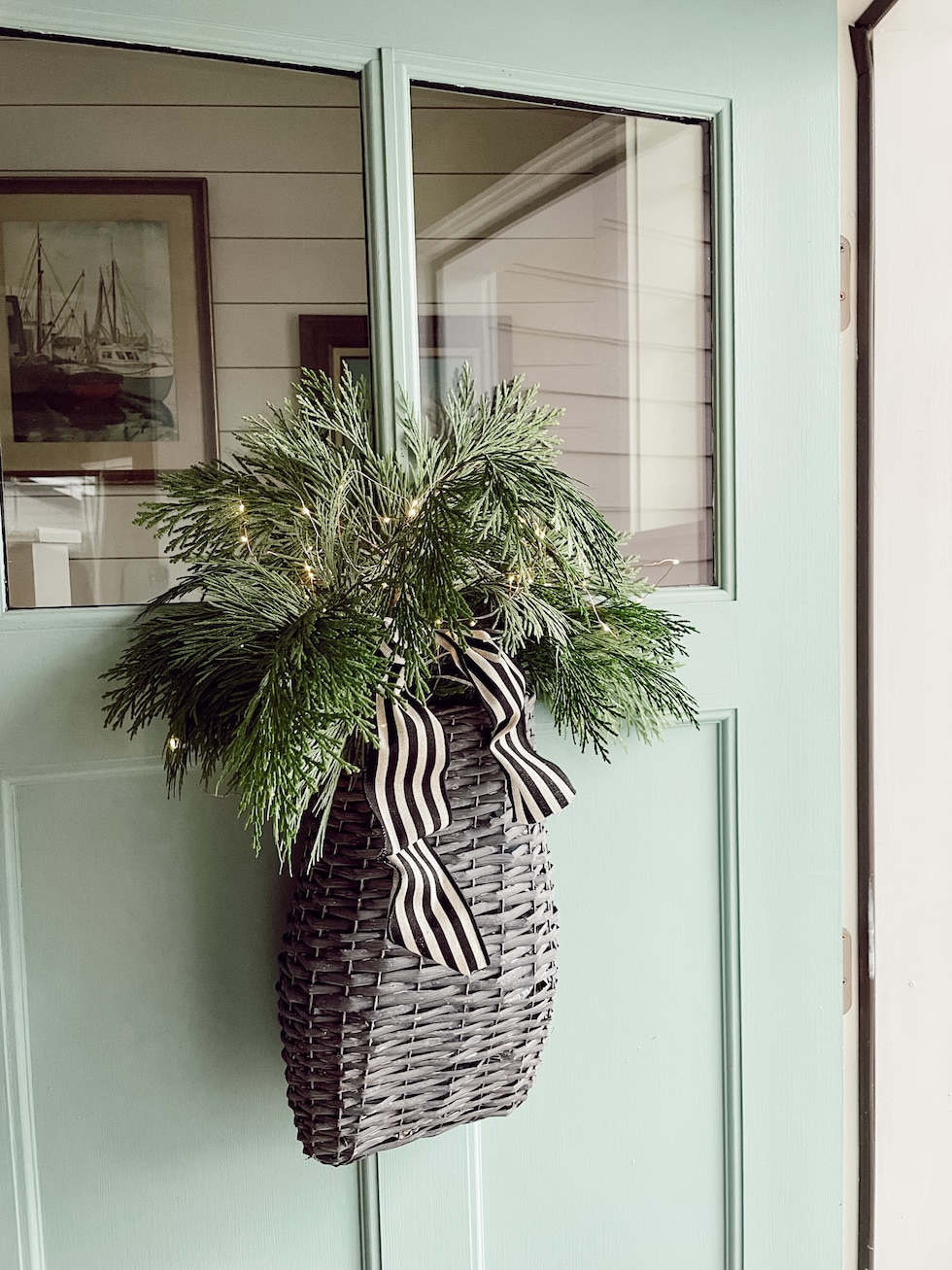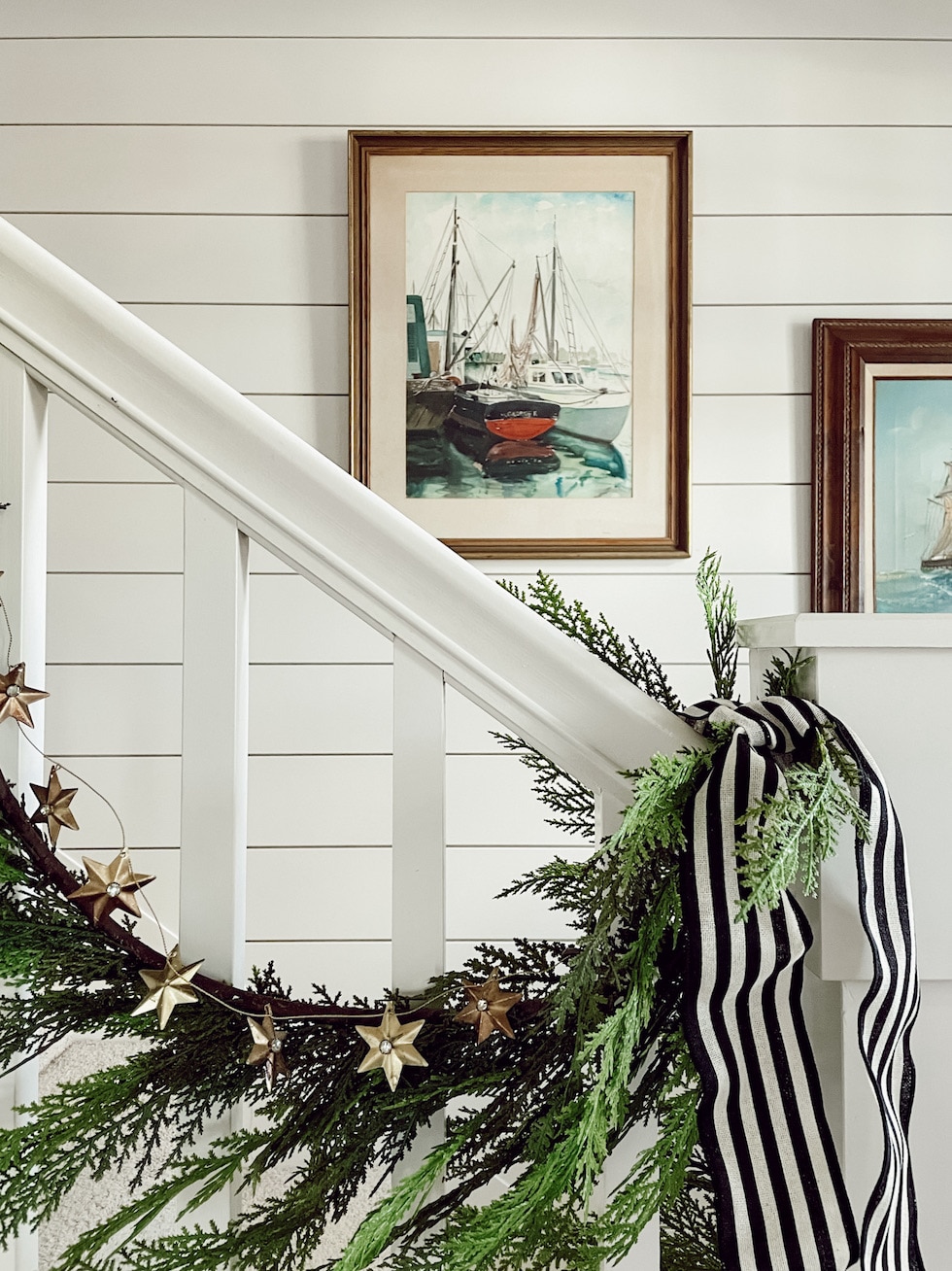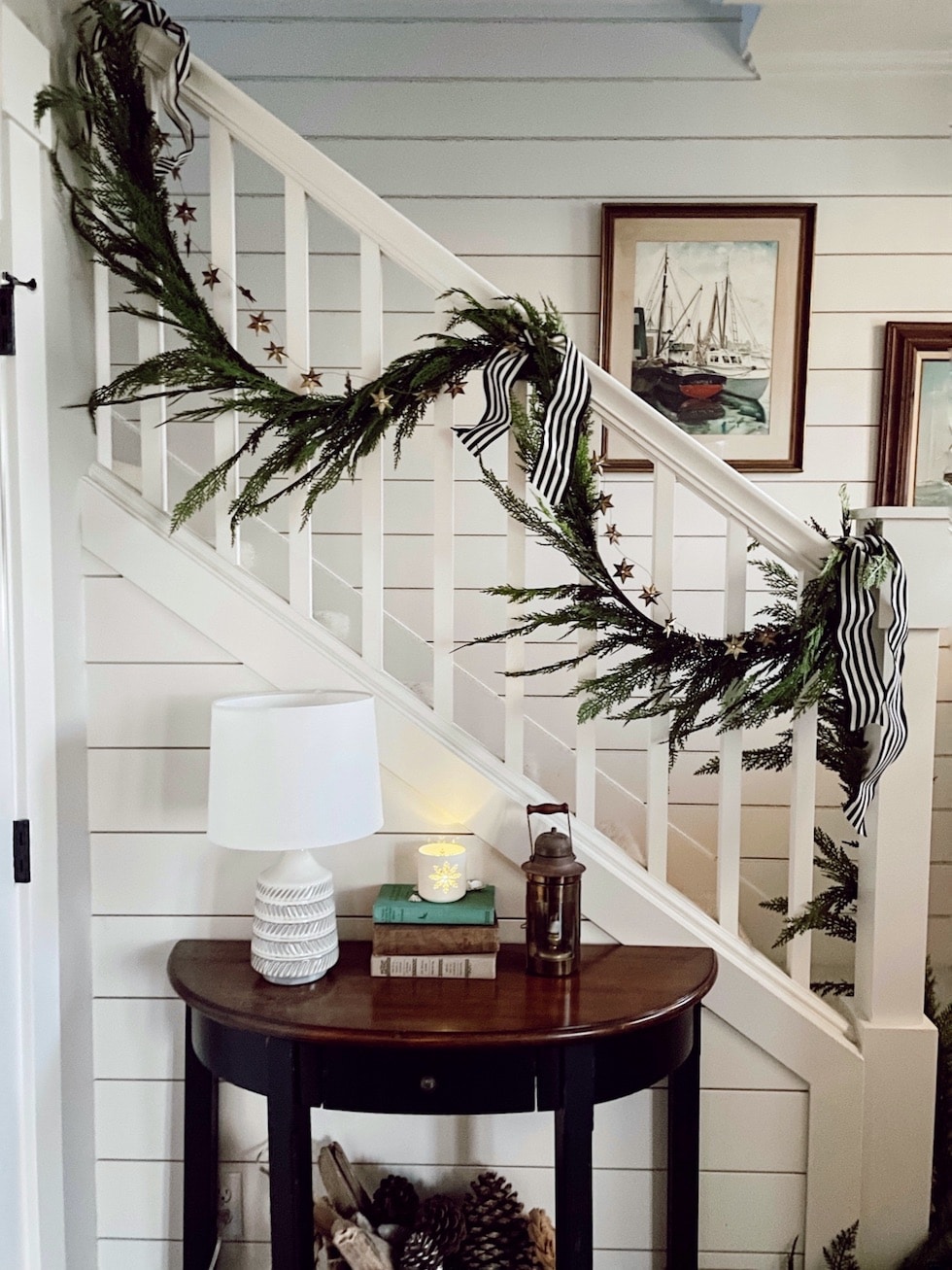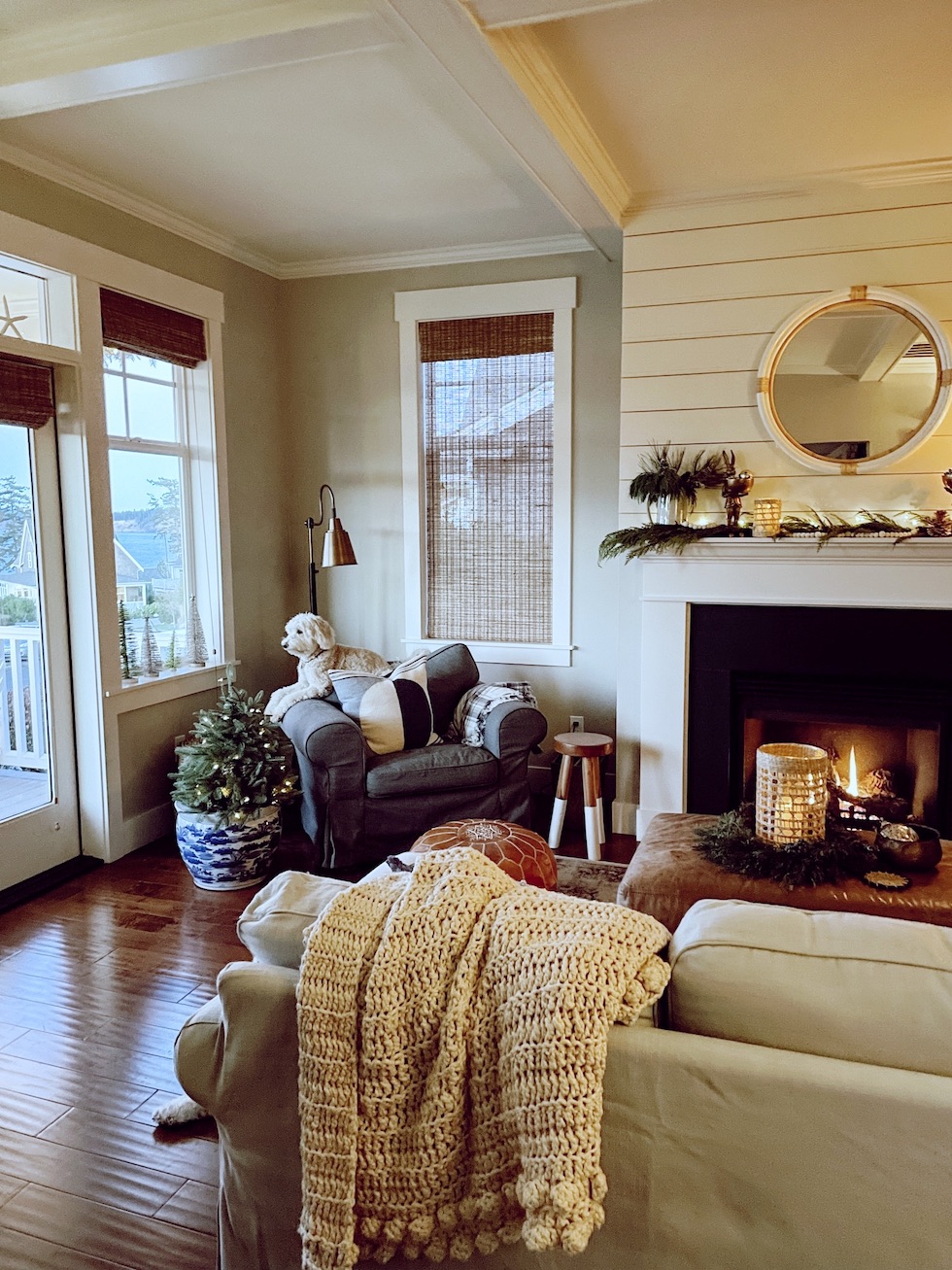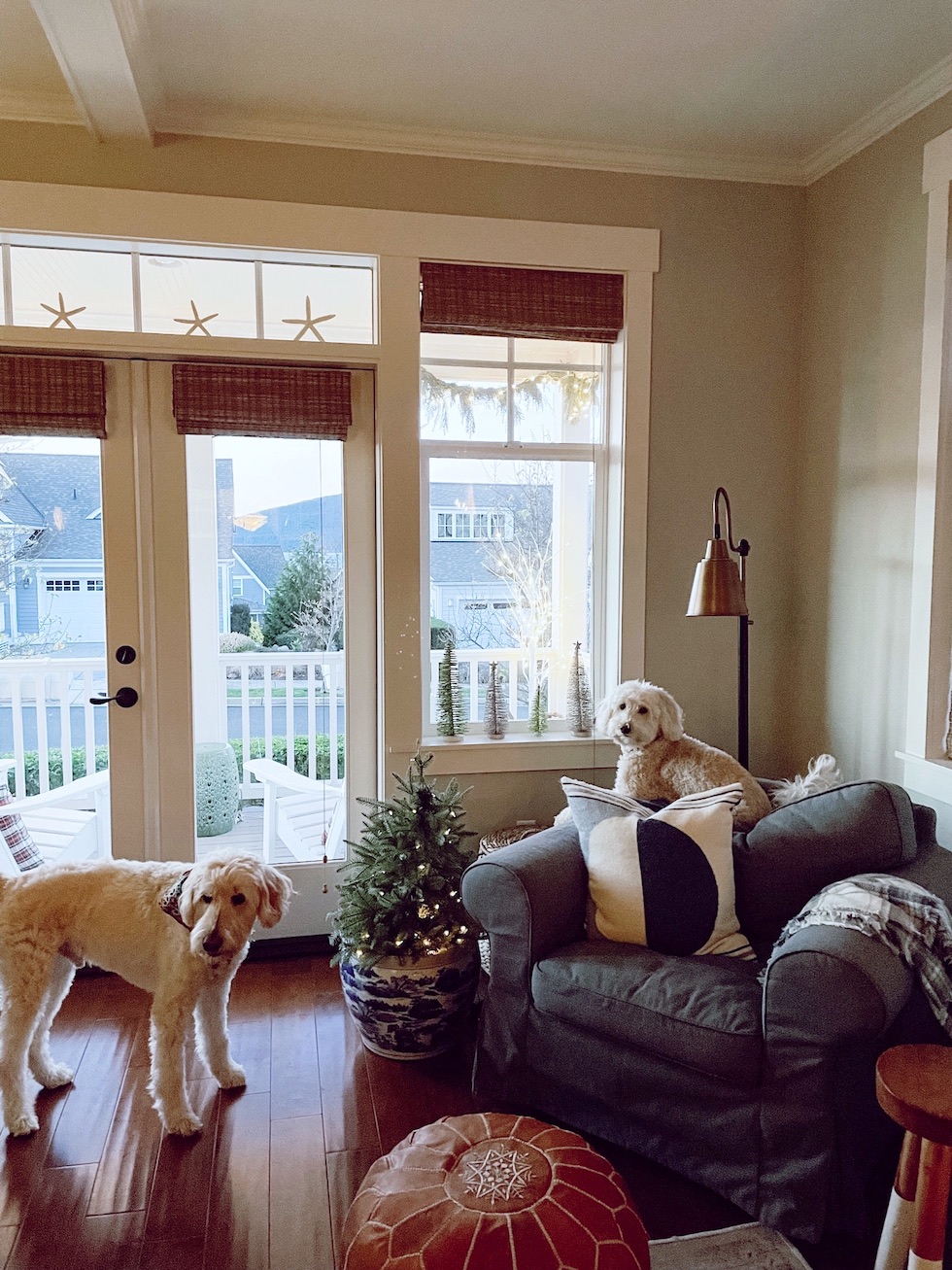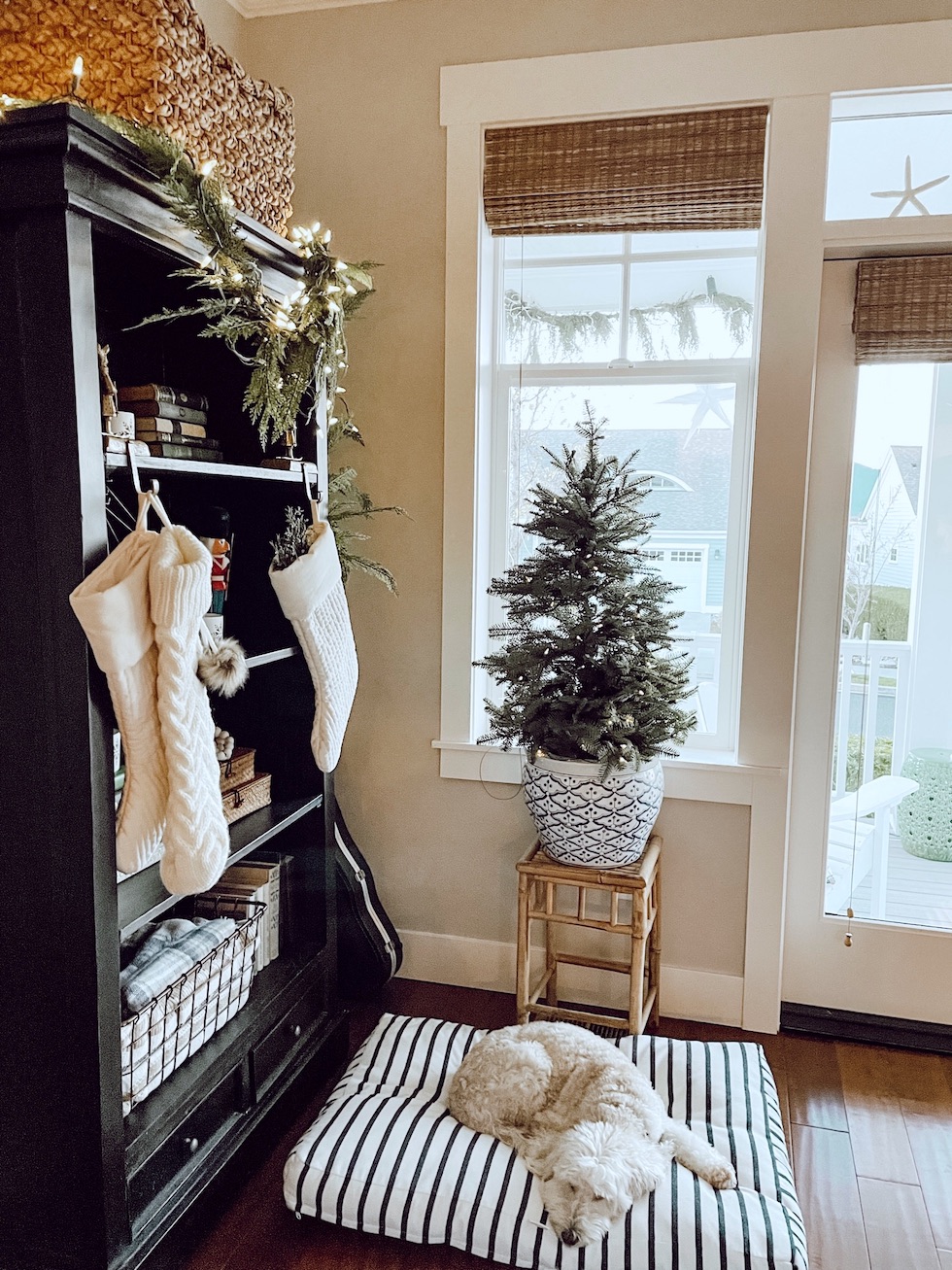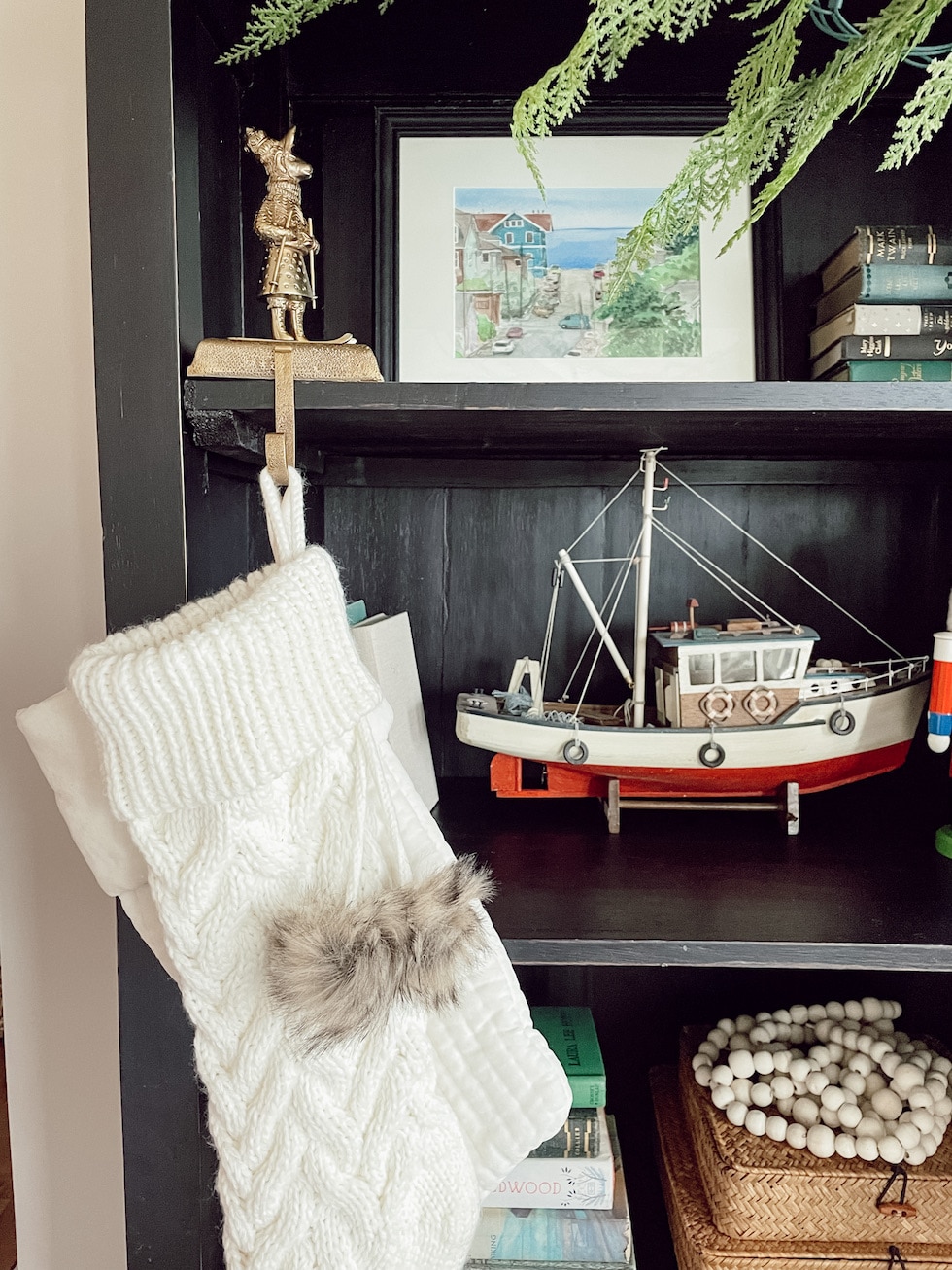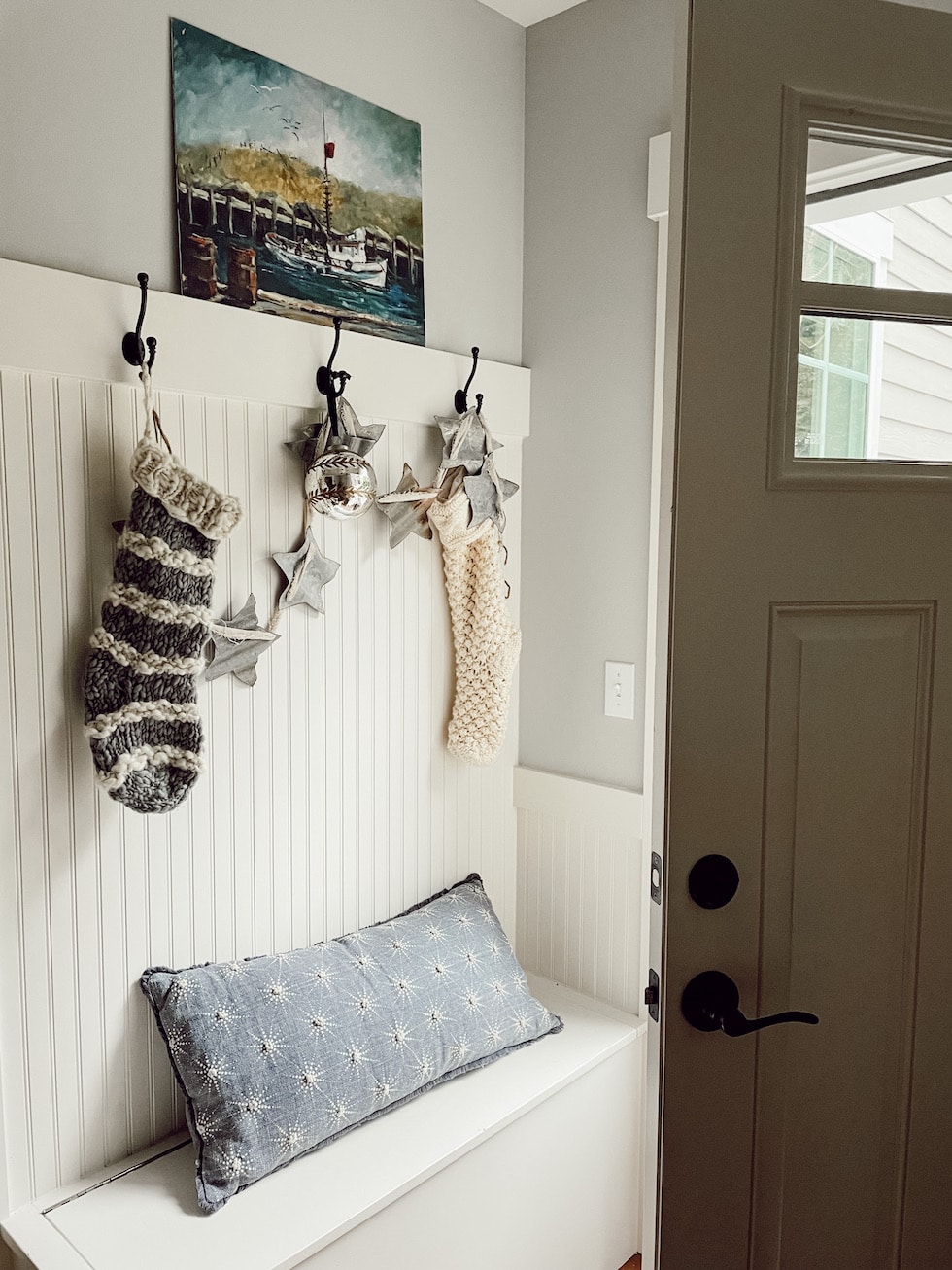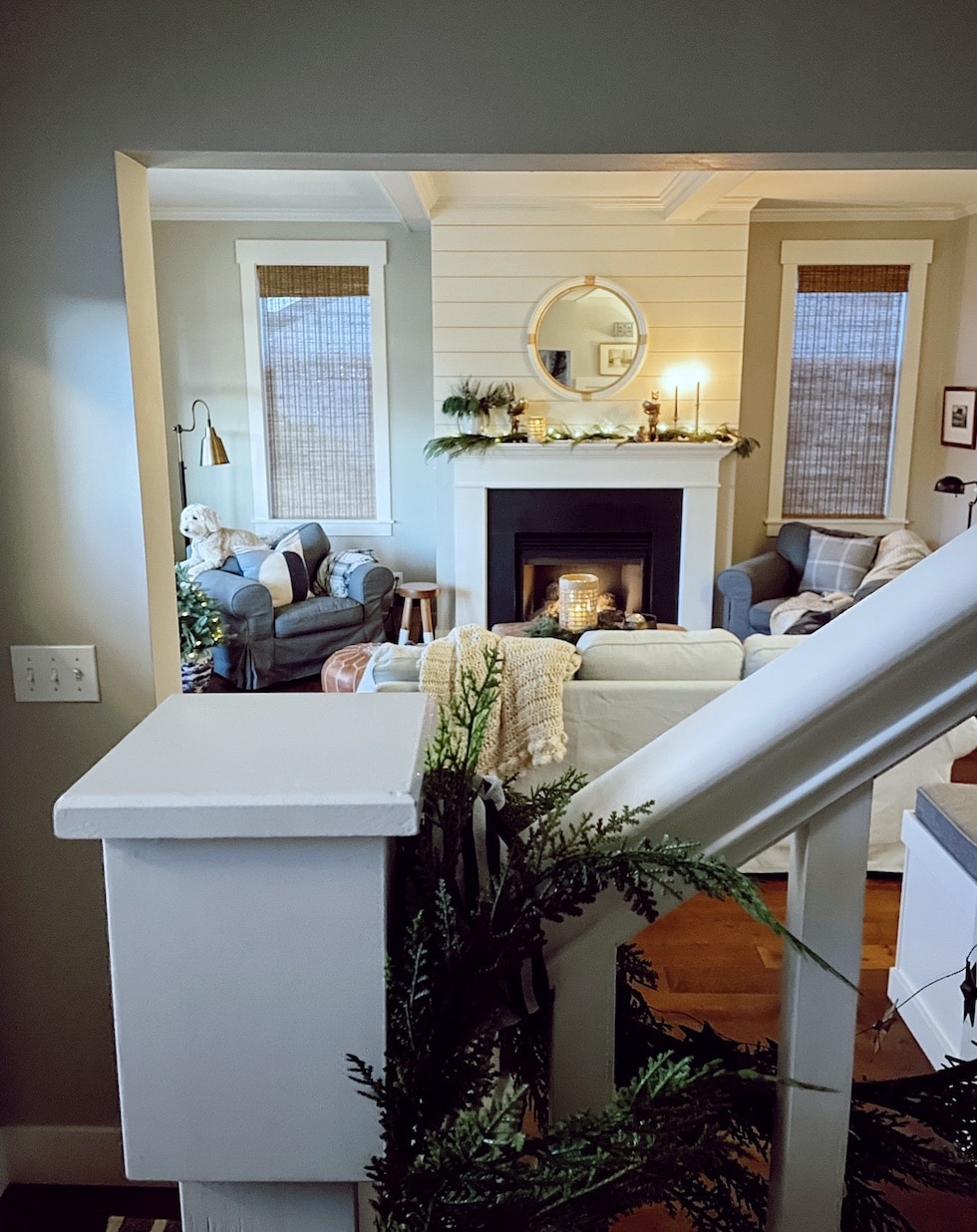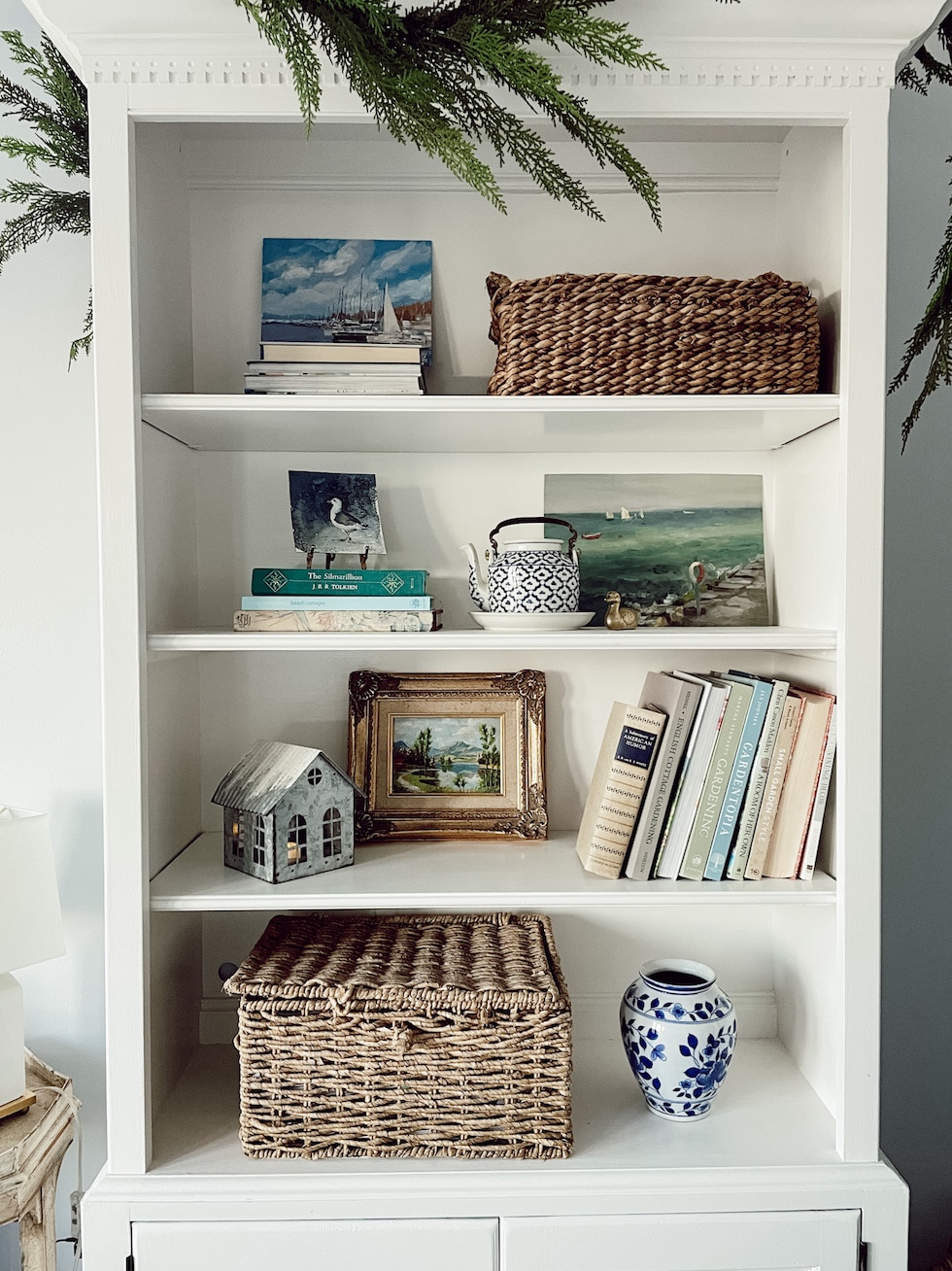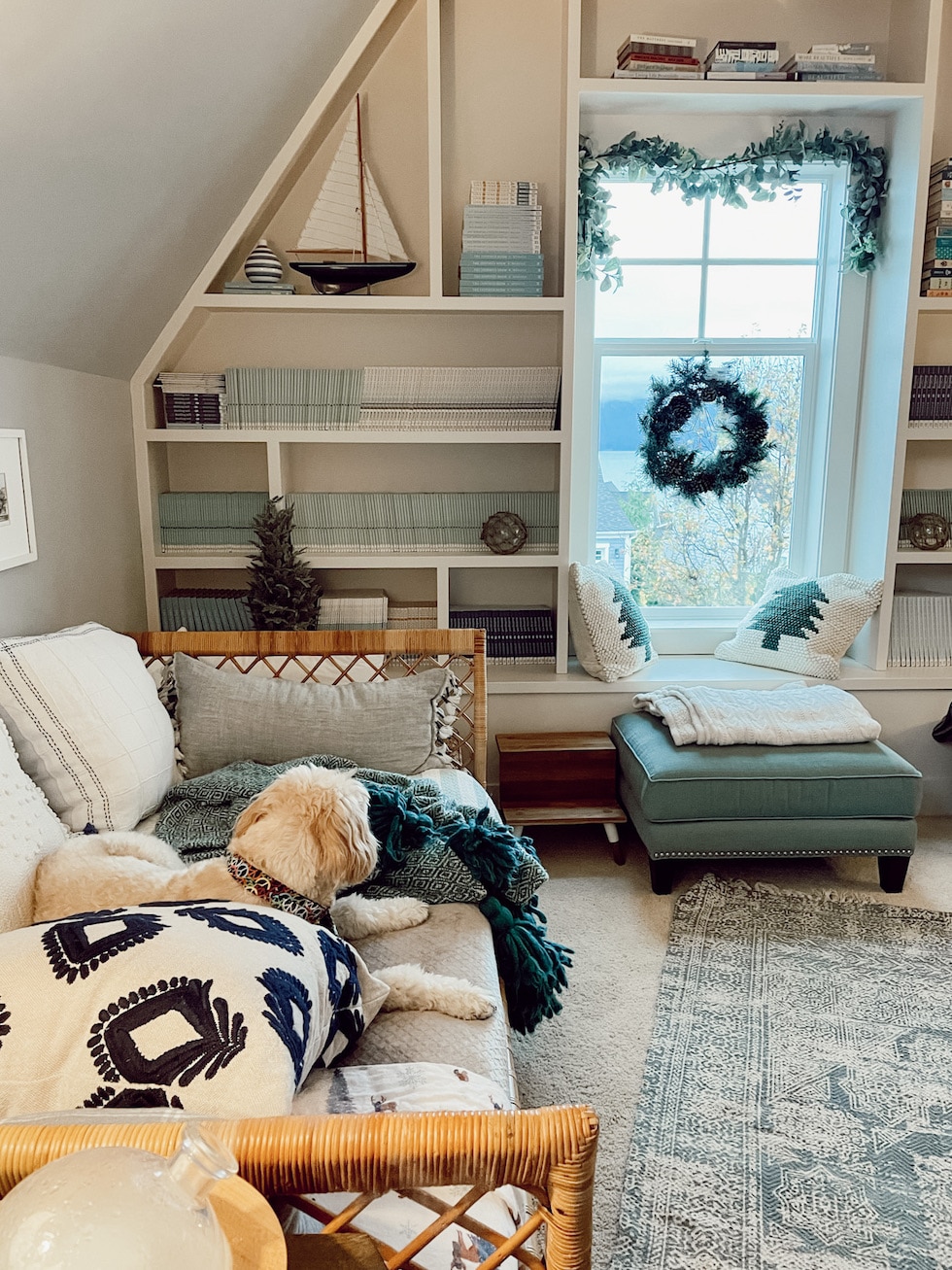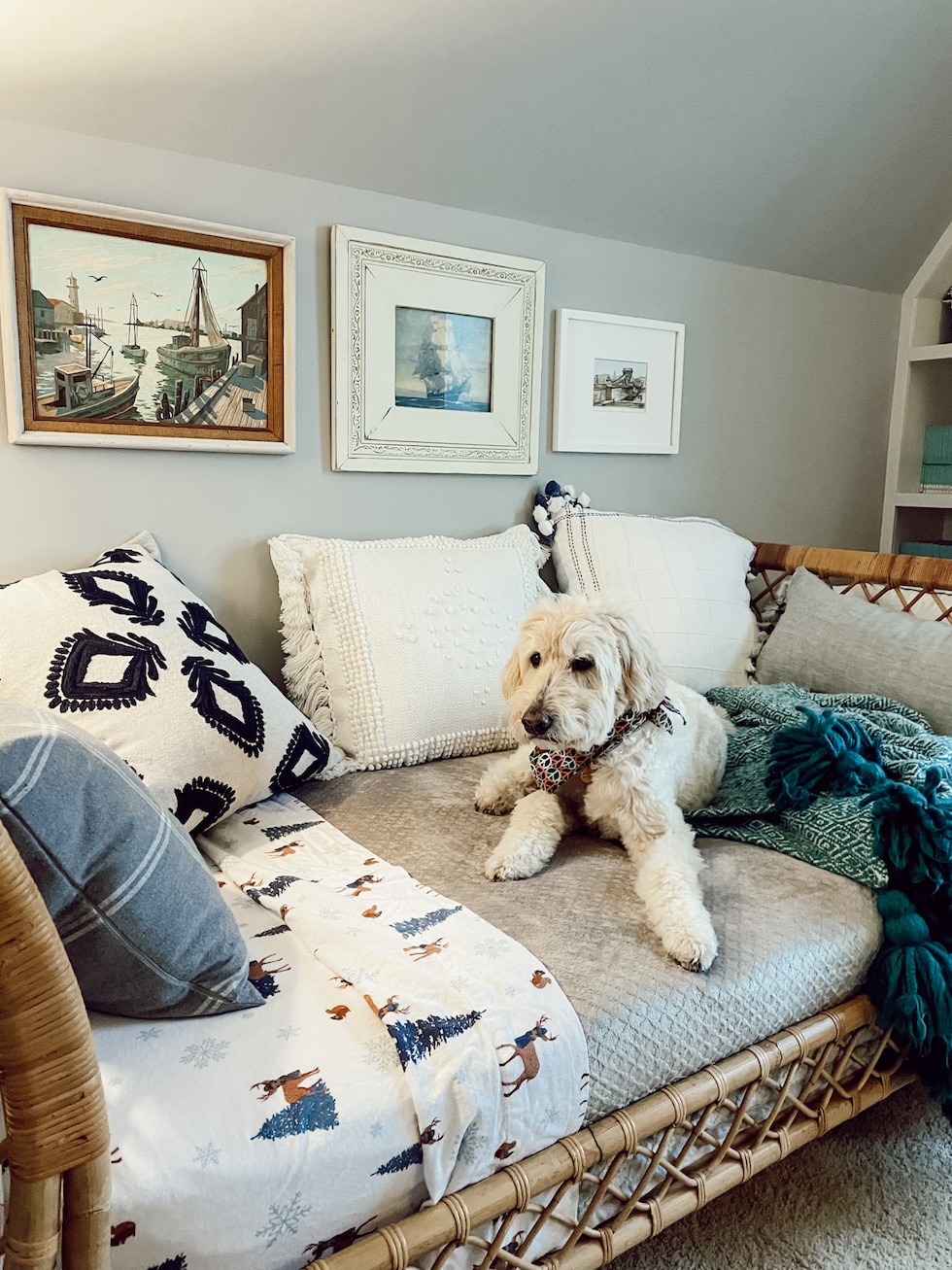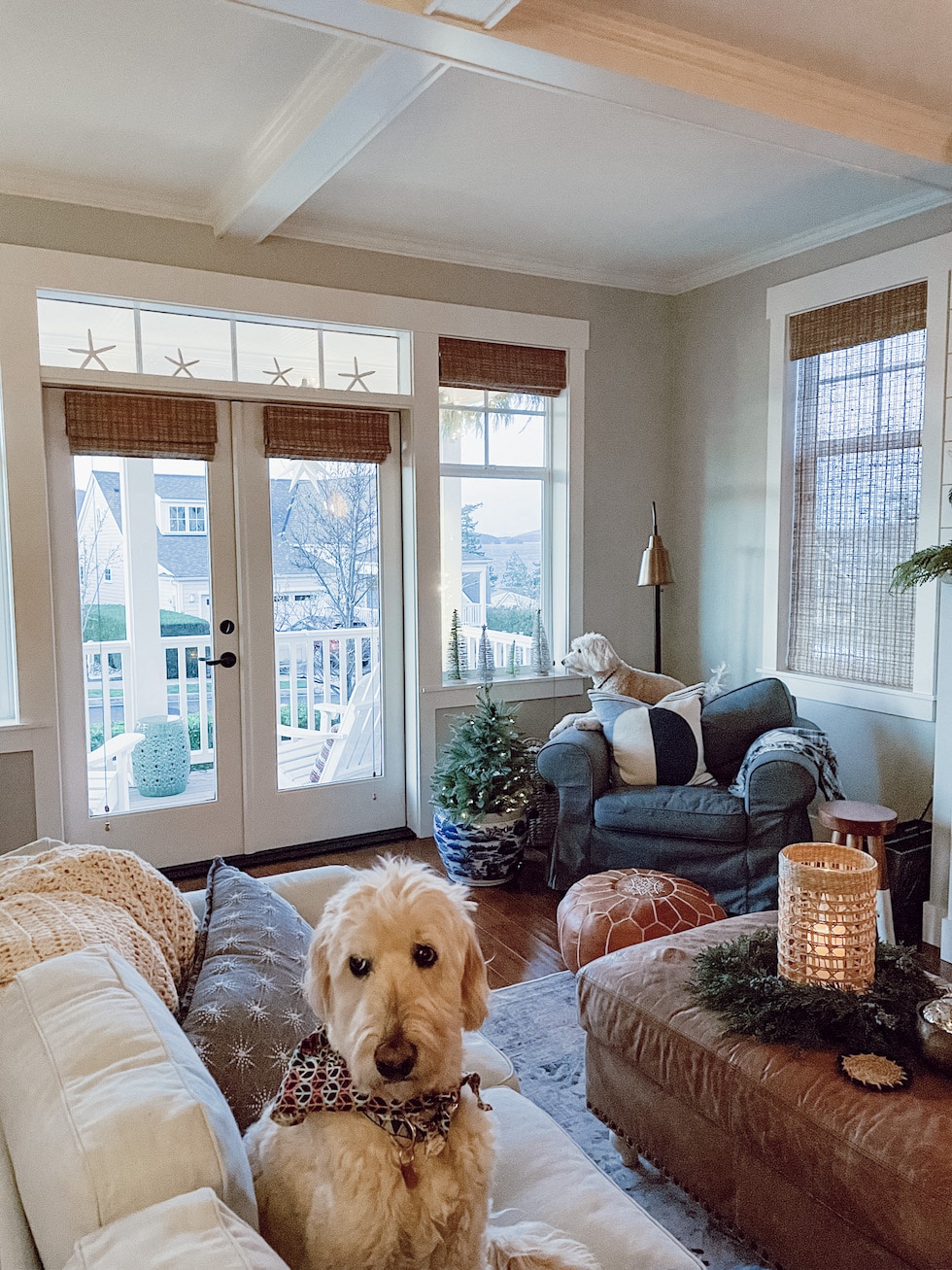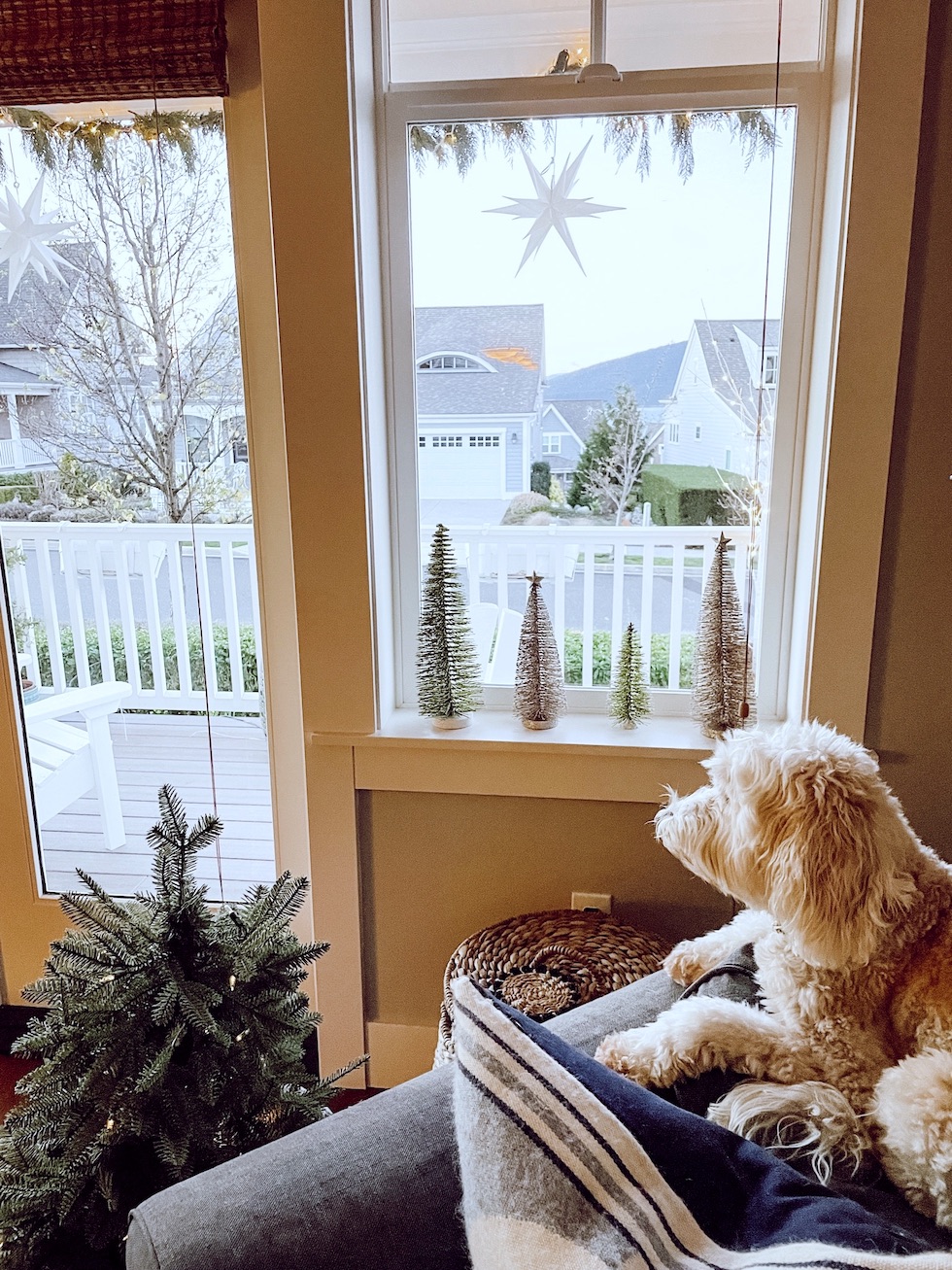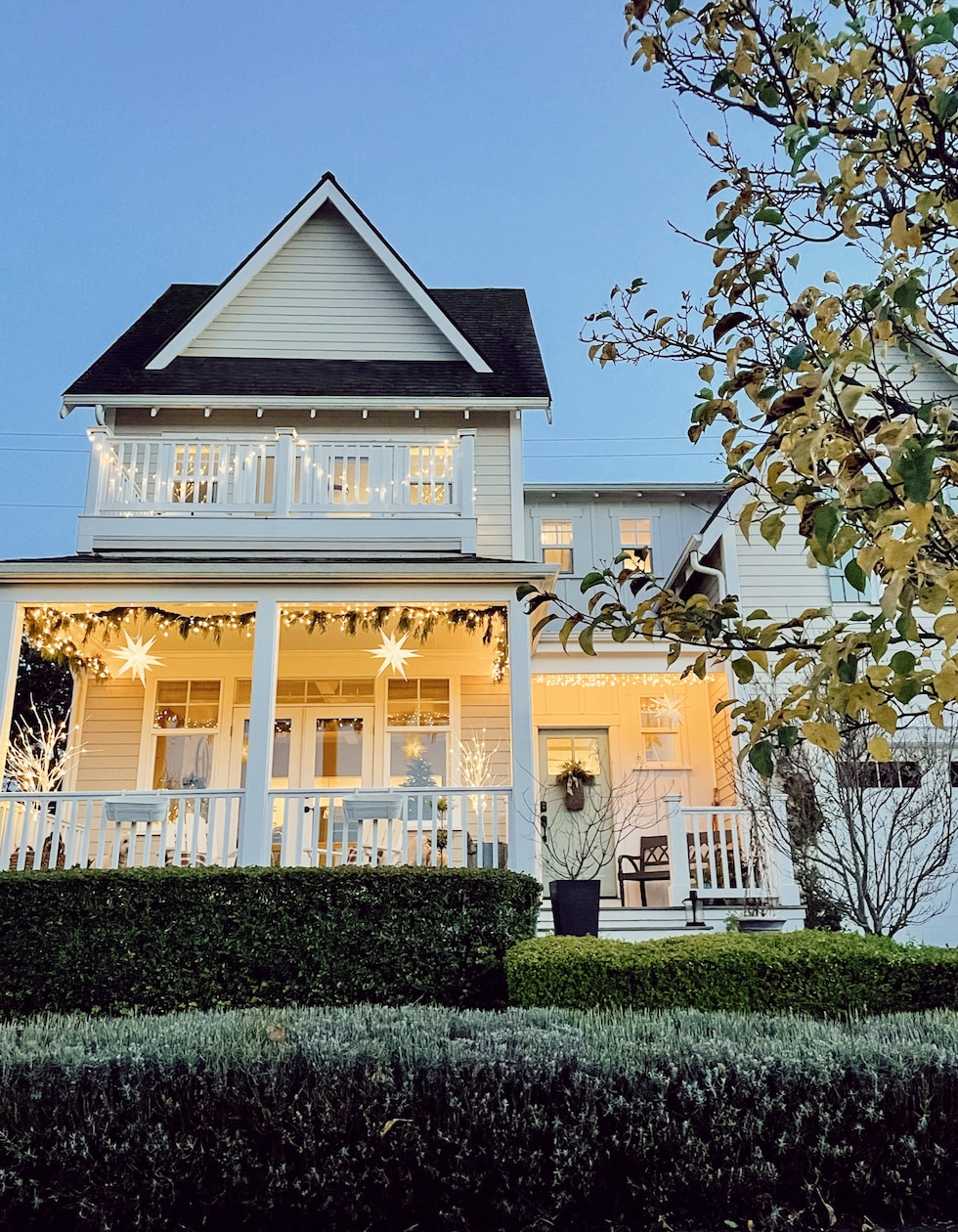 Christmas blessings to you! If you'd enjoy seeing our snowy white Christmas, you'll find it here!
If you missed our Christmas video, you can watch it here!
---


---
Find sources from my home and more of my latest decor finds in my shop here.
---
You can follow along with all our family's Instagrams below:
The Inspired Room // Kylee // Courtney // Jack the Goldendoodle // Doodles at Home
---
Click HERE to subscribe to my free newsletter!
Click HERE to follow The Inspired Room on Facebook
Join my free Facebook community here (ask decor advice, share your home and get inspired!)