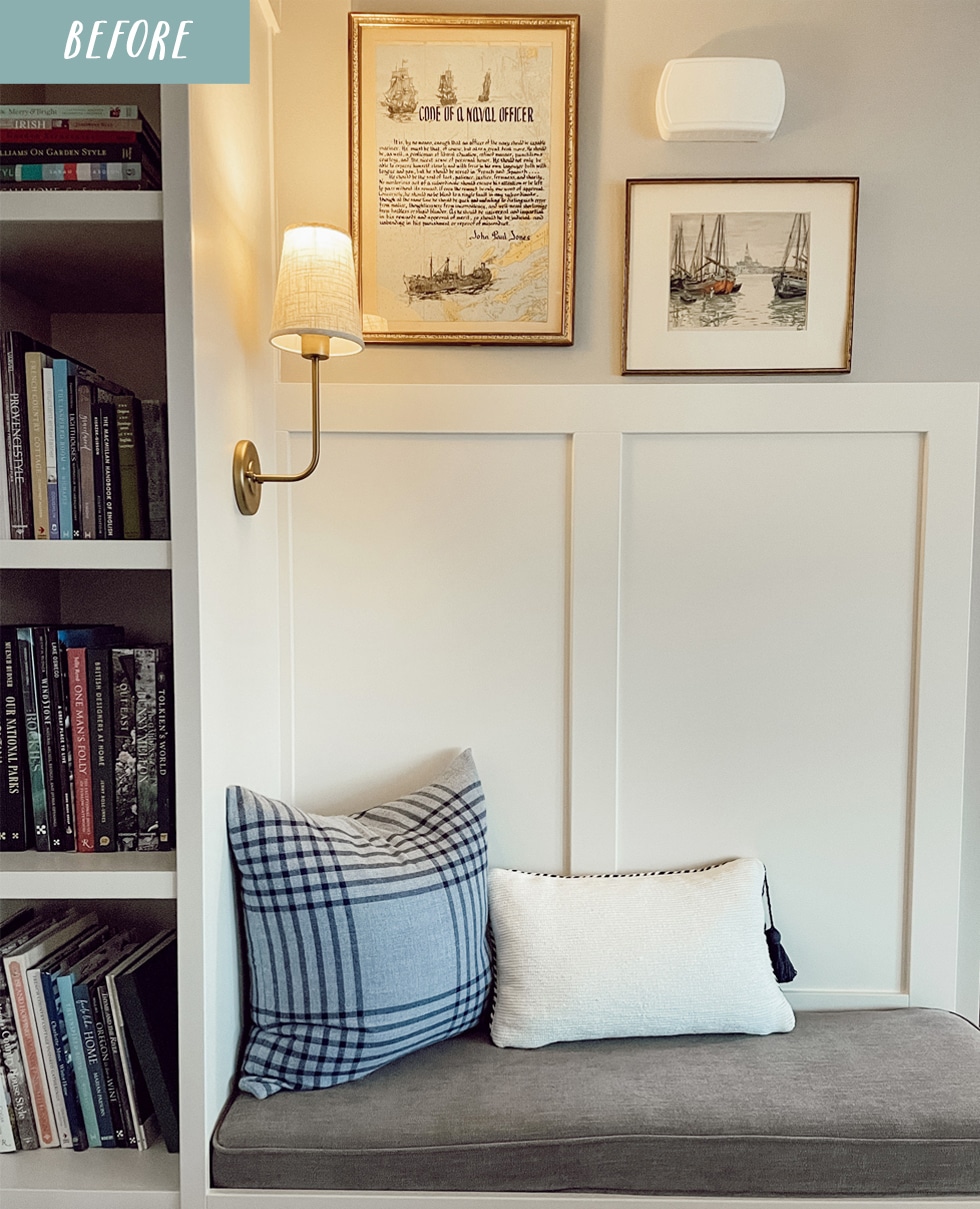 One of the projects we have on our "someday list" is to hire an electrician as we plan to add some wall sconces throughout the house (see our immediate solution for a wall sconce with a battery operated bulb in THIS POST). We also were thinking to have an electrician move our doorbell.
In the meantime (or until I can come up with the right creative concealment for it!), we wanted to elevate the look of our plain doorbell cover. I thought about just painting the one we have the color of the wall but then thought it probably wouldn't offer the desired effect.
I didn't want to spend a fortune on anything but I was trying to find one maybe in brass, or something a little bit fancier. I really didn't see anything I liked. But when I found this decorative doorbell cover I thought it was worth trying! Much to my surprise, I think it's kind of cute! It's just decorative enough to seem intentional. I'd still rather move the doorbell, but now it doesn't seem as urgent.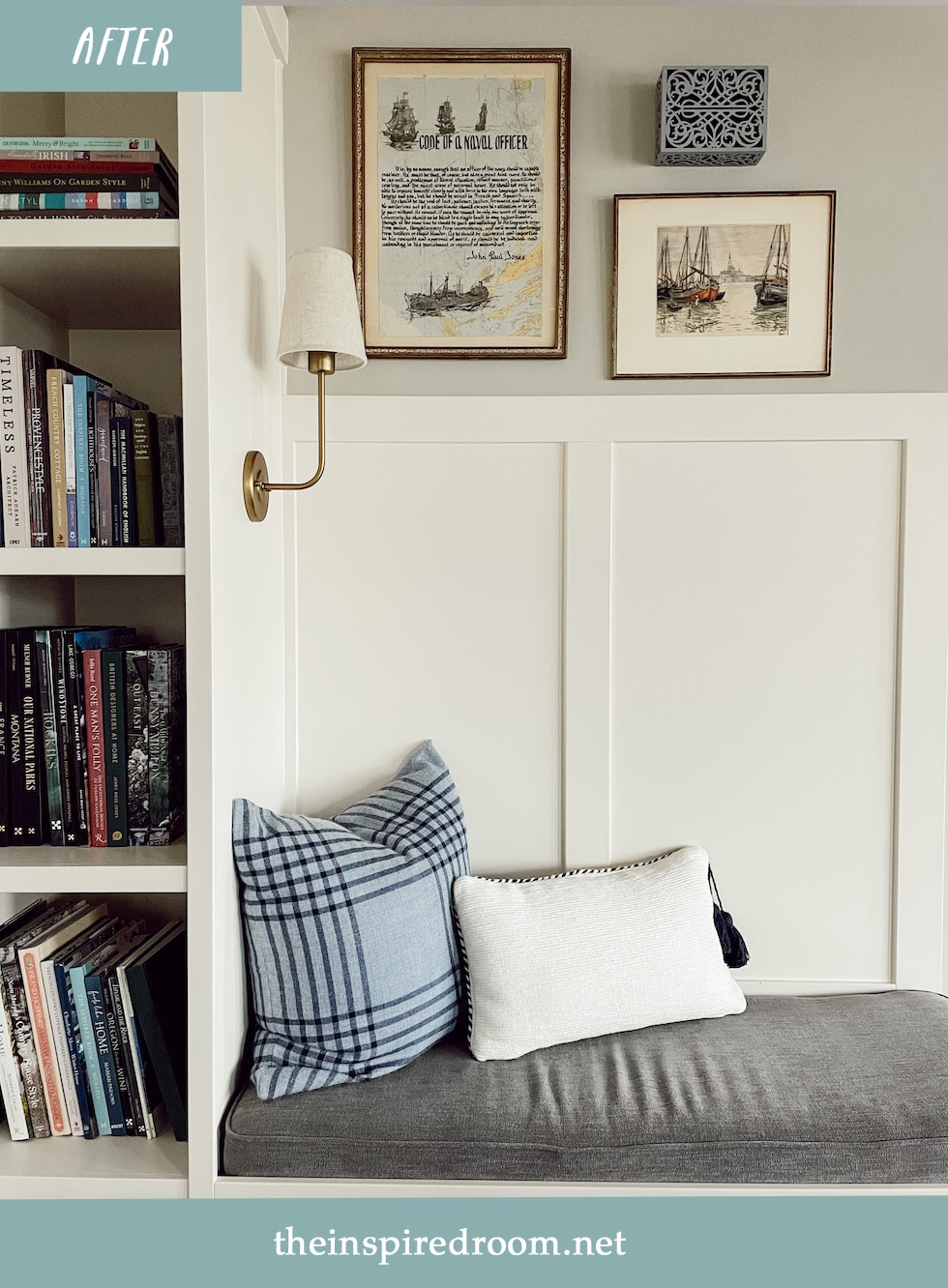 So if you have a boring plastic or just ugly doorbell cover that has been bugging you, too, maybe you'll be able to find a good way to conceal it. A decorative basket or artwork might cover it, or you could try one of these covers! It's the little details like this that just seem to finish off a space.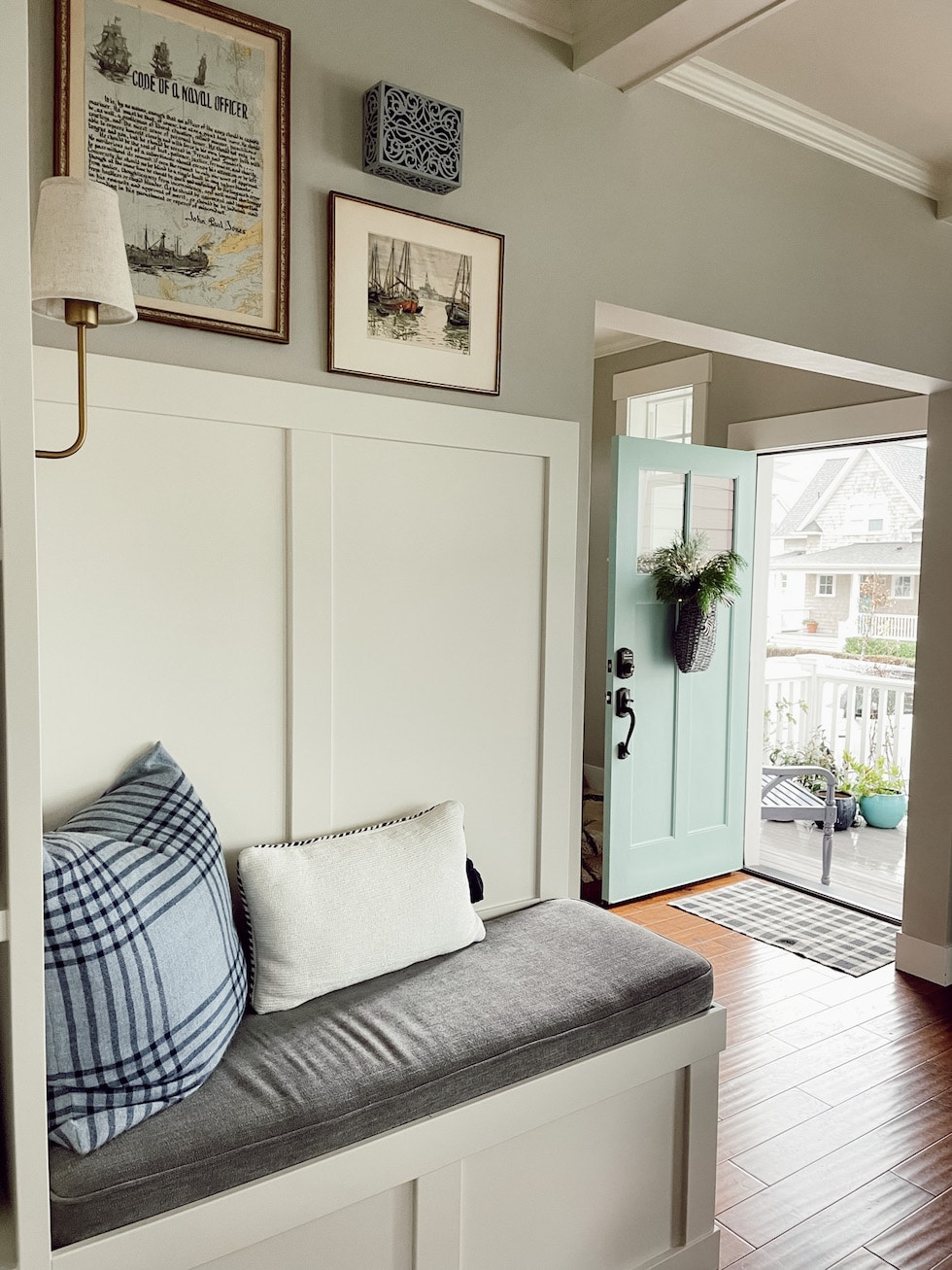 Related Posts:
Light Up a Dark Corner with a Wall Sconce (No Wiring Necessary)
My Dining Room candle sconces and battery operated candles
Pin the graphic for this post below for later!