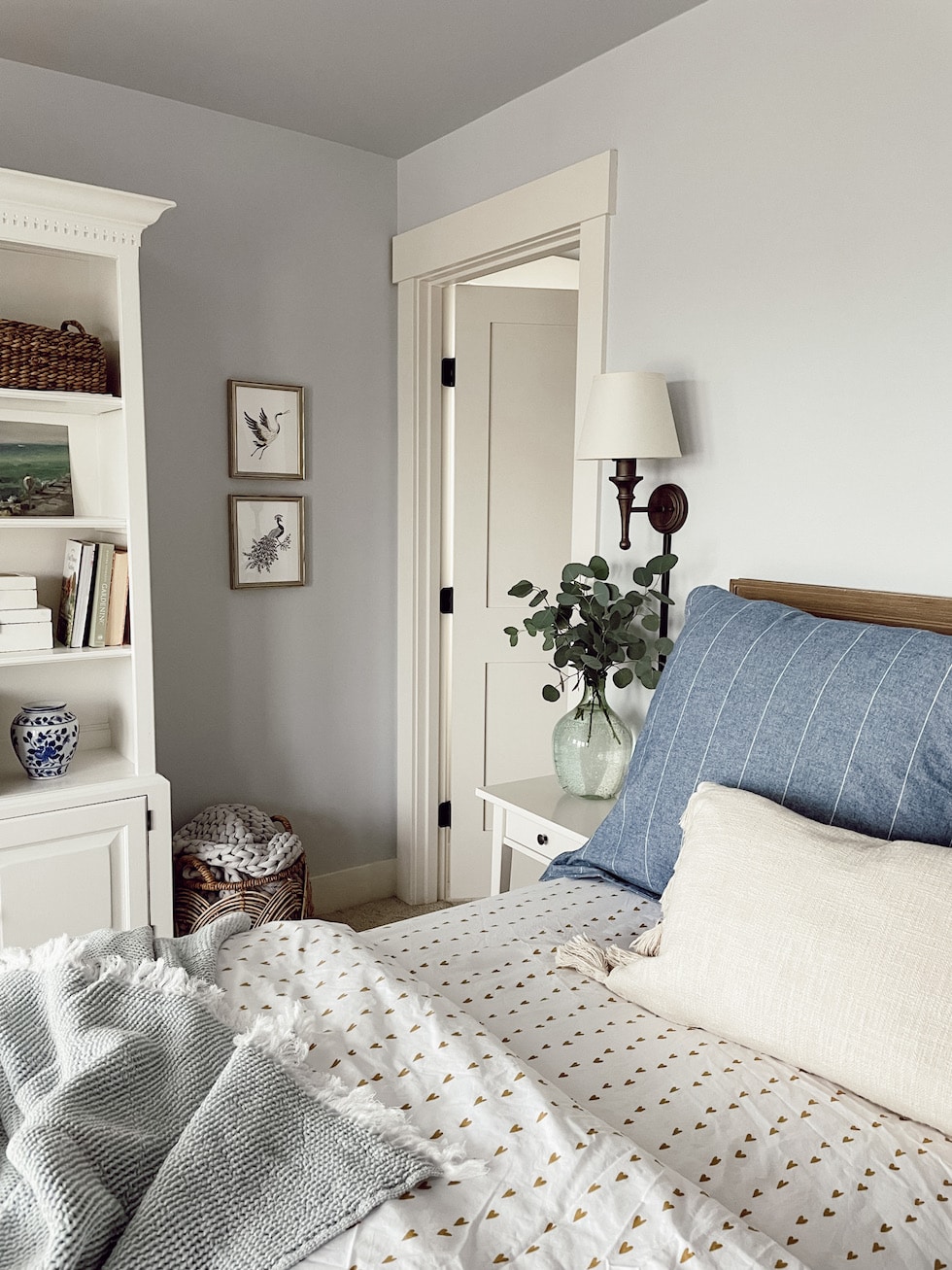 I am a big fan of making my bed every day. You've heard me talk about this daily habit a lot in all of my books and many blog posts over the years. It's a habit that makes a big difference in our daily life! So on that note, I'm really enjoying my newly refreshed bedroom. All month for A Lovely January I focused my energy on making our new room feel like home to us. We are thrilled with how these few simple changes transformed how we feel about our room.
As we are nearing the end of January, I wanted to share another recent update we made to our room –I bought these darling patterned heart sheets! Making my bed is a joy every day! WHY NOT have a little fun with the details of a room? Patterned sheets are a happy surprise as you pull down the covers each night, and every morning they just might inspire you to make your bed. I love seeing the pattern peeking out.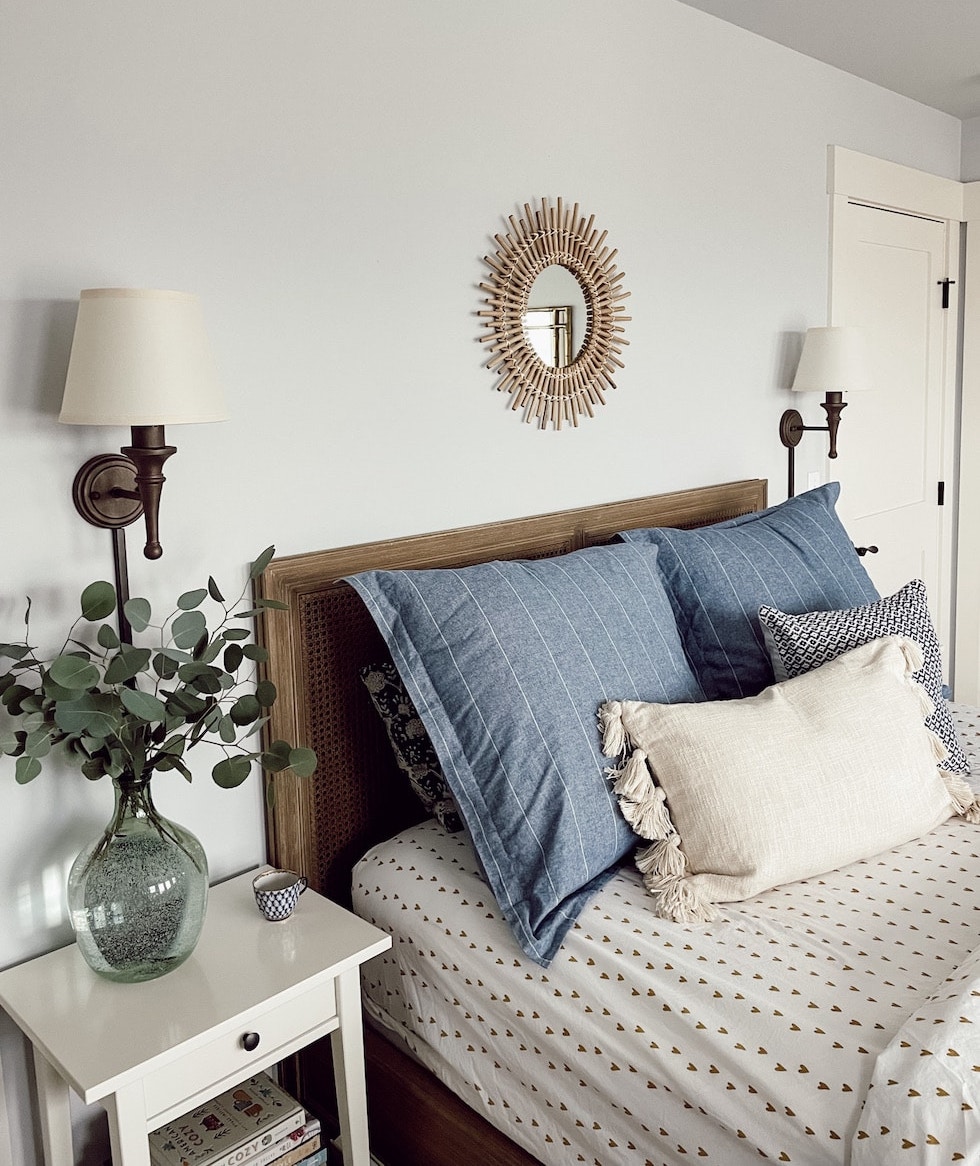 Now, I will say that I've also always loved plain soft white bed sheets, they go with everything and when it's all you have, you have less to store! So I do love the simplicity of that. I went through many seasons of life where we had one set of shams and a set of white sheets were almost all we used (by choice) on our own bed. It was one way I pared down and simplified. If that mindset brings you joy right now, embrace it. Do what makes you happy in your space!
When our kids were in the house I always bought them patterned (or whatever color) sheets they liked. It was easy to update the look of their room as they grew or their tastes or trends changed, without investing in trendy comforters or other decor they may not like long term. It was also a fun seasonal ritual to switch to patterned flannel sheets in winter and to a set of cotton sheets they liked for the summer.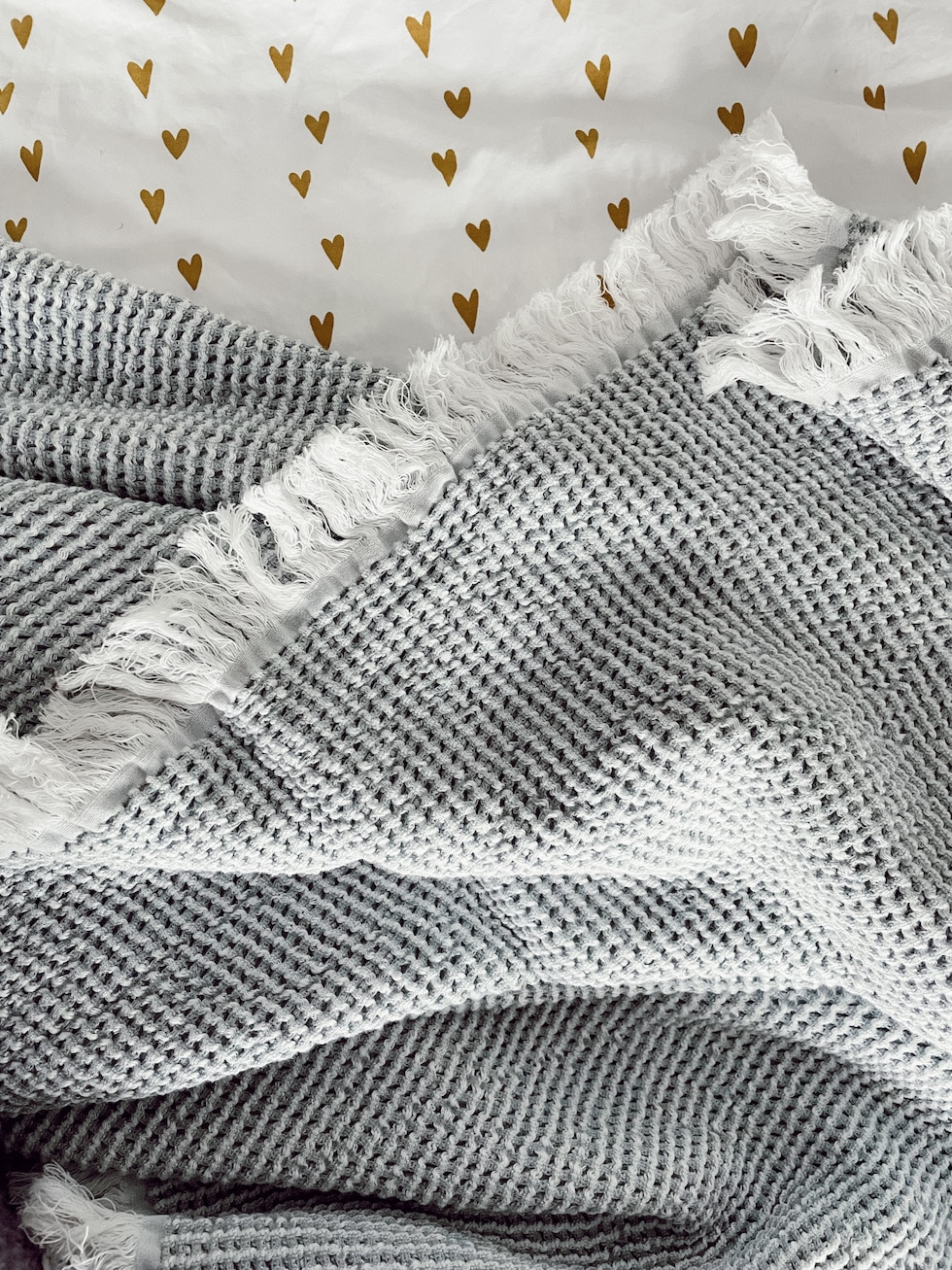 Now that our kids are grown and we're officially empty nesters, I've decided I'm going to have fun with patterned sheets for our own bed! I don't have much room to store linens in this house (we do not have a dedicated built in linen cabinet!) BUT I'm determined to make room for what I love (get it? Make Room for What You Love is the name of a book I wrote ha!) By the way, if you haven't read Make Room for What You Love, you can grab a copy here, and while you're ordering you might want to add my new book A Lovely Life as a pre-order, they won't change you until it ships!).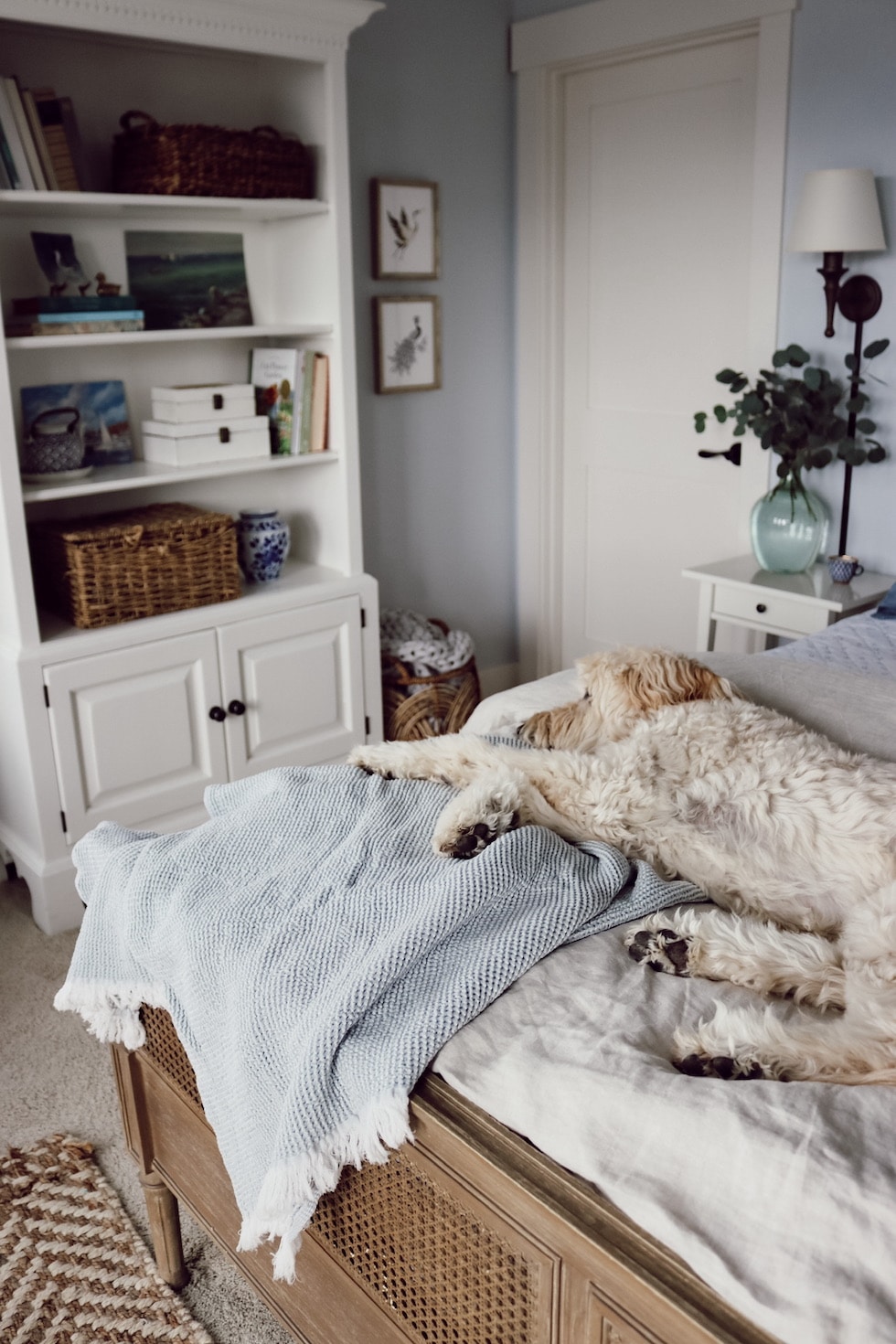 I choose to make room for what I love in my room this month because LITTLE THINGS like this BRING ME JOY! Mixing and matching my heart sheets with my striped shams and other bedding is another way to make my room feel like my own (well, OUR own!). It makes the room feel happy and makes ME feel happy, too.
Besides our rattan daybed in my office area (which I buy patterned sheets for as well!), ours is currently the only bed and only bedroom that I have in our new (smaller) house! So with a smaller space and less rooms, I will focus more creative energy on making seasonal changes in our room by mixing and match patterned sheets with quilts and shams.
I can share more on this another time but I made room for extra sets of sheets and shams right in the dresser in our room as well as in lidded baskets, so my mix and match options will be convenient.
Here are a few of the patterned sheets and shams I've bought for our bed or daybed over the past year or so (and some others I think are fun, too!) I can't wait to share more mix and match looks for the bed in the upcoming year!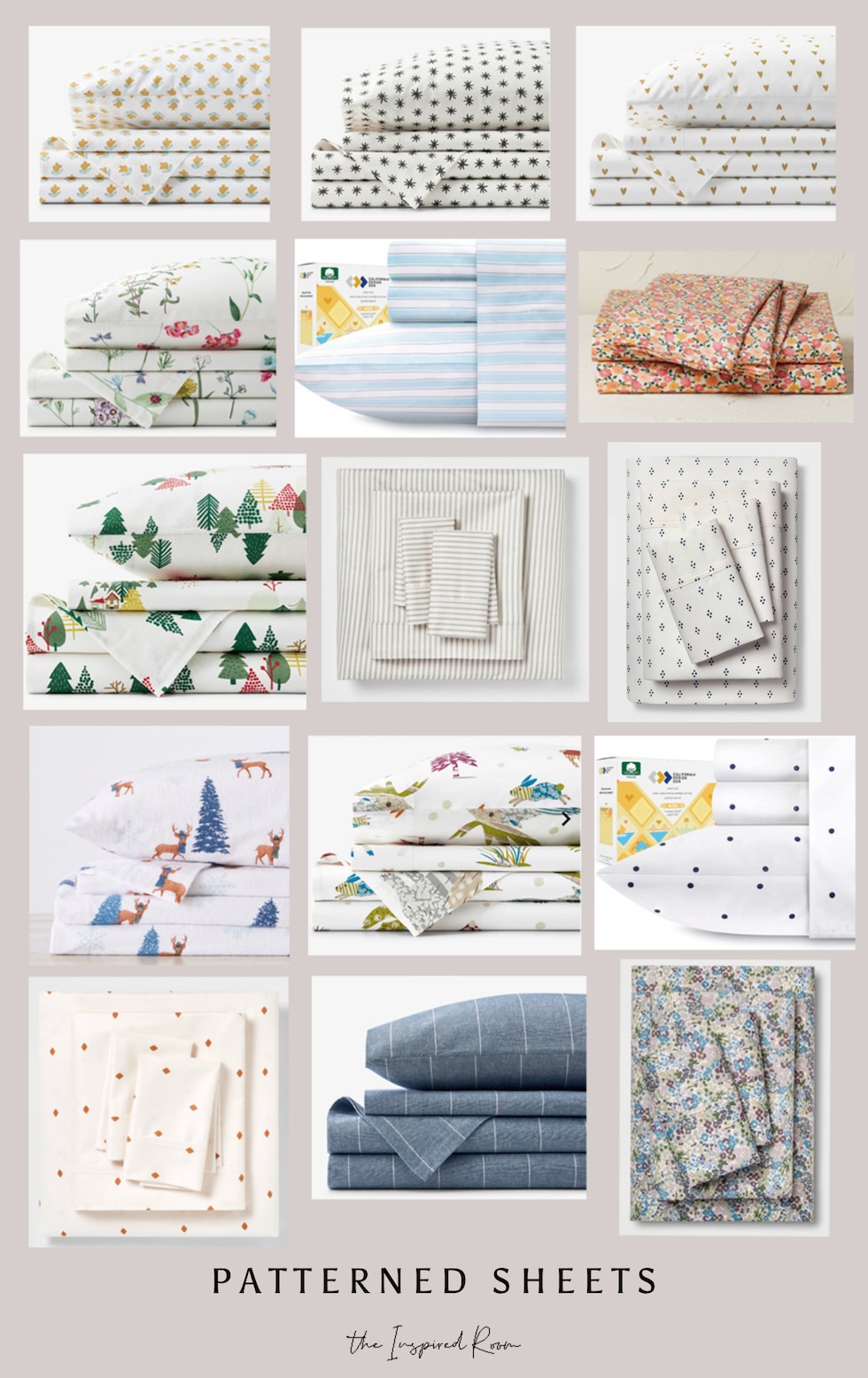 Sources for above:
Heart Sheets /// Green Tree Sheets /// Mini Star Print Sheets /// Mini Yellow Flower Sheets /// Wildflower Botanical Sheets /// Light Blue Striped Sheets /// White and Blue Dot Sheets (many pattern options) /// Polka Dot Sheets /// Holiday Flannel Deer and Tree Sheets /// Woodland Animal Sheets /// Blue Flannel Striped Sheets (multiple colors) /// Orange Diamond Sheets /// Gray and White Striped Sheets /// Pink and Orange Floral Sheets /// Purple Blue Green Floral Sheets
---
Scroll and click below for more patterned sheets:

---
Have you been enjoying working on a room in your home for A Lovely January? It's been so fun seeing many of you post in our free community group, I hope you'll pop in and share your progress there or tag me on social media @theinspiredroom so I can see.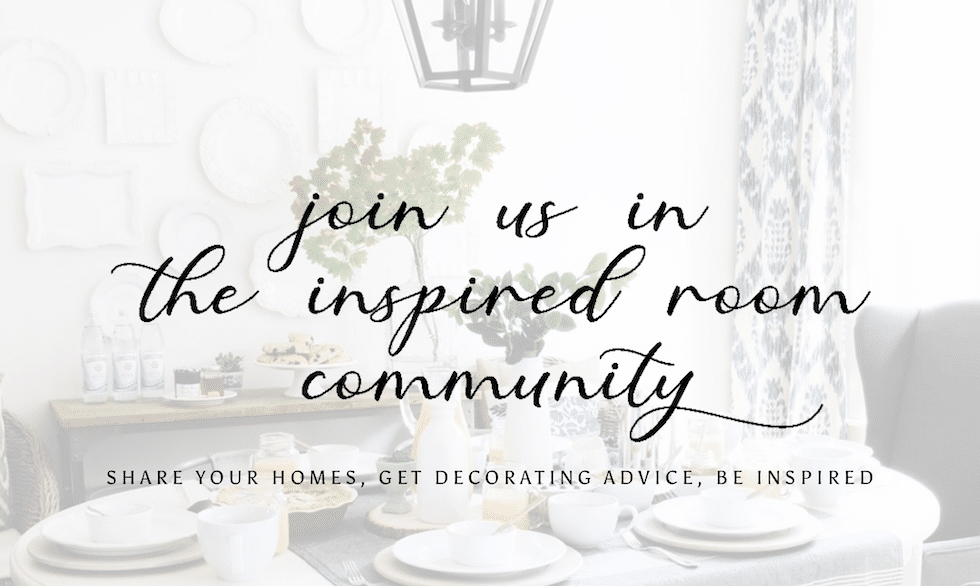 Join our FREE community group HERE.
If you missed my post on my most recent bedroom improvements, you can find it HERE.
SOURCES FROM THIS POST:
My heart sheets are HERE.
My blue striped flannel Euro Shams (also come in different sizes) are HERE.
My tassel pillow is HERE.
My fringed throw blanket is HERE.
My wall sconces are HERE.
My cane bed is HERE.
My bookcase is an old one with a paint makeover, you can read about it HERE (same one in my office two homes ago, shared here).
Paint color is Benjamin Moore Bunny Gray.
Find the rest of the bedroom and sources HERE.
Find more of my home decor sources and FAQ in my shop HERE.
---
I've really enjoyed having a 'focus' room for this month with "A Lovely January"! For February I've decided to continue with a focus since it's been so beneficial to my overall state of mind and home! But I'm excited for next month because while I'll continue my focus on improving my home, I'll also be focused on enhancing my daily routines.
I'll share how I create a more lovely life at home through what I call 'romanticizing routines"! I talk about that a bit in my new book A Lovely Life, so it will be fun to touch on what that means and how I utilize that concept to enhance my life next month. I'm looking forward to romanticizing my own routines at home in February, too!
Will you join me in romanticizing your routines at home in February, too?

You can pre-order A Lovely Life so you'll be the first to get it when it releases in May (you aren't charged until it ships, but it really helps authors if you pre-order, so I thank you in advance for your order!).