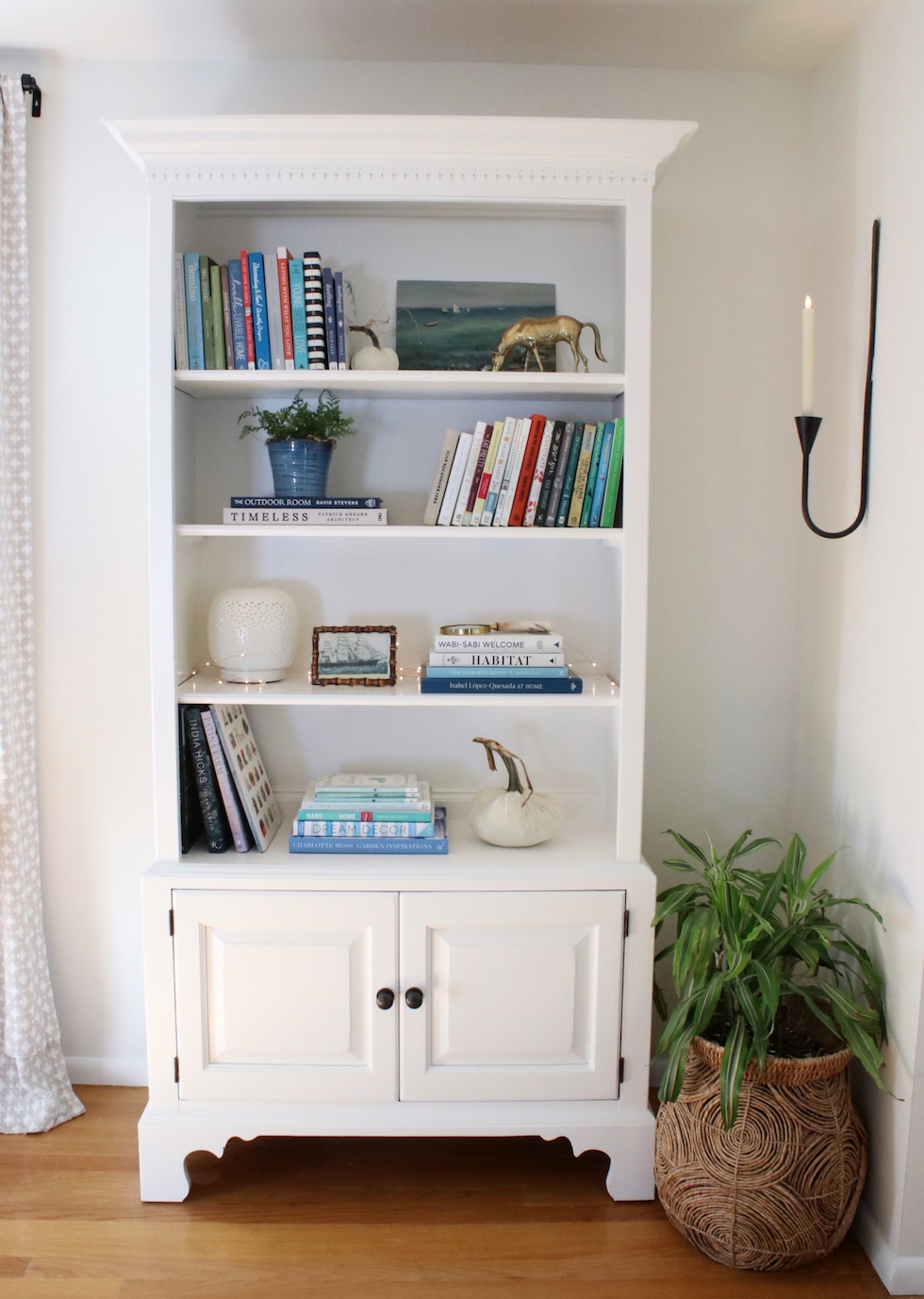 Don't you love how paint can transform just about anything? I mentioned a couple of days ago in this post that we had this bookcase in our last two homes but lately it has been just hanging out in our garage. It originally belonged to my dad and I believe he got it secondhand! We try to buy good quality and classic styles whenever possible so things tend to last a long time.
You might remember this piece from my navy office in our last house. I actually wanted to paint it way back then, but it just wasn't the right time to tackle it (instead I did an easier project and papered the back of it with maps to lighten it up)!. You can see that here.
We're slow, but eventually we get to projects, hahahah. Painting a dark wood cabinet white is a commitment and it takes awhile, so it had to be the right time to do it. We didn't use chalk or milk paint on this one, my husband painted it with many layers of good quality paint to cover it thoroughly.
Here was the before!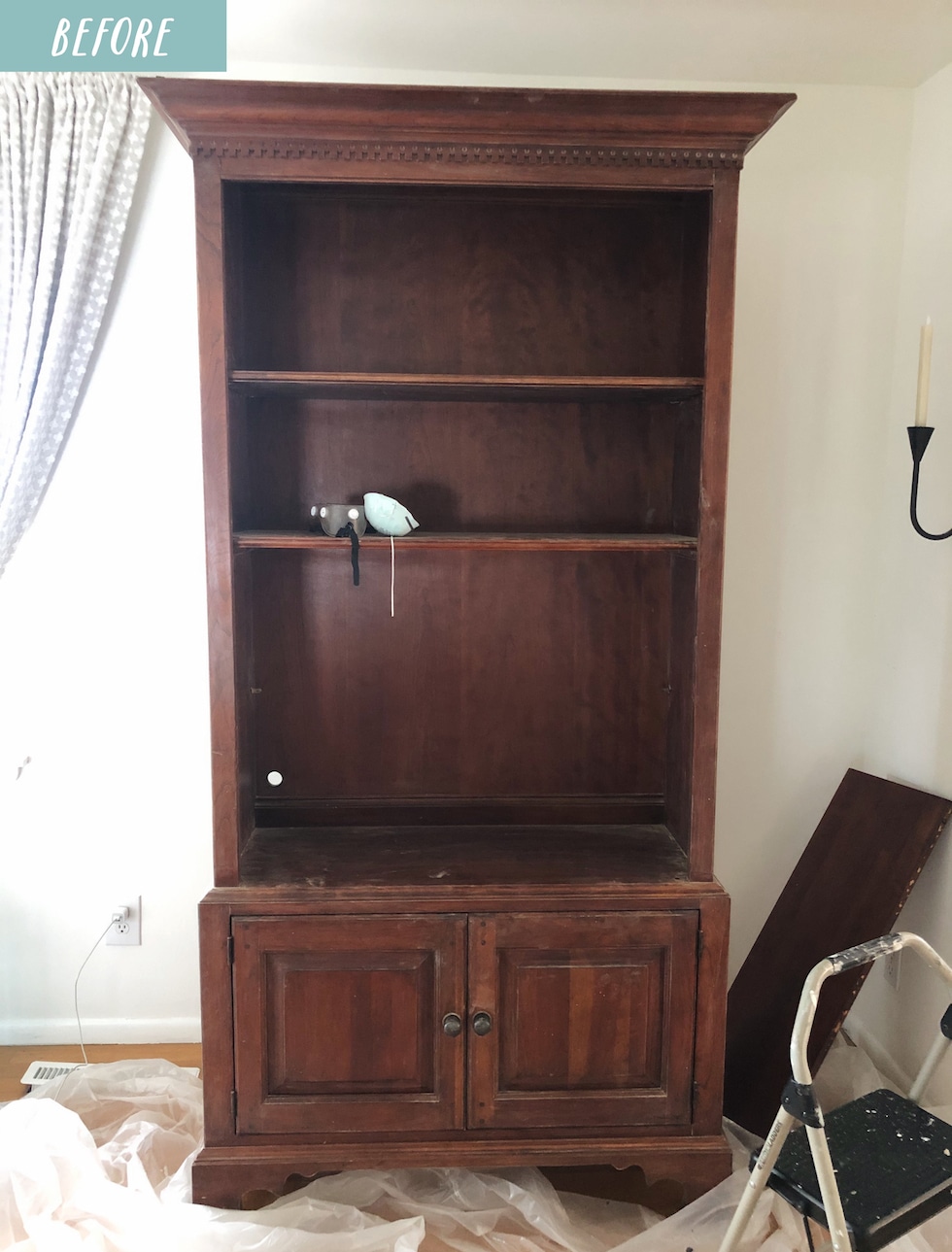 I actually liked this bookcase as it was and also love real wood, don't get me wrong, but paint is our friend when we need a different look. I briefly considered other colors but ultimately decided to paint it the same as our walls, kitchen and trim (Simply White by Benjamin Moore) so it would have a more subtle character, similar to a built-in look.
Now it fits right in with the feel of our kitchen, tying spaces together in a cohesive way.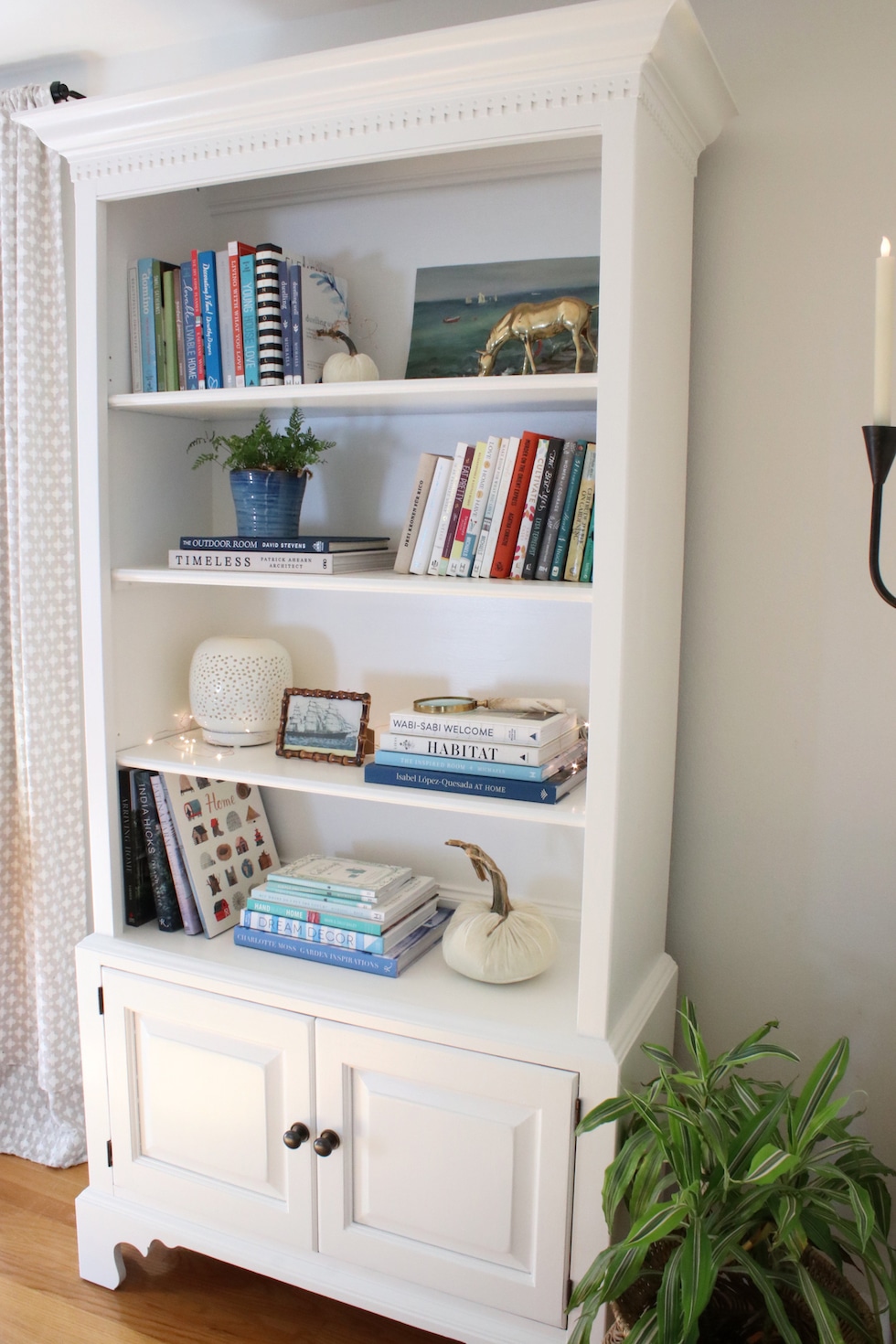 I will take more photos from other angles in the room so you can see in it context and in relation to the other rooms. I think it looks so cute in this spot, and I also love what it did to bring more character and continuity to the style we want throughout our little house.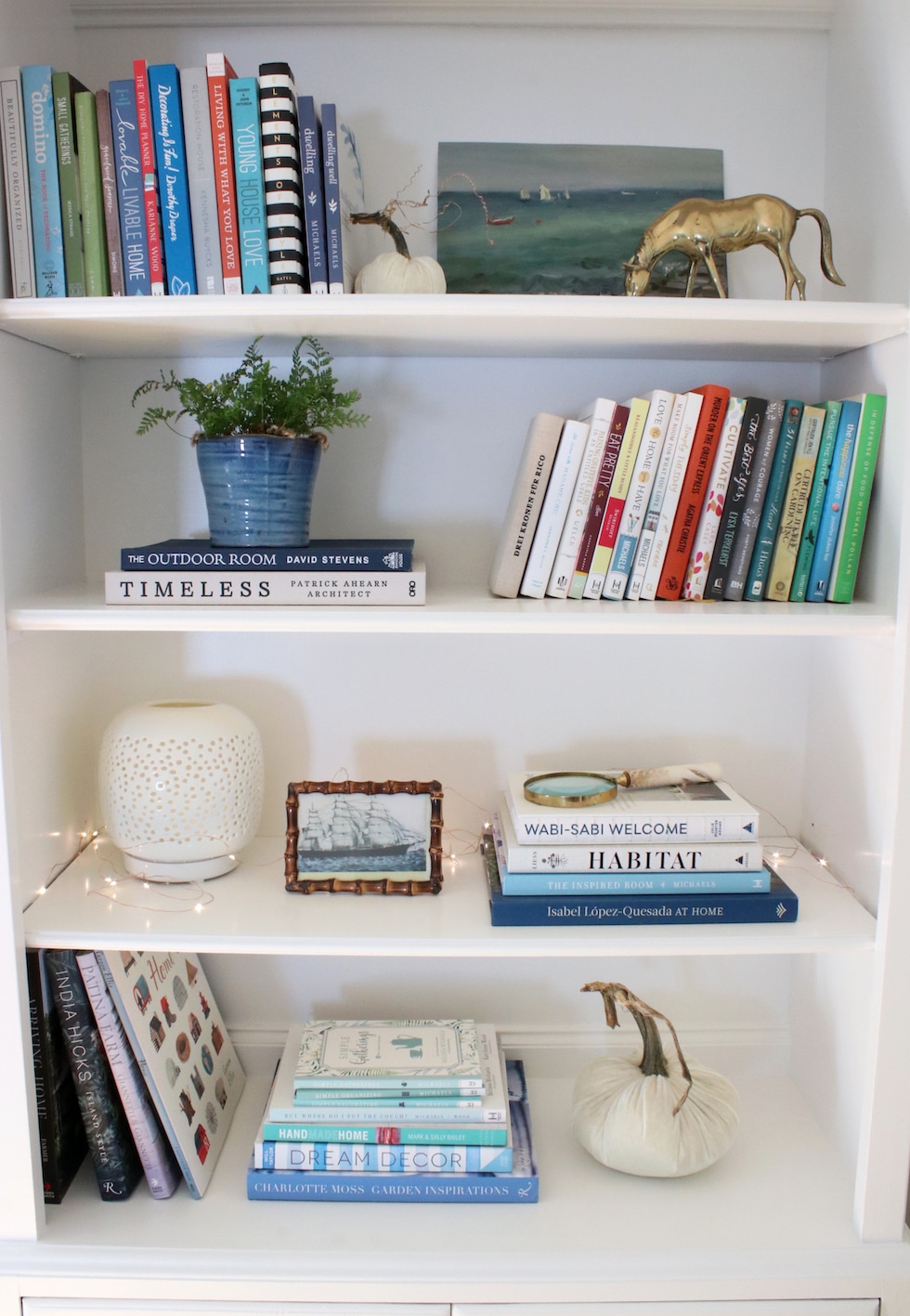 As you know we've been rearranging our home for five years now :). I usually have a vision for where I'm headed, but it's always a matter of timing and patience, as well as trying things until you land on what you like the best. I'm actually starting to feel like a lot of things are finally landing where they will stay. We'll see, but at least this feels right (for now!).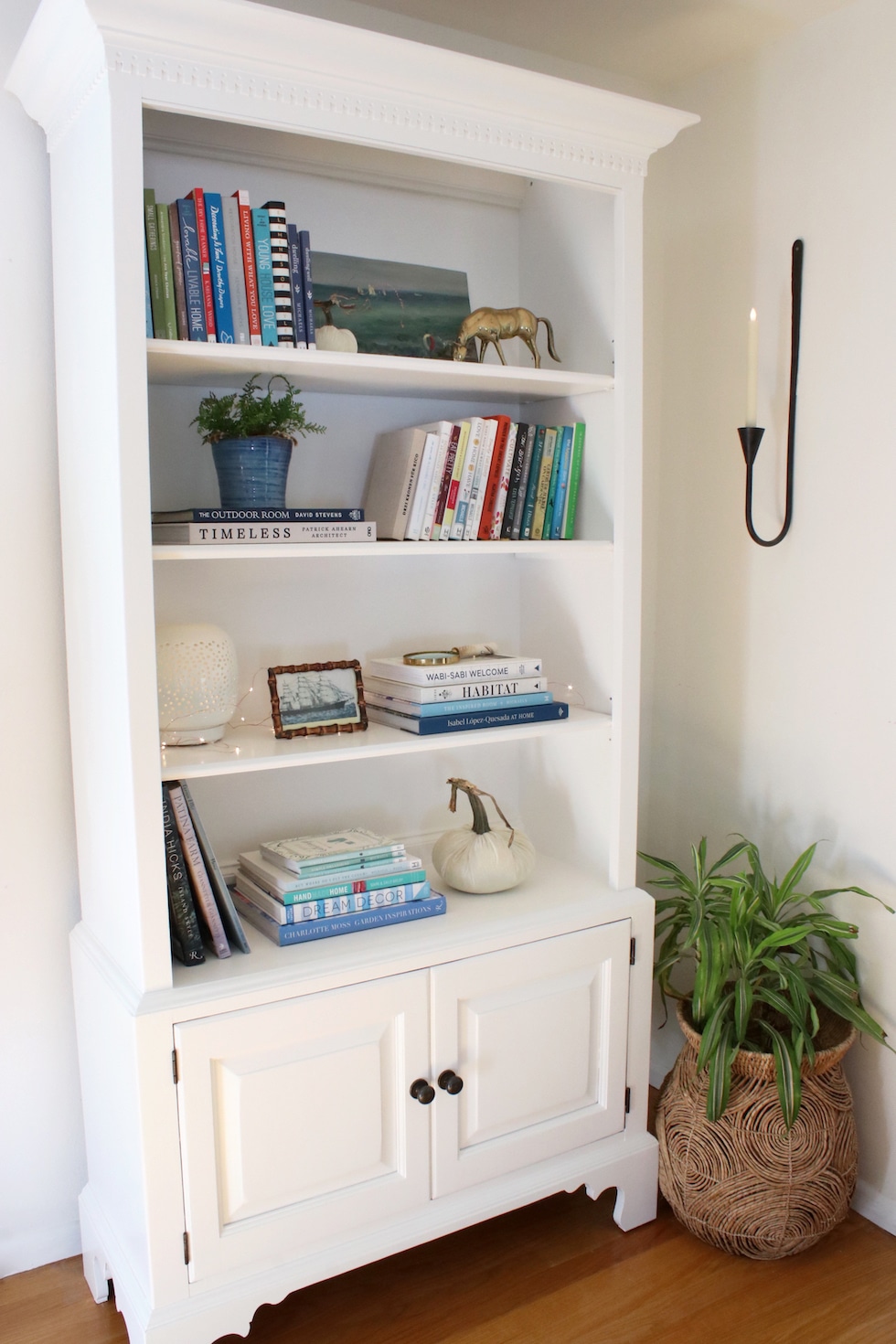 Little changes really can have a bigger impact than we might imagine! My dream for this house is still built-ins everywhere, but for now (and maybe forever, who knows LOL) creative solutions like this make me happy and remind me to be content with how far we've come.
We still have lots more projects we want to get to and plenty of fun ideas for this house, but I feel like each small step should be celebrated!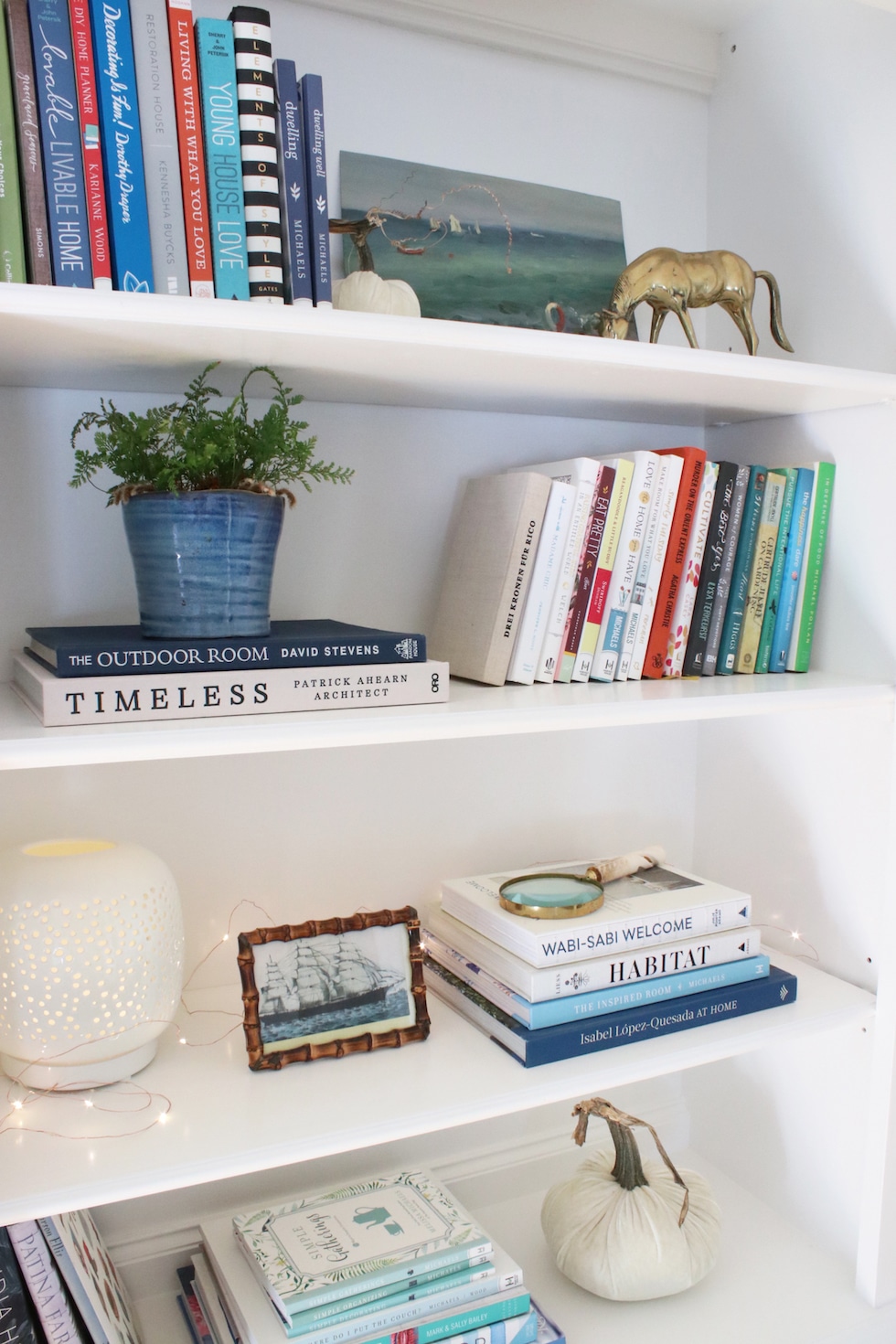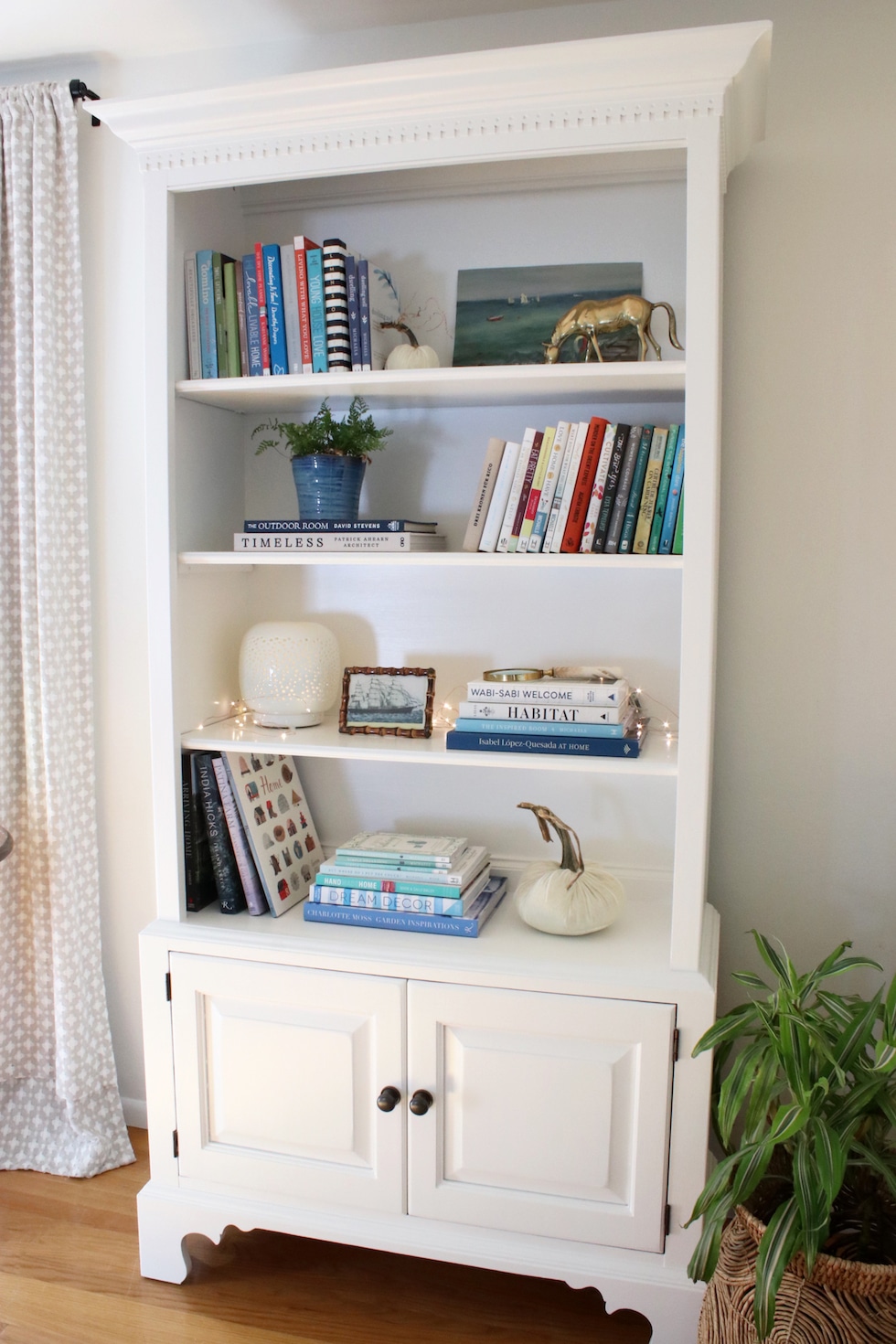 One more look at the before and after…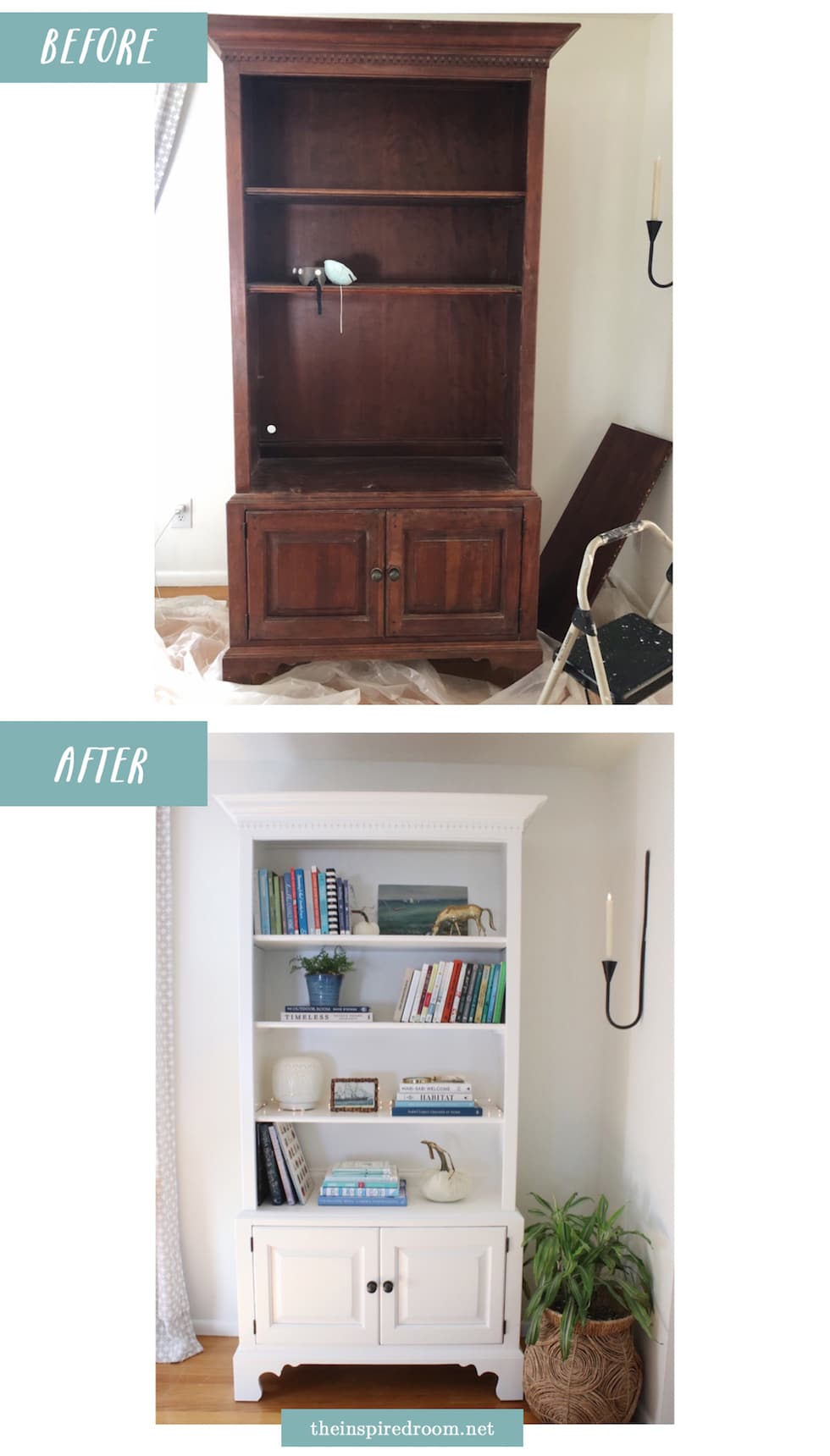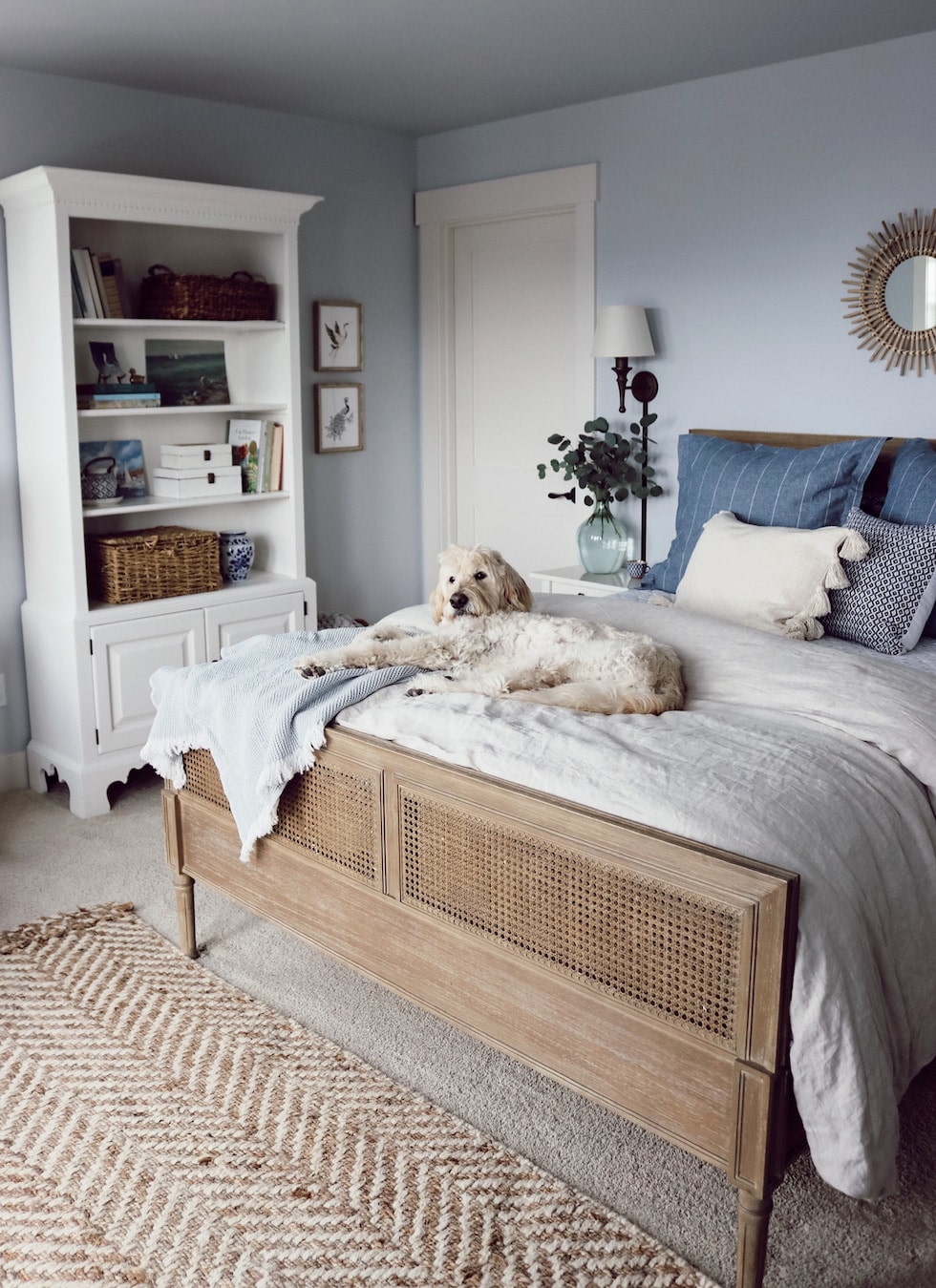 Update 2022: See this same bookcase in my new house HERE!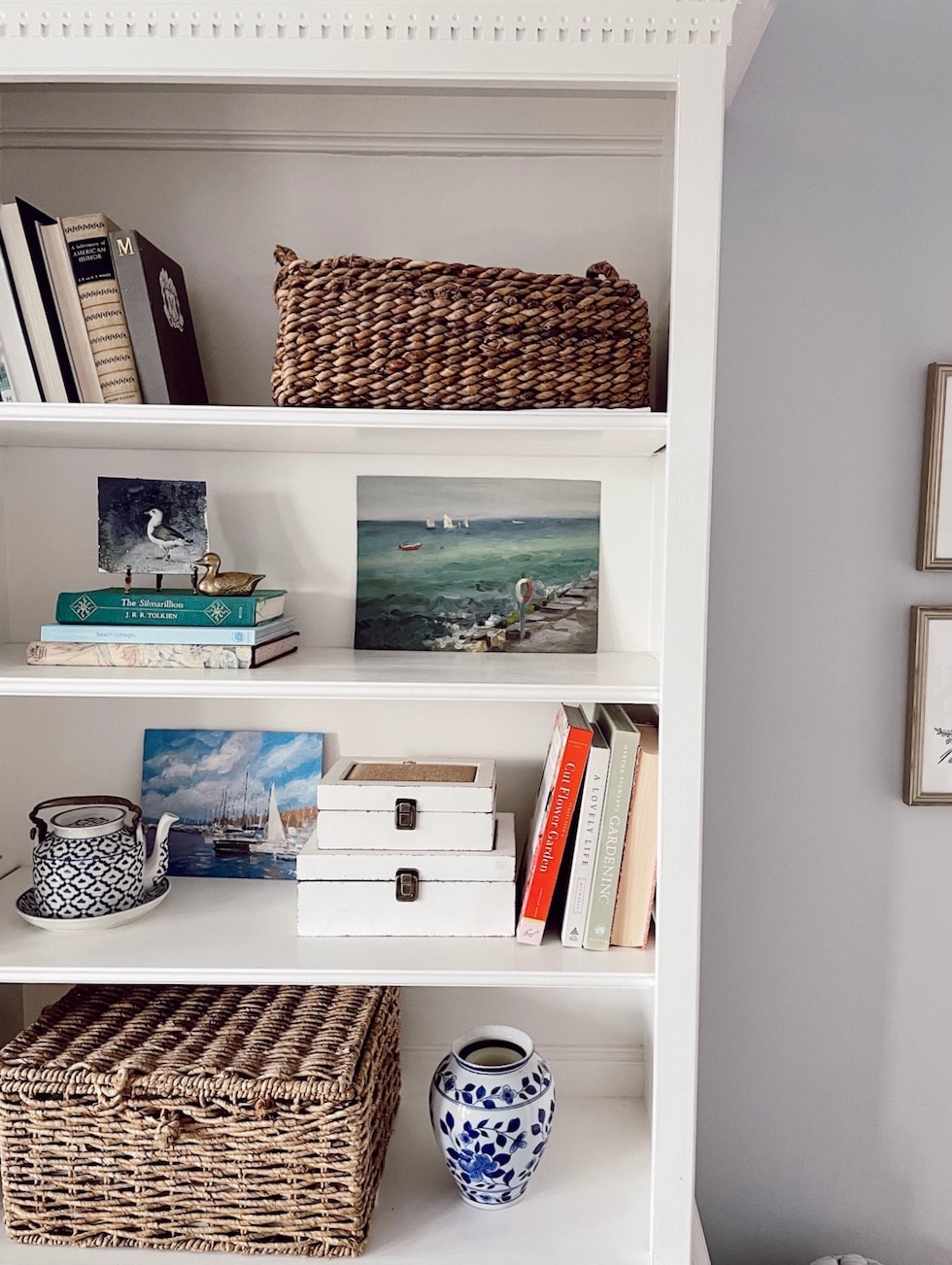 Sources:
Paint color: Simply White Benjamin Moore
Black wall candle sconce and battery operated remote taper candle
Battery operated essential oil diffuser
My All Time Favorite Home Decorating Book and Other Fave Coffee Table Books