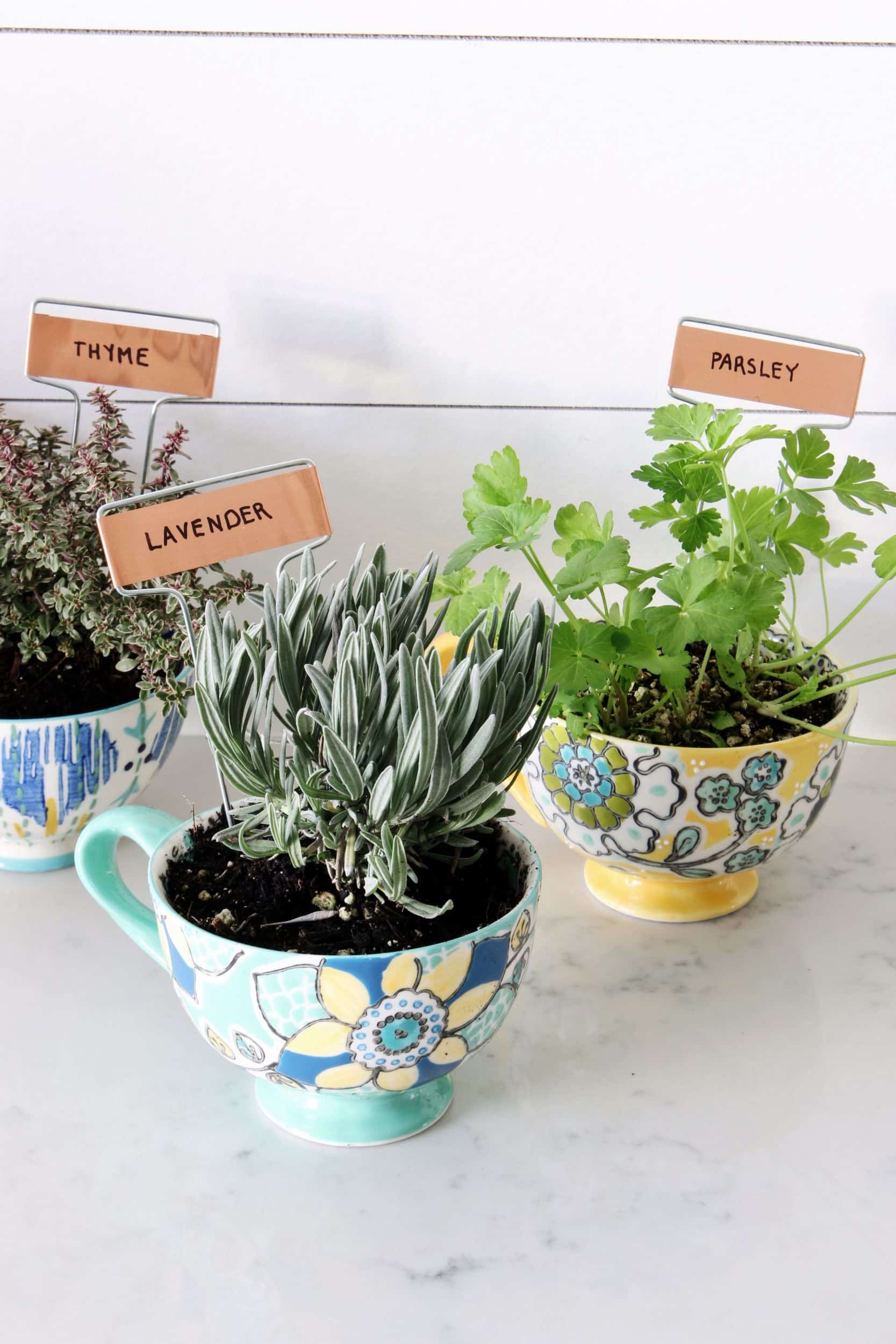 I've had gardens on the mind lately! Last week I shared a DIY Terrarium Diffuser. Guess thinking about gardening makes sense, since it's spring and all.
Do you have an indoor herb garden? Fresh herbs are so yummy for cooking and can make a charming addition to your kitchen decor, too.
You may have seen my coffee mug gardens in my book Simple Decorating! You can use any pot or container you like for your herbs. I don't worry too much about having the right containers or growing conditions. I just have fun with it!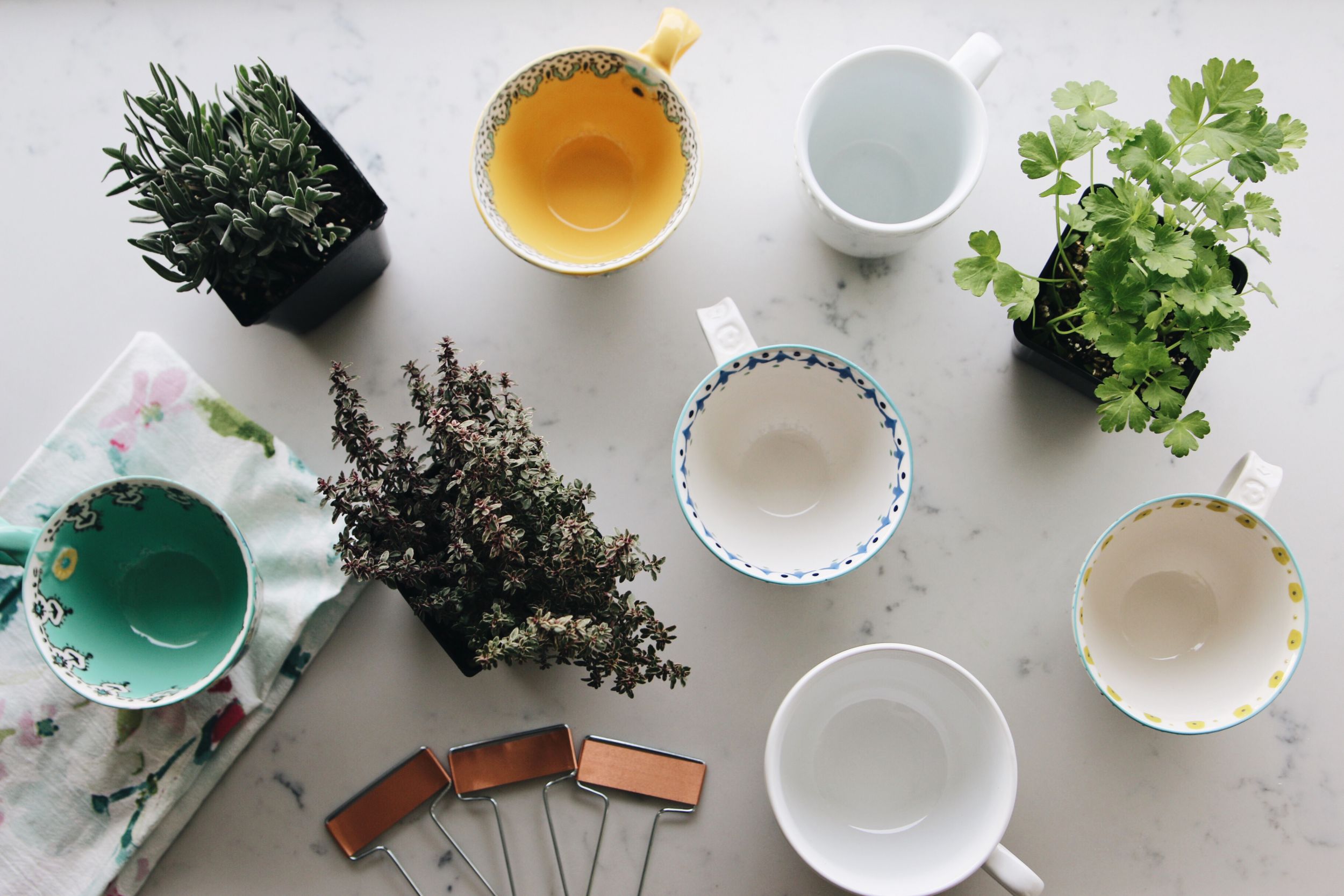 I used mugs from here (always love their affordable mugs!).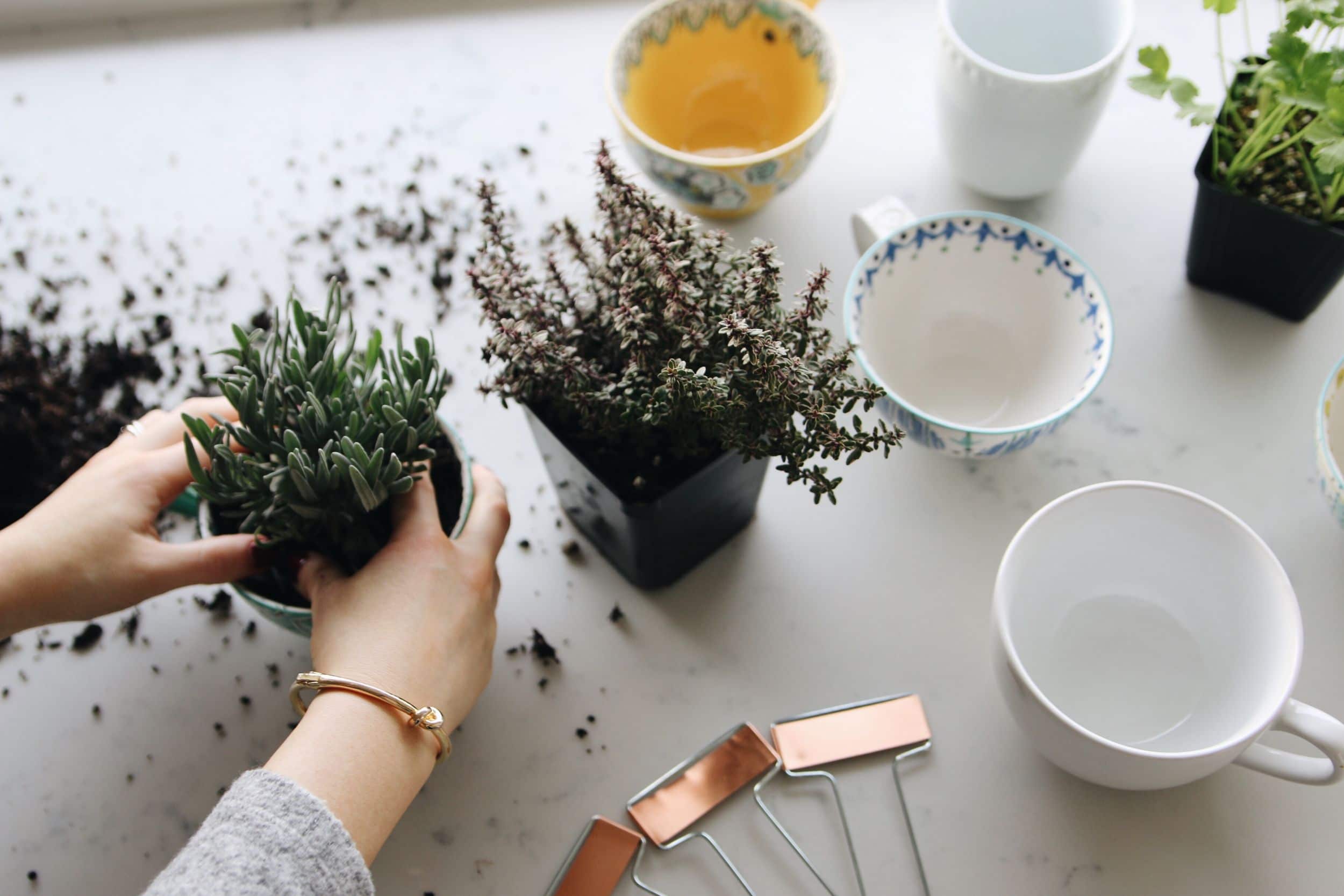 These (or the DIY diffuser terrariums!) would make really thoughtful gifts for teachers or housewarming gifts. You could even put together a sweet little package with a plant in a mug and add a copy of my book Dwelling or Simple Decorating, too!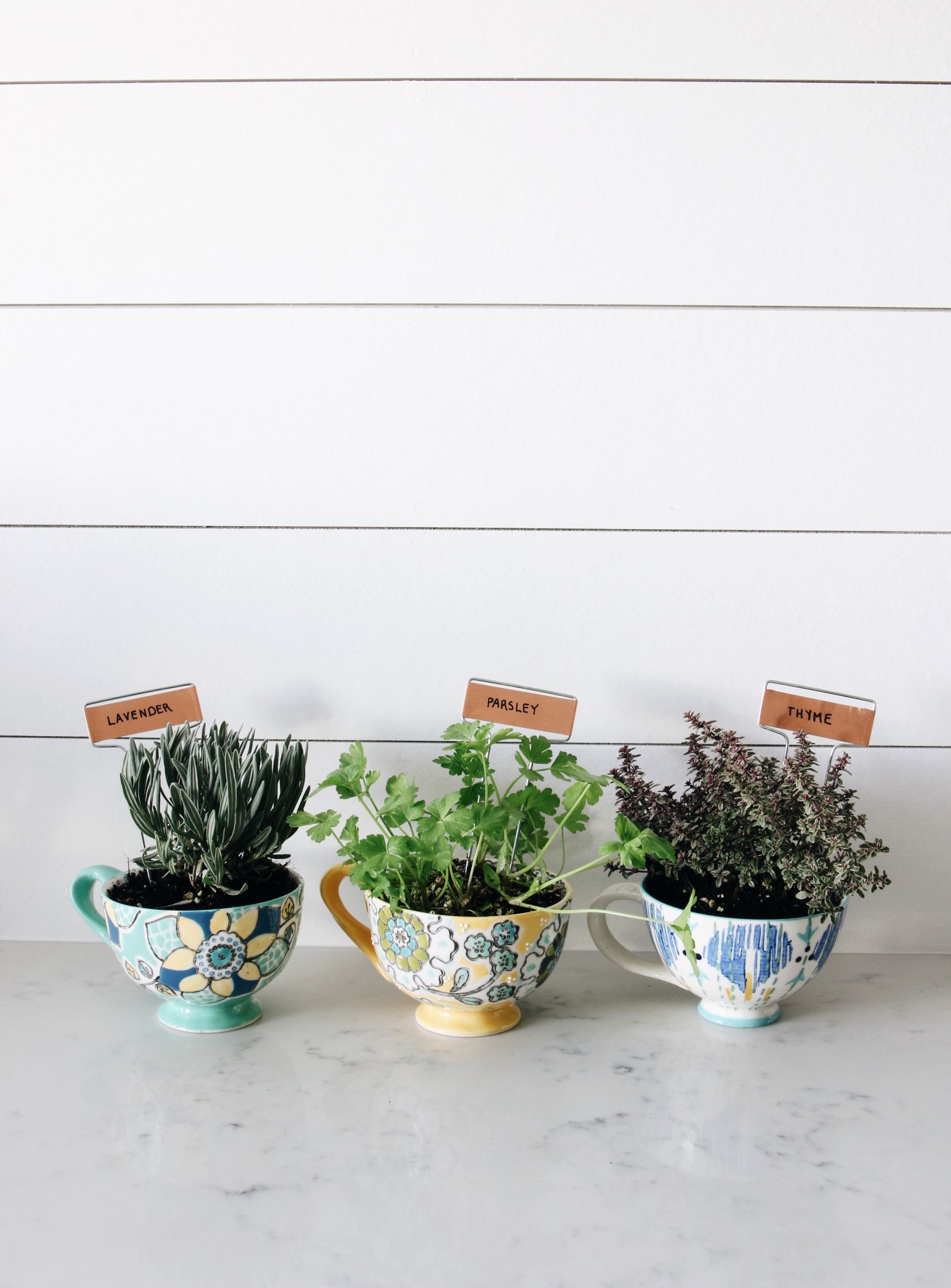 I added these Copper Plant Markers (similar vertical ones here) to my herb gardens. We just wrote on ours with a Sharpie!
You can scroll the arrows below to find other cute plant markers (some of them say the herb names!).

I have some adorable gardening-related gifts and supplies in my Garden Shop! Planters, garden tools, the cutest garden gloves and boots…oh my! I am so happy spring has arrived!
Speaking of gardens, have you been to Buchart Garden in Victoria? If you want to get inspired, it is the place to go! You can visit virtually, I did a post with photos from my trip to Buchart Gardens a few years back.
Do you plant any herbs indoors this time of year?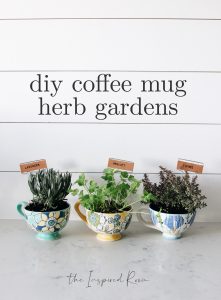 More garden posts on The Inspired Room:
Did you see the update to our side patio? You can see the updated space here (thank you so much for all your nice comments!).
Five 5 Minute Gardens (including teacup gardens!)
Spring in Our Outdoor Oasis (A Side Patio Refresh)
My Potting Area and Lily's Garden
My Backyard Tour and Secret Garden (previous house)
Find lots of cute garden accessories in my Garden Shop!