Sources: 1 // 2 // 3 // 4 // 5 // 6 // 7 // 8 // 9 // 10 // 11 // 12
This design post is in partnership with Walmart
I am always charmed by the mix of vintage style with modern cottage.
A vintage-style modern cottage incorporates muted tones and key vintage elements like the feel of weathered wood, some lightly distressed finishes, antique-inspired shapes and styles. Contrast the elements of a bygone era with your modern lines, furnishings or textiles so the overall look feels balanced fresh and clean!
We moved into a 1950s style home in Seattle four years ago, but I'm (slowly) trying to create the charm and warmth I want through a mix of elements that inspire me.
While I do have a few prized vintage pieces in my home (that I love and will never part with!), it's possible to get a similar look and feel by incorporating new things that speak to what might have been found or brought with us from another era.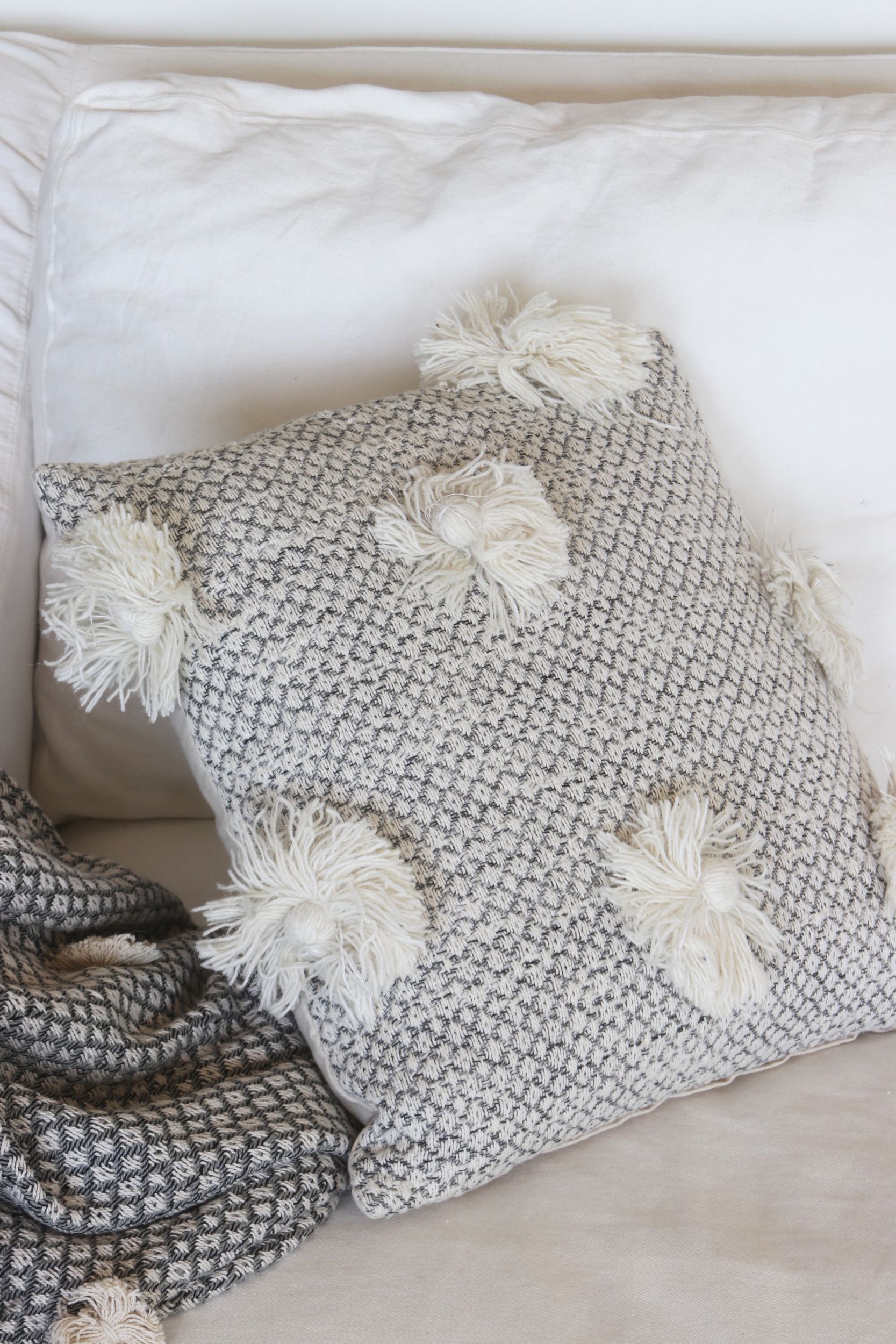 I want a home that makes me feel like I could curl up and stay awhile! Especially with fall just around the corner, the right mix of textures can make such a difference in the cozy factor.
I recently added a few vintage-inspired items to my living room. My throw blanket and pillows are from Walmart's new vintage line. I think they add just the right pop of character and texture to the slightly more modern clean lines of my sofa. And I love the pom-pom tassels, so cute!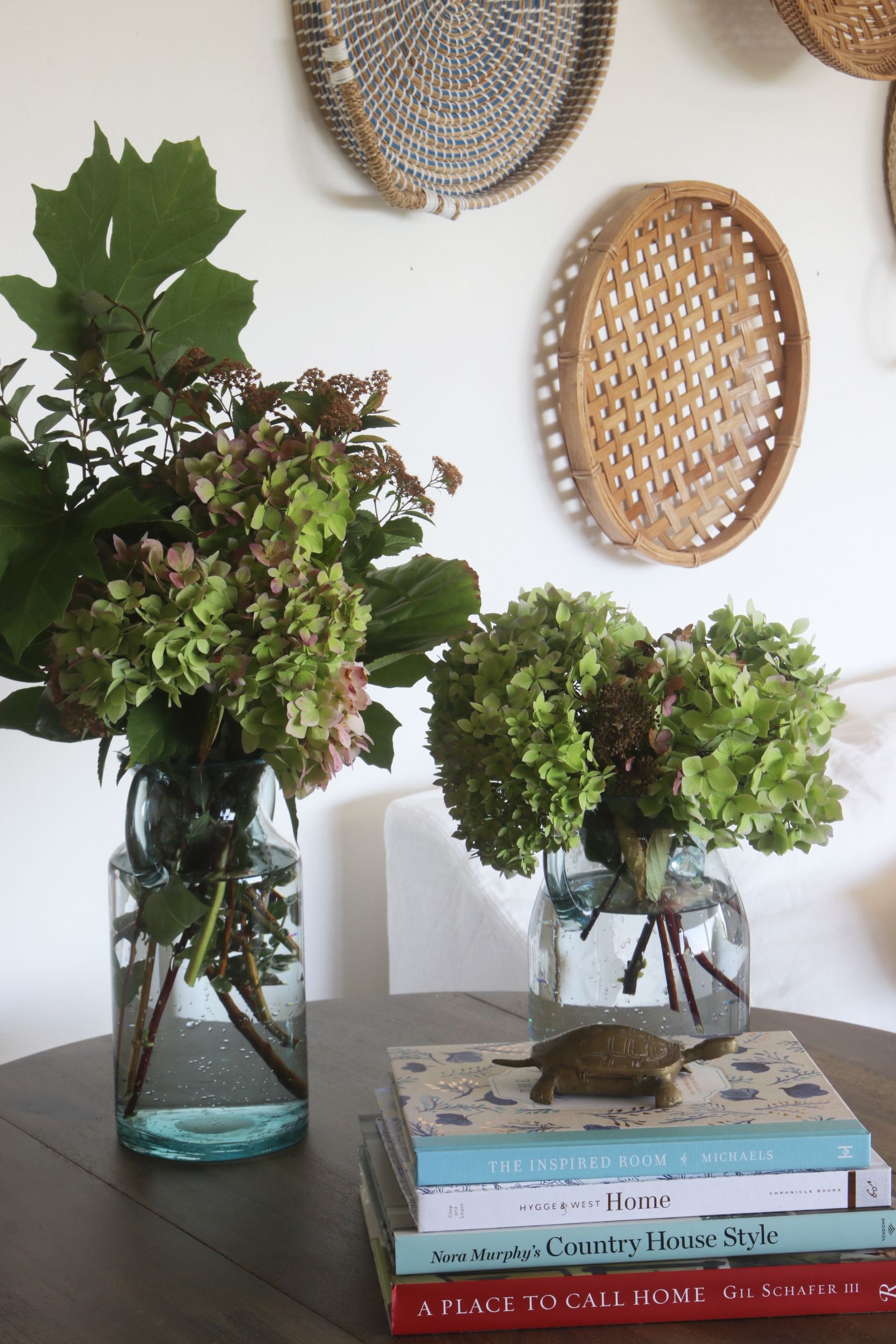 The vintage-y blue glass flower vases (also from Walmart) hold the last of the hydrangeas from my yard! What feels more classic and like something you'd find in Grandma's yard than beautiful yet fading Hydrangeas in a vase?
It doesn't take big expensive changes to make a difference! Even small updates to the details can add to the vintage modern feel of the space.
I believe that a mix of styles and pieces we've collected honors that a home evolves over time just like we do. We don't need to stay stuck in a time warp, nor should our home! If I can bring in a vintage-inspired piece or accessory, I feel like it adds so much to the evolving character of our home.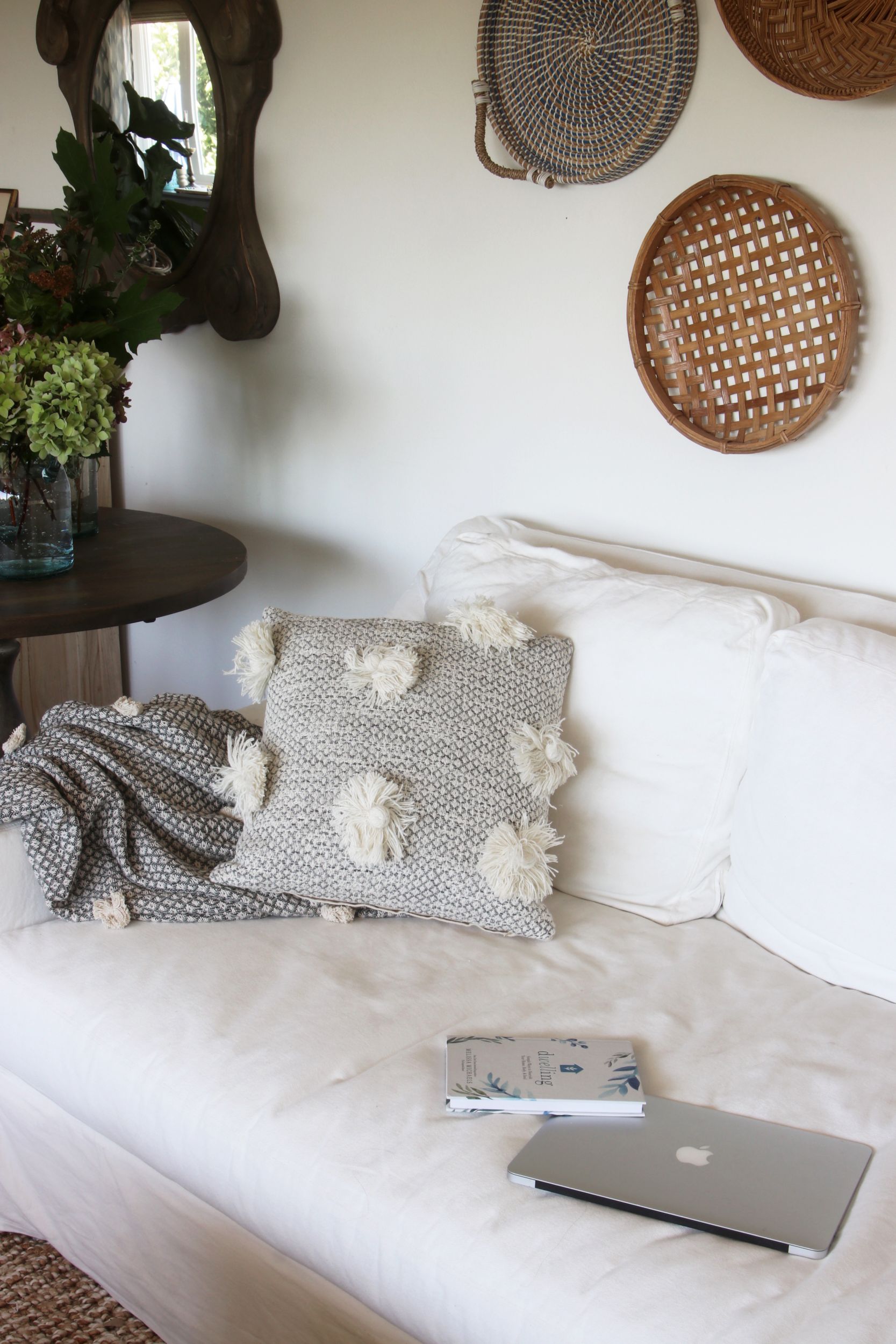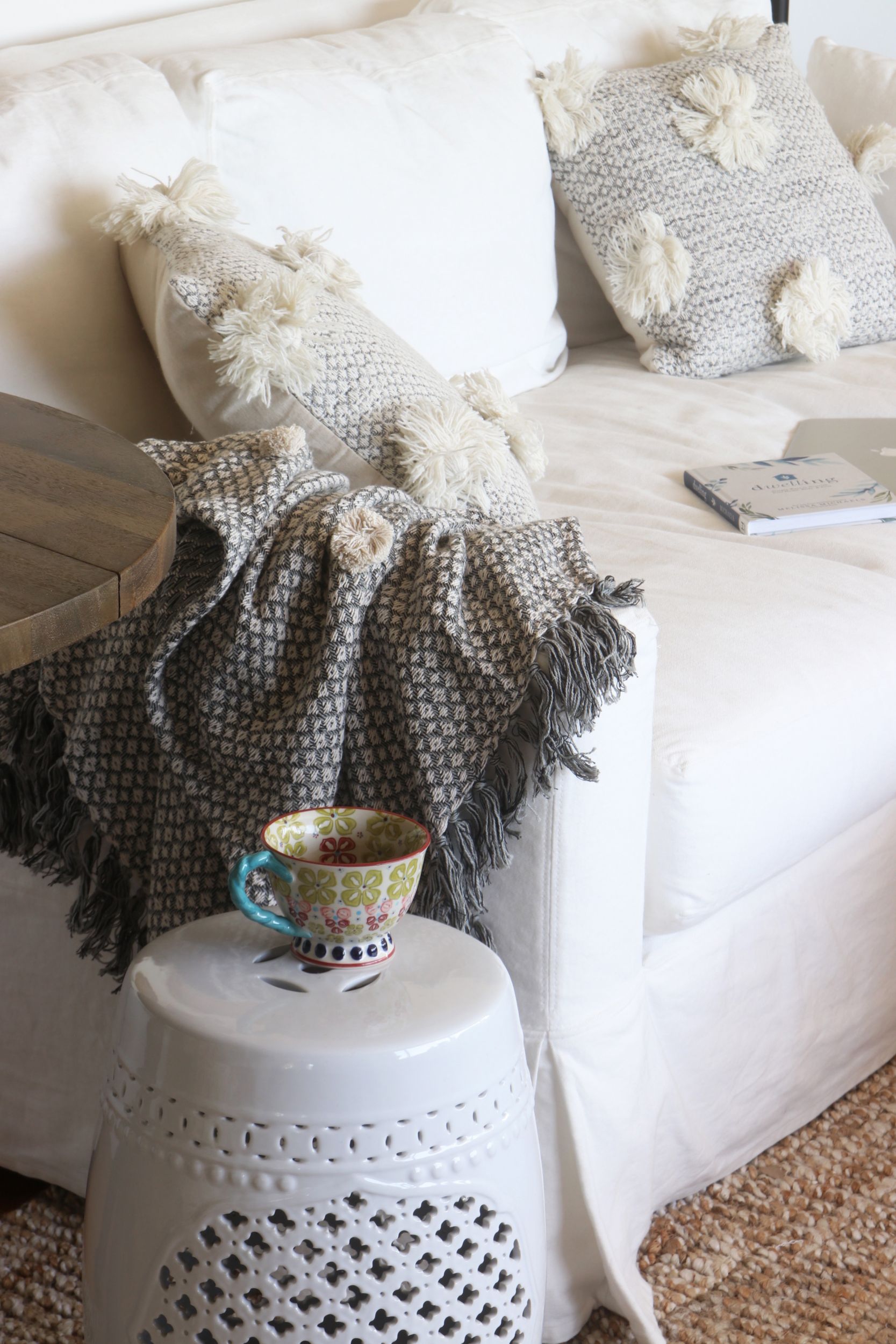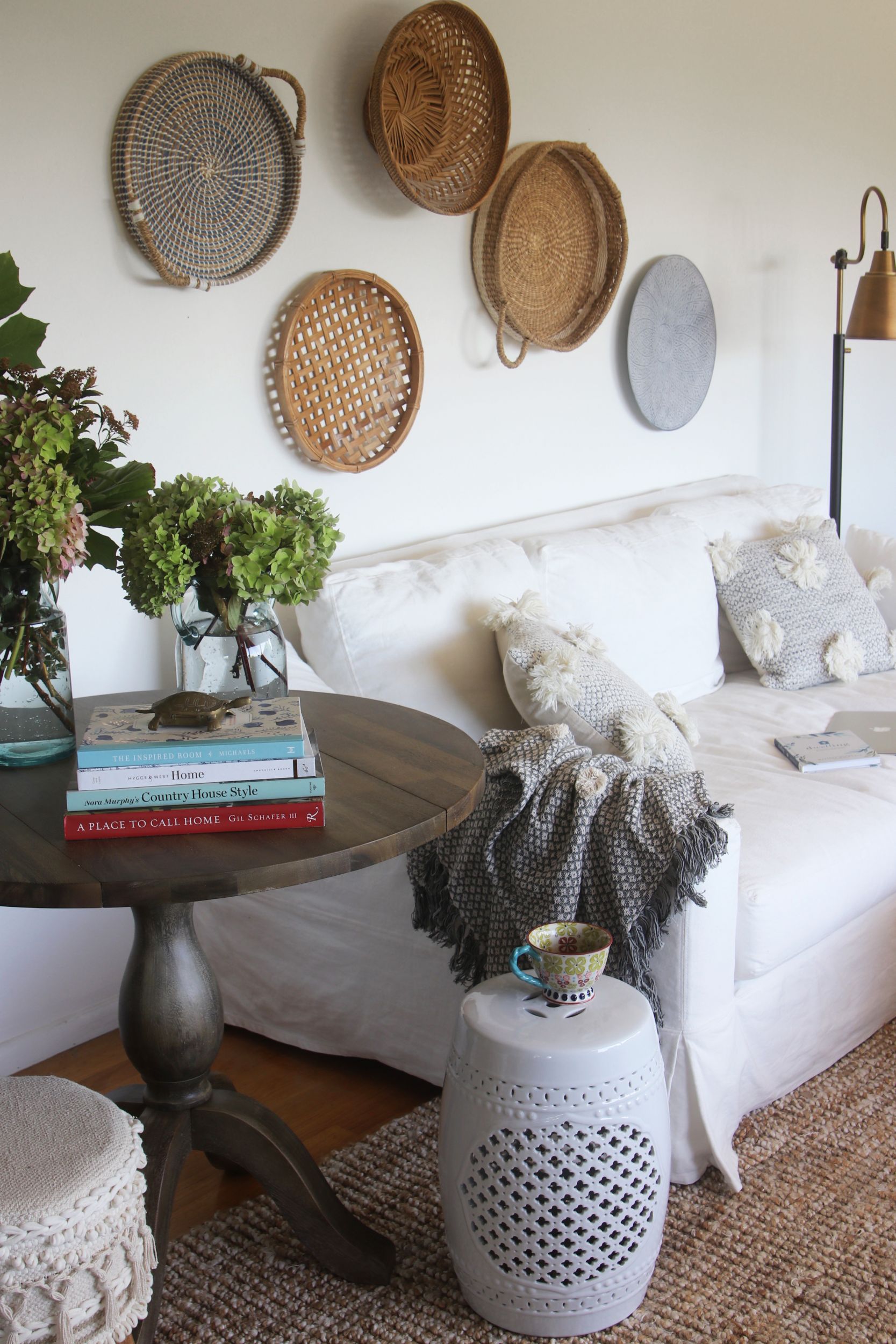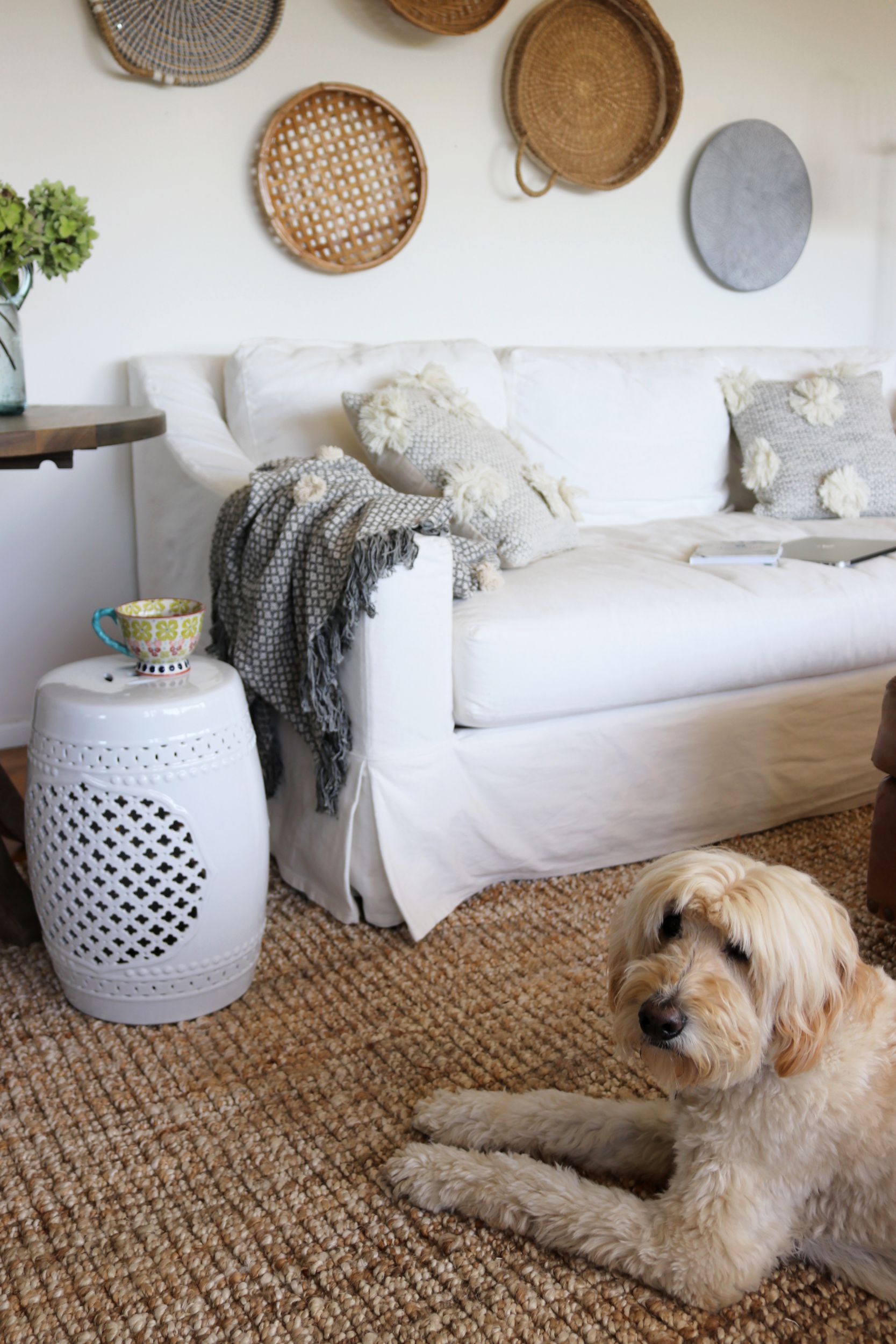 Do you love a mix of vintage and modern cottage?
You can shop more decor by style at Walmart HERE.
---


---
Catch up on recent posts on The Inspired Room:
Fall Diffuser Blends & Why I Quit Candles
Free Printable Watercolor Artwork + 12 Ways to Slow Down and Savor Life
Lakeside Style: Decorating with Walmart Finds
Prepare a Cozy Fall Playlist (sharing my playlist for you!)
Home Style Saturdays: Fall Is On Its Way
Outdoor Cushion Storage Shed: DIY and Done
Small Space Tips and Seasonal Style Storage
Fall Nesting and 20 Little Things to Love About Fall
Fall Decor Ideas + Fall Doormats