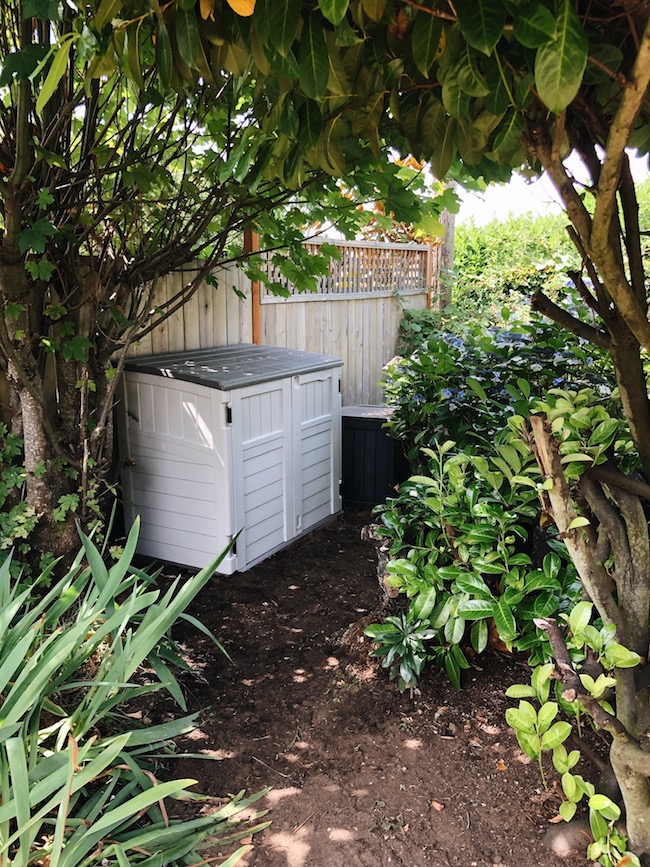 Fall is on its way! While there is gratefully no rush to break out the rain boots just yet (although we actually DID have a rainstorm in the wee hours of the morning the other day), it's never too early to prepare the yard for when rain boots will once again become our wardrobe staple.
The inevitable return of water proof boots to our feet means our patio cushions will eventually need to return to dry shelter. Womp womp womp, but it's just a fact of life. Rain happens! We might as well prepare for the change of seasons.
So many of you ask what we do with our patio cushions in off seasons. For the past few years we've tossed outdoor cushions, pillows and rugs in our storage shed for the winter.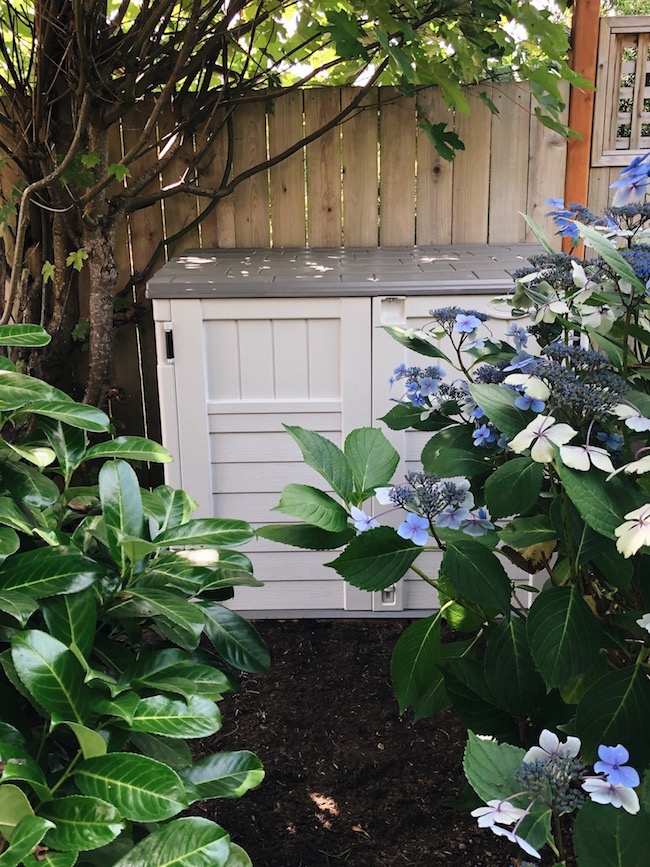 But this spring as we took our patio cushions out my husband said my collection had grown to such epic numbers that we either needed to pare down (unthinkable!! LOL!) before next winter, or come up a creative solution or two. He wanted to free up some room in our main shed for garden tools and our new lawn mower.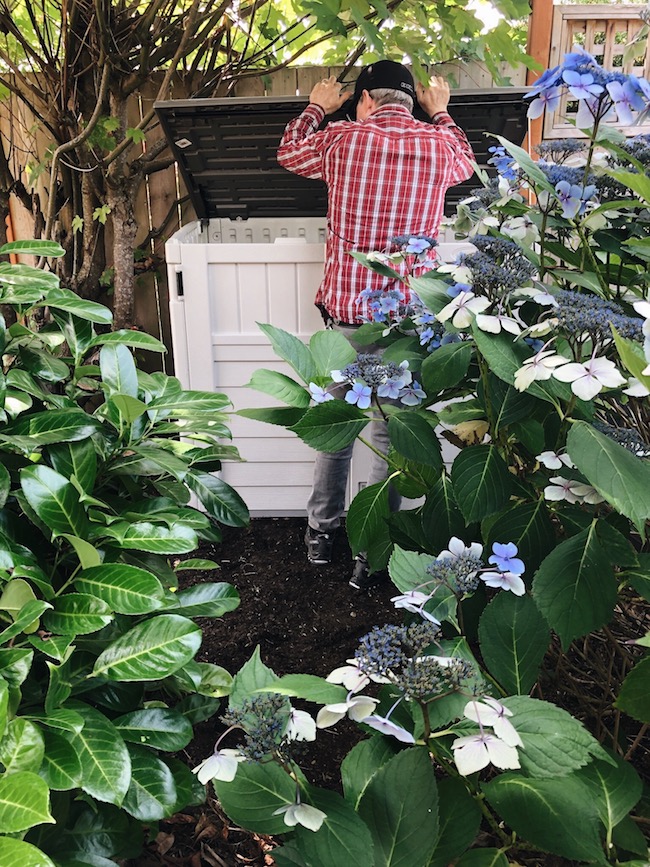 We thought about all kinds of options, but we landed on an idea that I have always used inside our home. Of course! It made sense. Why not add a new small storage shed to our backyard? Much like we use multiple indoor cabinets for designated organizational purposes, we could do something similar outside!
But first, we had a few qualifications and limitations to work though.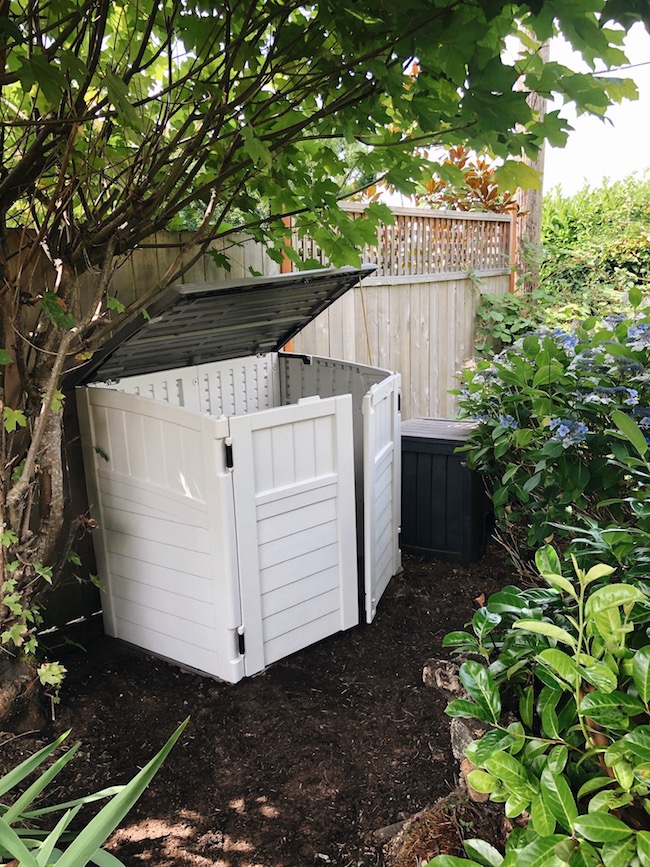 One, we obviously didn't want to spend a fortune for a little more storage. It had to be cost effective. Why spend $10,000 for a beautiful new shed to protect a few relatively inexpensive cushions, you know what I mean?
Two, it had to be fairly small. We didn't want to add another large structure that was going to take up a ton of room (unless it was something amazing, like a beautiful new She Shed. LOL!)
Three, it needed to be reasonably attractive, but also something we could build or put together ourselves in an afternoon.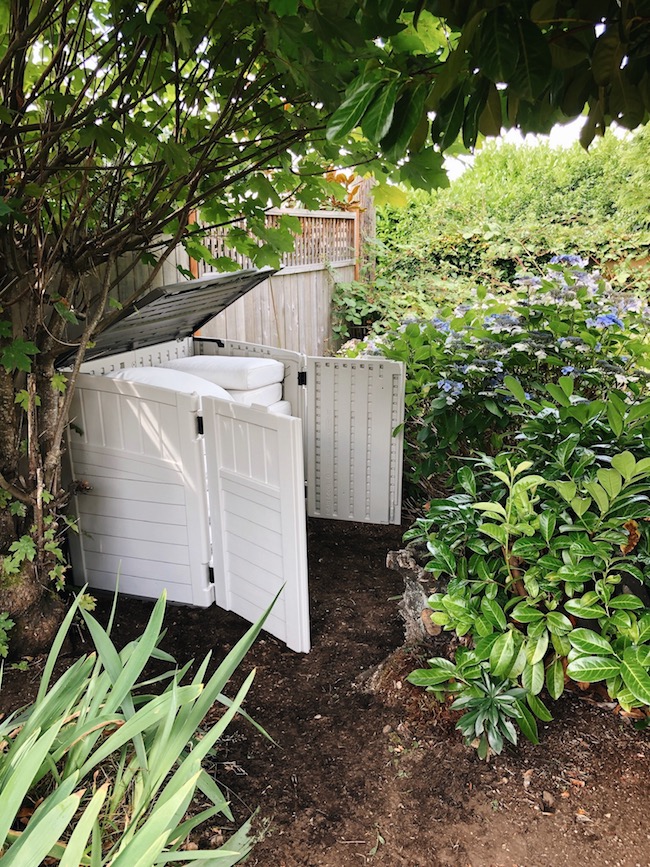 So, basically, that ruled out a custom She-Shed at this time (although I am holding out hope for one in the future). :)
We are admittedly not terribly skilled or patient with DIY projects. But whenever possible, we will attempt projects that are well within our skill set. Not only can we save money this way, but we do find some joy in DIY. Mostly though we find joy in completed projects.
My husband is gratefully an especially willing participant when it comes to outdoor home improvement projects, so I started looking for little sheds we could put together (we meaning, him) as a weekend project.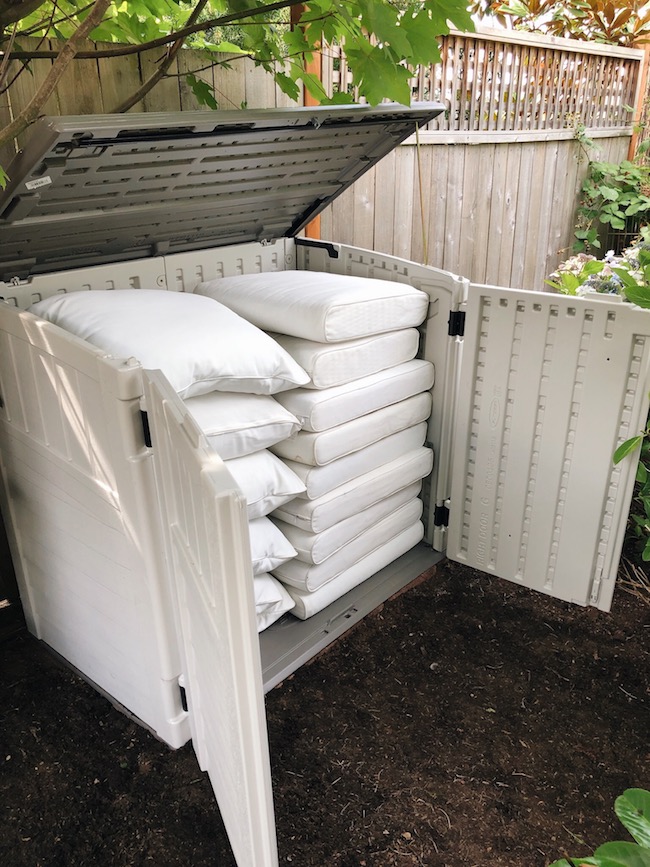 This lil' shed from Walmart met all of our expectations! It's cute, affordable, was easy to put together (my husband assembled it himself), and was small enough to be tucked back into this corner (but large enough to be useful). Happily, it fits all of our white cushions! It would also work great for other storage needs. Now we'll have more room in our main shed (and can feel more organized, too.)
Walmart had lots of options to choose from, you can see more here and our favorites we considered at the bottom of this post.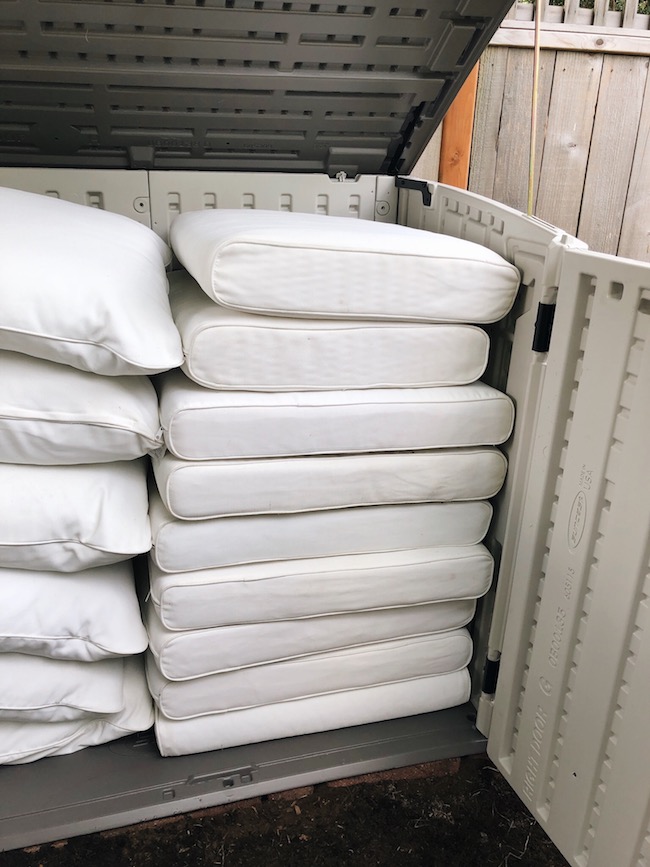 Mission Fall DIY and Done, complete!
More sheds and outdoor storage solutions from Walmart
I found lots of other sheds from Walmart online in their DIY and Done section! Where and how could you use a new outdoor shed? Add more storage to your patio, side yard or backyard this fall to keep your outdoor cushions dry or gardening supplies better organized!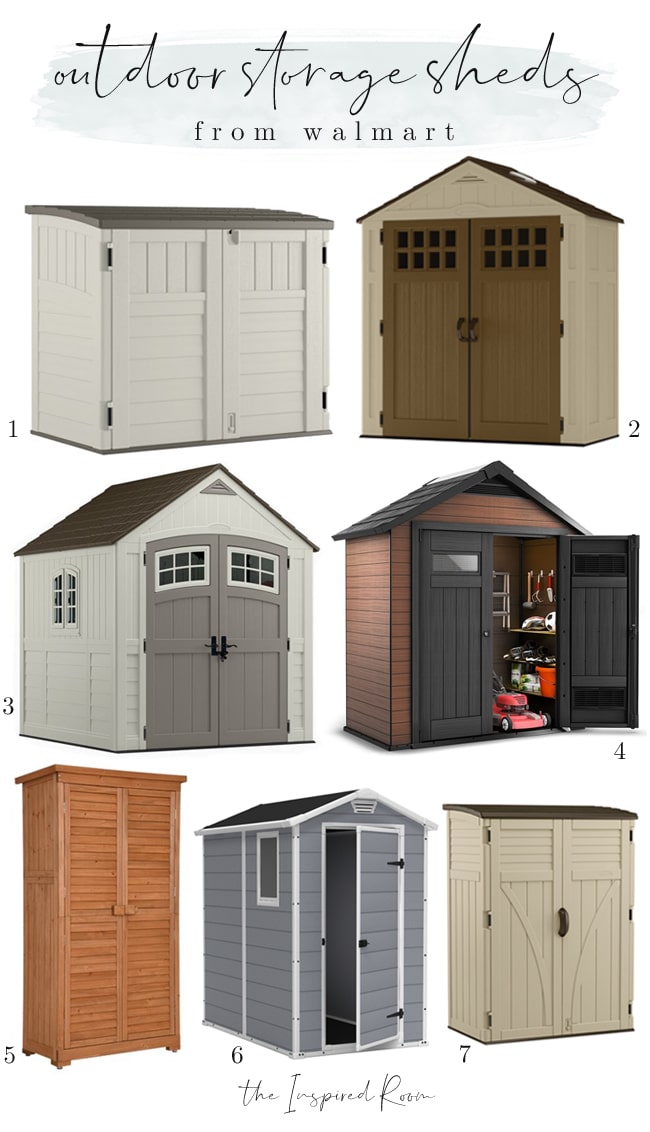 Sources: 1 // 2 // 3 // 4 // 5 // 6 // 7
---


Have a happy Thursday!