Birch Votive Set // Hot Cider Candle //Punched Metal Lanterns // fall photos via my daughter Kylee's Instagram
Hand blown glass lanterns via Mary & Martha
Over the weekend we had a wind and rain storm here in the Seattle area. I don't mind storms, if I'm safe inside. But for part of it, we were riding across Puget Sound from Seattle on the ferry and I'll admit I was a wee bit scared!
The waves were crashing up against the boat and over the lower deck where we were parked. The ferry was rocking and riding the waves and salt water was splashing on our car in the darkness. All I could think of was how I couldn't wait to make it home to our safe and warm nest!
When we arrived home, it was pitch black outside and inside. Our power was out. We ran around lighting candles so we could see to find our way to our cozy beds for the night. It was so good to be home!
Lighting candles when it gets dark outside is a fall ritual I really love, even when it isn't stormy out (but especially when it is!).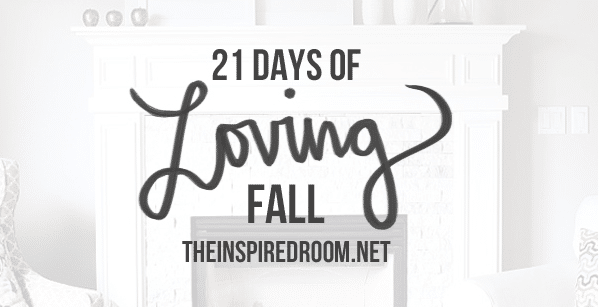 Do you have a favorite fall candle? I posted here last year about one of my very favorites–Sweet Vanilla Cinnamon from Anthropologie!
Related Posts:
Loving Fall Series: Intro, Day One: Getting In the Rhythm, Day Two: Quiet, Day Three: Cozy Imperfections, Day Four: Rust, Coral, and Orange Fall Inspired Rooms, Day Five: Fall Nights by the Fire
My Fall House Tour Part One and Part Two
Preparing for Fall: Fall Favorites