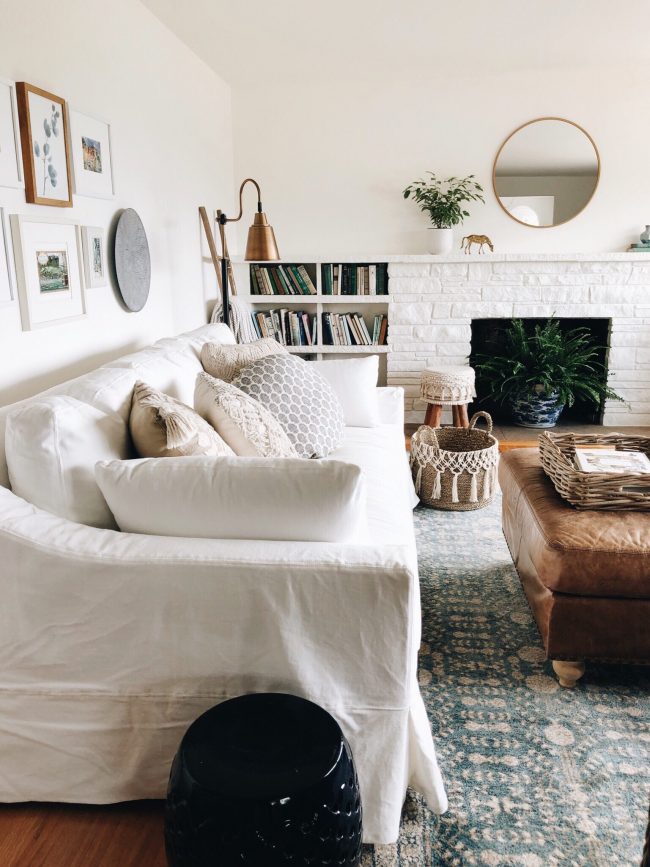 A home is the most inviting to us when it appeals to our senses and makes sense for how we live. The textures, warmth and sense of joy we bring to our own home impacts her our style. The combination of unique elements we use is how we make it feel more cozy, inviting and comforting to us.
Each element impacts the whole, so that's why it's fun to rearrange what we have and play with all the options until everything feels better than it was.
Fall nesting is my favorite. The change of seasons can be such a refreshing and inspiring time to reassess how well our style is reflected in our home. Our style should be serving us (not the other way around).
One thing that I think is pretty cool about an evolving personal style is that you can go wild and have fun with any of the changeable elements, or you can pare down to a more simple interpretation of YOU.
In one season (or house) you might feel you want to express yourself one way, in another you might feel totally different. Kind of like how the clothes we wear might reflect our mood, the ambience of our home might need to change through the seasons, too.
A signature style comes from the feeling we choose to infuse in our spaces with the elements we use at any given moment in time. Our style should evolve with us as it may be impacted by what we have to work with, too.
Even if our home or belongings do not all exactly represent our ONE TRUE HEART'S dream, it can authentically reflect who and where we are right now. We are in process, so our home should navigate those changes with us.
Enjoy your home for what it is and consider how it can best nurture your family.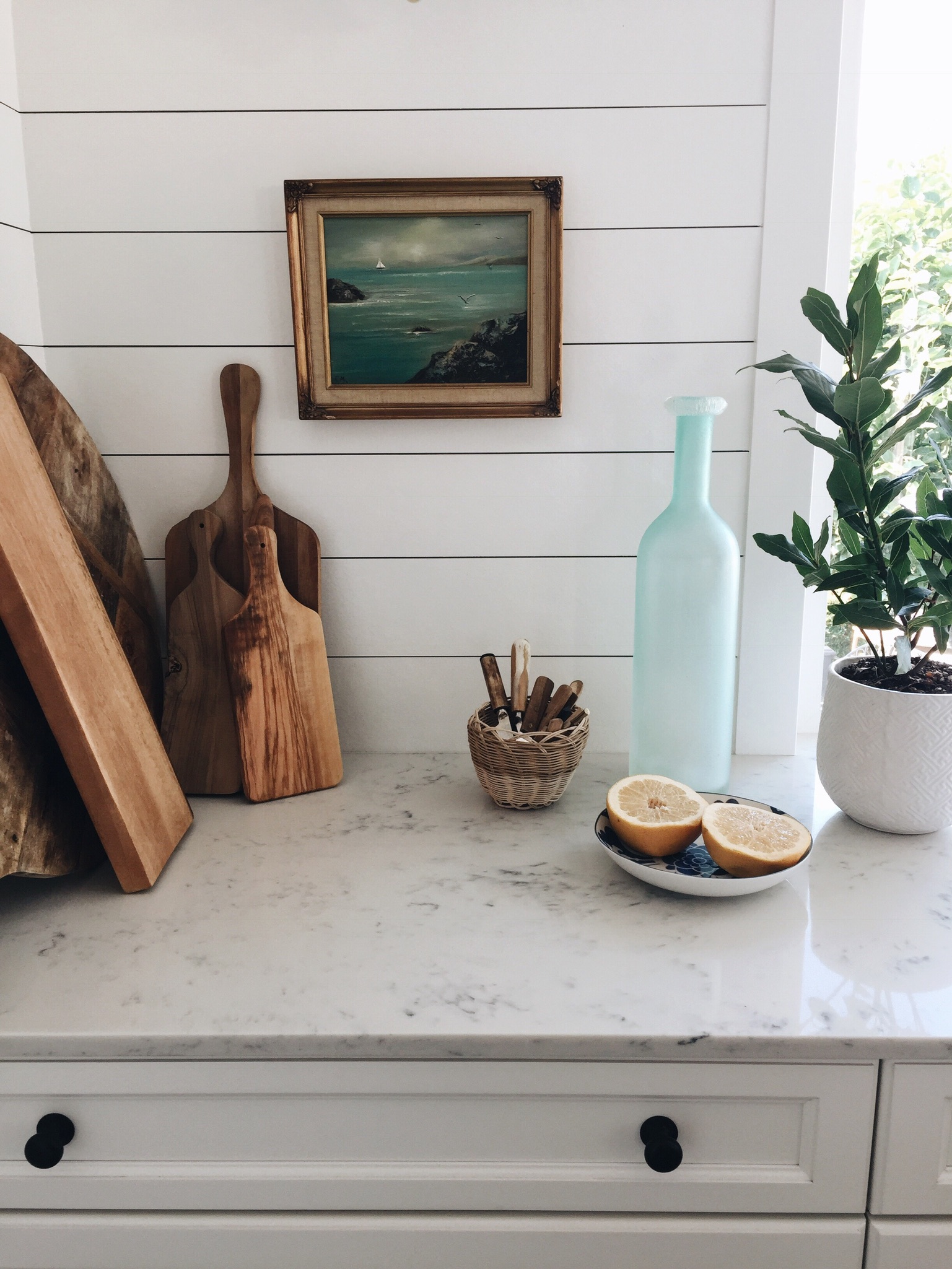 We might be able to make major changes so our home will feel "more like us" in some seasons, but we can also make simple adjustments with less permanent elements, too. The mix of colors, textures, and moods we bring together in our home can have a big impact on how it feels to us.
Gratefully personal style doesn't have to be put in a box and labeled if the label doesn't suit you. Give it freedom and room to breathe so it can grow and adapt with you and your surroundings.
I love that our signature style is about who WE are! Style is so personal and authentic that we don't have to be limited by the house we live in or defined by someone else's opinion if it doesn't reflect us.
It's fun to consider your own signature style because you get to choose what that means to you right now.
When we had just moved into this house, I decided our two Dutch doors would be one of my first signature style setters. We couldn't remodel everything immediately, but the Dutch doors helped me to visualize this house in a fresh way. One change sparked other ideas for ways we could make this house our own..
You can read about my signature style setter thought process with the Dutch doors in this house here.
When the Dutch doors were finally installed in this house, they became a part of my style and even helped better define the style of this house.
But even if I couldn't install Dutch doors or remodel my kitchen, I would have found other ways to set the tone. That's one thing I love about making your home work for you, if a certain change or purchase isn't possible, there's always another way to meet your expectations.
You can make style statements with non-permanent items, too. Maybe you're in an apartment or rental where you can't change permanent things, no problem! Or maybe you just want to keep it simple. The textures and colors in your throw pillows, rugs, accessories and lamps create your signature look, too.
Right now, I have a rattan daybed in my living room, and while that statement might be unusual for some (and maybe not even a forever thing for us), it works for us (and let's face it, it works for the dogs, ha) in the season we're in.
It's become an signature piece because it serves us so well. If it sat unused, it really wouldn't reflect our family in a genuine way. What works for you? That's a great place to start.
Your style can evolve over time, and that's OK! I know mine will, we're still in process. Life might throw a twist. If our way of living might be changing, we have to reassess the needs. Or our sense of home and style may need to expand so it can reflect a new house, a remodel, or a change in your life or perspective.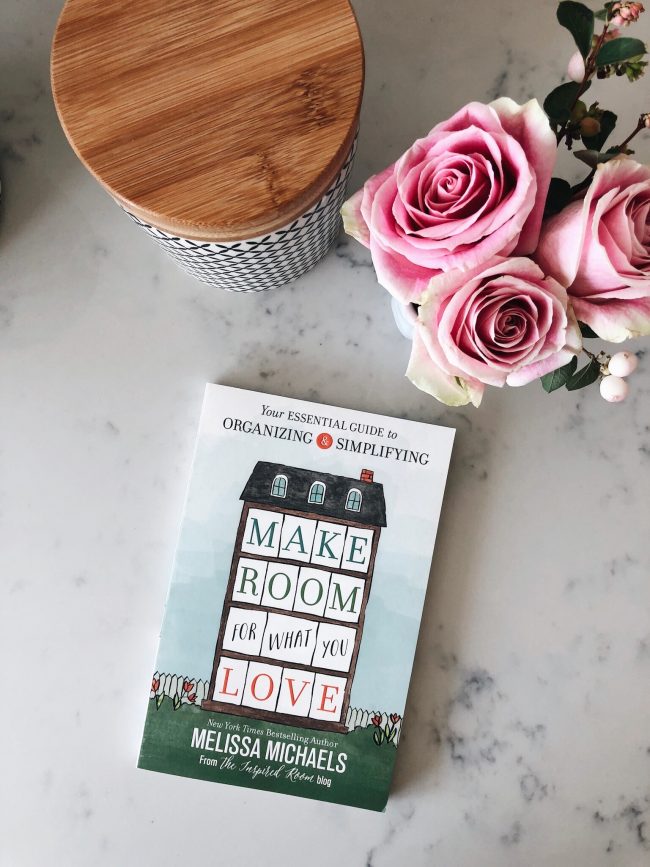 Make Room for What You Love

Change doesn't always have to be complicated or drastic at all. It doesn't mean you have to move or buy all new furniture, rearranging or mixing it up in a new way might be all you need to breath again.
Just as you might become a student, a wife, or a mom, or an artist, or an entrepreneur or empty nester grandma at various points in your lifetime, your surroundings may need to adapt to the need.
An evolving style is a way to restore balance or joy and to make room for a new season.
You are still yourself, you just have to express yourself in unique ways as those seasons change.
To let your style be a reflection of who you are now, you'll need to be adaptable.
One time when we had just moved to an entirely different type of home (we went from a little cottage to a huge Tudor) a friend of mine stopped by. We weren't home but she peeked in the front door window to make sure she was at the right house.
Inside the window she saw a entry cabinet, stacked with books and a cozy lamp was turned on. She told me later that as soon as she looked through that window, she knew immediately that it was our home. Even though the house was different and she didn't recognize the elements, they were put together in a way that still felt like me.
As you're arranging your furniture or accessories to make the house cozier this fall, think about the elements that will draw you into the season and home you are in right now.
Build up or pare down or remix what you have to suit your mood and current needs. That's how you create your own evolving style!


What element in your home could be a style setter for you in this season?
Maybe a rug? A piece of furniture? A focal point or architectural element? A pattern? A pillow? A combination of textures or colors?
What combinations of colors and textures will make you feel most comfortable
and welcomed into your home this fall?
Tell us what you're thinking about your fall style in the comments.
My 2018 Fall Nesting Series posts:
Fall Nesting Series:
Happy Fall Nesting!
A Round up of Fall Doormats
Day One: An Autumn Mindset
Day Two: 20 Little Things
Day Three: Cozying Up the House with Shutters
Day Four: How to Decorate Your Coffee Table in Any Season
Day Five: Fall House Tour
Day Six: Embrace Your Style (and adapt as needed)
Day Seven : Cozy Fall Morning Rituals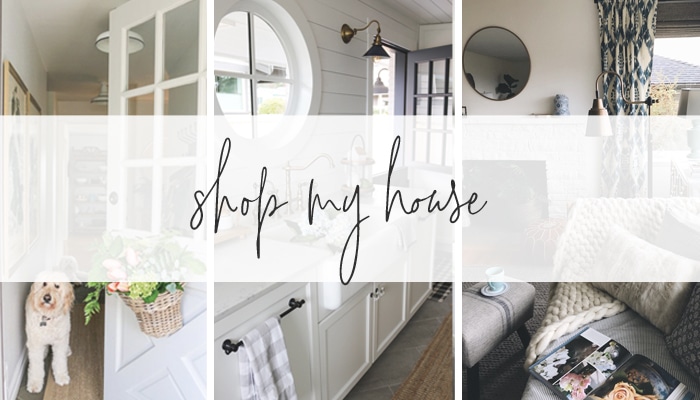 Click here for sources from my house!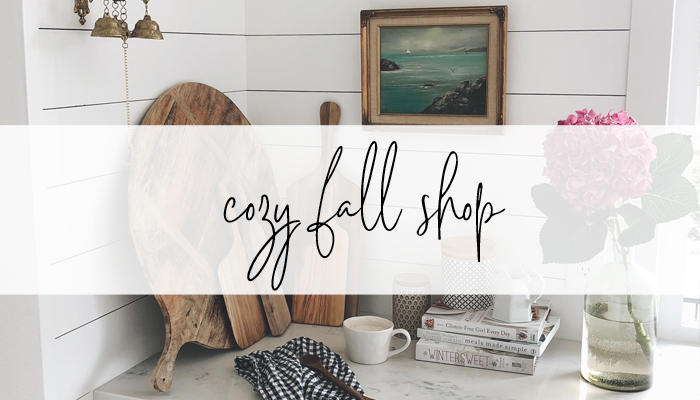 The Inspired Room on Instagram