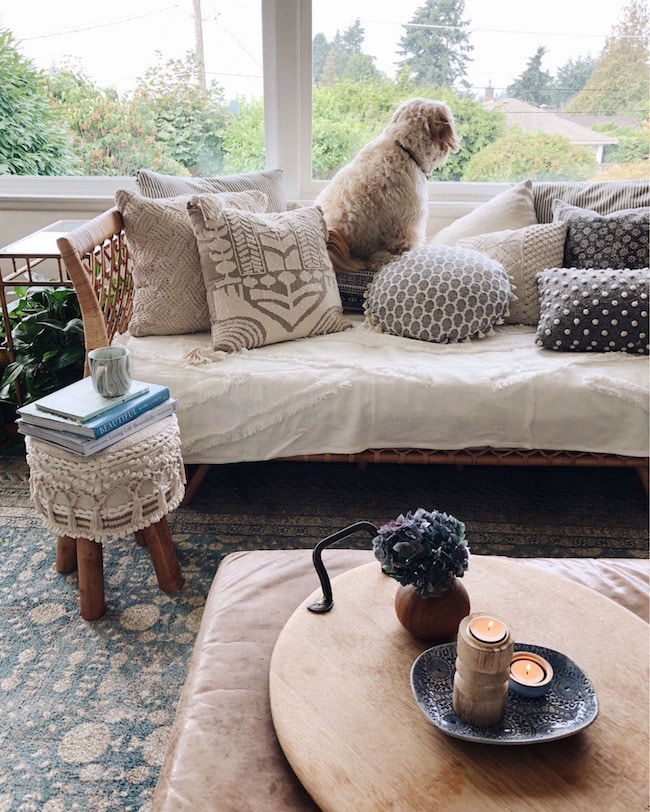 Hello, dear friends! And happy nearly-FALLLLLLLLL!!!!! OH MY GOODNESS! I'm so happy you're here. Welcome to my annual FALL NESTING SERIES. In case you couldn't guess, fall is MY FAVORITE time of year!
Fall Nesting Series:
Here are the posts so far!
A Round up of Fall Doormats
Day One: An Autumn Mindset
Day Two: 20 Little Things
Day Three: Warming Up the House with Shutters
Day Four: How to Decorate Your Coffee Table in Any Season
Day Five: Early Fall House Tour
Day Six: Embrace Your Style (and adapt as needed)
Day Seven: Your Fall Morning Routine
Day Eight: Fall Puttering
Day Nine: Simple Ways to Create a Welcoming Fall Porch
Day Ten: Make Your Bedroom a Cozy Retreat
Day Eleven: Fall Home Refresh – 5 Ways to Bring Your Home to Life
Day Twelve: 14 Simple Fall Decorating Ideas
Day Thirteen: 3 Fall Activities for the Homebody
Day Fourteen: Cozy Things with Tassels, Textures, and Trims
Day Fifteen: Sweater Weather: Tips for a Warm & Cozy Home
Doesn't the first day after Labor day just feel like fall to you? Well, even if it doesn't feel like fall where you are, that's OK. Fall Nesting around here doesn't really depend on the weather or the date or even our current feelings.
Fall Nesting is first and foremost about nurturing an autumn mindset for our home, and we can start that today.
Fall Nesting is a series I have put together every year since the internet was invented (well, maybe not quite that long, but it's been about 11 years now!). This series has been a long time favorite for me and gratefully for many of you, too.
These days people seem to start decorating for fall reallllly early! Like, I saw pumpkins in August. Maybe there was a competition this year to be first to show off pumpkin photos? I don't know!
But y'all, I feel like that's what has made my Fall Nesting series so unique all these years.
It's not been all about a race to display pumpkins (even though I love them, too!). It's not about being in a rush to have your porch or mantel decorated (although it's fun to get inspired and motivated!). It's definitely not about the pressure of keeping up with someone else's timeline or expectations for how to decorate.
It's actually about NOT letting ourselves get sucked in to the pressure to hurry or have all the things other people seem to have, or to do all the things other people are doing. That's just too much!
Deep breath. We can slowwww down.
Ah, doesn't that feel better?
Let's refocus fall on what matters and go from there.
Cultivating an autumn mindset begins with quieting the noise of what everyone else is doing so we can actually focus on the simple joy of creating our own cozy sanctuary.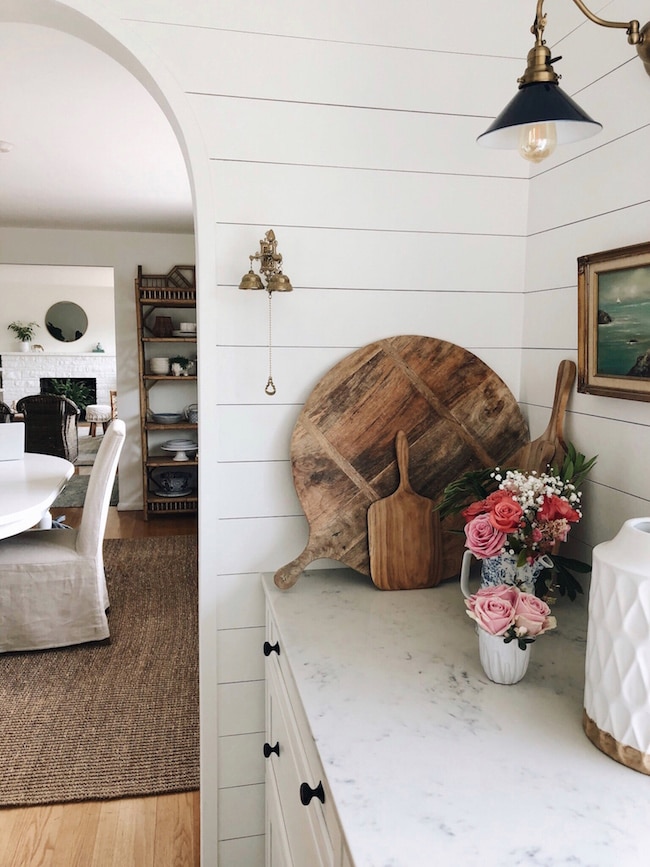 Fall nesting is the slow process of evolving our home through the season.
Like the change of seasons outside, the seasonal evolution in our home can be subtle and gradual. It's not something we need to start in a rush or complete in a day. Our home should also evolve with our season of life. Fall nesting is about slowing down the frenzied pace so we can be more aware of what we already have and can enjoy about our home, not stressing about all the things we don't.
Fall nesting an opportunity to nurture ourselves.
This is a season to incorporate into our surroundings what comforts and inspires us, as well as what will be essential to our well-being in the months ahead.
By welcoming fall with a nesting perspective, we won't need to spend this season anxious about the current state of our home or worried about the future. On the contrary, we can be more mindful of how we feel in our home and what we can do to today to take better care of ourselves in it.
Our home can be a more comforting sanctuary when we are more purposeful and intentional in accomplishing what will serve us well now and in the weeks to come.
Fall nesting is about creating a warm and inviting ambience.
Sometimes the fall nesting process involves buying something new, but it may also mean letting go of things that no longer inspire you. You may want o incorporate what you already have or are inspired to gather over the season, or you may start by paring down the excess or simply rearranging you have. This season is about bringing together whatever layers of cozy textures and colors speak to you and creating the mood you want for your home.
Fall Nesting is about honoring and practicing comforting nesting rituals.
It's focusing on the ways we want to nourish, nurture and gather the people we love in our home.
It's the art of simply puttering around our home, finding joy in making it as cozy and inviting as it can be.
It's about awakening our senses in our surroundings so we can fully savor the details and thrive in the place we call home.
It's expressing gratitude for the season we are in and expressing that inner contentment in our surroundings.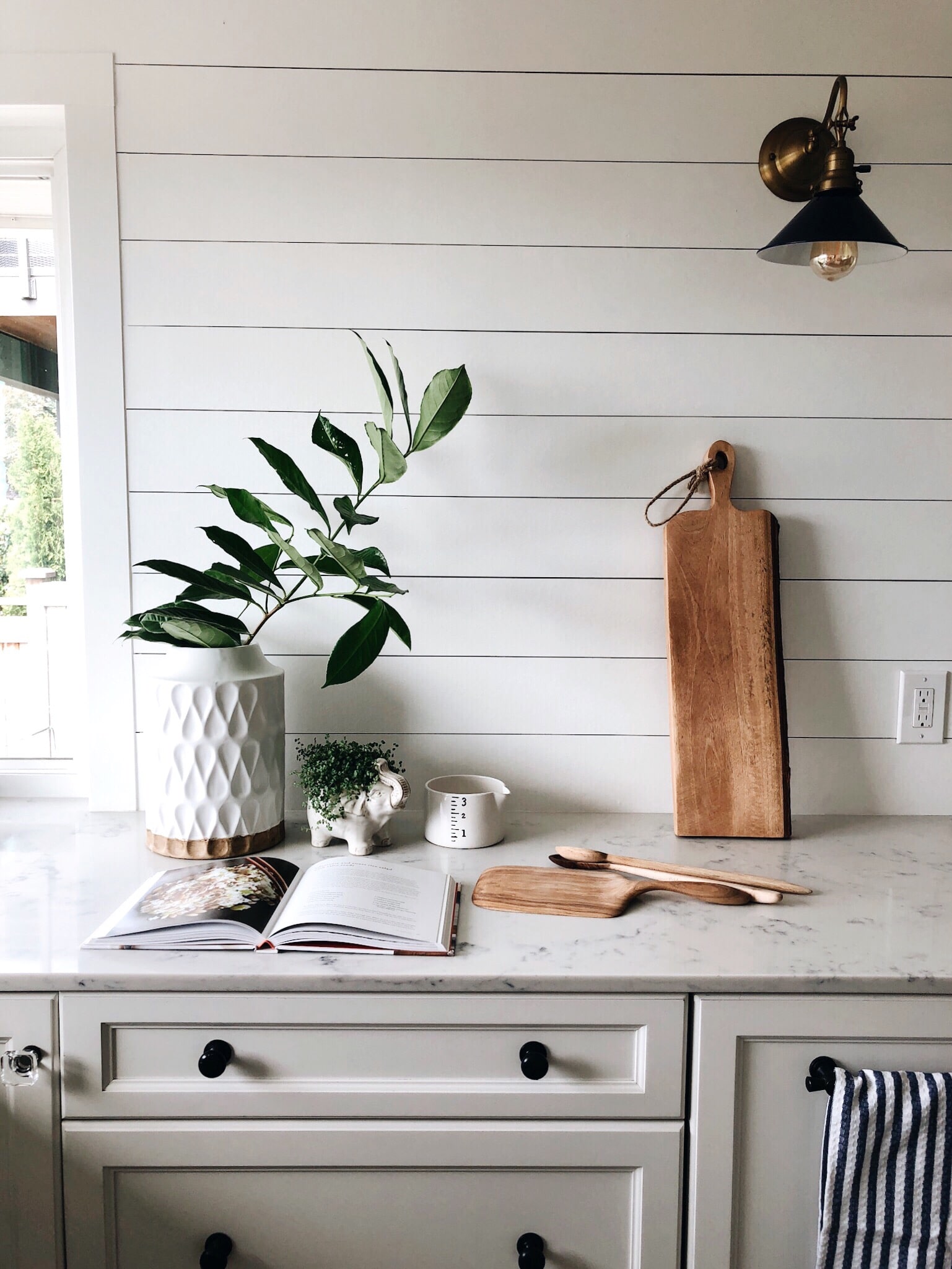 So now that you have a little peek into what this series will be all about, let's get this season started.
Welcome to the 2018 Fall Nesting Series, friends.
I do hope you'll meet me here every morning for a little encouragement as well as fall inspiration and ideas, too. Knowing you will be here, ready and waiting, will inspire me. Please invite your friends to join us, the more the merrier.
Whether you're here for the first time, or the eleventh time, or you've lost track, I would love it if you would INTRODUCE YOURSELF in the COMMENTS today! Tell us if or how long you've followed the blog and the Fall Nesting series!
Fall Nesting Series:
Happy Fall Nesting!
A Round up of Fall Doormats
Day One: An Autumn Mindset
Day Two: 20 Little Things
Day Three: Cozying Up the House with Shutters
Day Four: How to Decorate Your Coffee Table in Any Season
Day Five: Fall House Tour
Day Six: Embrace Your Style (and adapt as needed)
Day Seven : Cozy Fall Morning Rituals
* * * * * * * * * * * * * * * * * *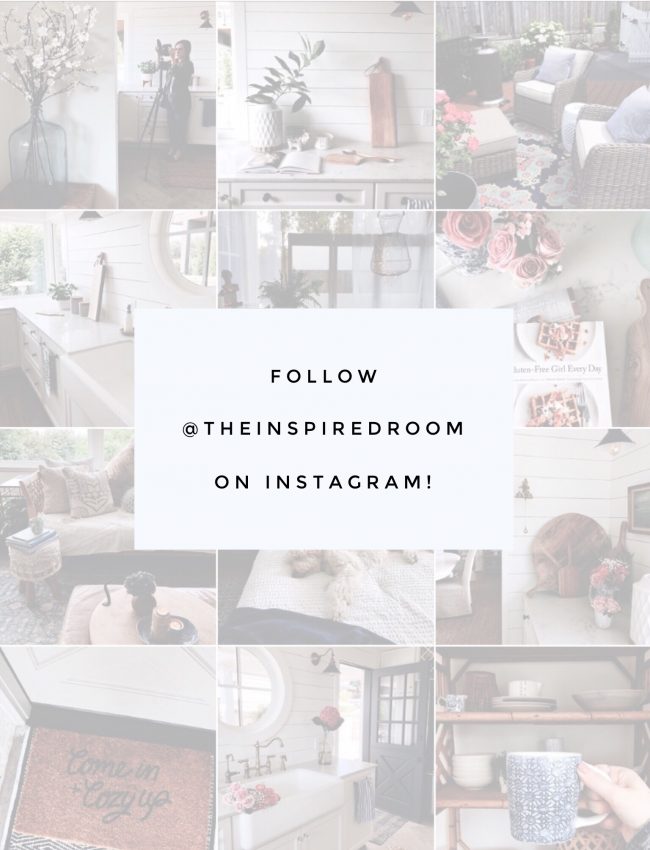 *I hope you'll also follow me on Instagram, I will be sharing snippets of this series and my fall home in my feed and on stories, too!
* If you do not yet subscribe to The Inspired Room, you'll want to sign up now so you won't miss out on the series or any future posts or news.
* Be sure to share your own Fall Nesting photos on Instagram and use the hashtag #fallnesting so we can find you!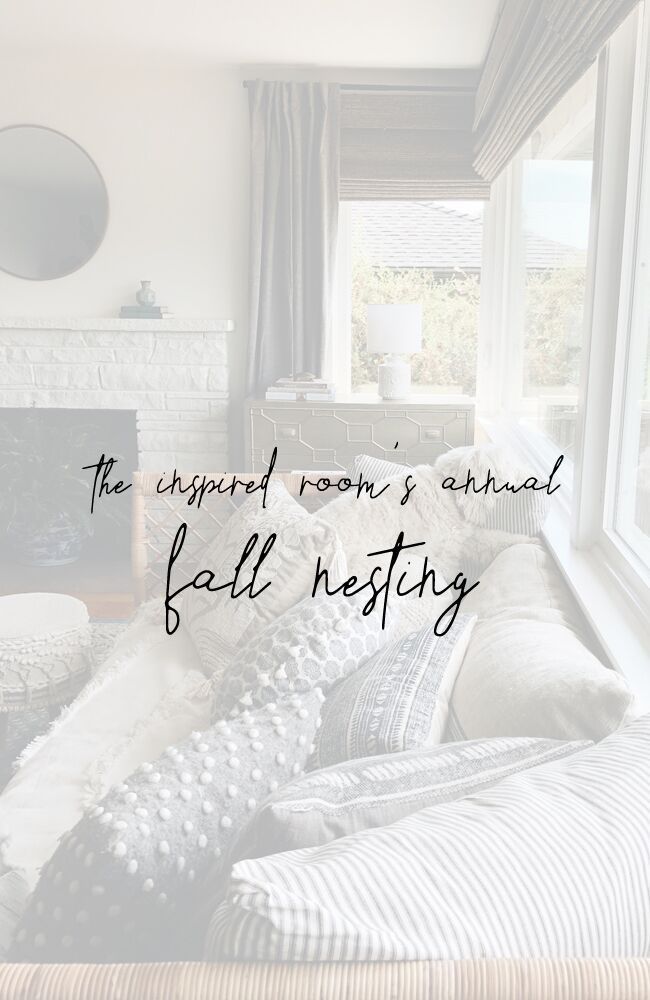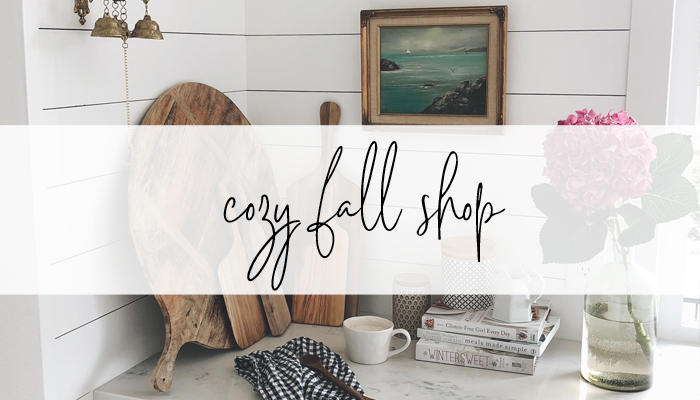 Visit the following links for my fall & home sources: