Hey friends! This week I'm making time for something I love to do. (I hope you will, too.) I call it puttering, perhaps you call it something else?
Puttering is to occupy yourself in an unhurried pleasant manner on a number of small tasks, while not concentrating on anything particular.
Rug | green botanical towel | other kitchen sources
I mean, is puttering not the best fall nesting activity ever?
It's relaxing, but still feels rewarding and productive.
As you slow down to enjoy or tend to little thing around the house, life there will become more comfortable or pleasant.
Puttering could involve some fall nesting, or a little cozifying of a room, a bit of cleaning, a little tidying or organizing, or all of the above. It could begin in one room and end up in every room…or even result in shopping. You just never know.
My mug
Often I will make myself a hot drink, turn on some tunes and then just follow my whims to see what inspires and transpires.
Want to join me in some fall puttering this week?
I'd love to hear what you're up to and if you are enjoying a little puttering, too. I'll be back to share the results of my puttering around the house!
* * * * * * * * * * * * * *
CATCH UP ON THE FALL NESTING SERIES:
A Round up of Fall Doormats
Day One: An Autumn Mindset
Day Two: 20 Little Things
Day Three: Cozying Up the House with Shutters
Day Four: How to Decorate Your Coffee Table in Any Season
Day Five: Fall House Tour
Day Six: Embrace Your Style (and adapt as needed)
Day Seven: Your Cozy Fall Morning Routine
Day Eight: TODAY!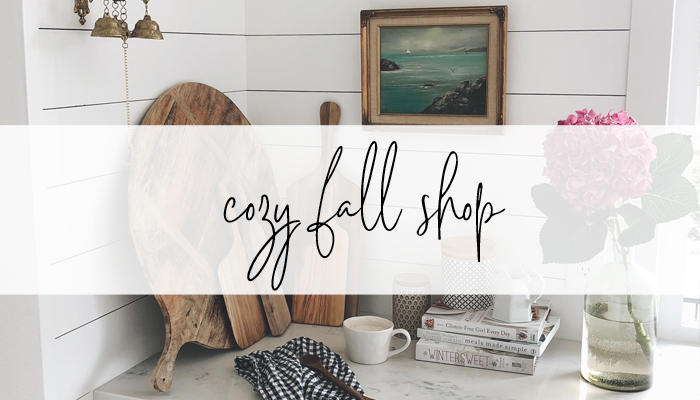 Some of my favorite fall finds are in my Cozy Fall Shop
Shop for items in my house here.