You may have noticed this in my side patio makeover post, but we are no longer gateless in Seattle :).
As was the case with many of our side patio projects, the gate creation and installation was not without many hiccups and mishaps.
It literally had taken years (yes, years) to get this side patio done and the gate installed so at some point awhile back I decided to embrace the "better done than perfect" philosophy.
As much as I love design and the process of evolving spaces, I particularly enjoy spending time in "rooms" that feel "finished." So even though I am likely to want to continue to improve this area and all of our spaces over time (because that's fun for me!), it's especially nice to focus on getting each room to a point where they feel complete "enough."
Right now we are enjoying every moment we can out here!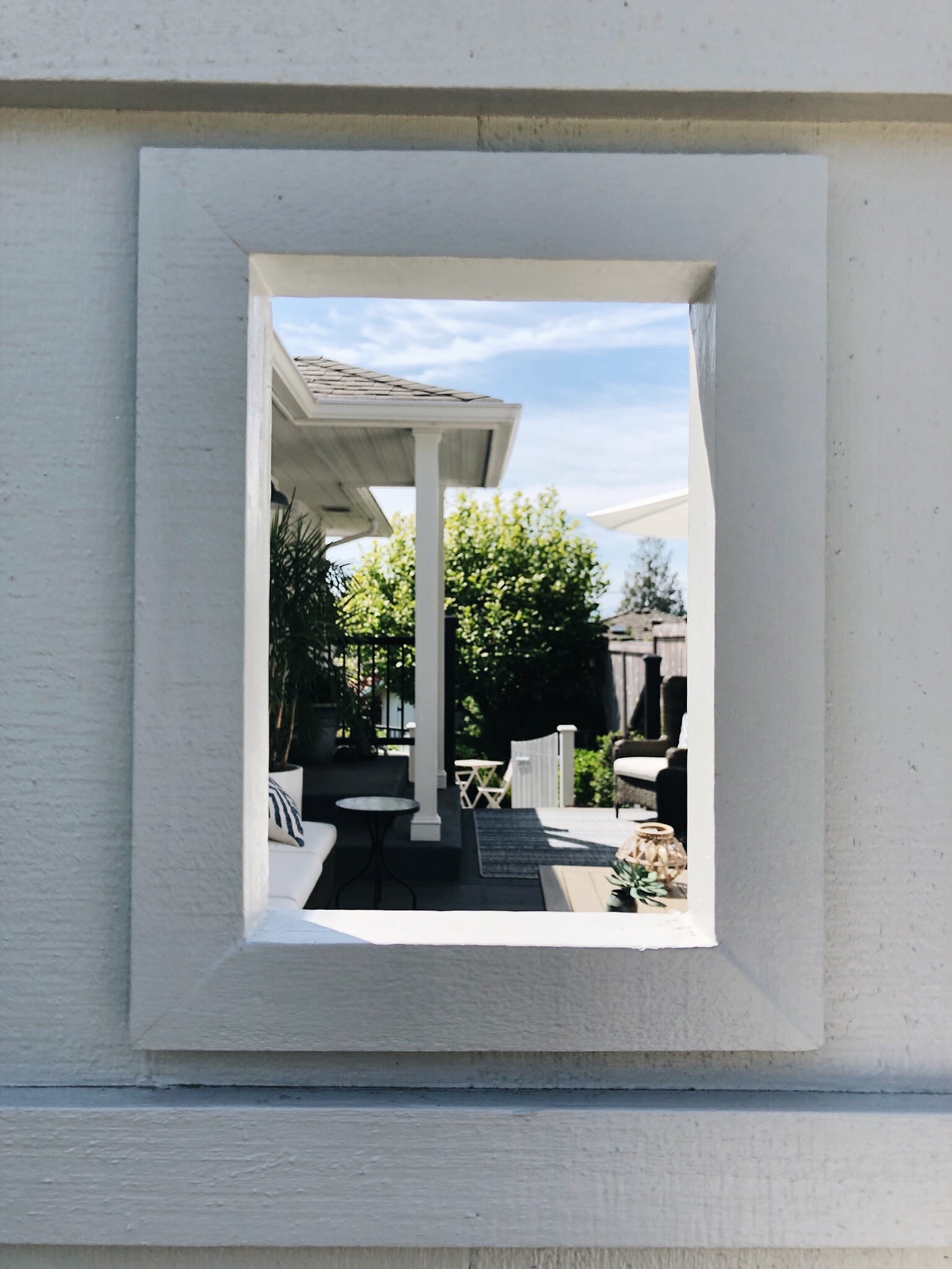 This is the view to our side patio when you look through our little gate window! Perfect or imperfect, I'd say a "finished" space feels peaceful and WONDERFUL!
There are other projects I want to improve or need to complete in this space, so stay tuned for a post on what those elements are! But in the meantime, you'll find me sipping lemonade out here and enjoying it as it is all summer long!
If you missed the latest updates to the side yard, you can check out the makeover here!
See our other white gate (a double picket!) HERE.
More Posts on The Inspired Room:
9 Elements for Enjoyable Outdoor Spaces
How I care for my outdoor furniture
How to Design a Backyard: 4 Essential Zones
My Trex Deck Tour and Makeover
How to Decorate: The Slow Process to a Style You'll Love