I have been on the hunt for all the kitchen inspiration lately, as we are preparing for our upcoming remodel! I stumbled upon this beautiful kitchen in Southern Living and thought it deserved its own post. I love the classic design with cheerful accents (that fun roman shade valance and fabric is speaking to me, it's like a blast from the past! I really love that this look has come back!).
This white kitchen is done right. It's so timeless and bright, but I love that it still has contrast and warmth from the wood floors and darker metal lighting. I also love that dreamy window seat banquette…so inviting!
The charming open shelves for cookbooks and dishes makes me happy too, that's one element I definitely plan to include in our new kitchen. We put open shelving in two out of three of our last three kitchens. We sadly didn't have room or install them in our last kitchen and I've missed that look! It makes the room feel lived in and personal as well as offers an opportunity to add personality, color and pattern.
Enjoy taking this kitchen tour, hope it inspires you, too!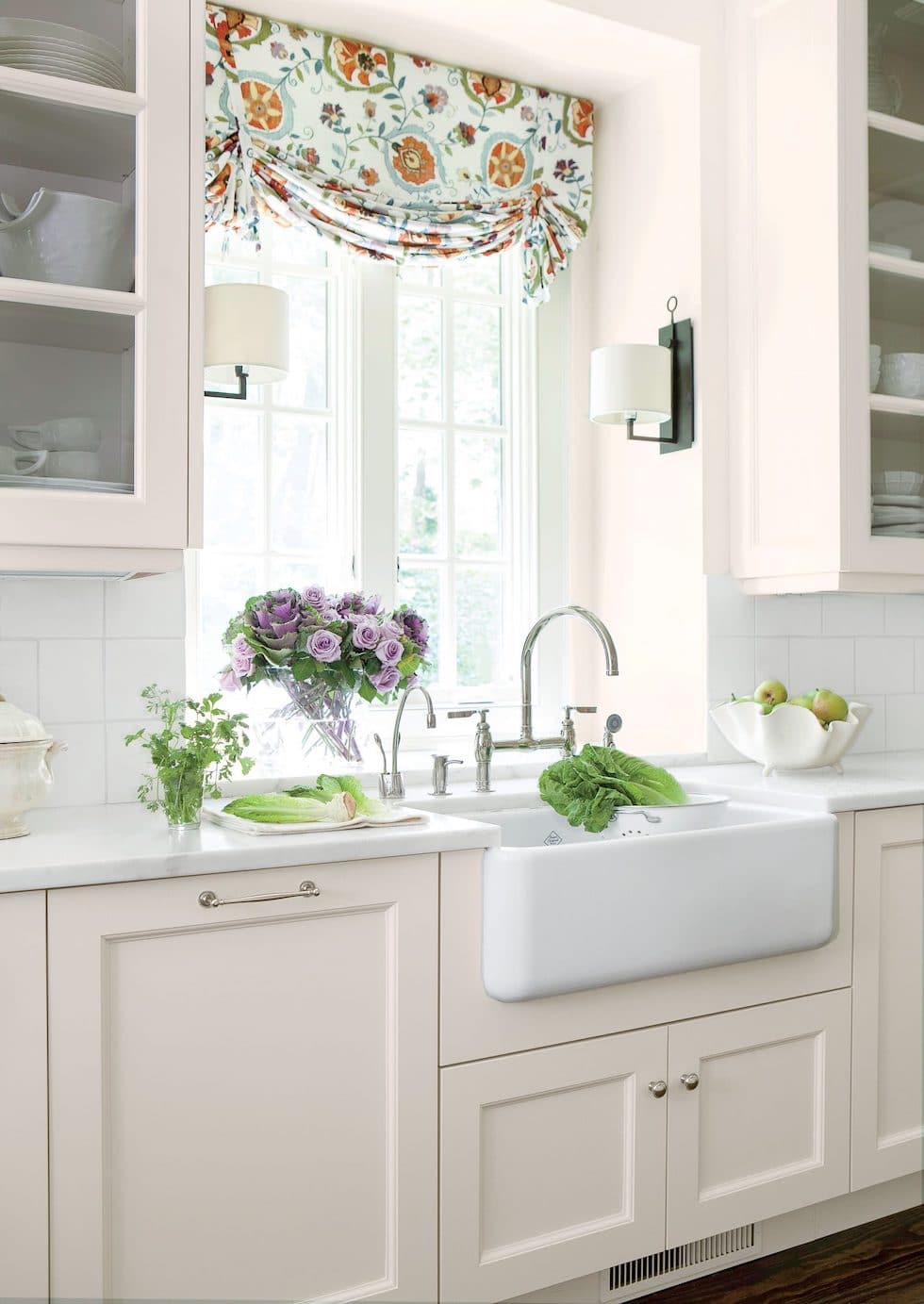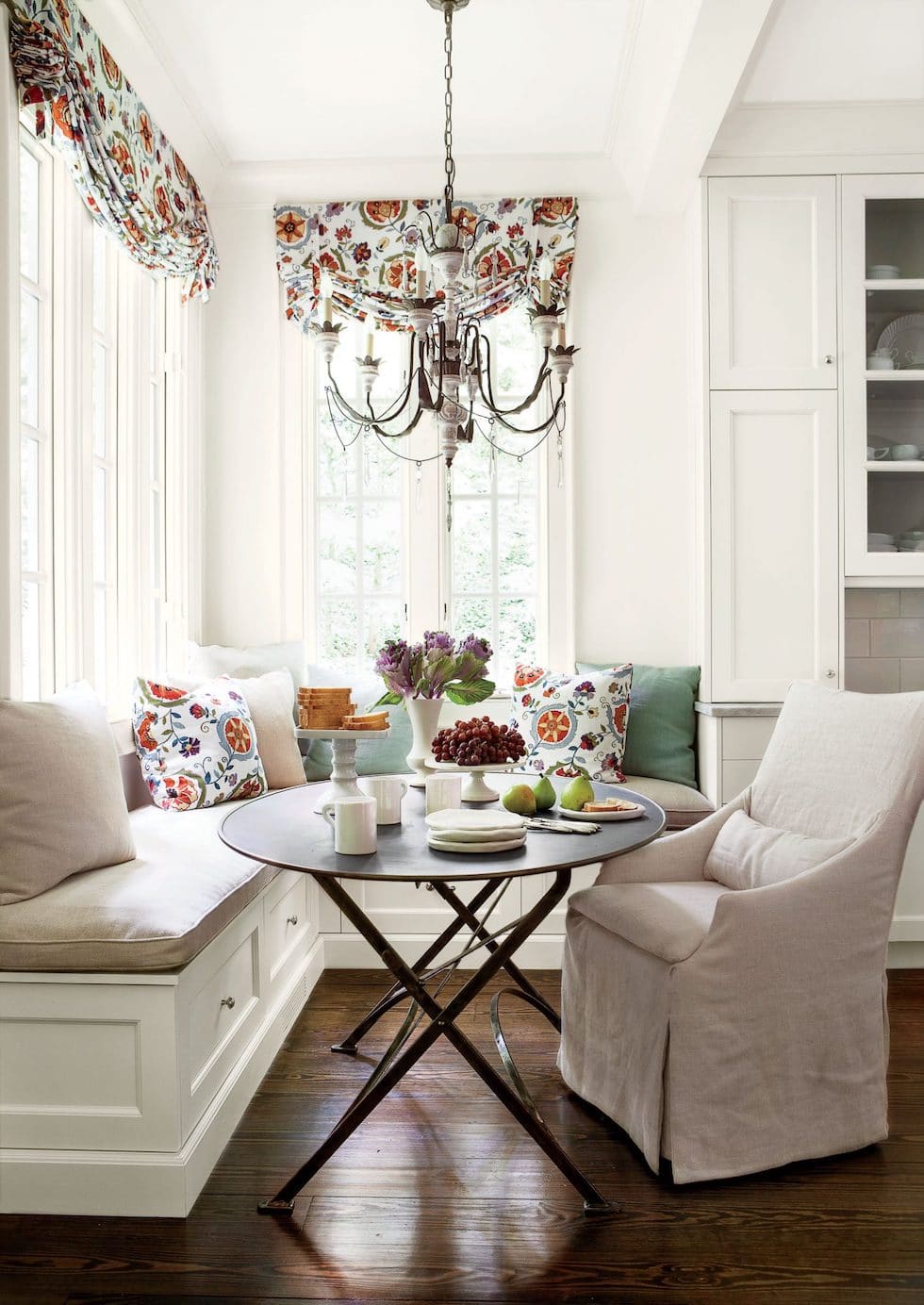 More Kitchen Inspiration:
Cozy & Inviting Kitchen: Get the Look
Kitchen Remodel: 4 Key Design Tips
My Shiplap Kitchen: Tour & Similar "Get the Look" Sources
Click here for all kitchen inspiration posts on The Inspired Room
Best of the Best Kitchen Ideas Series:
Kitchen Ideas: 8 Showstopping Elements
Colored Kitchen Cabinets Inspiration
Covered Range Hood Design Ideas
Kitchen Open Shelving: Inspiration and Tips
Black Hardware: Kitchen Cabinet Ideas