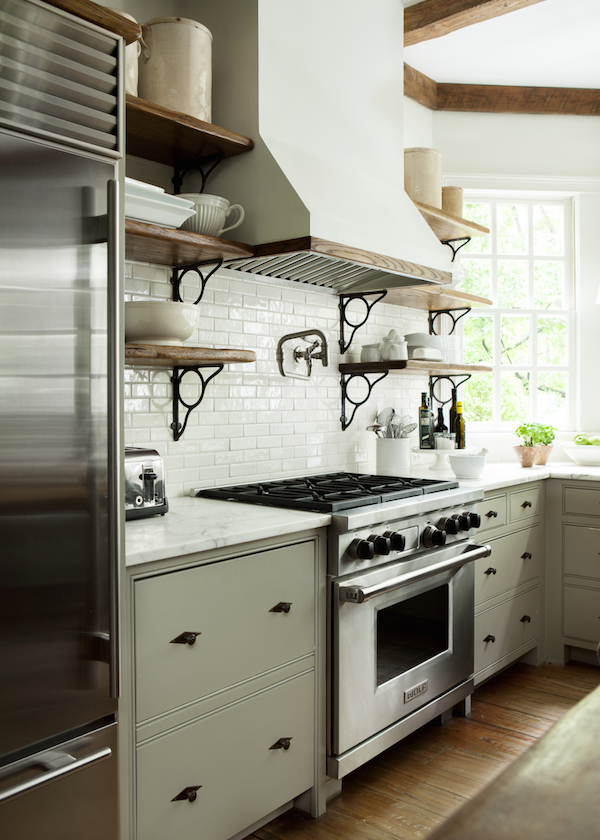 Black hardware cabinets
One of the many decisions that you face when you are planning a kitchen design is selecting cabinet hardware. While there seems to be a lot of brass or gold hardware being used lately, black hardware remains a steady classic. Matte black finishes in general are really popular, and fortunately metal hardware and finishes are never really in or out. I would say they are all in depending on what works best for your style of kitchen and home.
One look I personally really love is white cabinets with black hardware. Black hardware feels so unpretentious, classic and homey to me. I put black iron knobs and pulls in my English Tudor and I've really missed them, so don't be surprised if black hardware shows up in my new kitchen!
For inspiration today I've featured some great kitchens with black hardware and near the end of the post, you'll find a round up of some black hardware sources if you are looking for some pretty options!
Enjoy!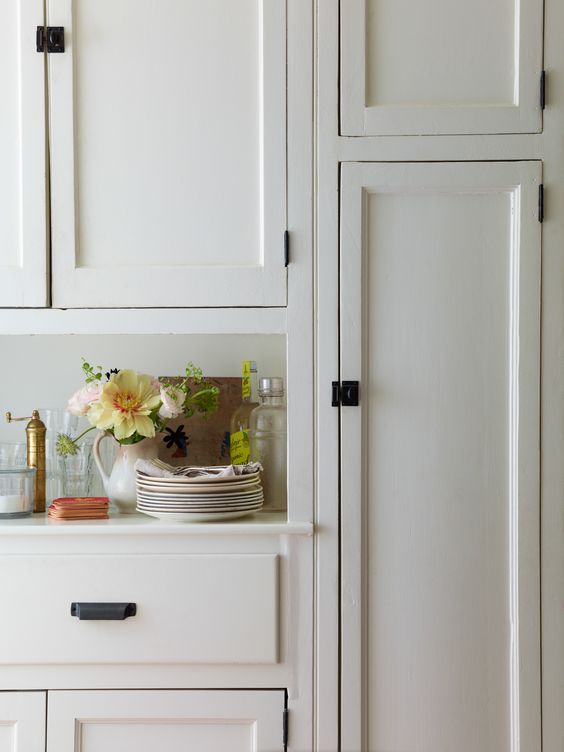 Kinfolk Home (These pulls look like the ones I had in my previous kitchen but in oil rubbed bronze, the Duluth Pulls from Restoration Hardware!)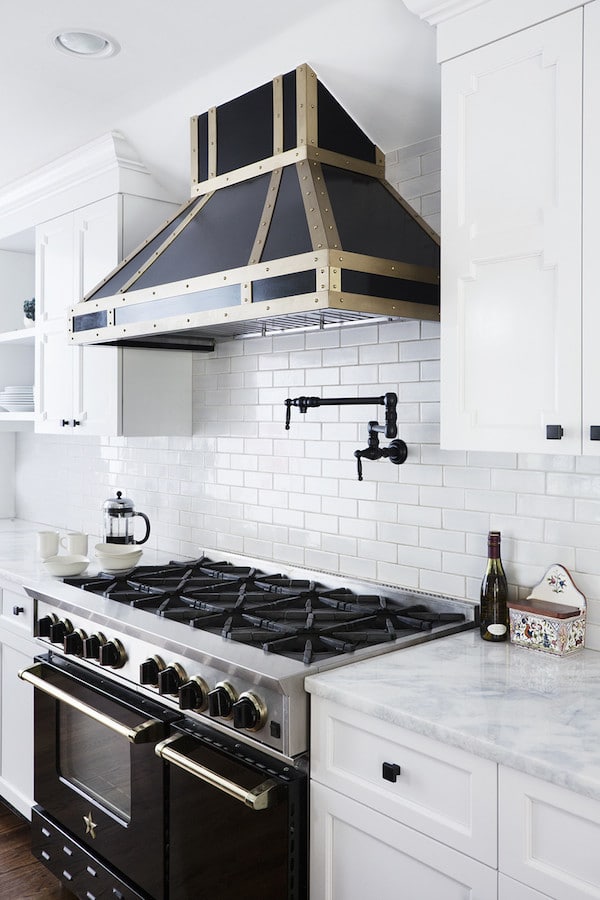 Lonny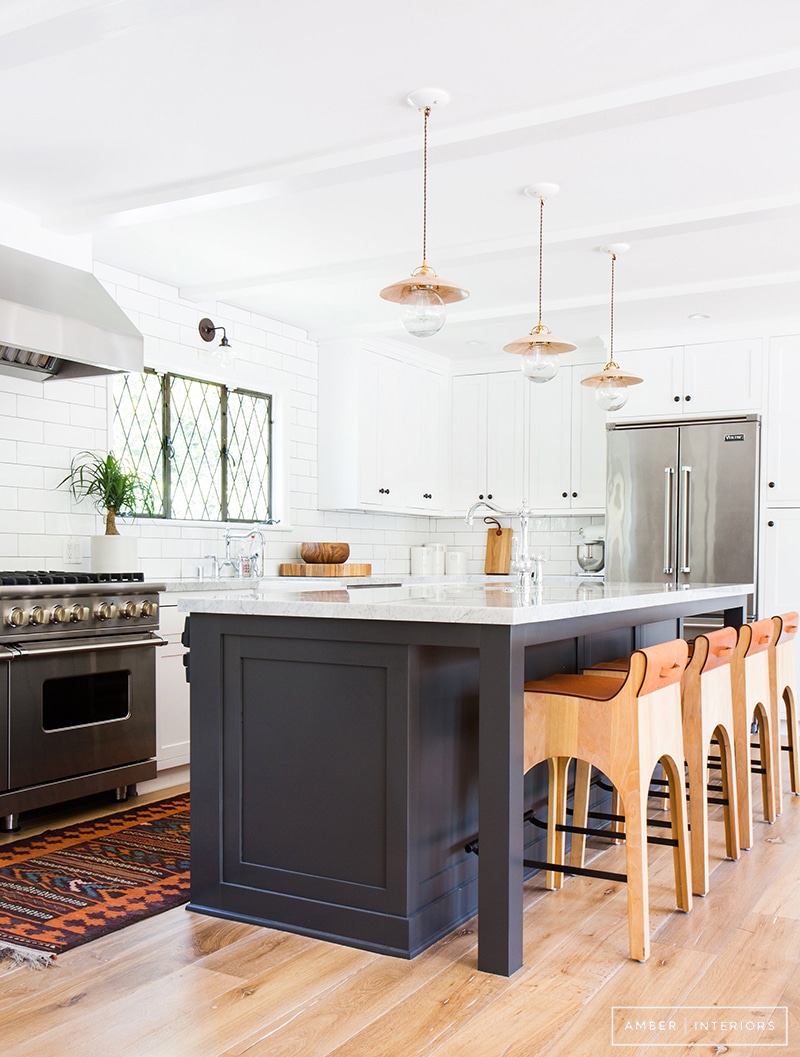 Amber Interiors / Photo by Tessa Neustadt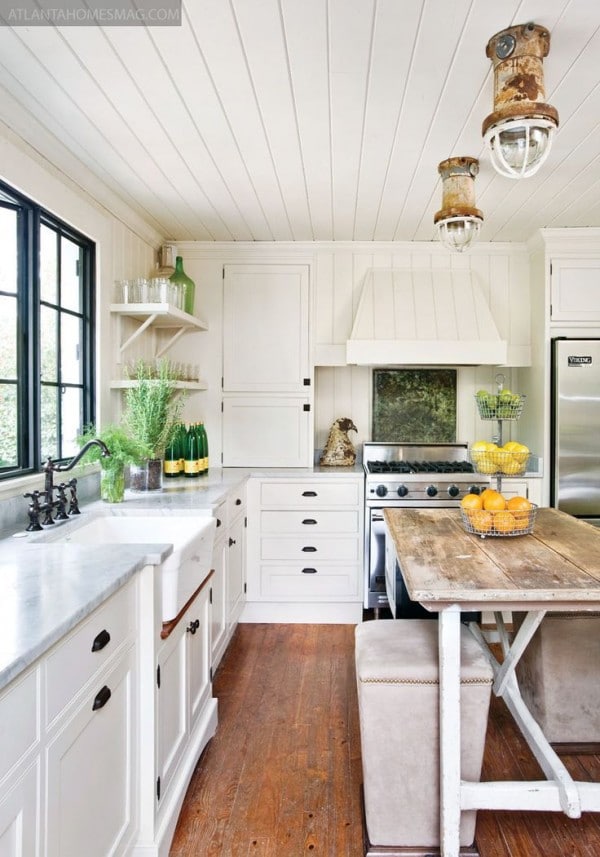 Atlanta Homes – Jamie McPherson – Photo by Erica George Dines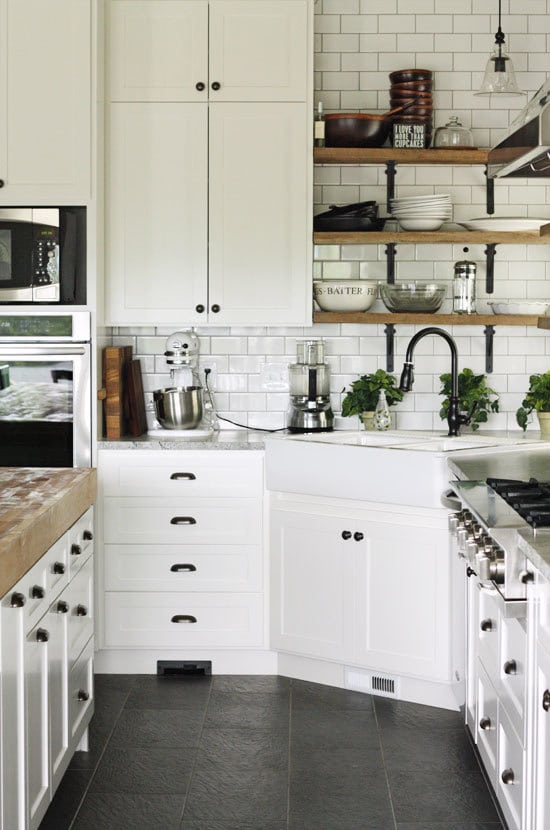 BHG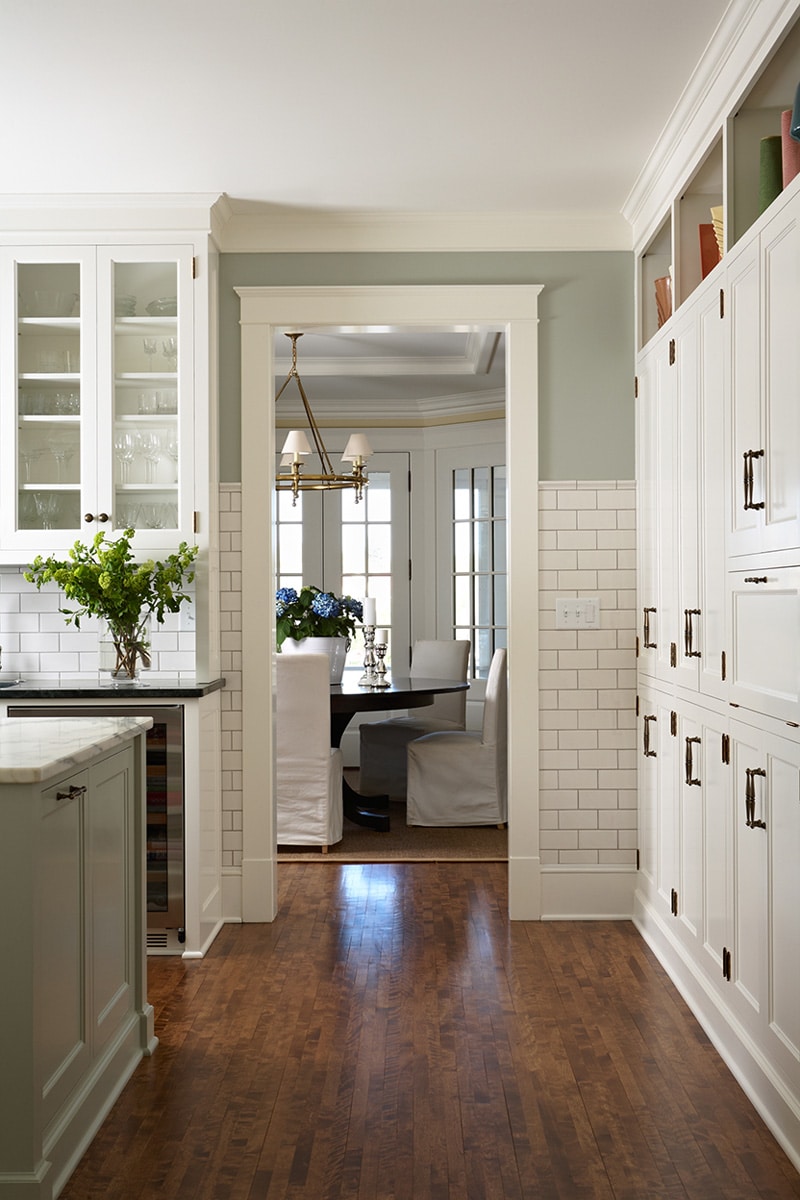 Welch Forsman Associates / Architecture: Laurel Ulland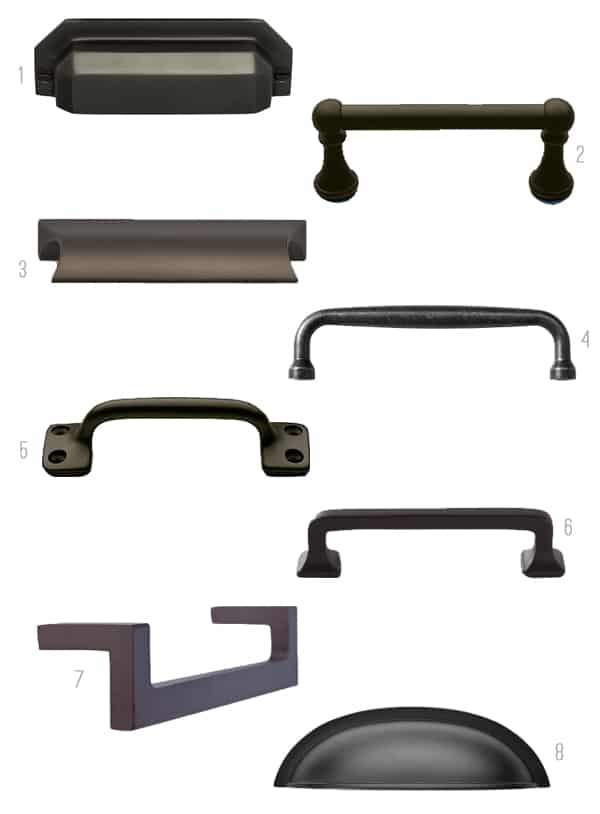 Hardware sources: 1 // 2 // 3 // 4 // 5 // 6 // 7 // 8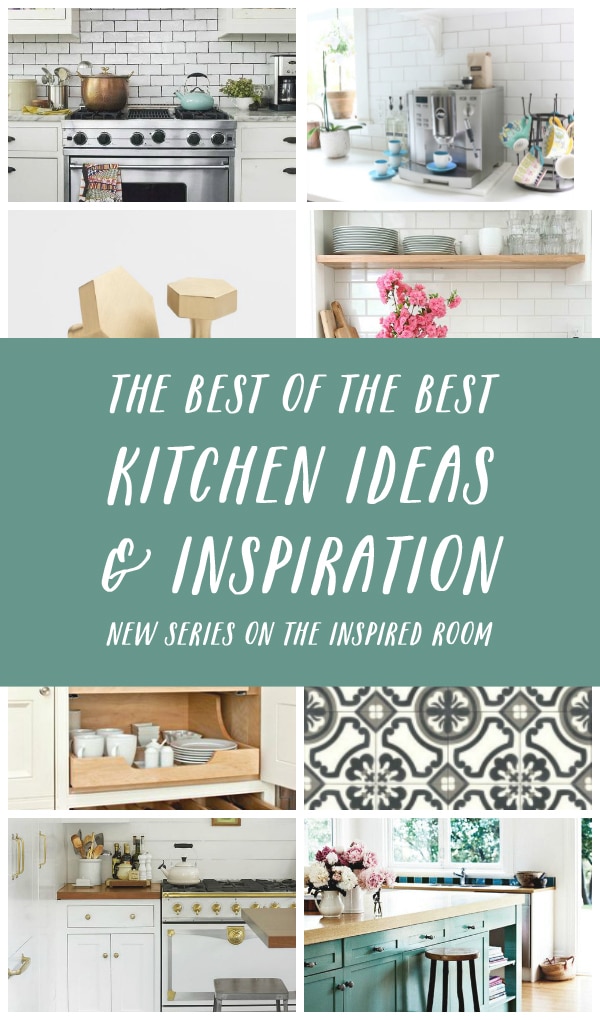 See more posts in this kitchen inspiration series:
Mug Racks & Kitchen Coffee Stations // Kitchen Open Shelving // Farmhouse Sinks
My 3 latest kitchen guides on eBay:
6 Ways to Make Your Kitchen Feel Bigger // 10 Clever Kitchen Space Savers // 4 Budget-Friendly Tips for an Organized Kitchen