Fall is a great season to fall in love with your home.
But how?
1. Dream.
Do you ever dream about your home? As in, think about things you'd love to do if time or money were no object? I do. But honestly, sometimes I get so busy that I often forget that essential element of being in love. Take a few moments to wander around your home and dream about one room. What could it look like with a little time or money? And then go one productive step further and think about how you could make that dream come true sooner with a little creativity.
2. Be grateful.
Showing gratitude for the home you have is such an important part of loving what you have. It's easy to be frustrated with things about it, especially when you look around at everything everyone ELSE seems to have or be doing. But a roof over our head is a GIFT, so count all the ways your home is a blessing to your family just as it is. Look around and count the things you already love about your home!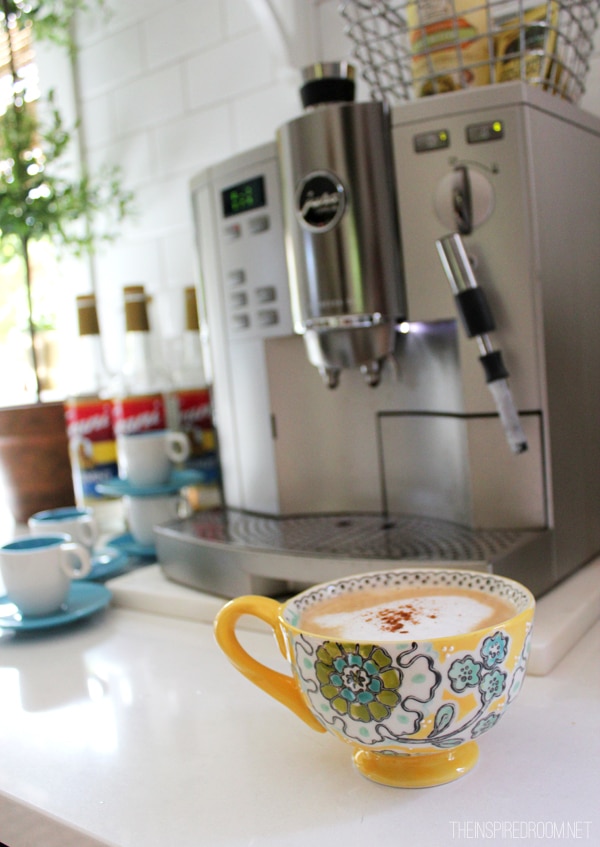 3. Find joy in routine.
Routine can be so boring. So predictable. But routine can also be SO wonderful and important when it comes to feeling in control of our day and how we take care of our home. Think of one routine homemaking activity you dread. Is it dishes? Laundry? Making the beds? Cleaning the bathroom? Organizing? Think of ways to bring a little more joy to that activity. Combine it with music you love, light a candle that makes you happy, or get yourself something new that will make the task or the room you are in just a little more cheery. New pillows on the bed? Pretty towels to hang up in the bathroom? Pretty baskets for organizing?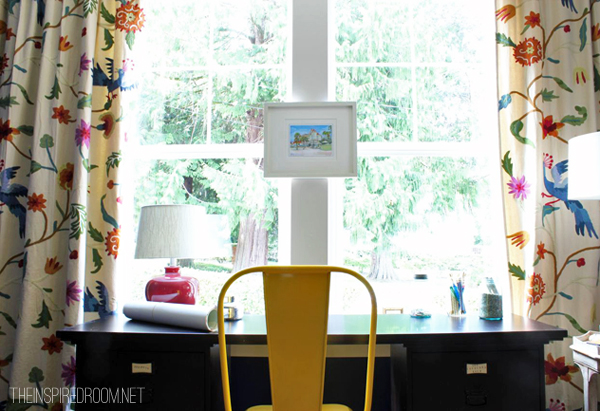 4. Be in love with one corner.
So your whole home isn't perfect or tidy or just the way you envision it? Welcome to how most of us live! But instead of feeling frustrated about that, how about working on just one corner? Be creative and make it your favorite place in the whole house!
5. Treat yourself.
I don't know about you, but sometimes I forget to do things I love. I get bogged down in things I have to do. Whenever I start feeling overwhelmed, I have to remind myself to STOP and go do something I love to do around the house. Usually that involves things like puttering, decorating with a few seasonal touches or making myself a cup of coffee in my favorite mug.
Do you love Fall at home as much as I do?
Then we are KINDRED SPIRITS!
Link up to our Fall Nesting Linky Party (below) & start showing off your Fall home with #inspiredfallnesting!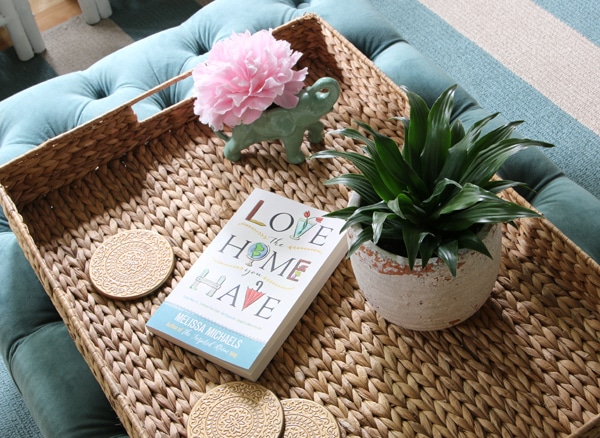 Check out my New York Times Best Selling book, Love the Home You Have!
---
---

***Catch up with my 31 Days of Falling for Fall:

Day One, Day Two, Day Three, Day Four, Day Five, Day Six, Day Seven, Day Eight, Day Nine, Day Ten, Day Eleven, Day Twelve, Day Thirteen, Day Fourteen, Today is day Fifteen!

Come visit & Join the Fall Nesting Link Up Party