Happy Monday! Were you around in the early days of blogging when everyone would start their morning with their favorite blogs and a cup of coffee in hand? I loved those days. Maybe people still do that, I don't know. Do you?
Anyway, one of my most FAQ through the years (and particularly on Instagram lately) has been about my coffee mugs and coffee making accessories. So to make it easy for everyone to find all our current favorites, I rounded them all up in one handy spot! I'm calling it The Inspired Room Coffee Shop. Clever, yes? :)
Click HERE for all my sources in "The Inspired Room Coffee Shop"!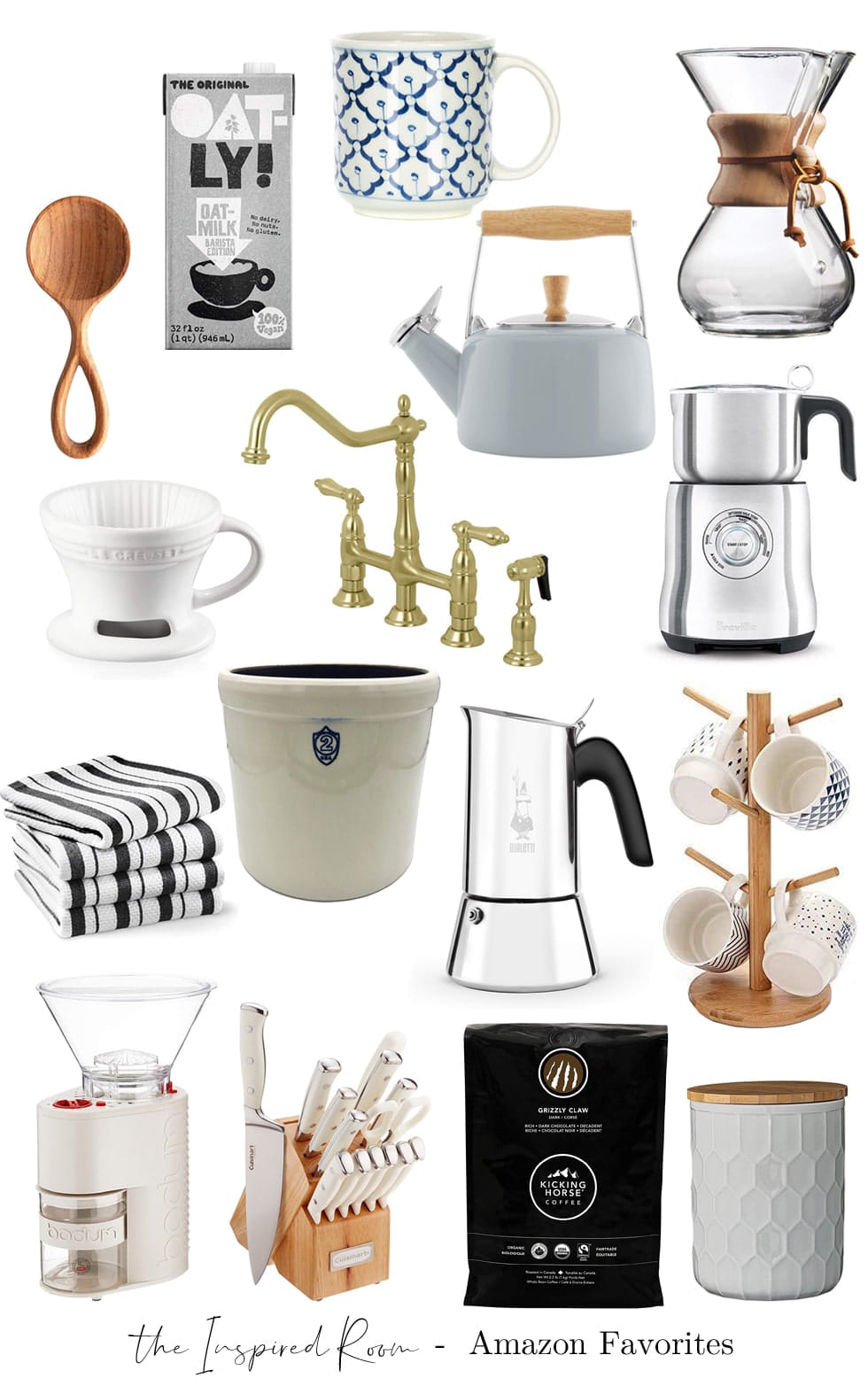 Click HERE to shop my favorite kitchen and coffee tools on Amazons
Sources for above graphic: Milk Frother // Hand Carved Wood Spoon with Handle // Blue and White Mugs // White Coffee Bean Grinder // Kicking Horse Coffee Beans (one of our favorite blends) // Stoneware Crock // Chemex Glass Pour Over Coffee Maker // Oatly Oat Milk // Glass Coffee Cups // Wood Mug Tree // White Ceramic Pour Over Coffee Cone // Wood and White Knife Set // White Kitchen Canisters with Bamboo Lids // Stainless Steel Stovetop Coffee Maker // Black and White Kitchen Striped Towels
---
Click HERE to shop ALL my Amazon favorites
Hope you're all well!
---
Want to see our morning coffee making in action? Watch the video below!