Hello! Is this thing on? Hi, friends! Remember me? I've missed you! All is well here and around our house. I've been a little MIA (well, a lot MIA) here while I was juggling several projects that all were due in the same few week period of time. Crazy times.
Besides the big blog crash of 2018 (you may have noticed that the blog was literally MIA a few times, which gave me a bit of a fright), and organizing the Simple Organizing book launch (thank you all for your support!), I also was finishing up a new 60,000 word book manuscript (which I turned in last week, yay!) plus trying to deal with quite a few other projects and updates around the house.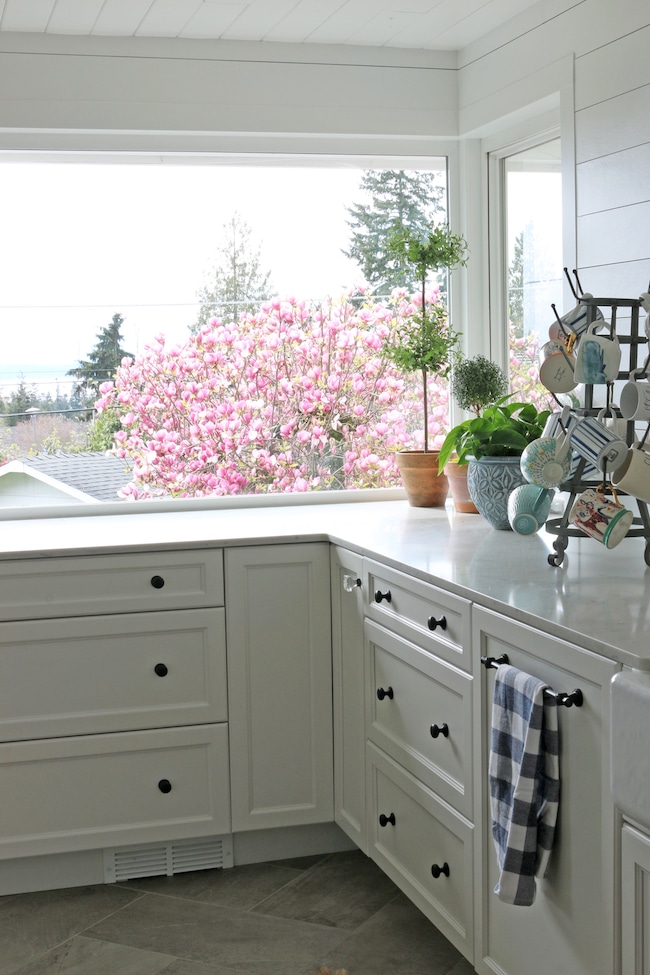 Speaking of book writing, I've mentioned this before but writing a new book is a strange experience because the whole time I feel like I'm still talking with you, except you can't hear me :)
Basically it's like I'm talking to myself, so it's good to be in a place where you can hear me again!
Tomorrow I'll give you an update from my dining room (sneak peek at the top of the page).
As I was looking through some photos this weekend, I got inspired to do a little spring round up for today.
This is like a blast from the past, since I'm bringing together a few shots from my previous home and my new home, just for fun all in one post!
Decorate your mantel and coffee table
Bring a lighter look to open shelving (my best open shelving tips and inspiration)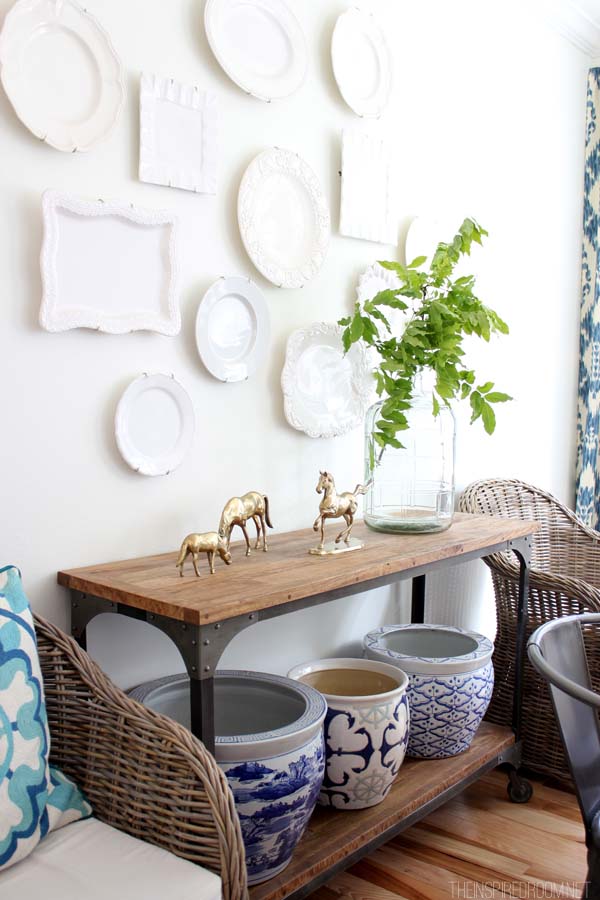 Bring in greenery from the yard
Line a window sill with spring plants and blooms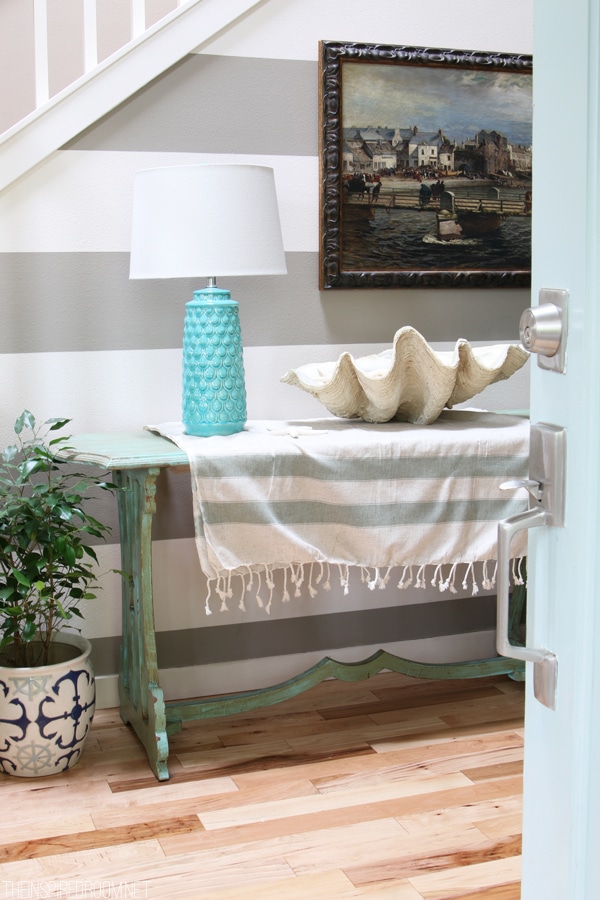 Use a fringed throw or turkish towel to jazz up your entry table
Use heavy gift wrap or removable wallpaper to refresh a wall (gift wrap sources)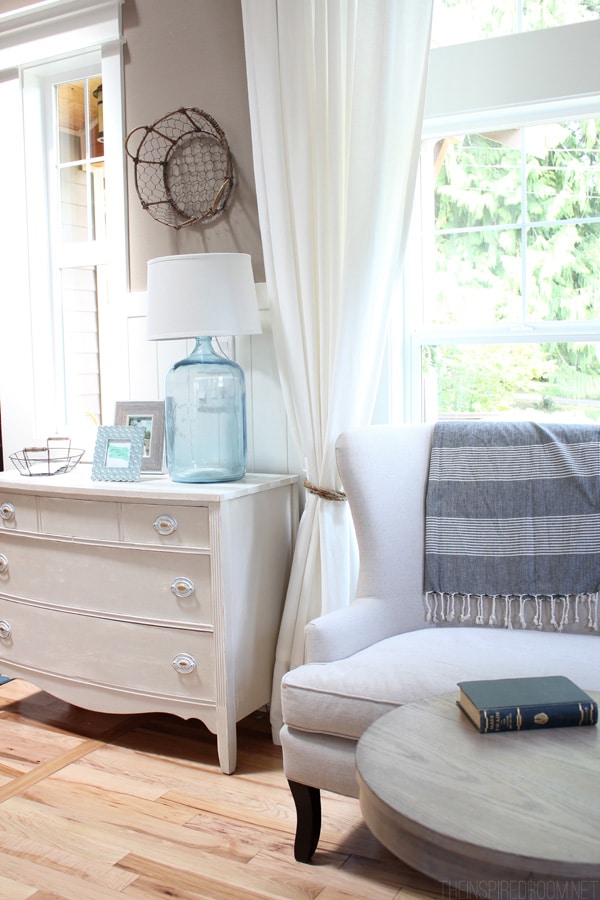 Tie a rope around your curtains for a fresh nautical look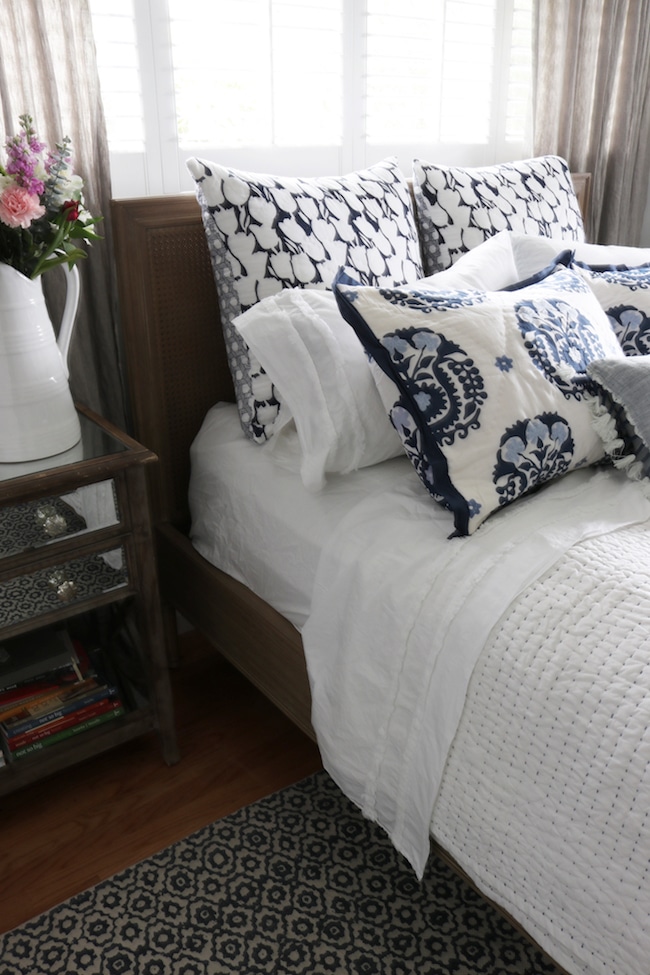 Switch your bed linens for spring (see my bedroom refresh here)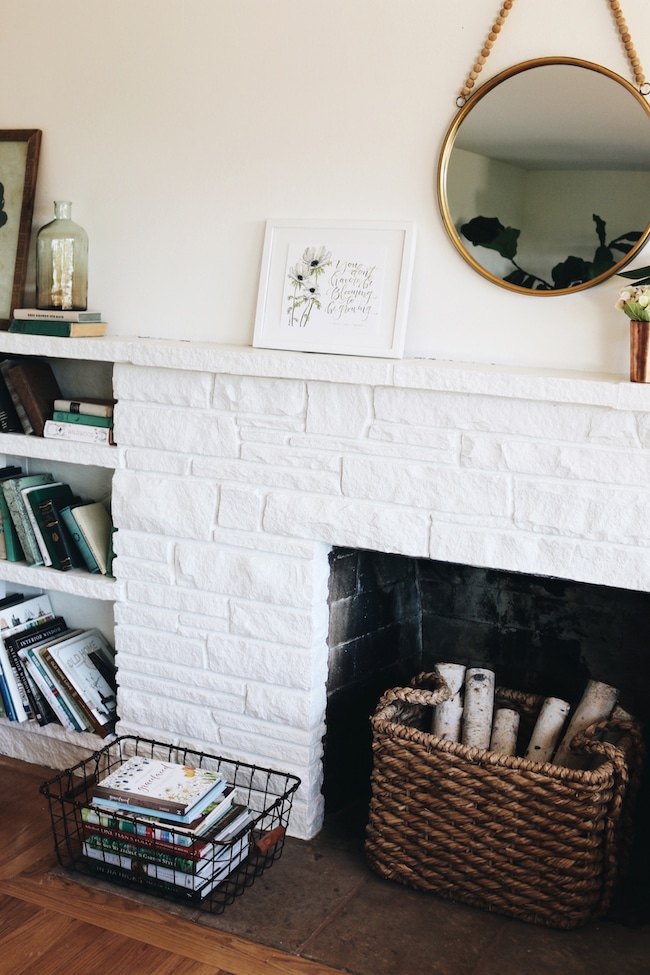 Paint something you've always wanted to paint (maybe paint your fireplace!)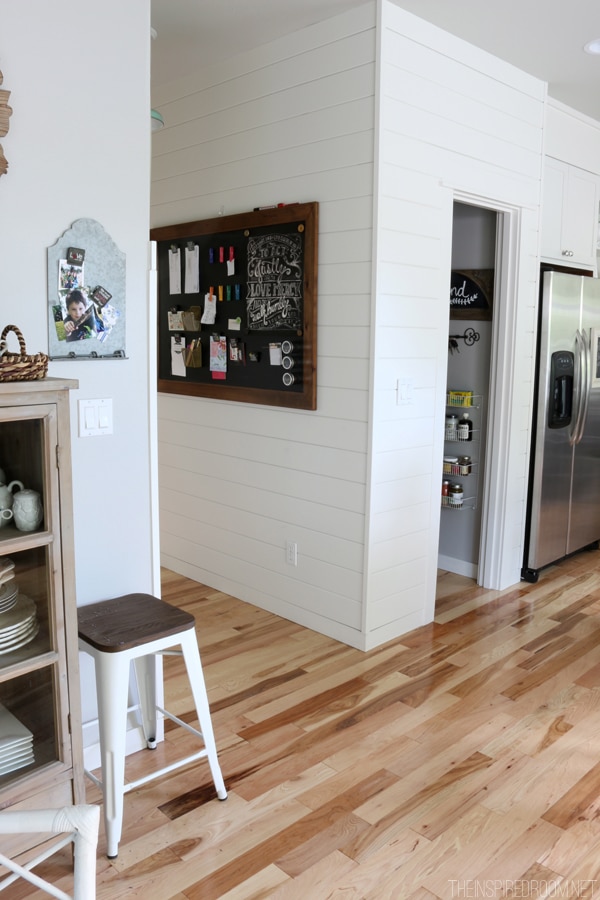 Do a spring tidy (refresh or create a new command center!)
Create an inspiration board for a spring project!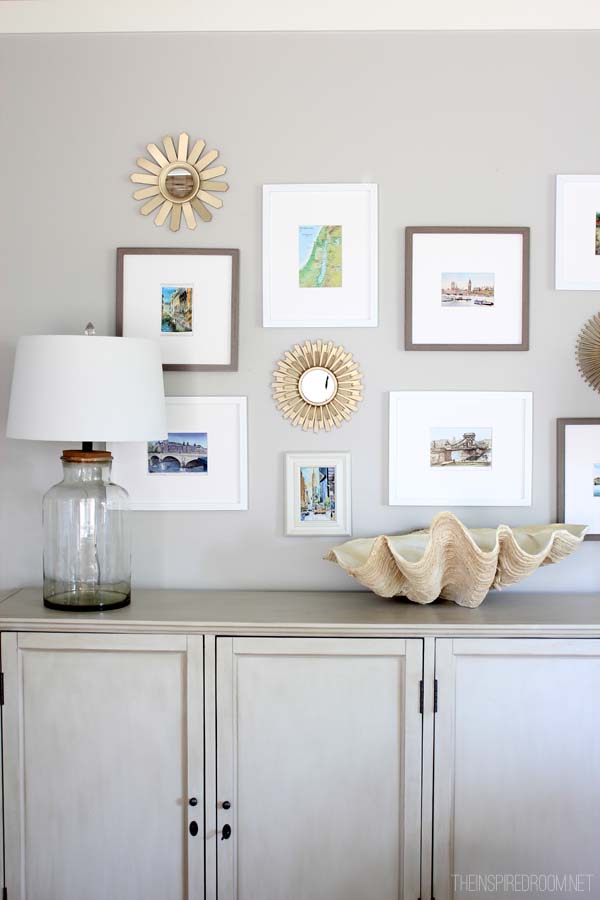 Redecorate a wall (10 helpful tips for decorating walls)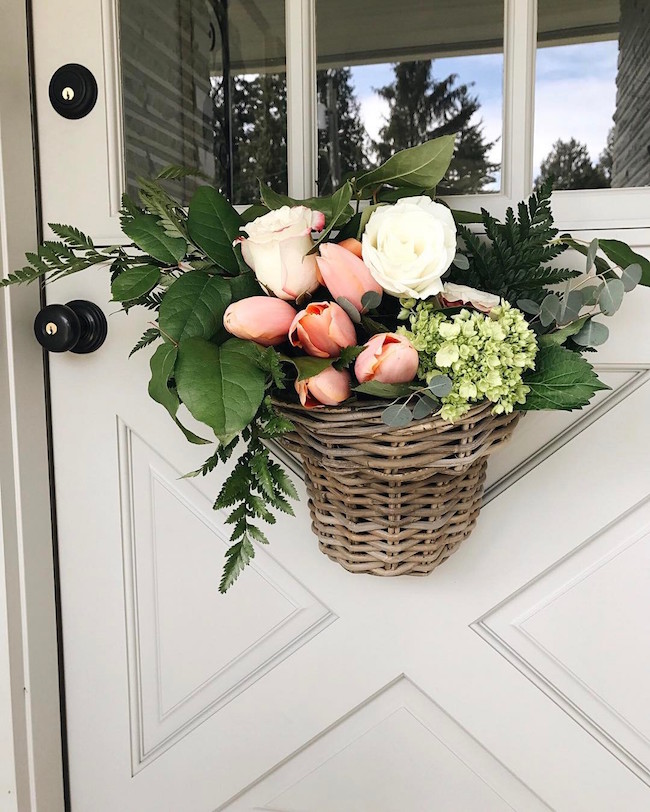 Make a spring flower basket for your door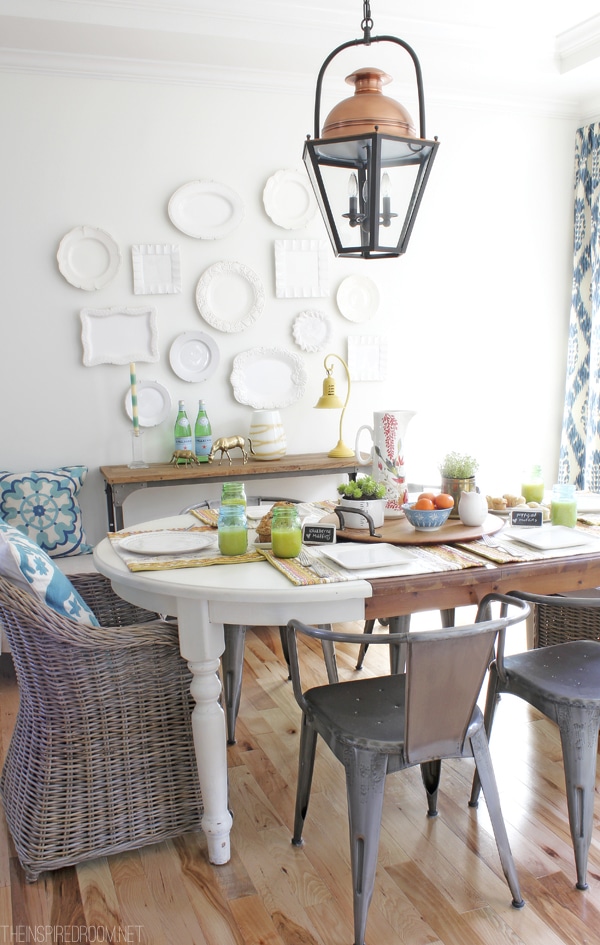 Set a sunny table for a Saturday breakfast
Bring a spring look to your entry with a new rug (see my home decor shops are here and The Inspired Room full color home decorating book here).

Organize a drawer (Get a copy of Simple Organizing! Amazon // Barnes and Noble)
(Kitchen Remodel and sources here)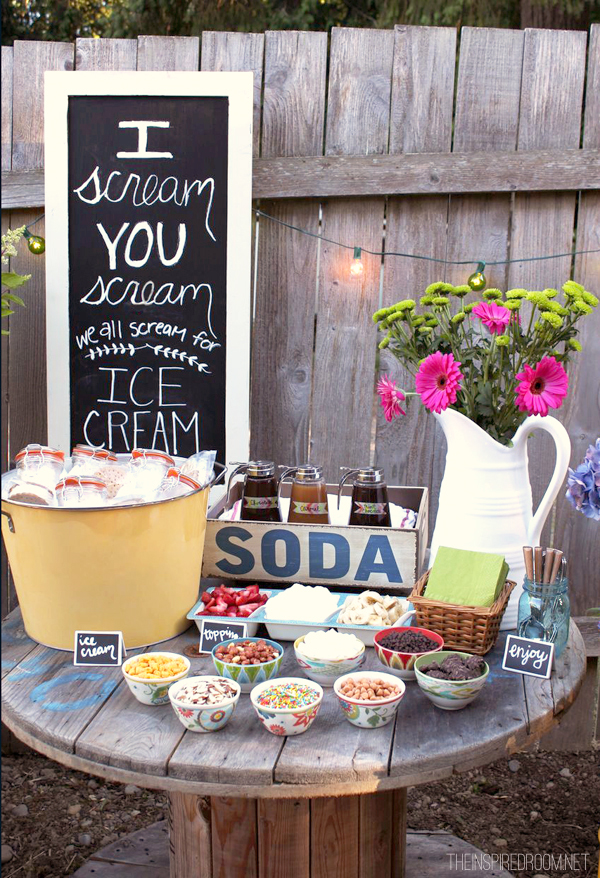 Set up a dessert buffet outside, just for fun!
Add spring colors to your bedroom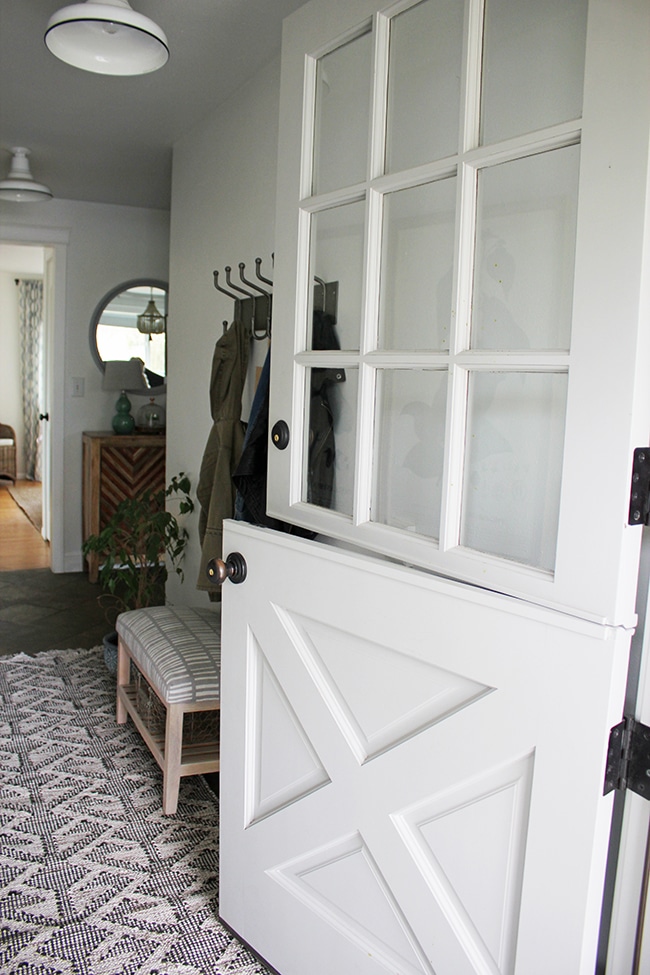 Refresh your front door paint (our Dutch Door FAQ is here)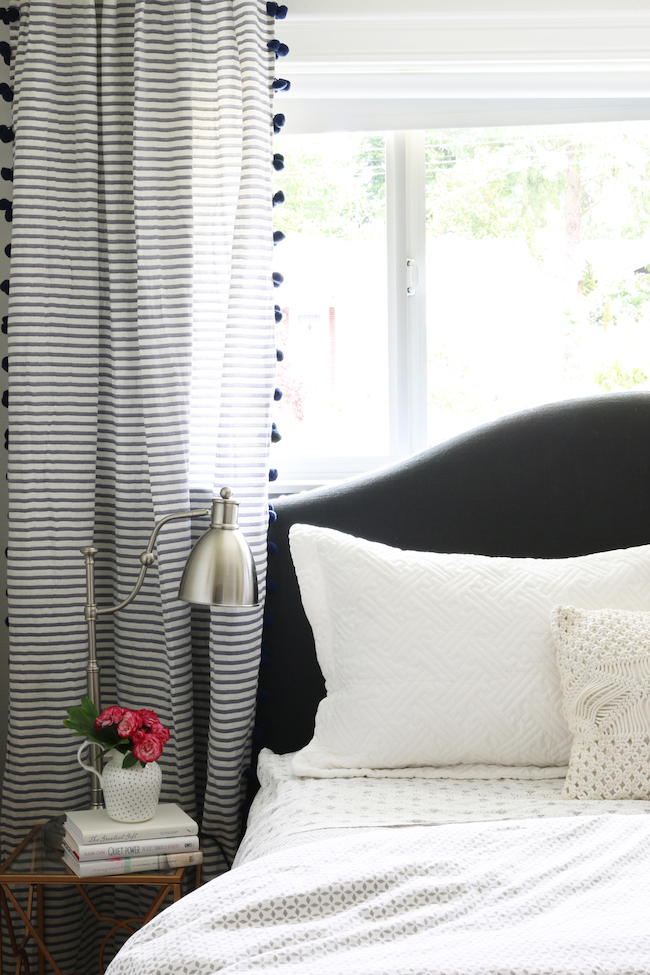 Lighten up your curtain panels (coastal bedroom makeover and sources here)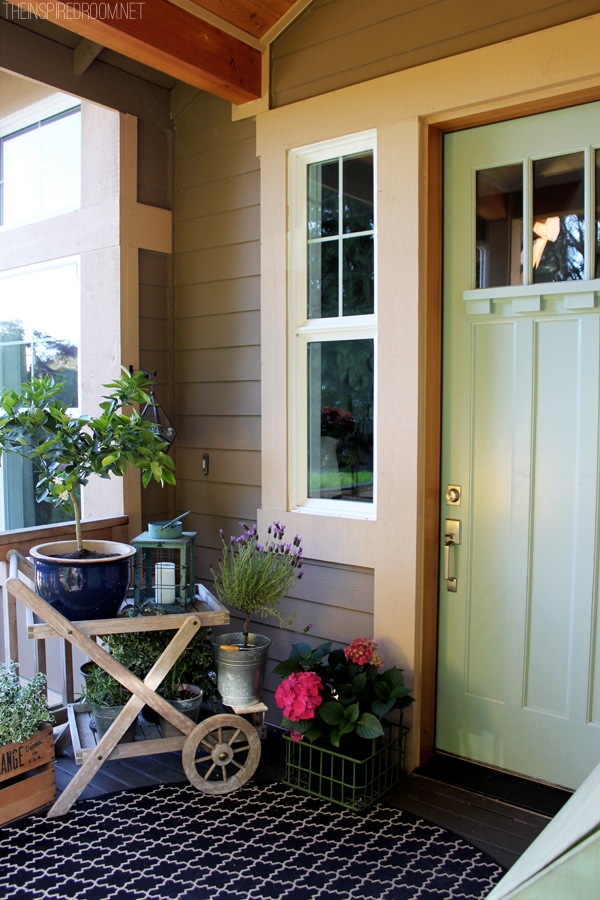 Browse flea markets for planters for your front porch (spring porch refresh details/ sources here)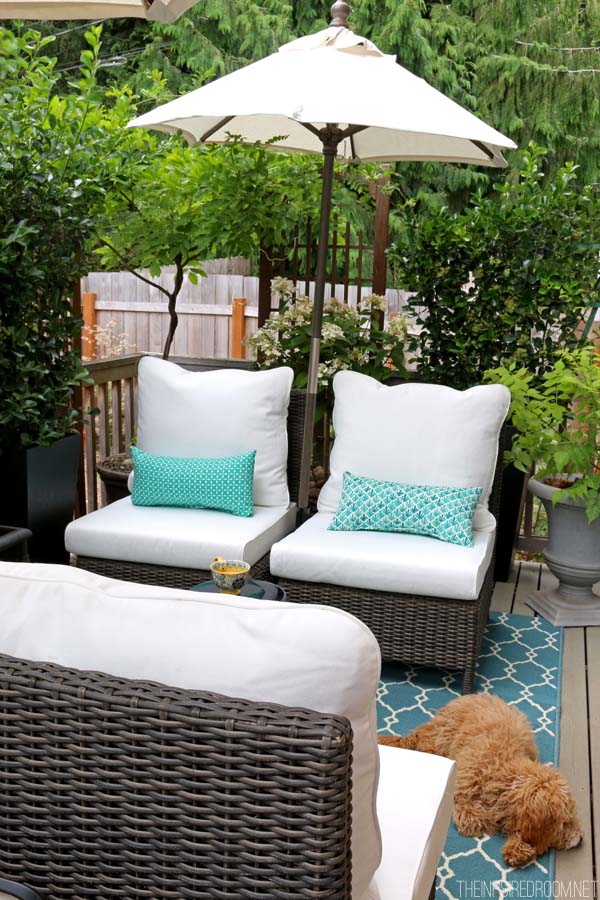 Set up an outdoor seating area (see the small deck makeover here)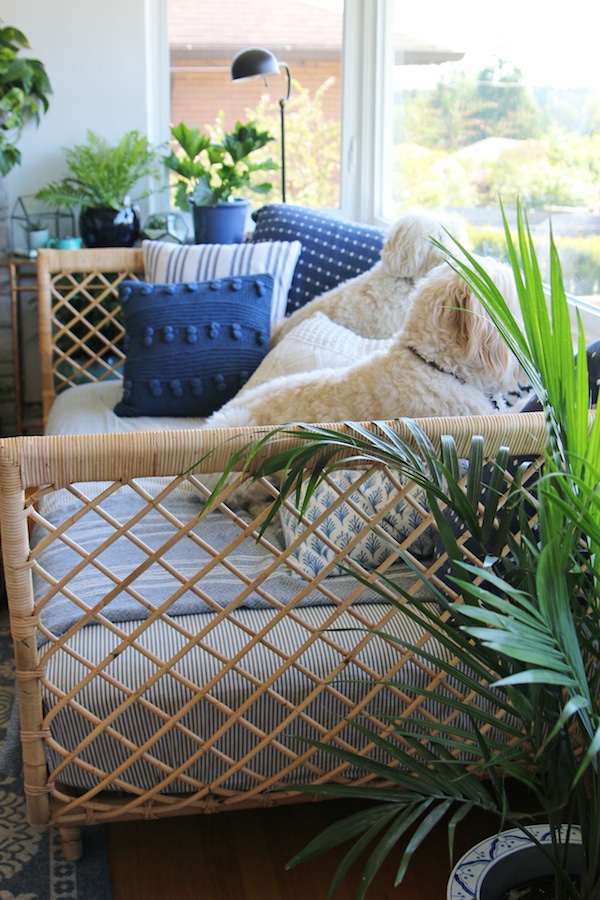 Bring in some greenery with new plants! (daybed and house sources here)
How's your spring going so far? What's new? I want to hear how you are! I've missed y'all so much. See you tomorrow!