Fresh greenery is one of my favorite things to decorate with for the holidays! It's such a simple and natural way to make a house feel festive. I actually use mostly faux garland since it lasts so much longer and is far less messy, but I love to add at least a little real greenery from our yard or garden center. I am planning to put fresh cedar garland around my kitchen window this year!
While I prefer to not buy or store a lot of holiday decorations, I find faux greenery to be worth the investment because it can be used from November all through the winter. Plus it's so versatile and doesn't go out of style!
I hope you enjoy today's post and inspiration!
If you can't get to a store, here are a couple garland options online that I like:
This fresh olive leaf and myrtle garland
This preserved boxwood garland
Find more in my Christmas Decor Shop (I rounded up lots of my favorite Christmas Decor there!)
I am in love with the kitchen greenery in the top photo from Southern Living! The draping cedar garland mixed with preserved oranges on pink and green ribbons…so fun!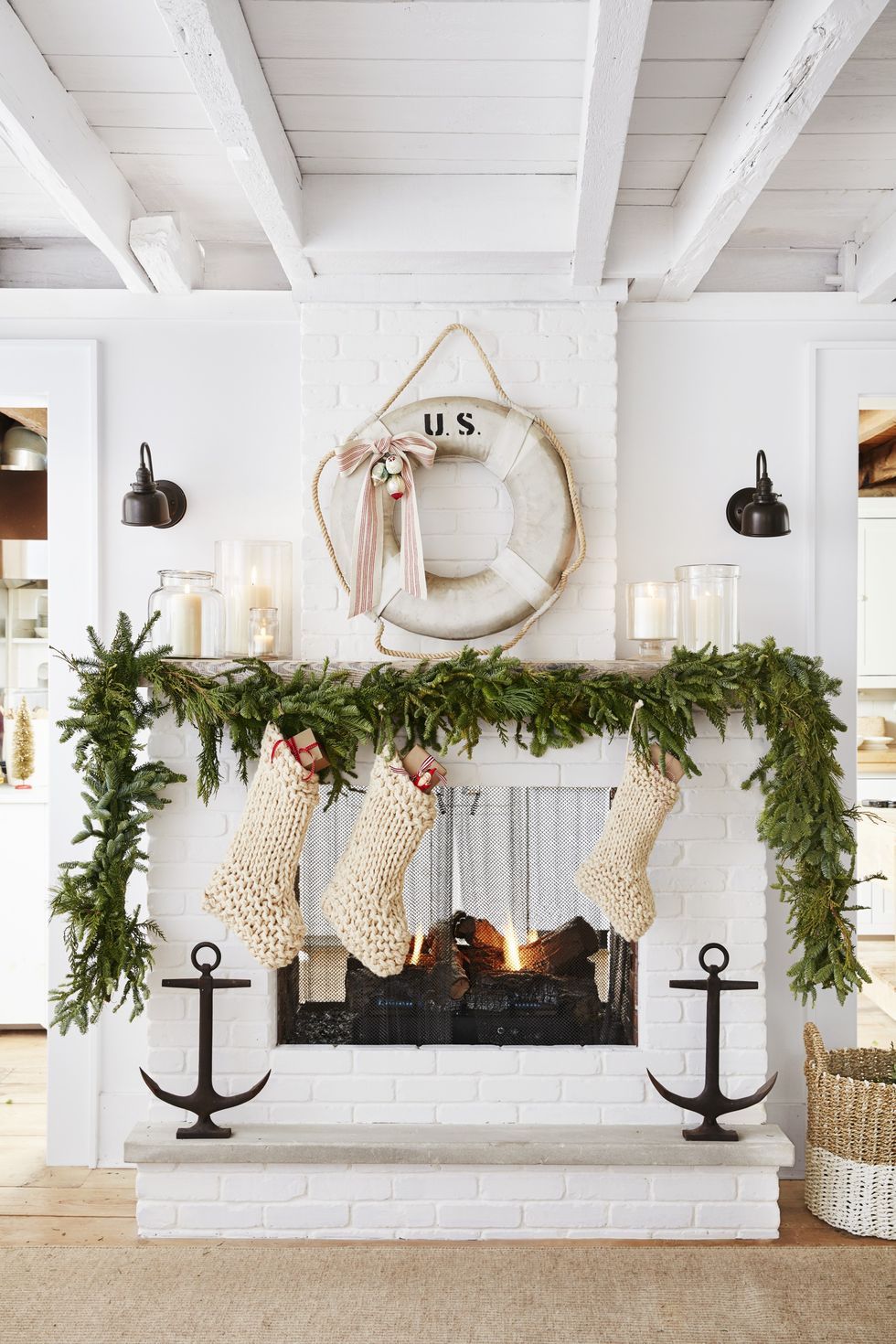 I love this idea to display Christmas cards on a garland around a doorway! Photo via BHG
Last year we hung this faux garland over our living room/dining room doorway. We'll be doing this again this year!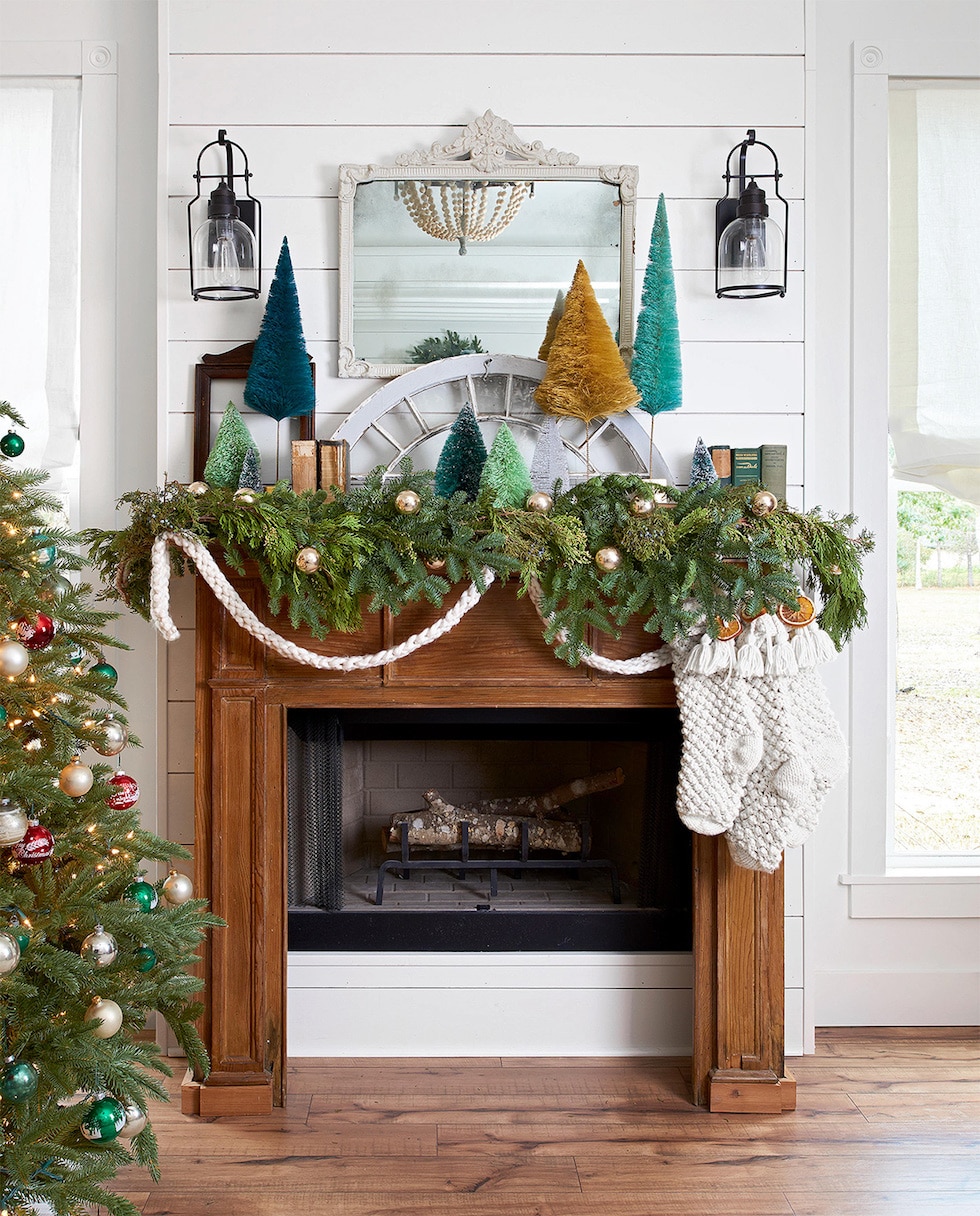 One year we put a preserved boxwood garland over our guest room window. Such a simple festive touch!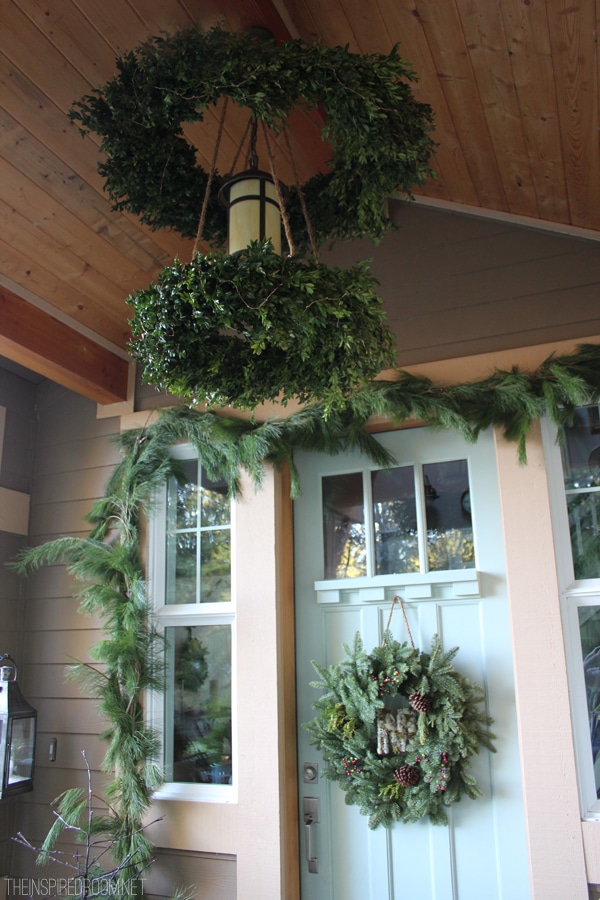 One year we made a DIY Boxwood Wreath Chandelier and hung this beautiful greenery around our doorway! It felt so festive and welcoming. See the details of how we made the wreath chandelier here.
I loved the look of this cedar garland tied with rope and ribbon to our stair banister! See more of this Christmas tour here.
We added ornaments to the front, too!
Click here for more inspiration for how to decorate your stairway.
Our doodles Jack and Lily have always quite enjoyed when we decorate with fresh greenery, ha! They have been caught many times pulling it down. They can't resist that fresh smell, I guess! How could you be mad at those sweet faces?

Looking for Christmas decor for your home? I rounded up my favorites here in my Christmas Shop!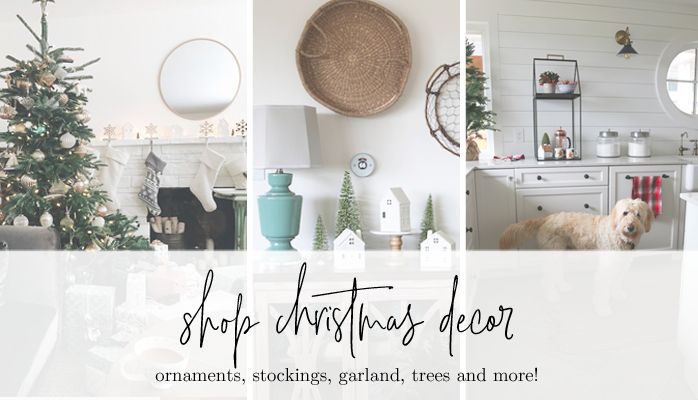 Click here to Shop My Favorite Christmas Decor!
More Christmas Inspiration on The Inspired Room:
Tips for How to Hang Garland, Wreaths and Stockings Without Nails
Simple and Beautiful Christmas Decorating Ideas
I'll Have a Blue (and White) Christmas
Effortless Christmas Decorating Ideas
25 Ideas for Christmas Decorating
15 Charming Ideas for Christmas Decorating
My Favorite Christmas Decor Shop
My Gift Guides (ideas for everyone!)