Christmastime is here, happiness and cheer! We have added little touches of Christmas throughout the house, and we're getting our real tree this week with the family. Have you decorated yet?
Here are lots of ideas for simple and beautiful Christmas decor!
Mini Trees in the Kitchen
Wrap them up in burlap, or put them in little galvanized pots!
Ornaments in a Container
Shop your house and look for containers! A glass jar, a basket, metal trough, a big serving bowl, wood dough bowl, options are endless! In this glass jar above, we first added faux snow, or you could add epsom salts.
DIY Snow Globes
Watch our festive video for making several Winter Charm Snow Globes HERE and see instructions for making the above DIY Mason Jar Snow Globes here!
Cozy Plaid Sheets
Tree Branches
You can use a store bought birch tree like above, or bring in some real branches and group them together in a planter like we did below!
Boxwood Wreaths Tucked in Shelves
Blanket Ladder
Gather up cozy blankets and hang them up on a blanket ladder for guests to grab on chilly nights!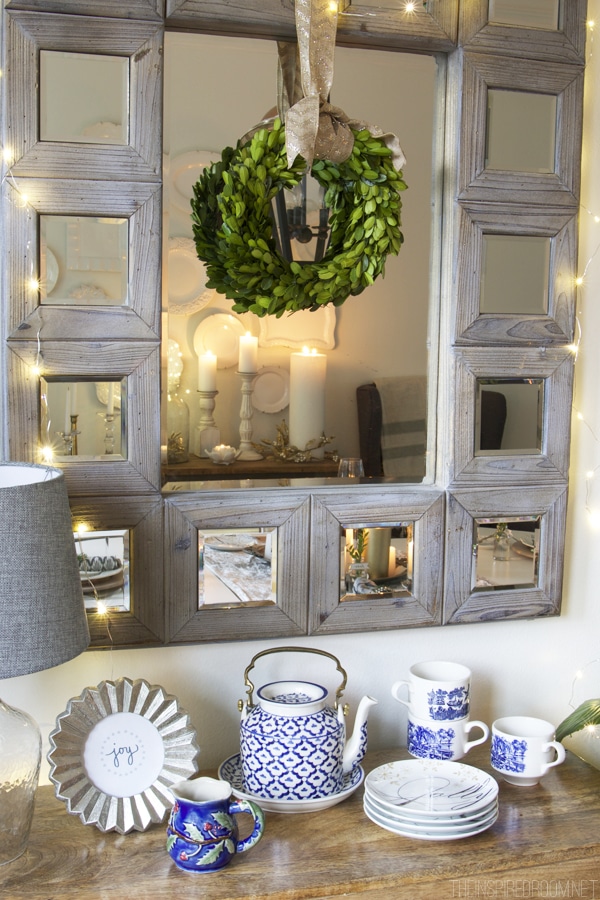 Wreath on a Mirror
Greenery and Ornaments in a Basket
A Festive Tablescape
Tour our winter dining room here!
Tree in a Basket
Jingle Bells in a Jar
Door Basket

Similar hanging door baskets: One / Two / Three / Four / Five
Festive Kitchen Towels
Pinecones
Christmas Houses
Find my favorite Christmas houses here!
A Festive Holiday Doormat
Find my favorite doormats for this season here!
Cozy Sips Station
I love letting guests choose their own mug for a cozy hot chocolate, coffee, or hot apple cider!
You can use a mug tree (like ours above, or this wood and white one, this small metal one, or a tiered stand like we had below) to group together mugs, jars of hot cocoa, tea bags, festive marshmallows etc.
Click here for my post on how to create a cozy sips station and a cute mug roundup!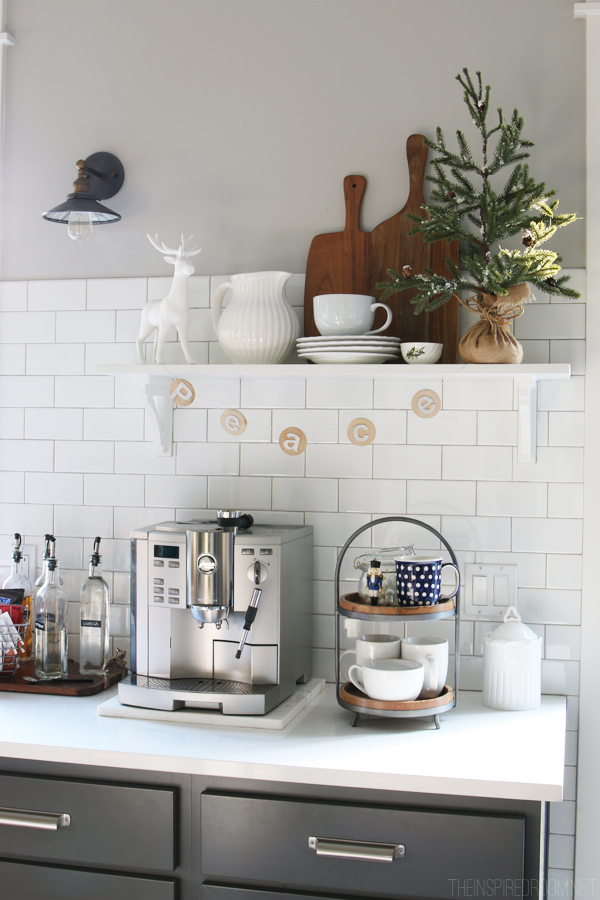 Or get creative with another stand! We've used a log holder or even a metal nesting table on the counter as a handy space-saving stand for entertaining.
Click here to watch our video for how to make an adorable winter cocoa station!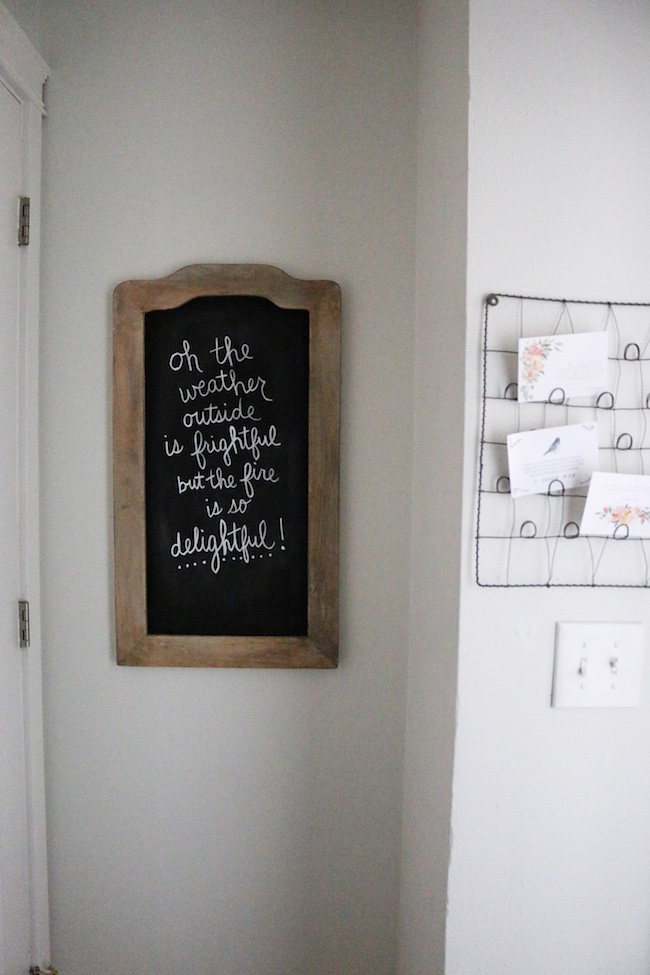 Chalkboard Quote
Use a chalk marker to write up a Christmas quote on a chalkboard, or if handwriting isn't your skill, draw a simple tree, or if drawing isn't your skill (lol!), you can get a chalkboard printable from Dear Lillie (like I used below!).
Vintage Sled
Paper Chains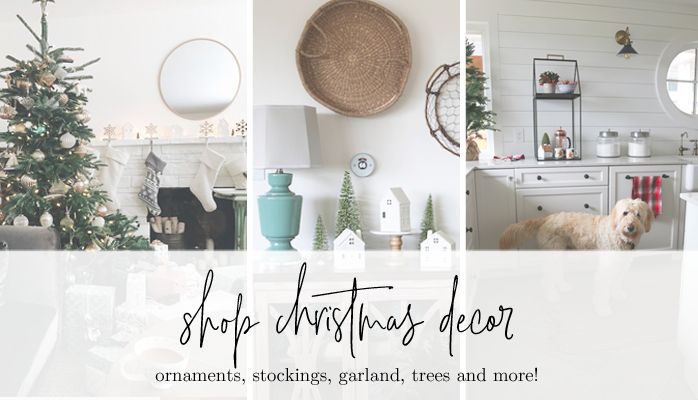 Click here to Shop My Favorite Christmas Decor!
More Christmas Inspiration on The Inspired Room:
Peeks of our Christmas House 2018
Click HERE to tour my Christmas House 2017
Click HERE to tour my Christmas House 2016
Click HERE to tour my Christmas House Tour 2015
Click HERE to tour my Christmas House Tour 2014
How to Hang Garland, Wreaths, and Stockings Without Nails
Effortless Christmas Decorating Ideas
25 Ideas for Christmas Decorating
15 Charming Ideas for Christmas Decorating
My Gift Guides (ideas for everyone!)