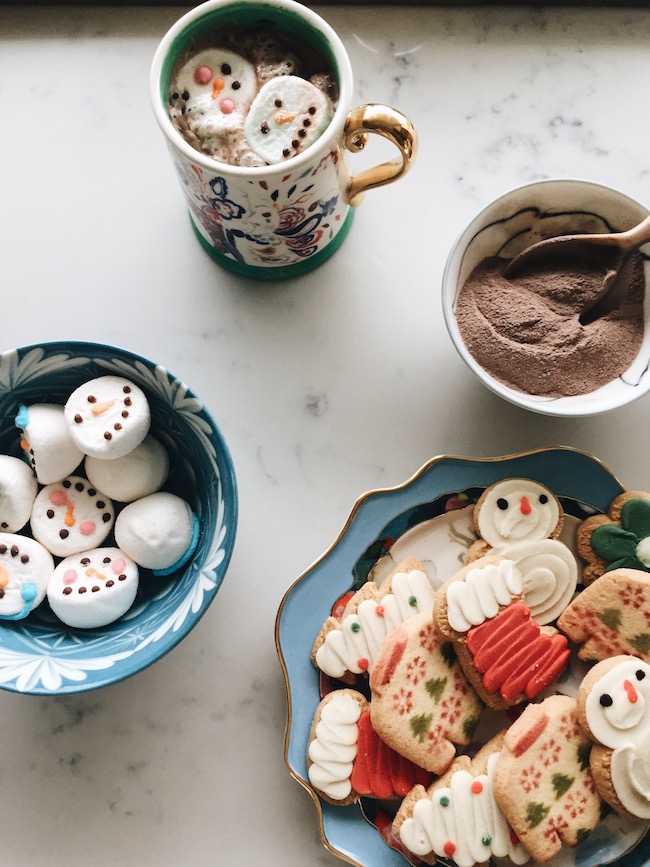 This year our family is choosing experiences over gifts. And by experiences I don't mean anything big like a Hawaiian vacation! We're doing the simplest of things, like driving through a local neighborhood to look at Christmas lights and returning home for a hot chocolate bar and watching old family movies together. We're really excited for that quality time!
Enjoy the video above for a festive winter cocoa station (or click here to watch on YouTube!).
Grab your copy of my book Simple Gatherings: 50 Ways to Inspire Connection. This book is full of ideas that will inspire you to turn any get-together into a special memory!
What do you have planned for Christmas this year?
Sources and Related Posts:
Shop pre-made festive Christmas treats in our shop here
Vegan Gluten Free Gingerbread Cookie Recipe (and our winter kitchen!)
7 Festive Treats for Christmas
Similar Mugs / 2 Tier Serving Stand / Nutmeg Grinder / Countertop Details
How to Make Winter Charm DIY Snow Globes (video)
Free Printable Gift Tags and Winter Calendar
Last Year's Christmas House Tour and Video