House Tours
Greetings, lovelies!! I'm so excited to be a part of the week long Summer Tour of Homes — 25 of them to be exact! I'm kicking off Day Three here, so if you are just joining us, you definitely will want to catch up with Day 1 and Day 2 of the House Tours, as well as follow the awesome Day 3 tours! All the links are at the bottom of this post!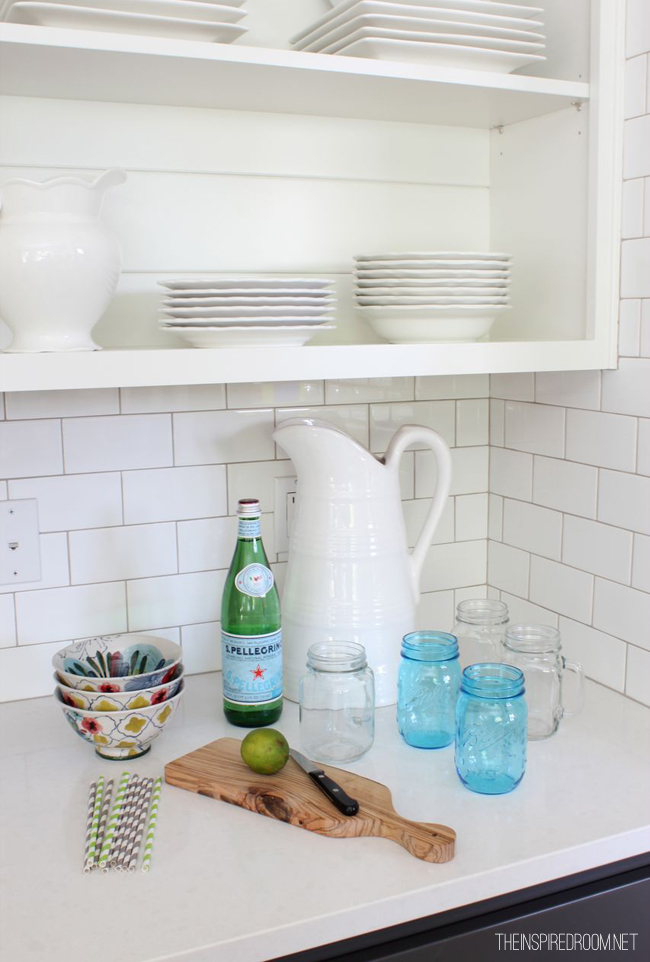 Thanks to Gina from Shabby Creek Cottage for rallying us all to participate, and inviting you all to join in with your own summer tour this Friday! You'll find the link y this Friday at Gina's!
If you are new to The Inspired Room, welcome! I hope you'll leave a comment letting me know you were visiting today and tell me who you are! After nearly SIX YEARS of blogging (YAY!), I truly LOVE LOVE LOVE the community of fellow "house lovers" that hang out here, so I'm glad you have joined us! If you are a regular, I am showing some new pictures just for you!
Come on in, make yourself at home and enjoy the house tour, after the jump!)
I've lived in this house for a few years now and just completed a kitchen remodel that I'm very happy about! But I feel like I'm just getting started on many of the rooms, I have so many plans I'm excited about! A home is always work in progress, right?
I love decorating on a budget, using what I have or what I can find at a reasonable price, and I even do the occasional DIY project! YAY! So let's get started.
You can find lots of links to my home projects and decorating updates on my main "house tour page" and my Decorating 101 page, so feel free to browse around or "pin" a few favorites and come back later to explore!
There is a source page for the items in the kitchen if you have specific questions about where I got things, what colors I used, or any of the projects, and you can see the full kitchen reveal here.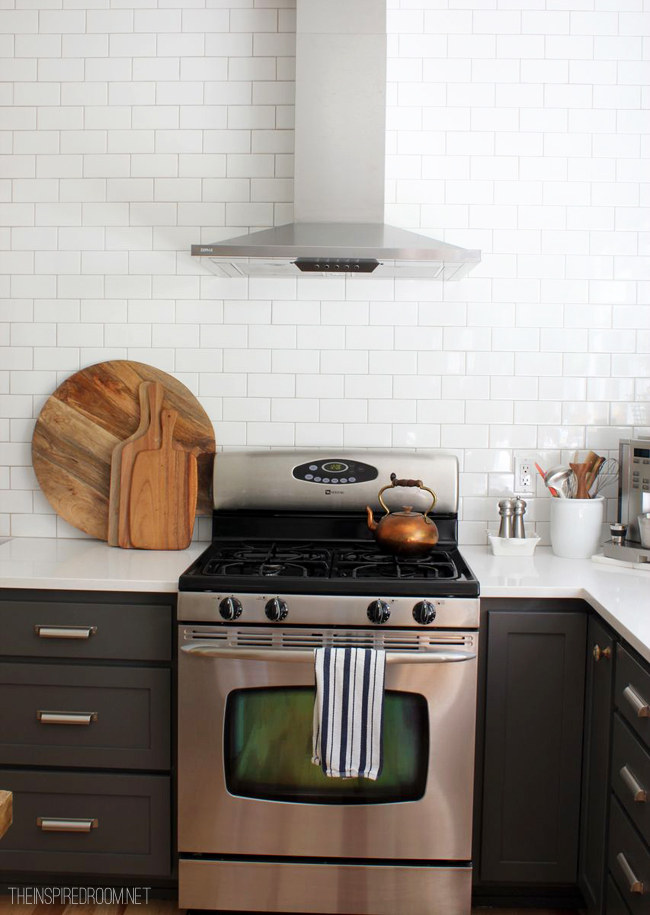 New in my kitchen , the amazing round cutting board from my sponsor Boxwoods Furnishings!! I LOVE it — it is HUGE!!!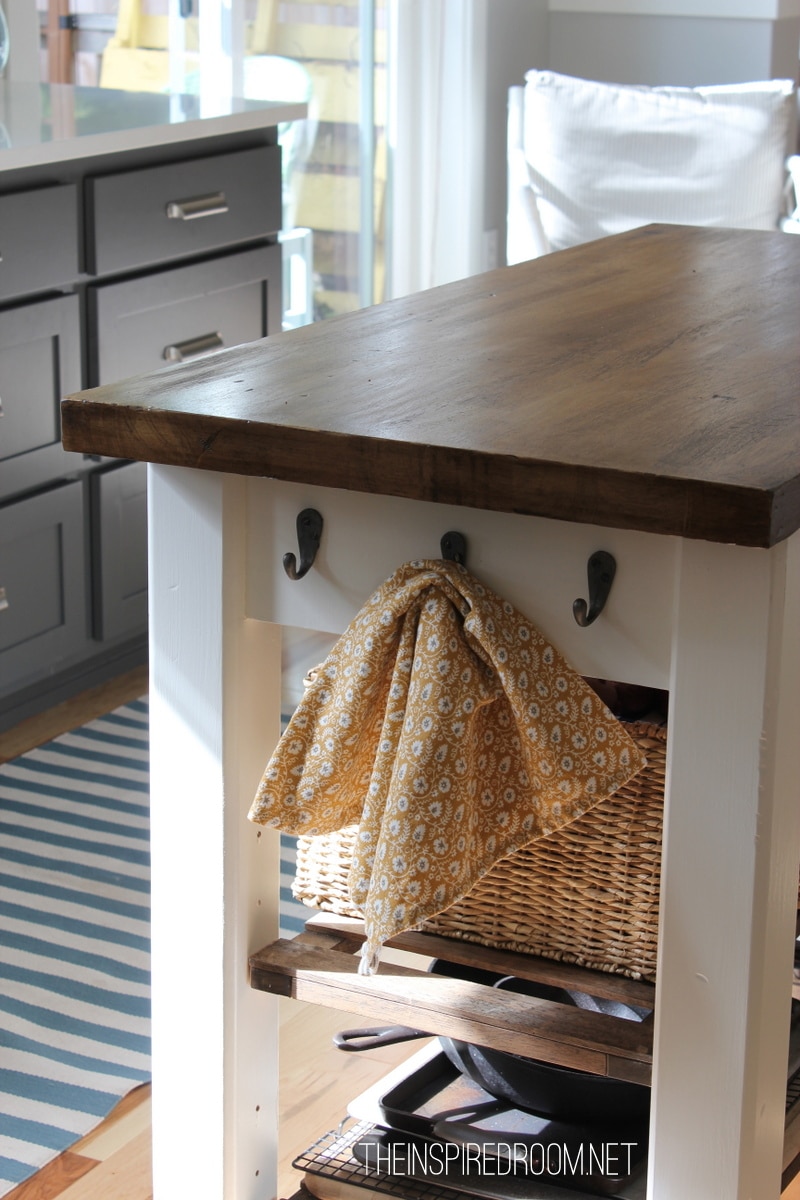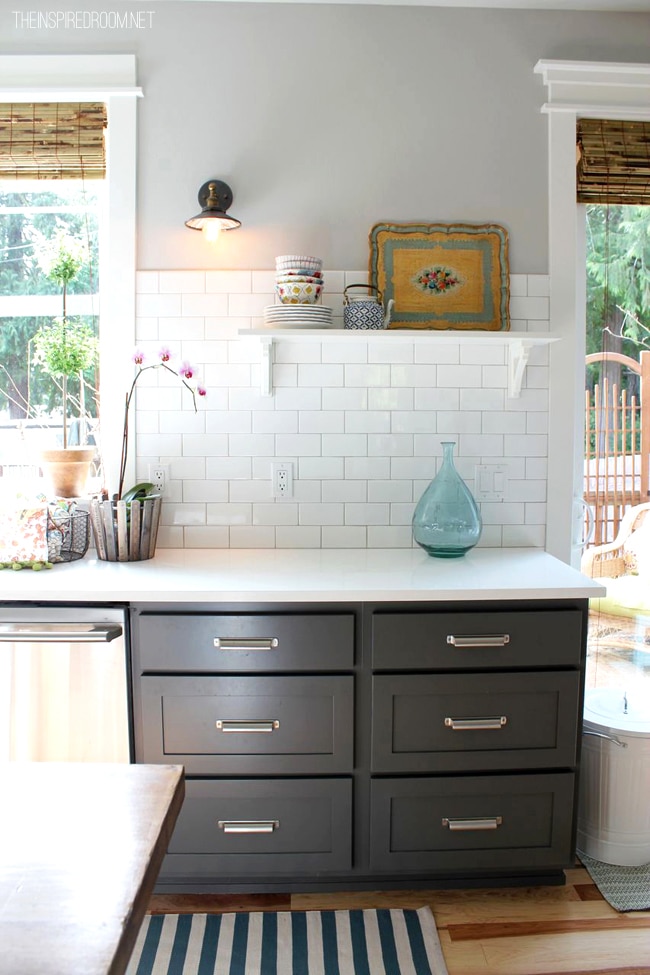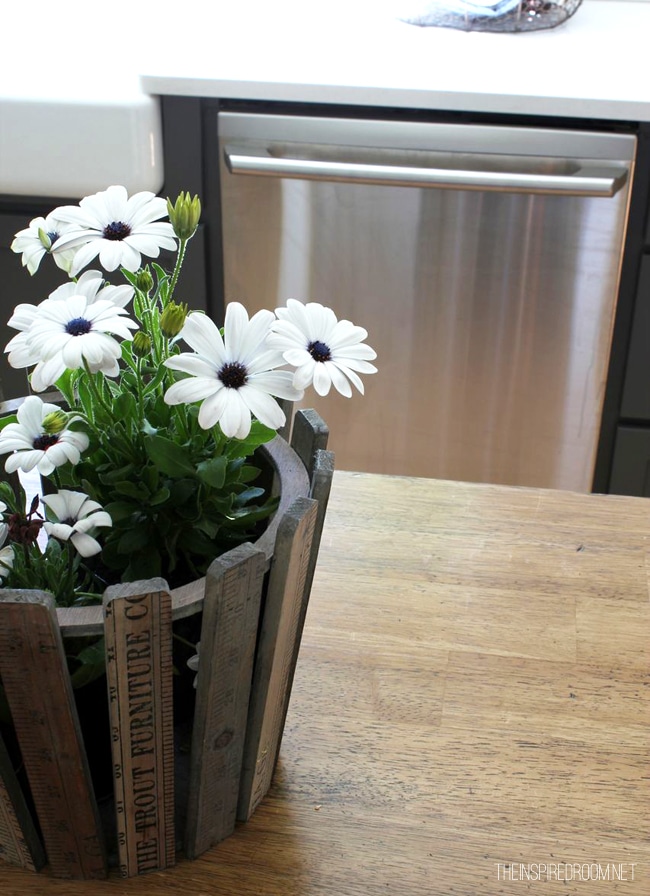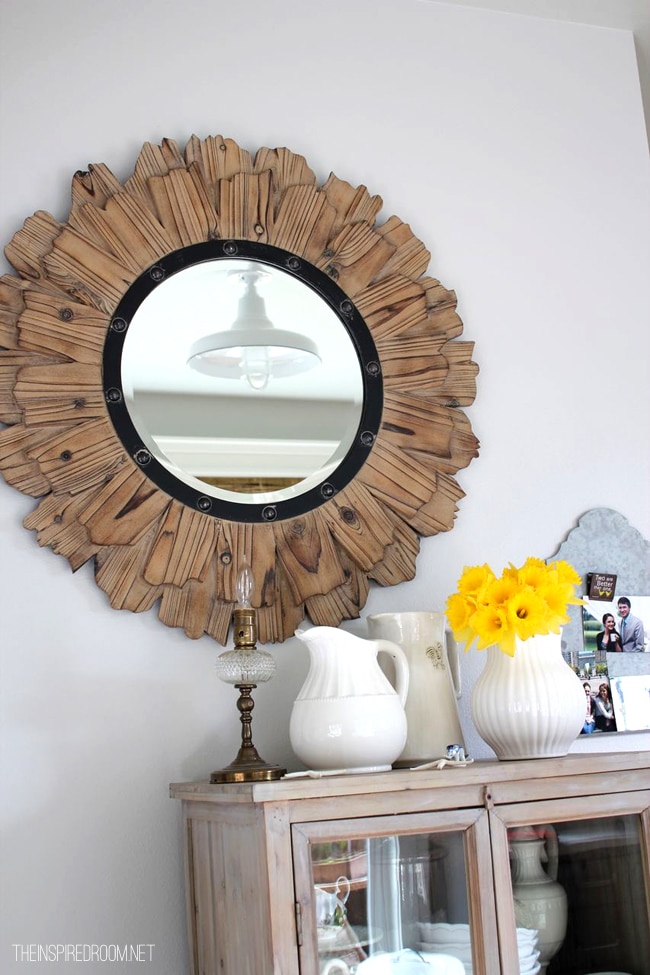 Where to find the mirror in the kitchen!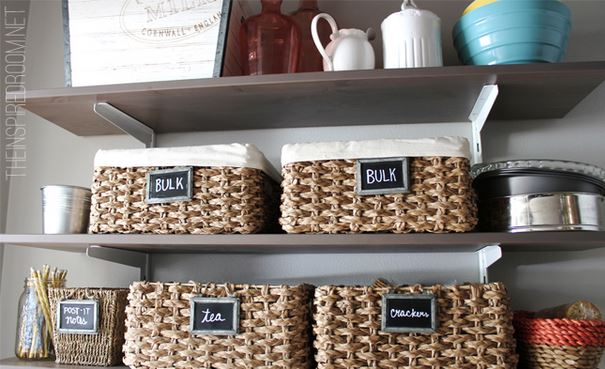 Under the stairs IKEA Pantry Makeover
My "take action" message board!
Check out the DIY Map Wall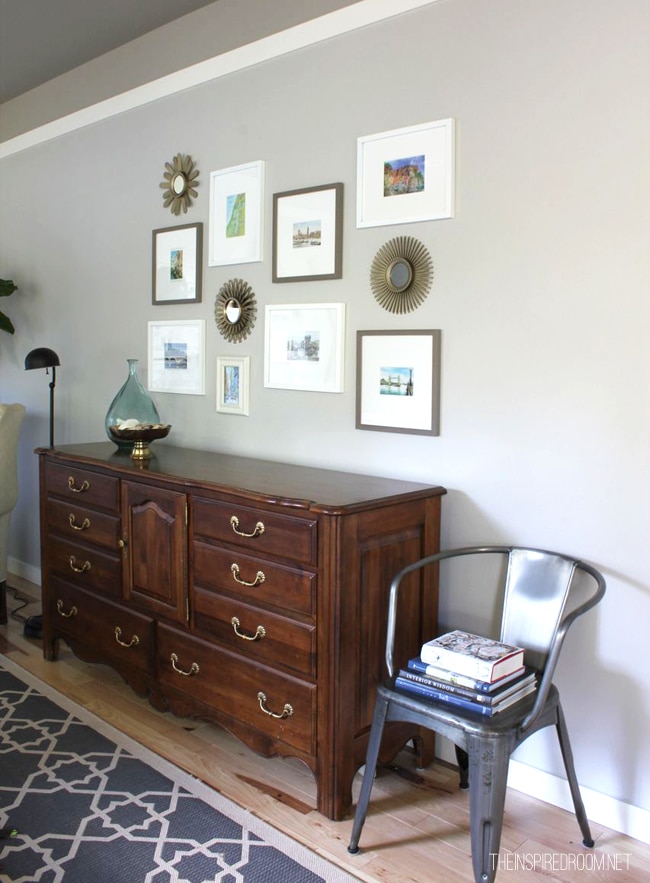 Come see the Gallery Wall & Dresser Hardware Makeover!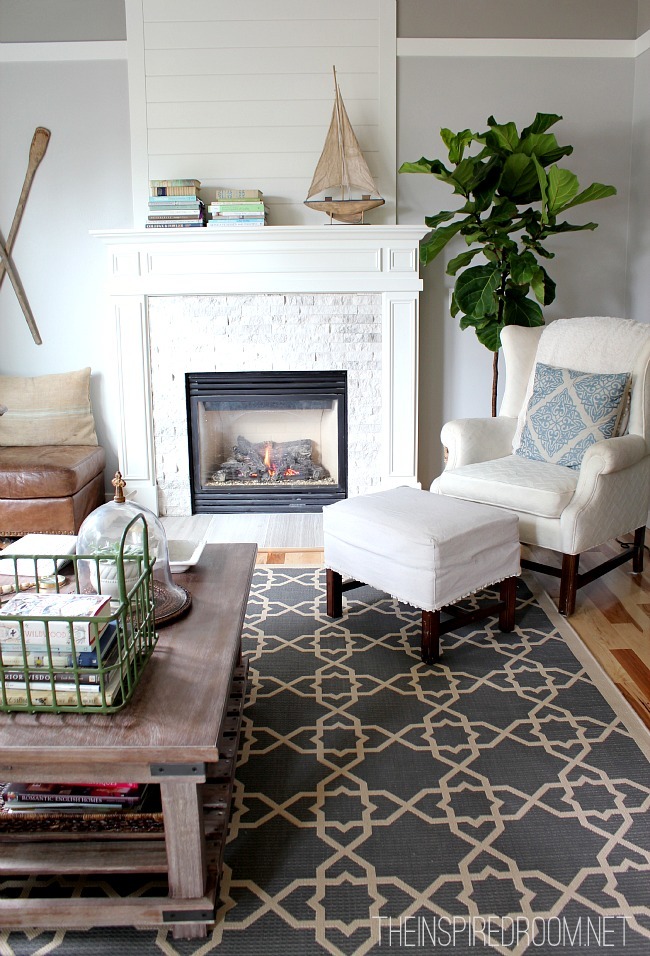 You can find posts about our family room here!
The entry makeover progress posts can be found via the link.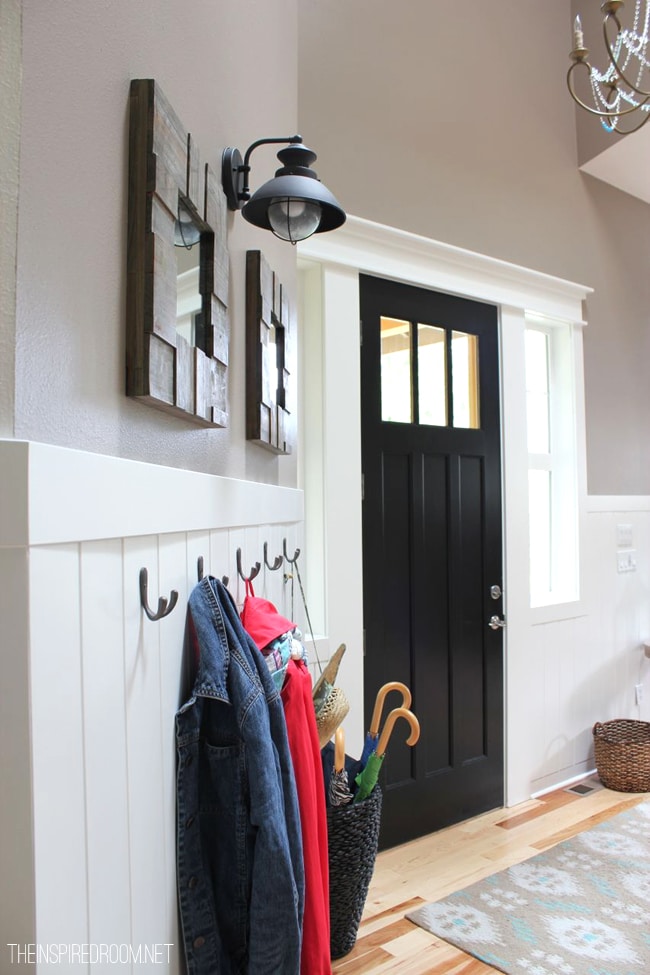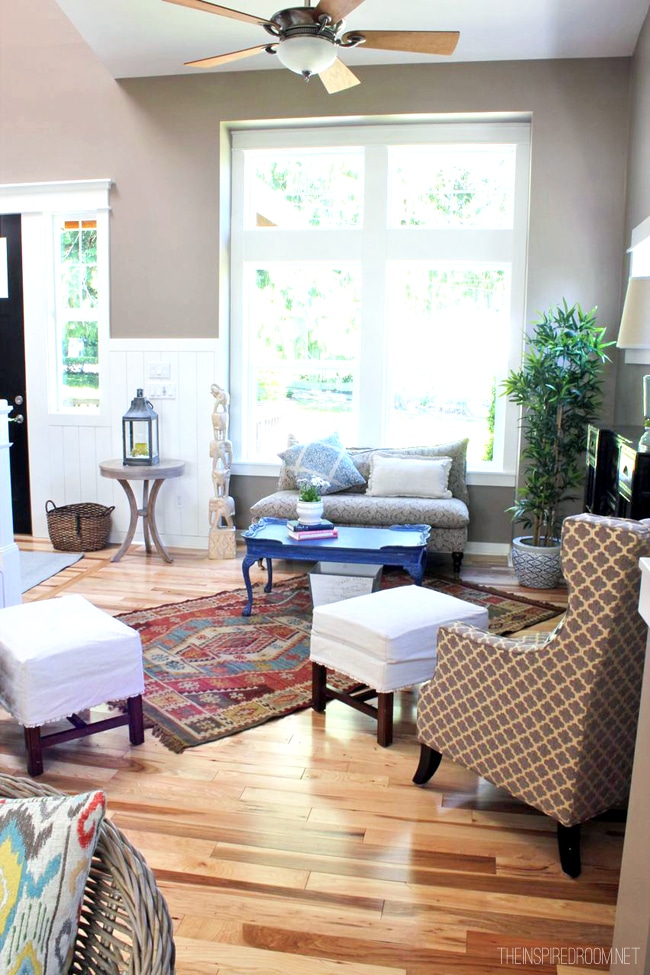 I haven't talked about our "living room/gathering room" for a long time, so I'm due for an update on how things are going and what the plans are!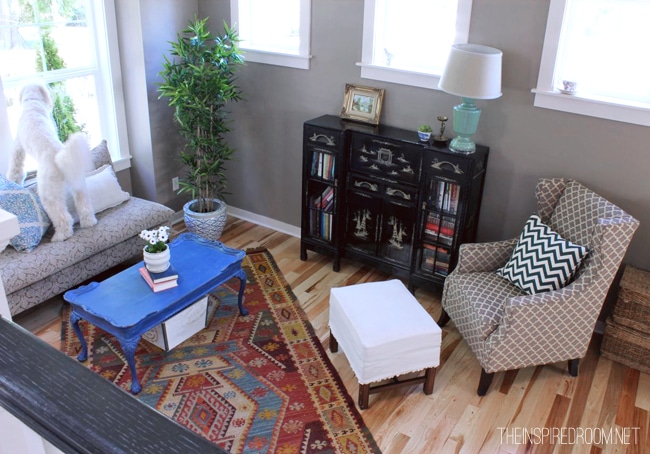 You can find posts about my dining room here!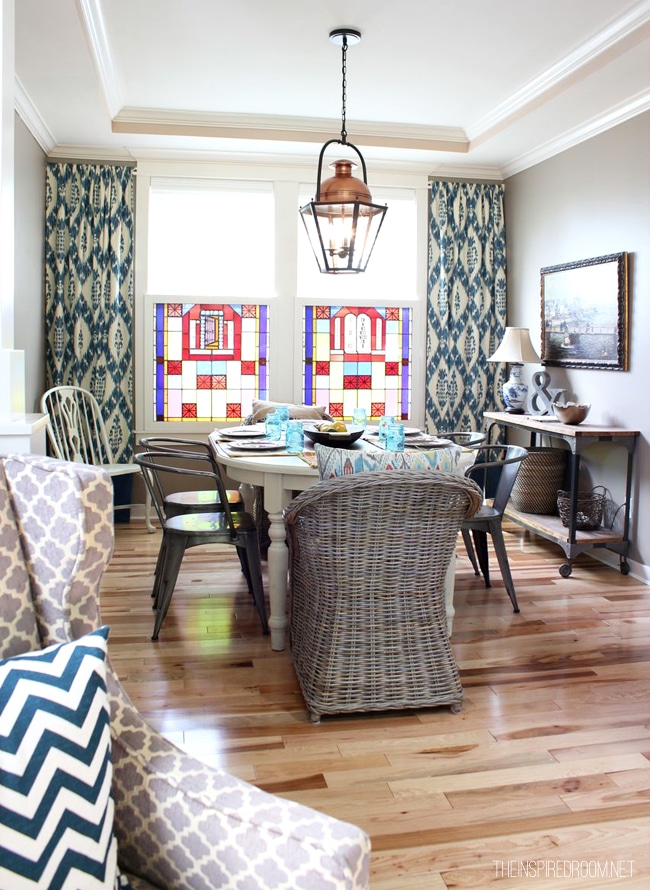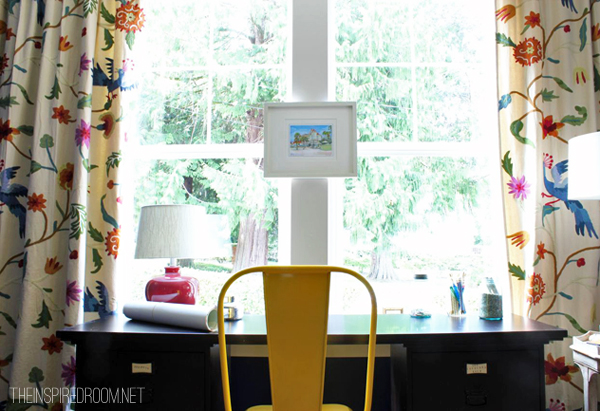 The posts about my home office can be found here.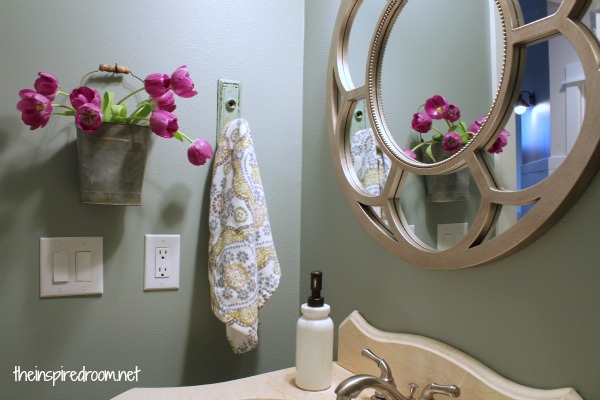 The Powder Room makeover is here.
The Kids' Bath room makeover is here.
Visit the Master Bedroom Makeover Progress post!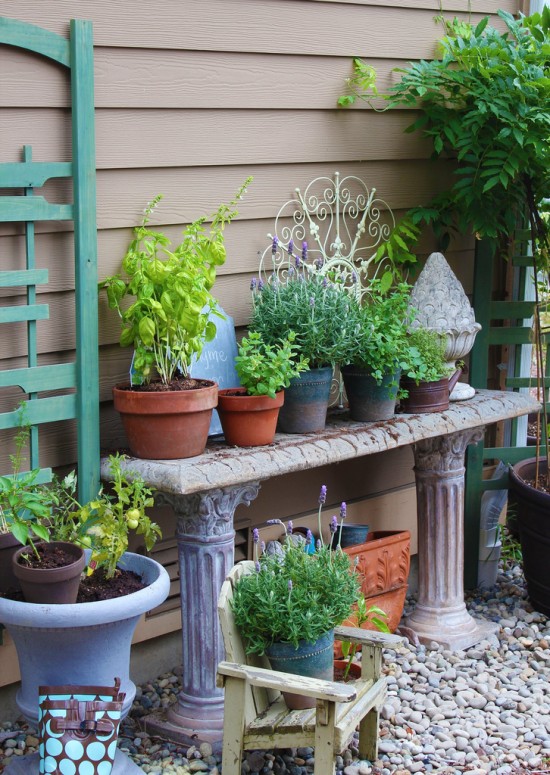 I'm also a big outdoor room & indoor / outdoor small garden lover.
And last but most importantly, we have so much fun in our home because we have adorable pups like this ….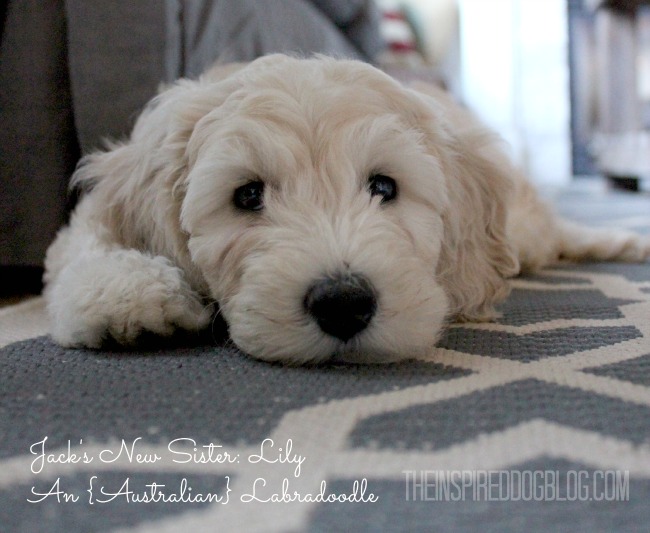 No, that's not Jack! If you haven't seen the news on Facebook, we have a PRECIOUS new baby sister for Jack named Lily! She's a smaller-than-Jack Australian Labradoodle. Oh, our hearts!
She'll receive a proper welcome on the blog this weekend with lots of pictures and videos. GAH, we ADORE her and Jack so much! We are sure Jack will have PLENTY to tell you on his inspired dog blog soon, or follow him on Facebook for his adventures!
Thanks so much for visiting today! Don't forget you can find many of the posts containing more information on any of these rooms by going to my House Tour page or my Decorating 101 How to Decorate series!

Come back again soon!
Be sure and visit all the beautiful homes on this tour, including the home right before mine on the tour, the lovely Sandra of The DIY Showoff and the next stop on today's tours none other than Wendy of The Shabby Nest!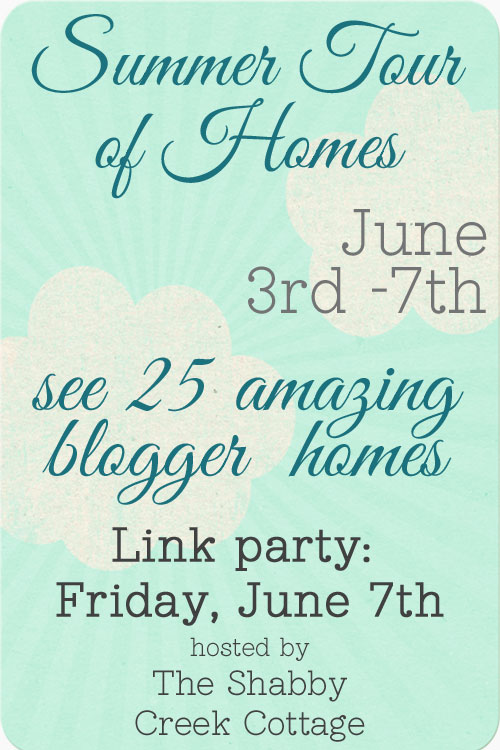 For a complete rundown on all the tours, visit each of these links!