One of my favorite things about fall is getting excited for Christmas! I know, we haven't even had Thanksgiving yet but still, I can't help but look forward to Christmas (especially when it is still early enough to enjoy the process of planning and decorating!)
Last year I kept things really simple and it was wonderful. No stress, no big mess, no big expectations, and yet just enough decor to feel festive and add a special enjoyment to the season. I plan to keep Christmas on the simple side again, but for some unknown reason I'm in the mood to perhaps do just a little more this year. I'm still not planning on dragging out ALL THE BINS, because to be honest I get overwhelmed by the thought of a lot of STUFF filling up my house.
I really like the simplicity of a Christmas statement that doesn't rely on a lot of excess. Yet, at the same time, there is something special about doing something a little out of the ordinary for Christmas. Something a little more festive, whimsical, or beautiful or magical.
I'll share more of my plans and some inspiration soon, I've already started a little bit of Christmas decorating! These photos are from last year (you can see my Christmas tour here)!
I know a lot of bloggers are decorating already for holiday sponsored posts, but I'm happily decorating just for me, and my family (and of course, I'll open my house for another online Christmas house tour in December so you'll all be invited over!). I am very excited about savoring the season in every possible way!
PS. Did you get a chance to introduce yourself and tell me a bit about where you live in the comments of the Home Sweet Home post? I'm SO happy with how many of you shared your stories with me! It's so fun to read them, thank you!
Is anyone else out there already decorating for Christmas? :)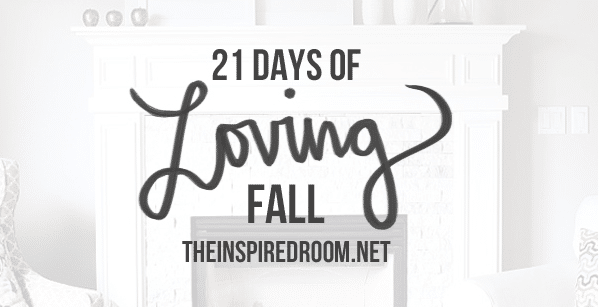 Catch up on the Loving Fall Series: Intro, Day One: Getting In the Rhythm, Day Two: Quiet, Day Three: Cozy Imperfections, Day Four: Rust, Coral, and Orange Fall Inspired Rooms, Day Five: Fall Nights by the Fire, Day Six: Candlelight, Day Seven: Turkish Towels, Day Eight: Fall Traditions with the Pups, Day Nine: Settling In, Day Ten: Displaying Small Trinkets and Treasures