Every fall one of my most favorite things to do as the air turns crisp is adding layers to my decor. I love finding ways to cozy things up and add visual interest. You might have spotted a few of these additional layers in some of my rooms, the Turkish towels on the backs of sofas or laying across my dining table. Turkish towels are traditionally hand-woven on looms for use in Turkish baths. I didn't get mine in Turkey and I don't use mine for the bath!
I love Turkish towels for adding layers to just about anything from sofas and chairs, footstools to tables. The towels are very thin and flat, but durable. Perfect for anywhere you want a splash of softness, color or pattern! I found my turkish towels at a local flea market, the same place I got my new rattan bookshelf.
I also have a towel in my kitchen that resembles the look of a Turkish towel. You can find this one here!
Here are some other fun ideas for layering or displaying turkish towels (besides using them as towels, of course):
-at the end of a bed
-as a lightweight picnic blanket
-laying over the edge of a bathtub
-hanging on a wall
-draped over a stair railing
A round-up of some pretty turkish towels from around the web: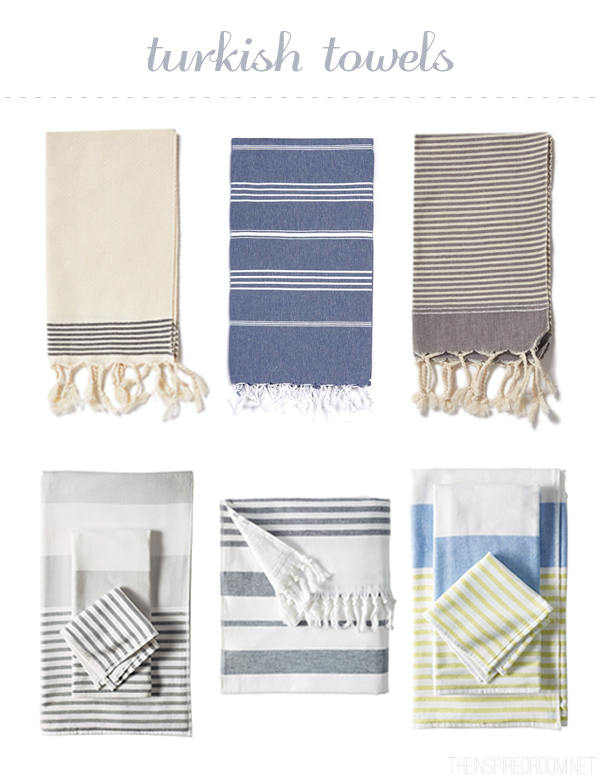 Top row left to right: 1 // 2 // 3   Bottom row left to right: 4 // 5 // 6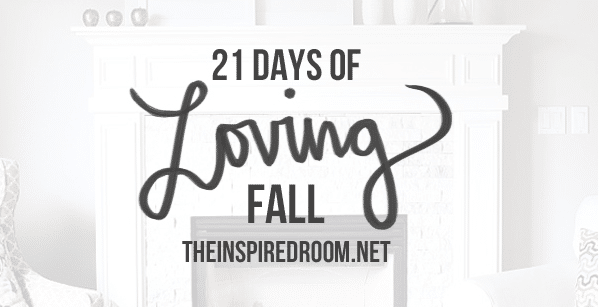 Related Posts:
Loving Fall Series: Intro, Day One: Getting In the Rhythm, Day Two: Quiet, Day Three: Cozy Imperfections, Day Four: Rust, Coral, and Orange Fall Inspired Rooms, Day Five: Fall Nights by the Fire, Day Six: Candlelight
The Secret Ingredient Every Room Needs