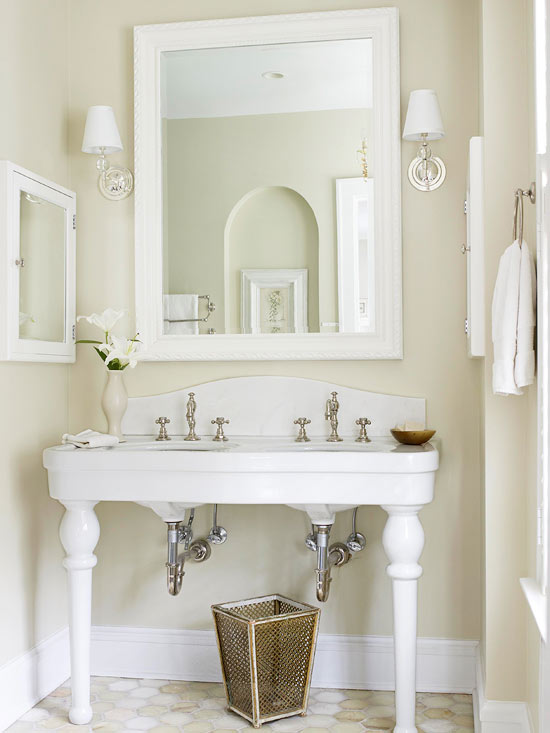 I was looking around at inspiration pictures this week and just happened to stumble up a slideshow on Better Homes & Gardens' website with really cool repurposed furniture. I love a unique bathroom that has a bit of character and personality, and these vanities are awesome!
Each one made me think about furniture I already have and how each piece might have the potential to be transformed into a vanity! Not that I'm planning to use my furniture in that way, it was just an observation. Look at each inspiration picture, and a comparable piece I already have in my own home!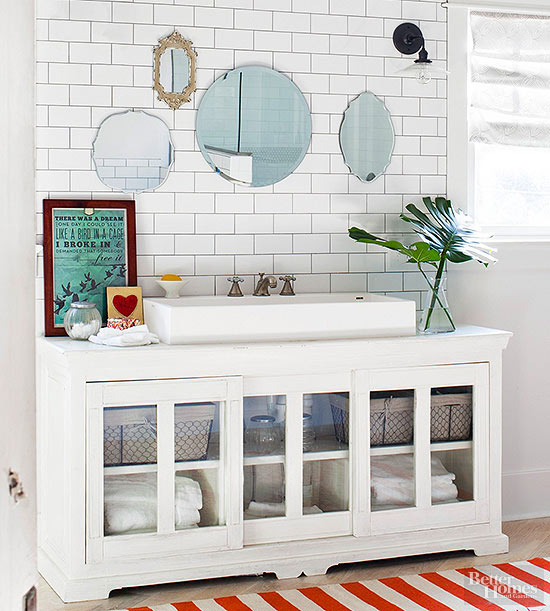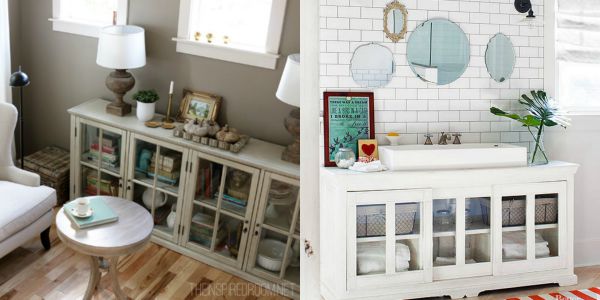 Your piece might need a little reconfiguring, perhaps adding a new top or taller legs, but with a little imagination, you could make a vanity out of just about any table, cabinet or console table.
You could do the same with pieces in your home. Perhaps you already have! If you've revamped a piece of furniture or turned it into something new, show it off over at Home Love Stories! It's easy, upload photos and tell us your story, what furniture have you reimagined?
What do you already have that could be transformed into something new?
images from my home and the BHG website
More Bathroom Design Inspiration Posts:
Beautiful Bathroom Remodeling Ideas
Pretty & Functional Bathroom Storage Ideas
Lovely Bathroom Storage Solutions
Inspiration: Repurpose Furniture Into Bathroom Vanity
Divided Master Bathrooms: Jack & Jill Style