White Vanity
H
ey, there, friend! Remember my indecision over what to do with 
my mint and pink bathroom
? I know a few of you have asked me if we plan to work on our bathroom this year. I really
realllly
hope to! Funds are probably my biggest limitation with that project (grrr) but there are lots of other functional and design considerations I need to solve, too. I'm hopeful, though! Sometimes not having the funds or the answers to every question is a blessing in disguise as it slows your roll a bit. Maybe s
lowing your roll
 sounds like a bummer, but it really isn't. 
It is,
but it isn't :). A limited budget gives you an opportunity to think creatively about what already you have, but also stirs you to consider what is possible within limits. As frustrating as it can be to not have a simple solution to a design dilemma (I love when solutions are easy!), it's creatively more interesting to have to stretch your mind in new ways. So all that to say, I'm not in any hurry to make mistakes with this room so taking my time on it is probably a good thing :). But I do LOVE to consider my options! One thing that helps me in the process is to start to picture what I want the space to feel like and how the design will fit into the overall direction of my home. From there I can start piecing it all together. I have not had the fun of totally redesigning a bathroom in YEARS, so I'm ready to start dreaming! Today I am sharing a round up of vanities I love!
Anyone else thinking of a bathroom remodel this year?
Wood Vanity
Reclaimed Wood Vanities
White Bathroom Vanity
White Vanity
Wood Vanity
Gray Vanity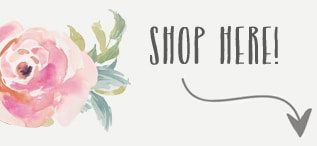 More Bathroom Design Inspiration Posts:
Beautiful Bathroom Remodeling Ideas
Pretty & Functional Bathroom Storage Ideas
5 Navy & White Bathrooms
Beautiful Bathroom Vanities
Lovely Bathroom Storage Solutions
Bathrooms with Trough Sinks
Inspiration: Repurpose Furniture Into Bathroom Vanity
Divided Master Bathrooms: Jack & Jill Style
7 Inspiring Bathroom Designs
Inspired By: Clawfoot Tubs
Wallpapered Powder Bathrooms
Cottage Style Bathrooms
DIY Faux Tin Ceiling Tile Backsplash