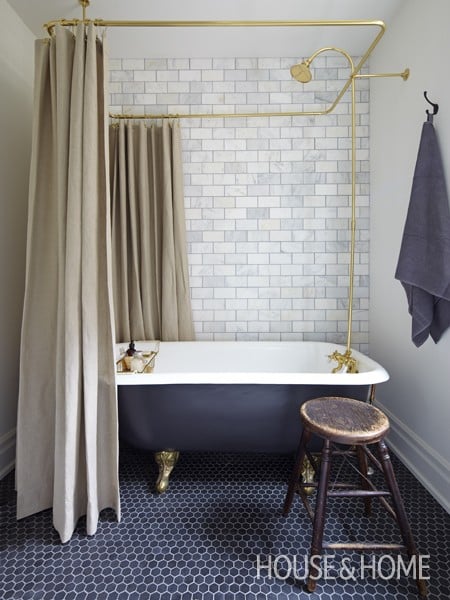 House and Home
As we've been looking at houses for our move soon to the Seattle area, we always dream up how we would put our own stamp of style into each house we like. Sometimes we envision a little bit different layout than what is currently there, sometimes we just dream up cosmetic changes.
Rarely do we find a house that is perfect for us, but I think that is normal. How likely is a house to be absolutely perfect for us if we haven't put our own touches on it? It is possible, but most of us expect to make a new place our own at least in some small way. All of us house-lovers have our own taste, style and ideas for what will work best for our family.
House and Home
As I mentioned before, some homes just speak to us. I love it when a house speaks to me and I'm charmed by its character or style, but I don't mind if it sounds more like a little plea for help. :) In fact, I'm kind of looking for a house I can put my own heart and creativity into anyway.
But my dream is that whatever we chose will have been taken care of because I don't want a run down house that needs to be totally redone before I can even feel at home, I'm sure about that (knock on wood, no more smelly houses, drafty houses, or rats scratching to get in, or wallpaper stripping for this girl, I'm kinda over that ordeal still from our English Tudor in Portland, hahah…)
House and Home
One of the little things we've noticed is that many of the older houses we have looked at have only one bathroom, two if you are lucky. The house we have now has a powder room plus two more full bathrooms that are each divided with the sink and the toilet, shower or tub are in separate rooms, so they are really practical for people sharing the space. Our old house had five bathrooms, so we have had it pretty good with ample bathrooms :). But how many do we really need? With three of us, two is plenty. I'm sure two is a luxury for many people, but it's nice when everyone is trying to get ready at once.
Prior to these last two homes, we had two bathrooms for a family of five and that arrangement worked just fine. But whether we have one or two bathrooms in our next house, I do love the concept of a divided bathroom. I have been thinking about how I could transform one bathroom into a room with two sides if necessary, with a little remodeling and rearranging of space, such as a sink and potty on one side and a sink and shower on the other, or any other divided options.
House and Home
If you really wanted to be fancy, each side could have a separate entrance (one to the hallway and one to the master) but with a pocket door in between. That way you could open the sink and toilet side to the hallway for parties or the family, but keep your shower area closed off. See what I mean? If you were short on space you could turn one master bathroom into a more functional space for a family or guests to share, even if it really was just one bathroom.
The Jack and Jill bathroom concept could be a great solution not only for a kids bath, but a master bath as well, I think.
I stumbled upon the bathroom designed by Mandy Milks, featured in this post over at House & Home. I really think it is adorable! It has two sides, it appears to have one with a shower and one with a tub and a sink in each! That's really cool. Besides the dual functioning space, I really dig those tile floors, the tile behind the tub and THE TUB! That tub is a new model, painted to look old. Love that. I would be super pumped to get to design a bathroom top to bottom, it's been so long since I got to do something fun like that!
How many bathrooms does your home have (if you don't mind discussing bathrooms, haha)?
More Bathroom Design Inspiration Posts:
Beautiful Bathroom Remodeling Ideas
Pretty & Functional Bathroom Storage Ideas
Lovely Bathroom Storage Solutions
Inspiration: Repurpose Furniture Into Bathroom Vanity
Divided Master Bathrooms: Jack & Jill Style