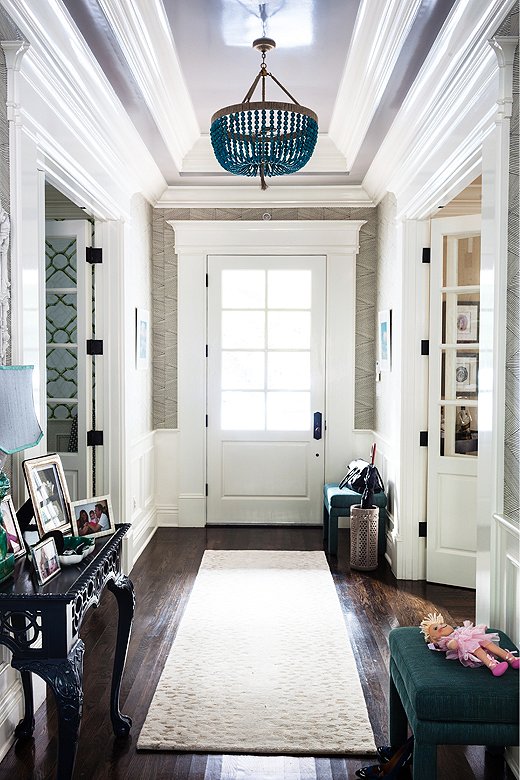 via One Kings Lane
Atlanta Homes Magazine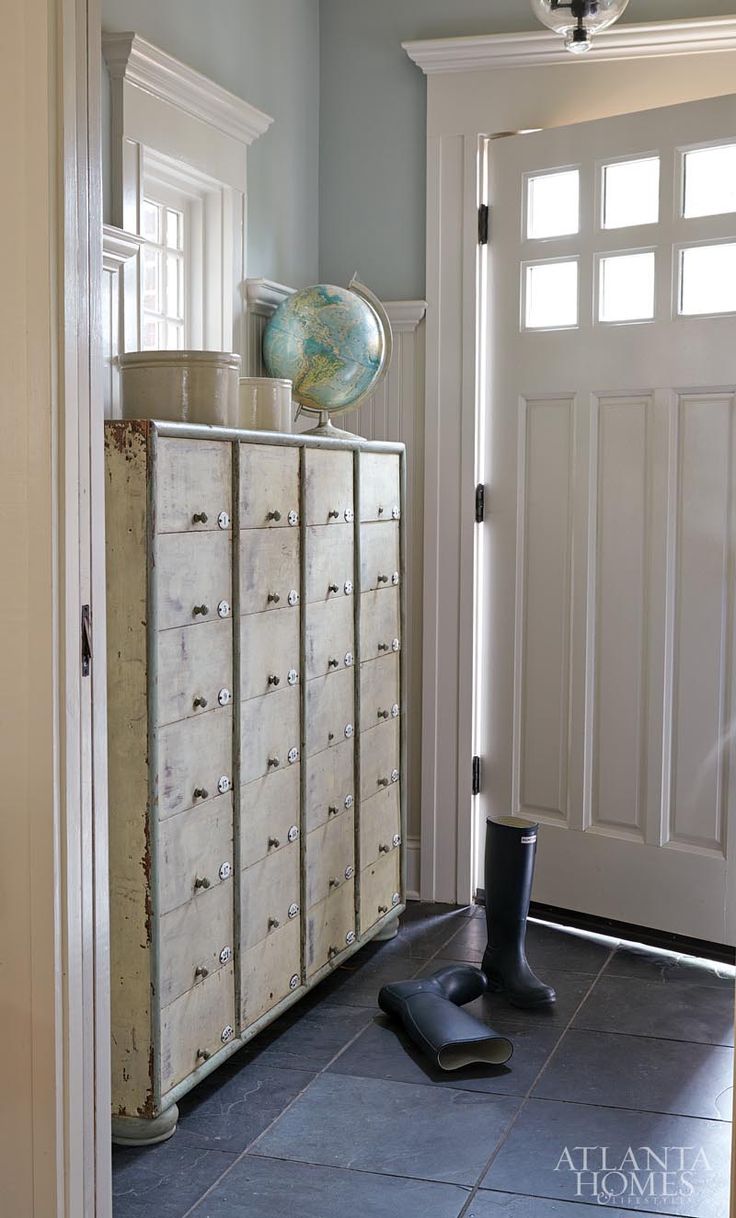 via Atlanta Homes Magazine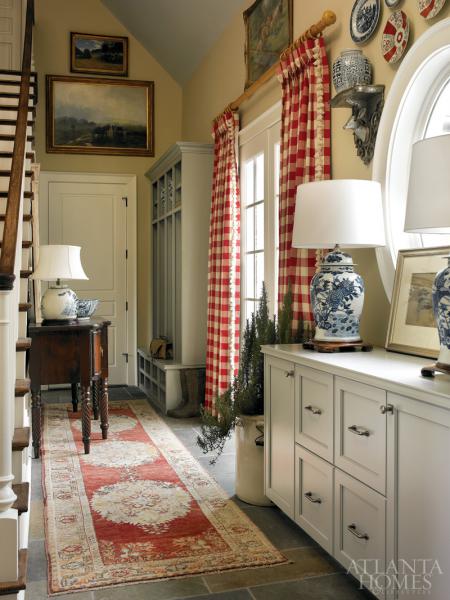 Atlanta Homes
Unknown source, anyone know where this photo originated? 

One of my favorite things about Fall Nesting is getting cozier in the space I have.
I love looking at hallways, entries and small spaces to figure out how to give them the most punch, both with design and use of space!
Even if you don't have a large entry (some of these inspiration pictures could seem like large entries compared to yours!), you can use these inspiration photos for ideas for any small rooms.
While my house overall is a fine size for us at 2500 square feet, it isn't huge and each room is on the small side. Every inch counts, both with design and function. You might remember me discussing redesigning my small living room at one point. While the room continues to evolve, I'm still working on what I hope will end up being the BEST use of that room. I'm slow, but sometimes with a small space the perfect solutions take time. But it's fun to be inspired by all these great looking spaces.
As these inspiration pictures show, you can have function, clever and attractive storage, seating, workspaces and a certainly a big dose of personality no matter what size your room is! Make the most of every inch with well-chosen pieces for the space you have.
I LOVE thinking about adding built-ins to benches and bookshelves to storage and charm this time of year. I am narrowing down a few new ideas for my home that I'll be sharing with you soon!
Making the most of even my smallest rooms is one of my favorite things about Fall nesting!
What good ideas do YOU see in these spaces?

Let's share in the comments!

***Catch up with the 6th annual Fall Nesting — 31 Days of Falling for Fall series!*** It's not just about pumpkins, we're talking about so much more!
Day One, Day Two, Day Three, Day Four, Day Five, Day Six, Day Seven, Day Eight, Day Nine, Day Ten, Day Eleven, Day Twelve, Day Thirteen, Day Fourteen,Day Fifteen, Day Sixteen, Day Seventeen, Day Eighteen, Day Nineteen, Day Twenty, Day Twenty-One, Day Twenty-Two, Day Twenty-Three, Today is Day Twenty-Four!
Come visit fellow Fall lovers & Join the Fall Nesting Link Up Party!